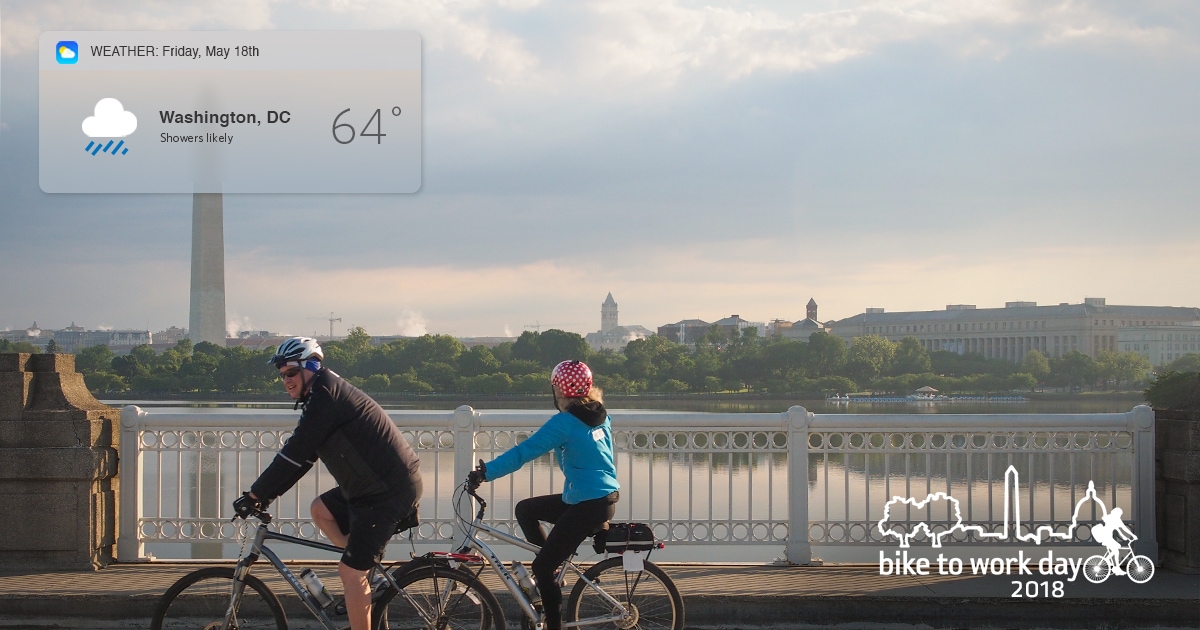 Well the good news is that Friday is looking like it won't be too hot. The less good news is that it will probably rain. But let's not let a little H2O dampen the best commute of the year!
Pack a raincoat and don't miss Bike to Work Day 2018! More pit stops, more bike lanes, more brightly colored t-shirts than ever before, and other great goodies.
Bike to Work Day a big bike party with thousands of your bike friends before work! Plus, it's the best day of the year to renew your WABA membership! (If you get a head start we won't be mad.)
We want to celebrate you for choosing to ride. Whether you ride once a year or every day, stop by for a high five.
NOTE: If you're a regular bike commuter, and you are as excited as we are about making sure all the folks trying it out for the first time have a great experience, consider volunteering!
ALSO: Alas, rain is not a particularly good way to wash your bike.