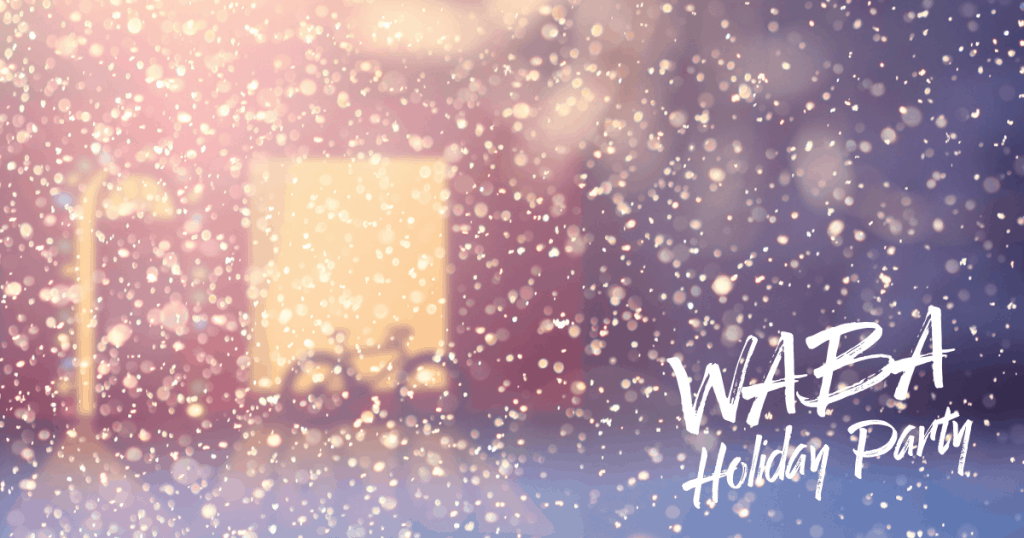 When: Thursday, December 17th from 6:00-10:00pm
Where: Johnny Pistolas, 2333 18th St NW,Washington, DC, 20009 (Adams Morgan)
Who: WABA Members and your family and friends
RSVP: Join the Holiday Party event on Facebook and invite your WABA friends
All WABA members are invited to join the WABA Staff, Board of Directors, and your fellow WABA Members on Thursday, December 17th at Johnny Pistolas in Adams Morgan for an evening of bicycle cheer.
Come eat and drink with us in celebration of this year's advocacy successes and mingle with fellow WABA members. WABA will also be releasing our new organizational Strategic Plan!
The party is free and there will be food and drink specials available at the bar. WABA's Executive Director Greg Billing will give a brief presentation about WABA's five-year Strategic Plan and the exciting things it means for bicycling in DC, MD and VA.
*Please note this party is for WABA Members and their close friends and family. WABA is a member supported non-profit organization and your yearly membership dues fund our ongoing advocacy and outreach work. If you have friends that are not WABA Members, bring them and they can join WABA at the party!*