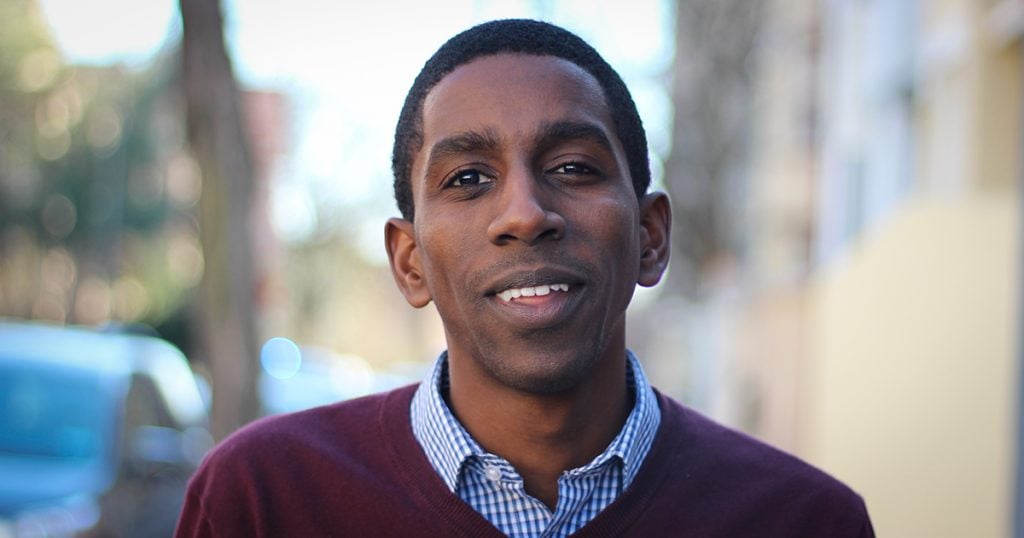 Greetings!
I'm Elijah Minter, the new Operations Coordinator here at WABA. My introduction to the organization was this past summer as a Bike Camp! counselor. Prior to Bike Camp, I'd heard of WABA, but didn't know a lot about what they did. After spending half of the summer biking around the city with a bunch of 8 – 14 year olds, I thought I had a better idea. Seeing some of those kids go from biking around their neighborhood to biking 20 miles in one day, or feeling confident navigating city traffic, was pretty awesome. Programs like Bike Camp! are educating and encouraging the next generation of bicyclists.
Growing up, my family mostly lived in the suburbs or on the outskirts of the city. My parents weren't too comfortable with me riding in the street, so I didn't do much biking in the city until a few years ago. Now I love biking around the city! I love the adrenaline rush, the stress release after a long day at work…I'm making up for lost time.
My family relocated to Tennessee when I was about 16. While there, I worked at a christian camp during the summers as a biking instructor. After I moved back to DC in 2014, I began searching for ways to get involved in the community and meet new people.
I started volunteering with a bicycle repair co-op to hone my repair skills and get plugged into the cycling scene. I started out riding Capital Bikeshare, but soon I was searching Craigslist for my own set of wheels. I found an early 70's Raleigh Grand Prix that I fixed up, and well, the rest is history.
It's been really exciting for me to witness the expansion of the biking infrastructure in DC since I was a kid, and to see the growing number of people who choose to bike.
Most of my cycling adventures happen in rush hour traffic or while dodging tourists on the mall, but I've done some trail rides and I plan to do many more. I really want to try bike camping and do some touring. In short, I love bicycling! I'm really excited to be a part of WABA and I'm looking forward to our continued growth.
See you on the trails!