Youth Learn to Ride
Saturday, August 17, 2019, 10:00 AM — William Ramsay Recreation Center
Our Youth Learn to Ride class is fun, intuitive, and very successful! This class is for children aged 6-12* who have never ridden a bike before or have tried to learn and have not been successful. Our League certified instructors take students through a progressive curriculum, with the goal of riding with two pedals by the end of the session.
*If your child falls outside of the 6-12 age range, please give us a call at 202-518-0524 ext. 221 or email us at education@waba.org.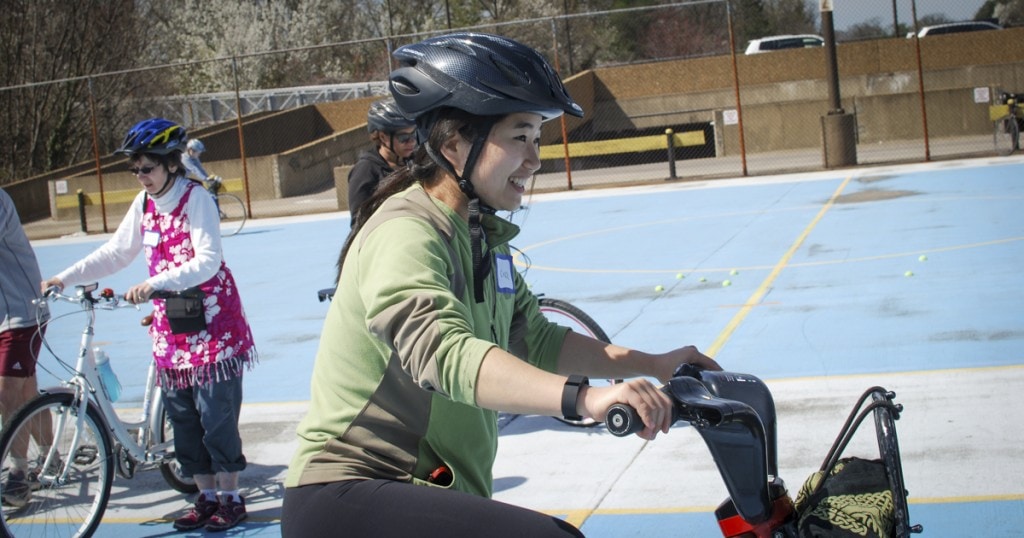 Our approach is fun and intuitive, but it also requires hard work. Your child will be riding for nearly three hours. We take breaks every hour. This class is for your child if:
They are between the ages of 6 and 12 years old
Your child has never tried to learn how to ride a bike; or
They have tried to learn and have not been successful.
All students are responsible for bringing their own bicycle and helmet. All students are required to wear a helmet for the duration of the class.
Please ensure that your child comes to class wearing comfortable clothes and close-toed shoes. Please bring the following: water, snacks, sunscreen and weather-appropriate outerwear.
Only students who have reserved space in the class may attend. Unfortunately, walk-up students cannot be accommodated.
Register