Newsletter: The legacy of Stan the Sinkhole
February 3, 2023
Happy Friday, I hope everyone gets to spend some time on your bike this chilly weekend. 
Welcome to WABA's newsletter! Don't forget to subscribe! Please share it with your friends and colleagues who might find it useful. And be sure to follow us on Mastodon, if, like us, you're looking for ways to kick the Twitter habit (more on that next week).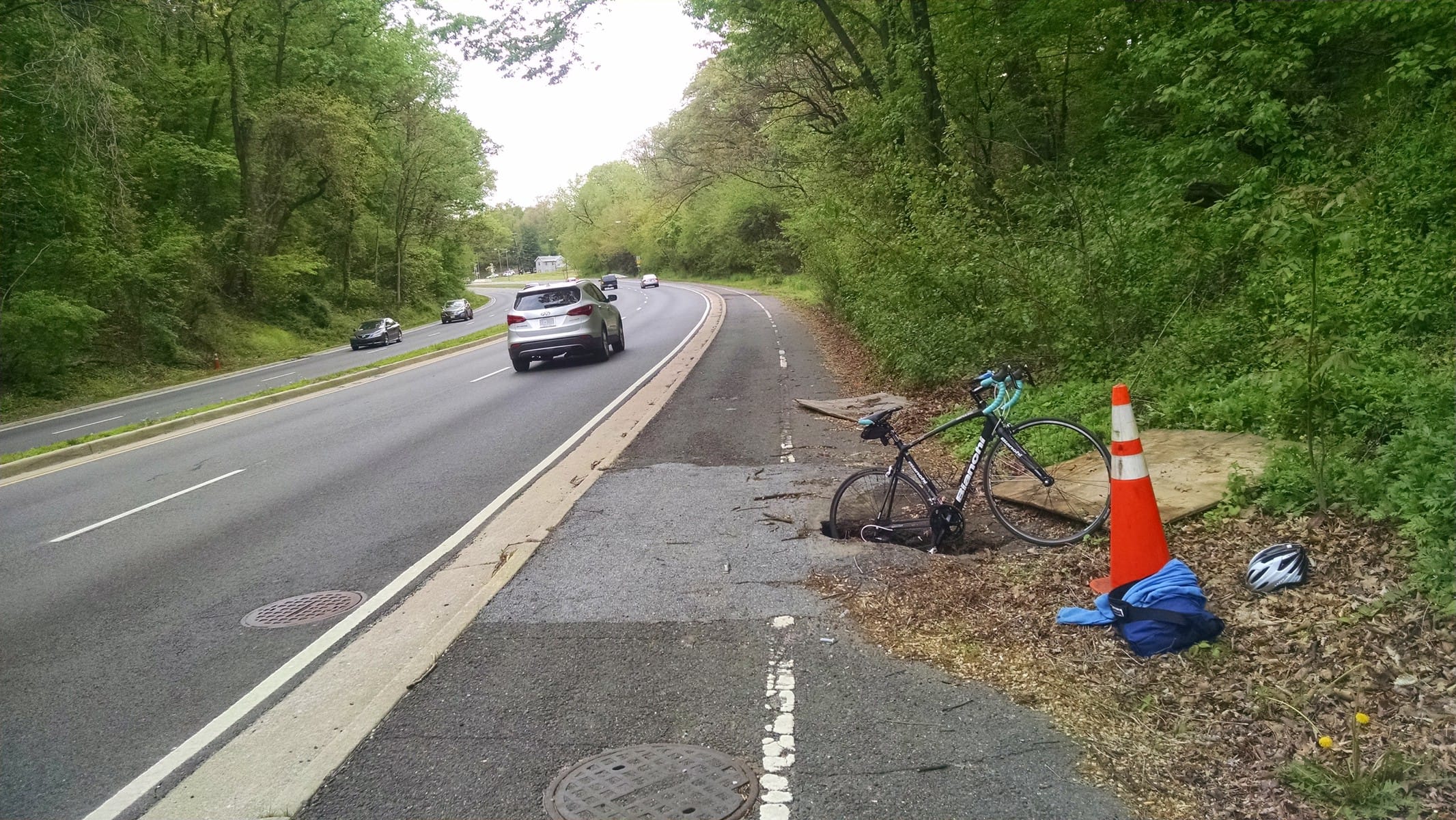 Stan
If you rode the Suitland Parkway Trail between 2011 and 2020, you probably encountered Stan the Sinkhole. A persistent, yawning chasm that defied many attempts to fill it. In 2020, DC Water finally repaired the water main break that brought Stan to life, but Stan's legacy lives on: The Suitland Parkway Trail remains a bumpy and unwelcoming place to ride, squeezing anyone biking or walking between lesser potholes, encroaching vegetation, and 50mph traffic. The good news is that after years of pressure from community members and the Capital Trails Coalition, DDOT is launching a project to rehab the trail. The (virtual) kickoff meeting is on February 15th.
In other trail improvement news, The Trail Rangers are hosting a whole bunch of cleanups this month. Come on out! We'll bring snacks and cleanup gear.
Hayes Street Cleanups: (the protected bike lane section of the Anacostia River Trail): February 5th, 12th and 19th.
Monthly Trail Cleanups:

Anacostia River Trail Cleanup: February 8th (and the second Wednesday of every month)
Marvin Gaye Trail Cleanup: February 9th (and the second Thursday of every month)
Oxon Run Trail Cleanup: February 10th (and the second Friday of every month)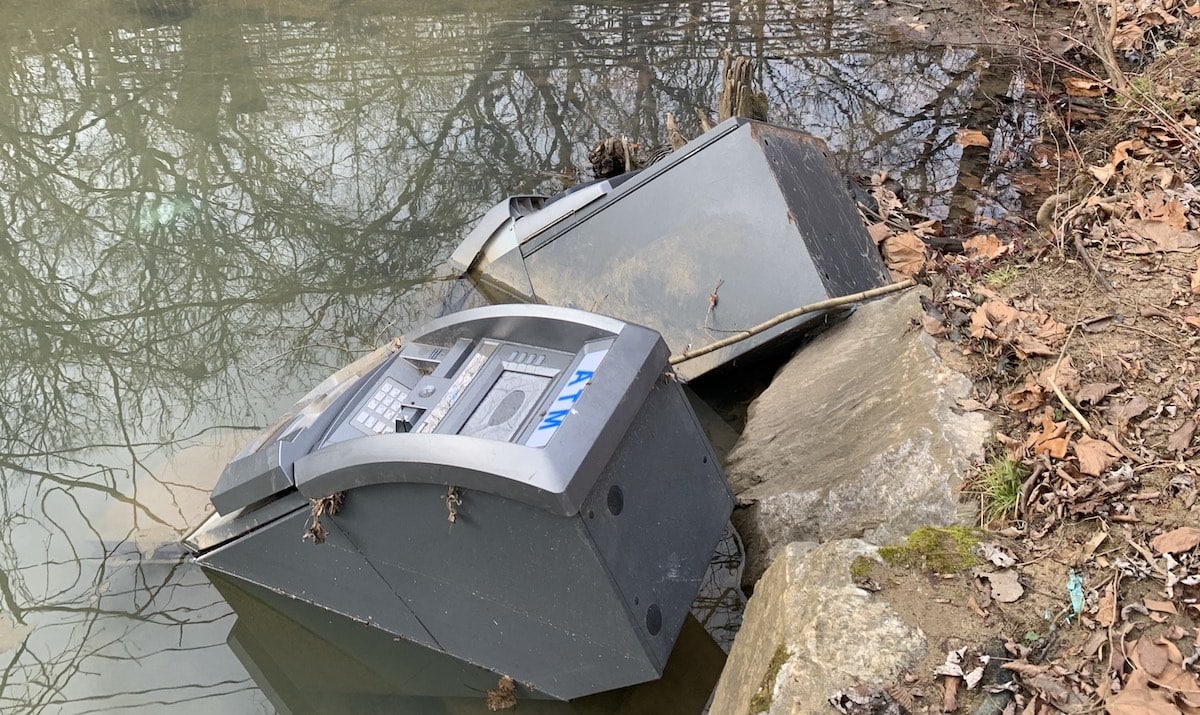 The Trail Rangers haul a lot of trash, but some things you just can't haul out by bike. The team counted eight (8!) update: THIRTEEN ATMs in Watts Branch along the Marvin Gaye Trail last week.
Things to do:
Join the Citizens' Climate Lobby for Transit Equity Day at the Anacostia Community Museum.
Speak up for protected bike lanes on 11th St NW.
WMATA wants your feedback on the future of Metrorail and Metrobus. Comments due 2/14.
Speak up for park space for people on Little Falls Parkway on 2/15.
What do you want from the new (and newly funded) Long Bridge project? Tell the design team on 2/13.
Come to our annual Member Meeting on 2/15.
Have you heard of Streets Calling DC? They're a Black-owned bike club with a majority-Black membership focused on social activism, entrepreneurship, and social engagement. They are launching a cool after-school program designed to teach high school students about the importance of cycling, health and wellness, and other important life skills. Learn how you can join their club or support their programming.
Hey! You got this far! Subscribe!
A fun route idea for the weekend:
Take the Red Line to Glenmont, head north on Layhill Road and pick up the Matthew Henson Trail west to Rock Creek. From there you can ride south back into the city on the Rock Creek Trail and Beach Drive, or north on the trail to Lake Needwood and the Shady Grove Metro Station. Just be sure to bundle up and find a spot for a hot cup of cocoa or tea along the way.
Thanks for reading!