Newsletter: A fun route idea for the weekend
Happy Friday!
Clear your calendar, get the weekend chores done early. It's going to be 70 degrees tomorrow afternoon, with some morning rain to tamp the pollen down. Ride your favorite route, or, if you're looking for something different, try this: find a single route that takes you on a trail through Virginia, Maryland and DC.
Here's my suggestion: from the Glenmont Metro, head north on Layhill Road to pick up the Matthew Henson Trail. Watch out for the boardwalk section in Bel Pre, it's slippery after rain. Take the Henson trail to its eastern end in Rock Creek Park. Ride Beach Drive or the Rock Creek Trail all the way into Georgetown. Stop for ice cream or coffee (or both if you're in an affogato mood), then cross the river to the Mount Vernon Trial and head South. Stop for more treats in Crystal City or Alexandria then hop back on the Metro.
A little route planning challenge:
If you enjoy squinting at maps as much as I do, here's a question: what's the shortest Metro-to-Metro bike ride you can take that touches all three states? And, for bonus points: what's the Metro-to-Metro station route that touches all three states and has the fewest possible on-street miles? I don't actually know the answer to either of these, but I have a couple of hunches. Email me or chime in on Discord and we can compare notes. Winner gets a WABA t-shirt.
This Week's News & Updates
Meet Katie Davis, our new Education Program Coordinator, and welcome back Renée Moore, our new Outreach Director.
Want to stay dry and be fashionable? Grab a WABA-branded raincoat from the nice people at Cleverhood.
The Zoo Loop Trail is now open until 7pm (!), at least through the end of the summer. Not perfect, but a big improvement.
Our May classes for youth and adults are open for registration. Tell your bike-curious friends!
It's the last day to submit comments on the Suitland Parkway Trail Rehabilitation.
A new report on how outdated laws, police harassment, and poor infrastructure criminalize walking and biking while Black. Charles T. Brown, who lead this study, was the keynote speaker at the Washington Region Vision Zero Summit a few years ago. If you have the opportunity to see him speak, I'd recommend it.
Trail Fun: Anacostia River Trail Scavenger Hunt this Saturday. Mount Vernon Trail Tulip Ride next weekend. 
Want news, updates and route ideas in your inbox every Friday? Subscribe!
A few photos to brighten your mood:
Cargo Bike parking in Ballston (thank you Matt Larson for the photo):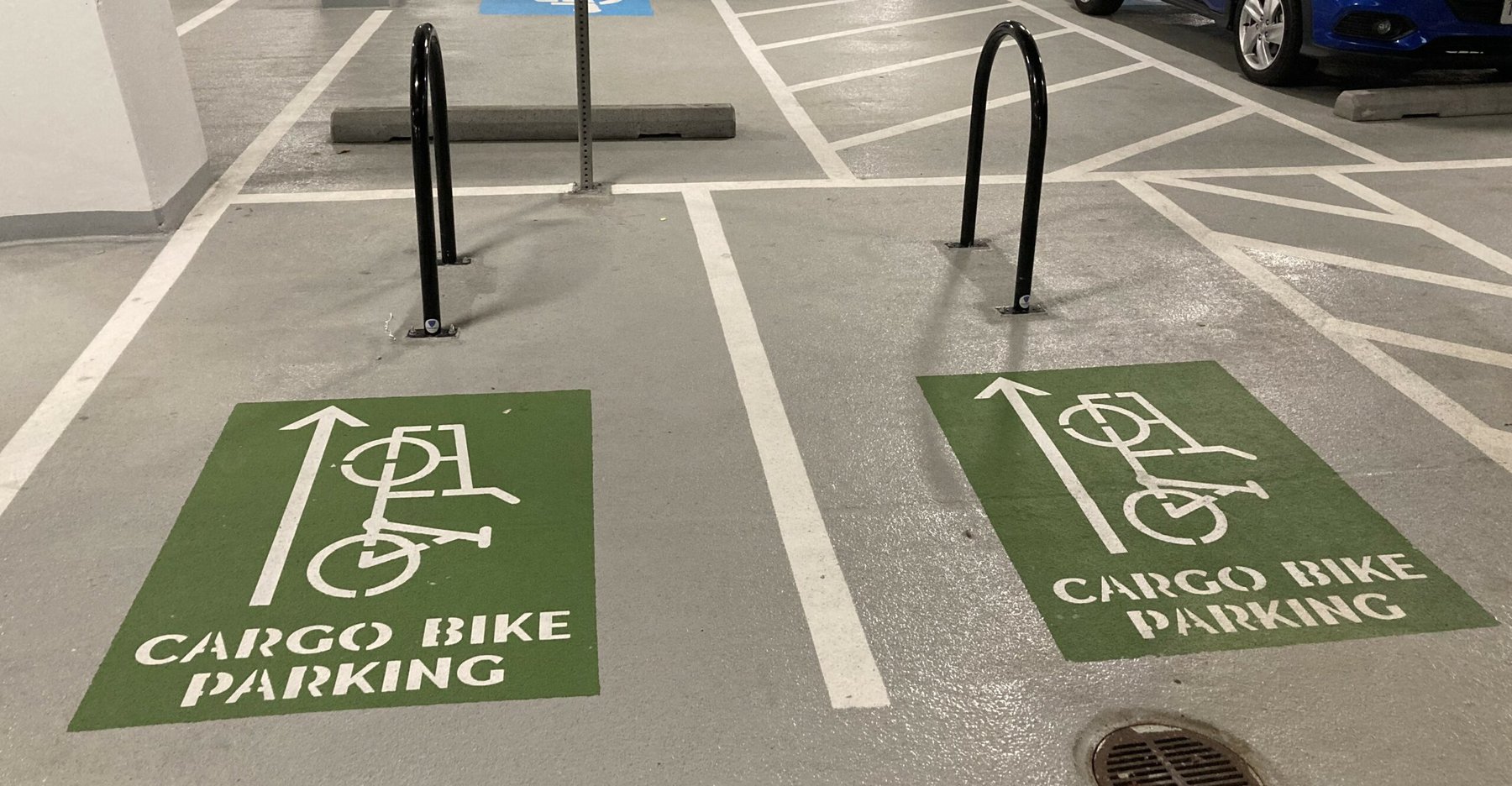 Concrete Curbs going in on the 15th Street Protected Bike Lane (photo: Jeff Wetzel):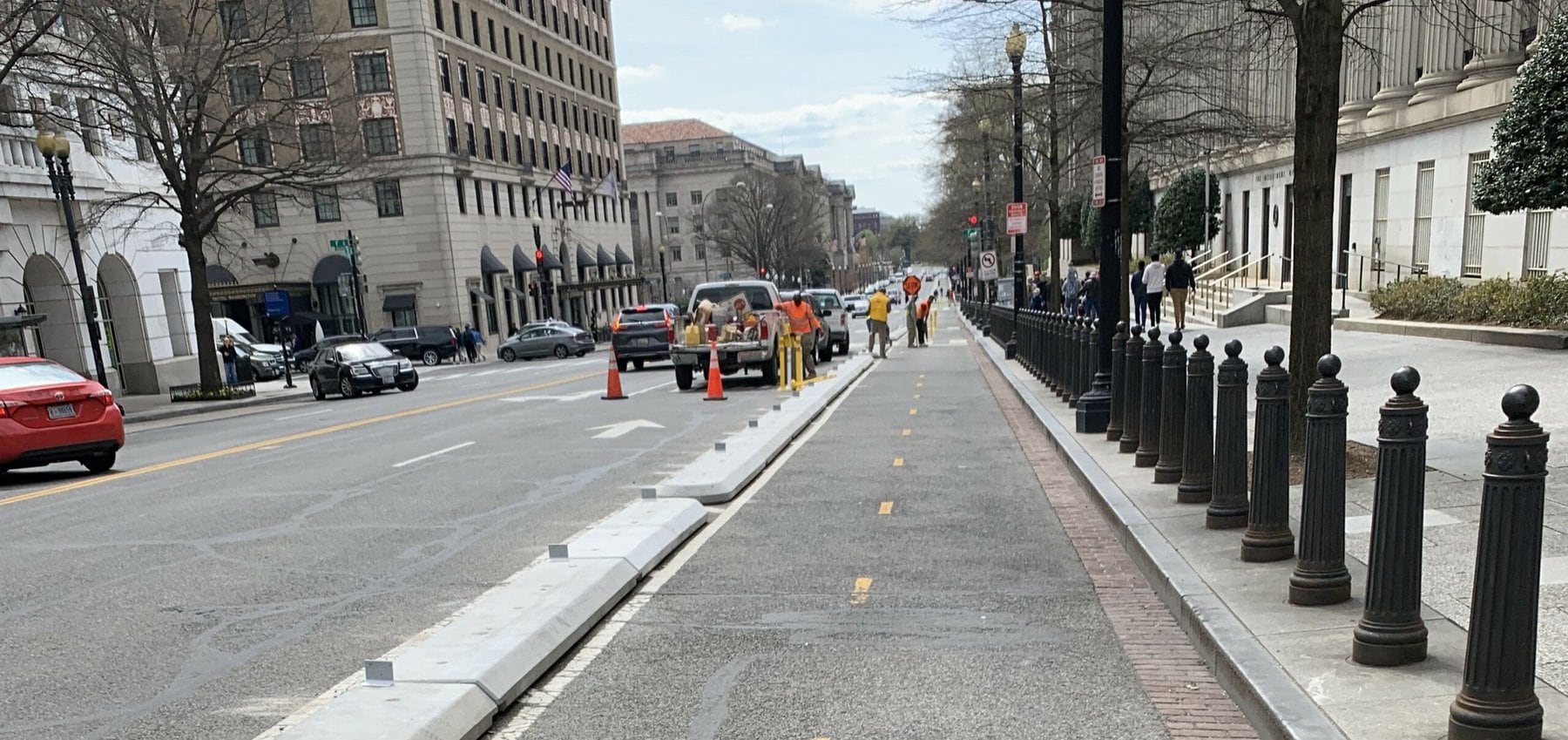 Progress on the Hyattsville Trolley Trail (photo by Tim Sloan on Twitter):