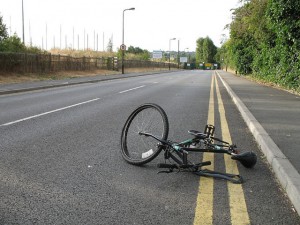 Last month we attended the DC Council oversight hearing on pedestrian and bicycle enforcement, and needless to say, we learned a lot. But what stood out for us was that there was so much more that we needed to know–about how and where bike crashes happened in the region and more detailed information about the circumstances both during and after the crash.
So we've developed a crash report form that will enable us to gather and collate crash data that either isn't captured by official methods or is difficult for WABA–as an outside organization–to obtain. But we still can't get anywhere without your help.
If you've been in a bicycle crash with a motor vehicle in the past five years (any time on or after January 1, 2006), please consider taking a few moments and filling out our crash report form. We need this data to make a case for better laws and more effective traffic enforcement in the region, and we need to be prepared with facts and data. Please help us out.