East of the Anacostia "Get On A Bike" Contest Winners
Several months ago, WABA asked residents of Wards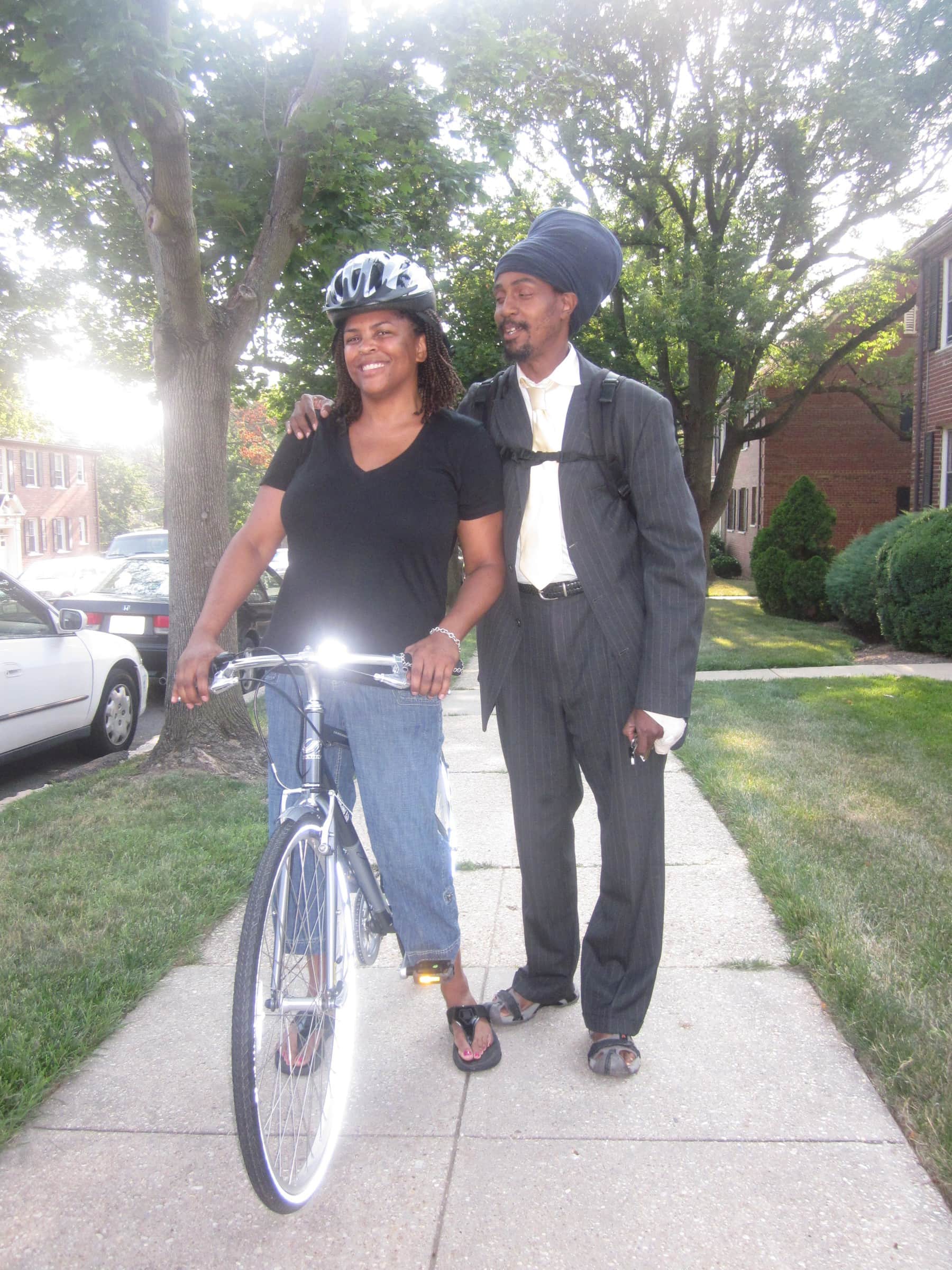 7 and 8 to tell us what they would do with a new bicycle and how it would change their lives. The response was overwhelming. Last week, we contacted the lucky winners of our Get On a Bike contest and delivered five brand new 2011 Jamis Commuter bikes, plus locks and helmets, to their doorsteps.   Thanks to
BicycleSPACE
and
On-Guard
for supporting the giveaway.  And thanks to
DDOT
for helping to expand beyond our initial goals and provide a total of 50 Capital Bikeshare memberships as part of this program. When Sondra, a resident of Fairfax Village was asked how a bike would change her life, she responded: "If I had a bicycle I would ride into the sunset, the sunrise, and ride for no reason at all because I love the outdoors."  As an active member in her community, Sondra feels like this new bike will impact not just her own lifestyle but those of her friend's and family's as well. "In the long run it will make me stronger and healthier, and I envision that others will be encouraged by me and will want to follow suit."  When we met up with Sondra and delivered her new bike she couldn't contain her excitement and burst into song, belting  "I'm so excited, and I just can't hide it!" The most common responses among applicants were increased physical activity and improved personal well-being.  Rob of Hillcrest, another winner claimed that a bike would lead to a more active and healthy lifestyle. "A bike would provide an opportunity for my partner and I to explore our neighborhood as well as neighboring communities from a different perspective in addition to much needed cardio exercise." The last time Rob road a bike was more than 10 years ago.  After his first spin around the block Rob exclaimed, "I am one Happy Camper, no- I'm one Happy Biker!" Others, like Keith, were already considering using a bike for daily commuting.  "I would like a bike so that I can begin to commute to work. I currently drive and would like to change that habit. It really isn't that far and it's about time that I joined this bicycle movement." The first phase of our East of the Anacostia program has  focused on getting bikes on the road by providing
free classes for beginner cyclists
,
free bike repair and maintenance
, and the "
Get On a Bike" contest
–which directly puts five more bikes and fifty more bikeshare riders into the mix east of the river.  In the next phase of WABA's program, we will be working to get those cyclists with their new skills and new (or newly functioning) bikes riding together and riding regularly. And as always, we thank the many WABA members and supporters who donated to the East of the Anacostia program.  Our advocacy and outreach initiatives are only possible with your generosity and continued
membership
and
financial support
.