Women & Bicycles Bulletin #1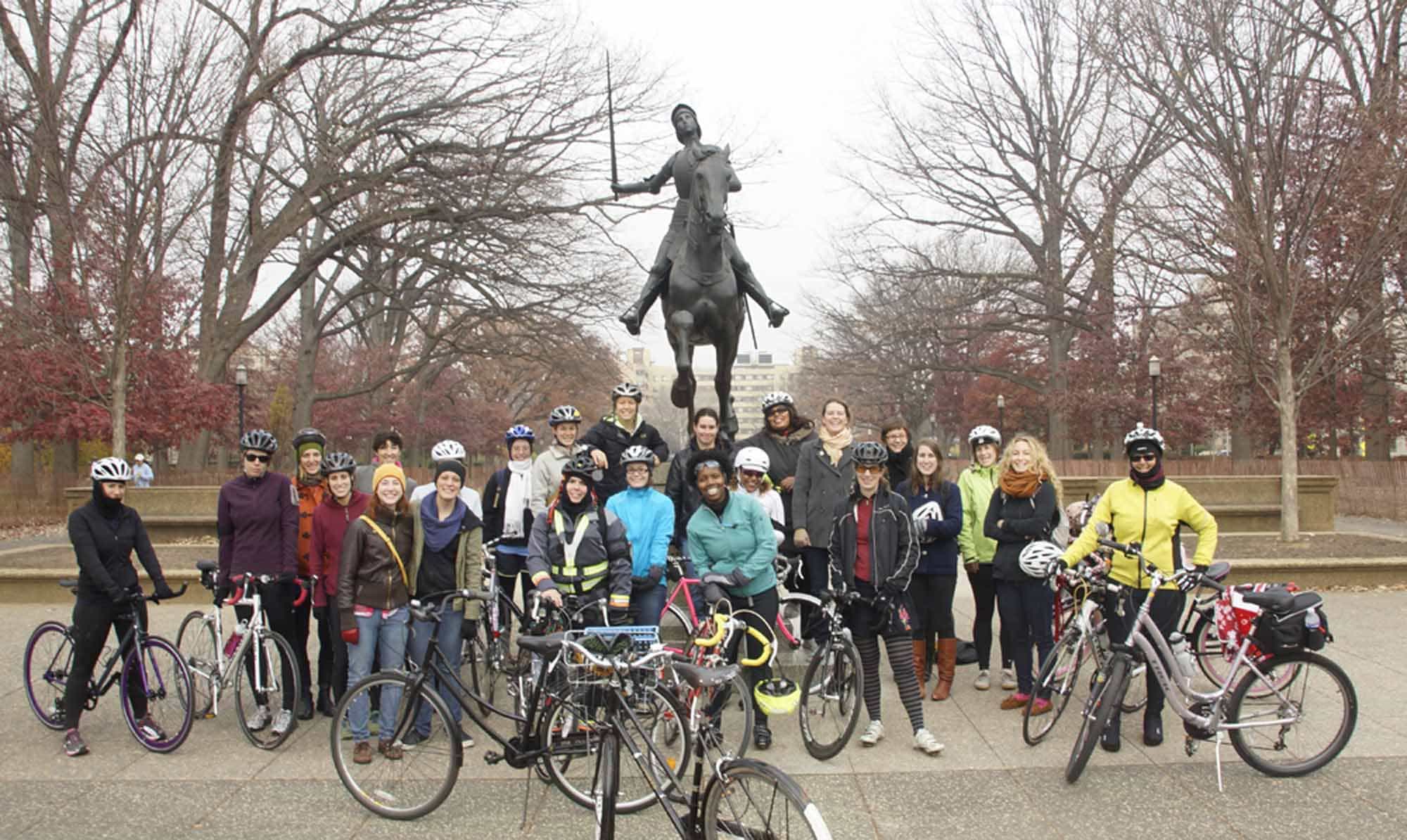 It feels like we've been talking about our Women & Bicycles program forever. We're preparing to finally, finally launch it officially in March—and we've got a lot to do before then. We sent out the first Women & Bicycles Bulletin to those who signed up for our email list today, and we're reposting the information here. If you'd like to receive these updates (they're bi-weekly notices about what's going on in the program) in your inbox, sign up here if you haven't already. Otherwise, read on!
A brief review of the Women & Bicycles philosophy: This program is designed to create opportunities for helpful exchanges between two different groups, women who already bicycle and women who are interested in bicycling. To do this, we're sponsoring a season of workshops, rides, and meetups, all of which will encourage skillsharing. This type of community-based guidance has worked for ages, but it's a new approach to getting more people on bicycles; WABA's program is the first of its kind in the country.
Here's some news and ways you can get involved:
Become a Roll Model
We are looking for 10 women to serve as the program's bicycling mentors, known as Roll Models. For more information on the role of Roll Models, expectations, time commitments, and the many benefits of getting involved, 
click here
 to visit our Roll Model Application. Take a look, pass it along, and apply! (Please submit by Friday, Feb. 22nd.)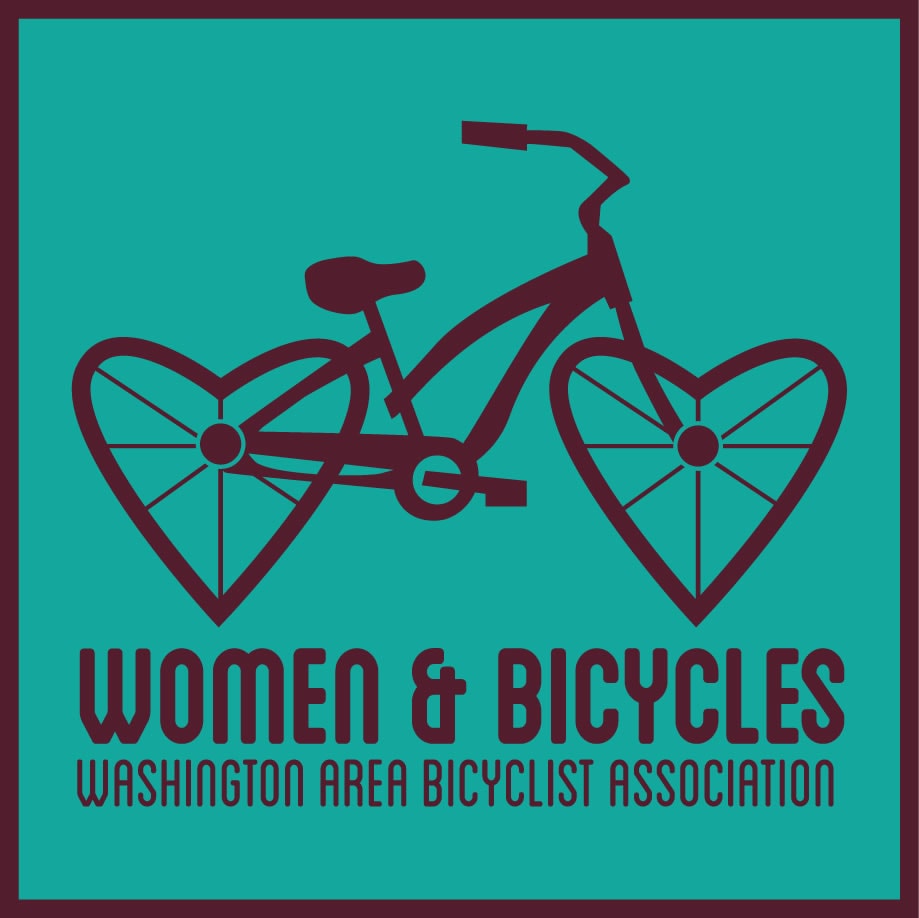 Our Logo
We released 
our logo
 a few weeks ago. Some people love it, some don't heart the hearts, and some have questioned the utility of the logo-bike's wheels. We appreciate the feedback! Women & Bicycles is intended to initiate a regional discussion about perceptions of gender and bicycling. We're keeping the logo: It originated from a doodle that program coordinator Nelle has drawn on notebooks, dry-erase boards, and thank-you notes since she started biking.
Interact With Us
We've set up a Facebook page that we hope will become a consistent resource for all women who bike. It will serve as a place to ask questions, post ideas, upcoming events, new discoveries, and share general bicycling cheer. 
Click here
 to join. It's a private group, but we encourage you to invite your friends. And we're on Instagram! 
Check us out
, follow our account ("womenandbicycles"), and tag your women-and-bikey photos with #womenbikeDC. Your photos will be posted directly to our website to show the program in action.
Women & Bicycles Launch Party, Presented by the League of American Bicyclists
We're throwing a party with 
Women Bike
, the League of American Bicyclists' National women's outreach program. It's also the kick-off to the second annual National Women's Cycling Forum, part of the National Bike Summit. Join us for drinks, hear updates on the program, learn about what the League's doing, and interact with women from all across the U.S. who bike for transportation. 
Click here
 to learn more and register for the Launch Party.
Register for the National Women's Bicycling Forum
The day after the launch party is the National Women's Bicycling Forum, the opening event of the National Bike Summit. The Forum hosts groups and individuals who work throughout the country to get more women on bikes. Check out the program and you'll notice there are many D.C.-area bike advocacy stars in the line-up. 
Click here 
to learn more and register for the Women's Bicycling forum. We hope to see you online and in real life soon!