Women & Bicycles Tip: 12 Must-Knows of Urban Bicycling
This entry is part of our Women & Bicycles Bi-Weekly Tips series. Women & Bicycles is WABA's outreach and encouragement initiative to build a stronger women's bike community and get more women on bikes.  Click here to learn more and get involved.
When writing the Women & Bicycles workbook, I compiled a list of top 12 must-knows of urban bicycling. The workbook was designed to supplement the Women & Bicycles program and is a tangible resource to share the ins and out of biking for transportation with women who already bike, women who are new to biking, and women who might start biking soon. But the tips in the workbook are good resources for everyone (which is why we share them on our blog!). Check out the 12 must-knows below; make them a part of your biking routine and share them with your friends. Want more Women & Bicycles goodness?
Request the workbook!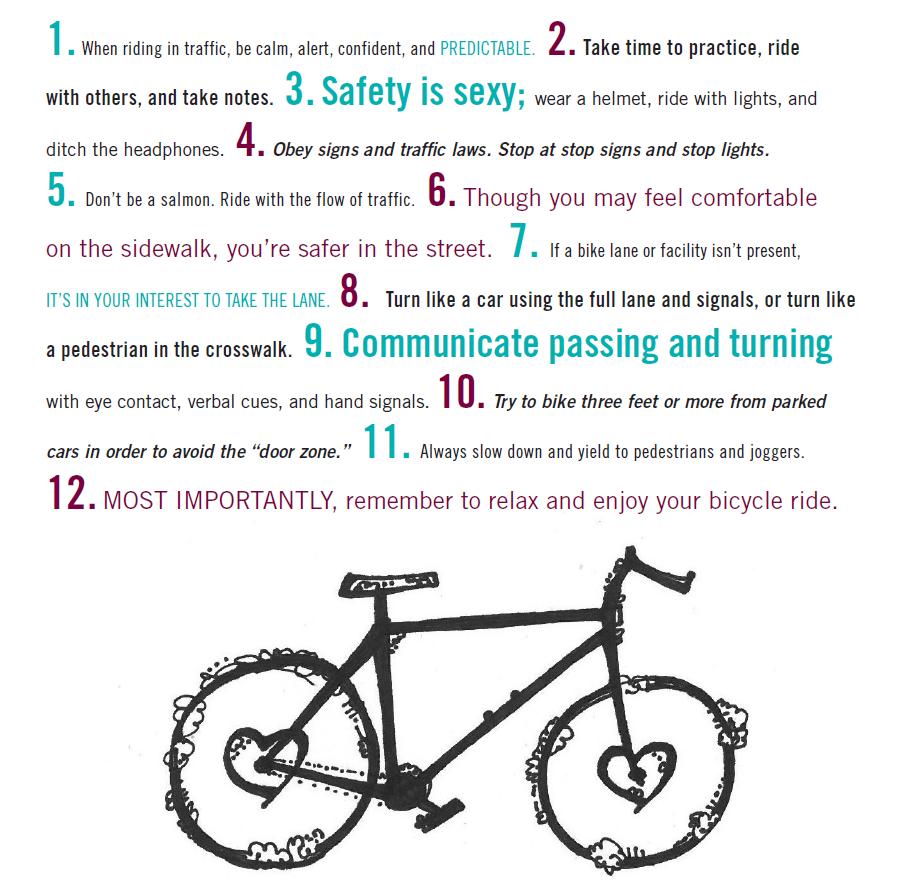 Graphic design by Angela Parrotta, doodle by Nelle Pierson