Bicycling and Gender-Based Street Harassment: A Recap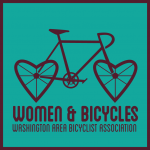 This entry is part of our Women & Bicycles Tips series. Women & Bicycles is WABA's outreach and encouragement initiative to build a stronger women's bike community and get more women on bikes. These tips certainly aren't exclusive to women, but they're produced with and through the Women & Bicycles' programming and staffing. Click here to learn more and get involved.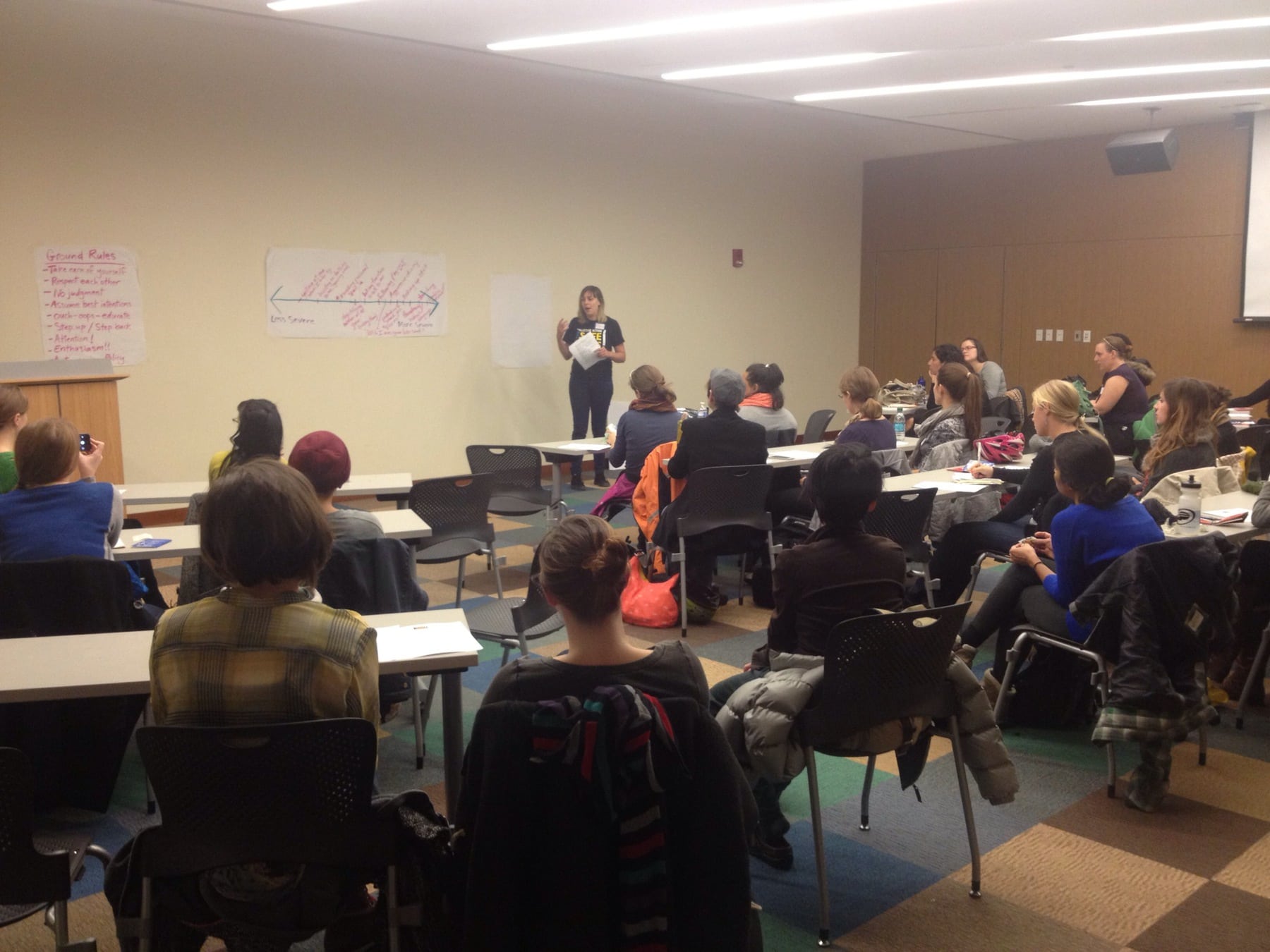 Last month, Women & Bicycles teamed up with
Collective Action for Safe Spaces
to host a two-hour workshop about street harassments. Attendees were given a safe space in which to share stories and experiences, and CASS affiliates were on hand to demonstrate empowering response tactics. The event was covered by the
Washington Post
 and
Elevation DC
. See some excerpts below. From
The Post
's 
"How Should Bicyclists Handle Street Harassment? D.C. Area Groups Teach Empowerment Tactics"
(from Nov. 29):
"As a woman, I'm constantly operating with the low-level fear that any man might attack me," said Kate, a resident of the Brookland neighborhood in Northeast Washington, who asked that her last name not be used because of safety concerns. Once, a male cyclist pulled up alongside her on the C&O Canal towpath, presumably thinking she wanted company. He asked her to stop because he needed to urinate — not in the bushes, but on the trail, exposing himself for anyone to see. She sped away, but he chased her down. He asked her out; she declined. … "A lot of women start biking because it is empowering, but also because they can just get away from a situation," said Zosia Sztykowski, 28, of Columbia Heights, the lead outreach coordinator for CASS, a grassroots organization dedicated to building awareness and ending sexual assault and harassment on the streets. The organization produces a blog that curates women's experiences with street harassment. "A lot of people think street harassment happens just to them and that they're alone," she said. Workshop participants were asked in an online survey about their experiences with street harassment and public transportation. "The most frequent type of street harassment seems to be having someone from a car or sidewalk shout rude and disrespectful things at you," whether the victim's on a bike or a pedestrian, one person said. A CASS study in May found that 90 percent of women and members of the lesbian, gay, bisexual and transgender community had experienced some form of harassment while biking.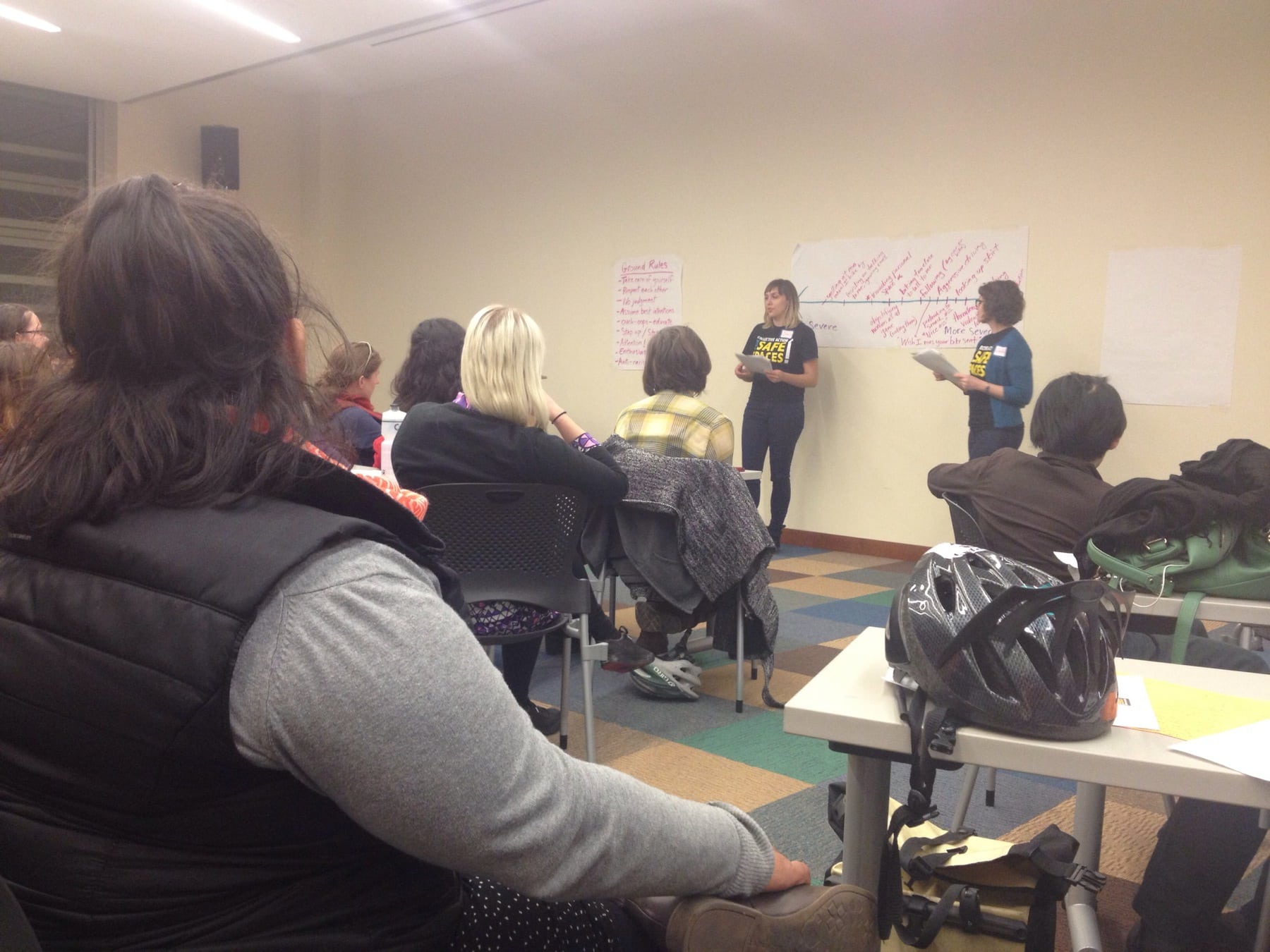 From Elevation DC's "Fighting for Safer Streets for Women Bike Commuters" (Nov. 26):
For Nelle Pierson, like many women in D.C., the decision to become a bike commuter was partly for safety. "For me, I feel infinitely better on a bike than I do on foot," Pierson, the outreach and programs coordinator for the Washington Area Bicyclist Association (WABA), tells Elevation DC. "There are streets I avoid on foot that I'd bike through in a heartbeat." Even so, Pierson has been catcalled on her bike too many times to count. And so on November 20 at the Mt. Pleasant Library, along with Collective Action for Safe Spaces (CASS), an organization that aims to end public sexual harassment in D.C., Pierson helped put on a workshop geared toward helping women cyclists in the district feel safer on the streets. "The environment around a perpetrator can make a difference. It has the power, over time, to change culture." According to WABA, women only comprise a quarter of cyclists in D.C. Pierson says that in a survey of 49 women distributed by WABA before the event, more than two thirds said they have experienced street harassment while biking. Many women are harassed at least once a week. But 41 percent surveyed say there's no safer mode of transportation in the city.