Help us triple the number of people riding bikes by 2020!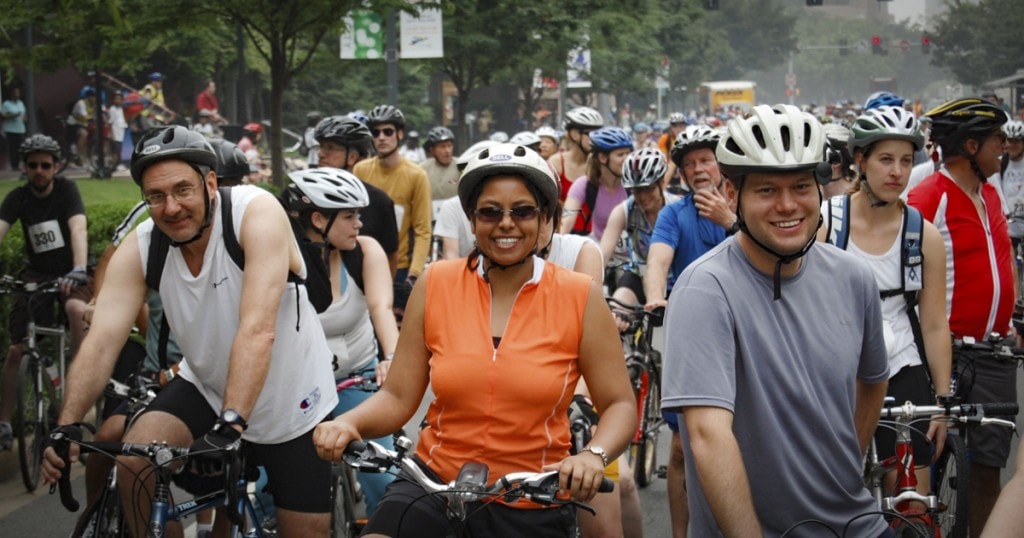 Let's keep this momentum going!
But there's still so much work to be done, you see it everyday. So now is the time we ask you to stand up and support our new 5-year vision. You're going to see a lot of changes in a relatively short time period that  transform the region for every generation to come.
Your support will help us triple the number of people who bike by 2020
. Our strategic plan is ambitious and the outcomes are essential. With your help, in the next five years we'll also accomplish:
A regional commitment to Vision Zero
Scaled up youth bike camps
Universal bike education beyond D.C.
Better bike accessibility on public transportation
More and more and more bike lanes, protected bike lanes, and trails
You've backed us up to this point. For 44 years now WABA supporters have helped us gain critical ground but we know we have a long way to go. That's why, 
by 2035 we're working to ensure everyone's within one mile of dedicated space for biking
! By focusing on connected bike lanes and trails, advocating for policies that protect bicyclists, and educating through all avenues, we believe we will make these goals a reality. We're launching our strategic plan at our Holiday Party next Thursday the 17th.
Click here
for more details. We hope you can join us. We'd love to thank you and celebrate a successful 2015!