Updates On The Projects You Care About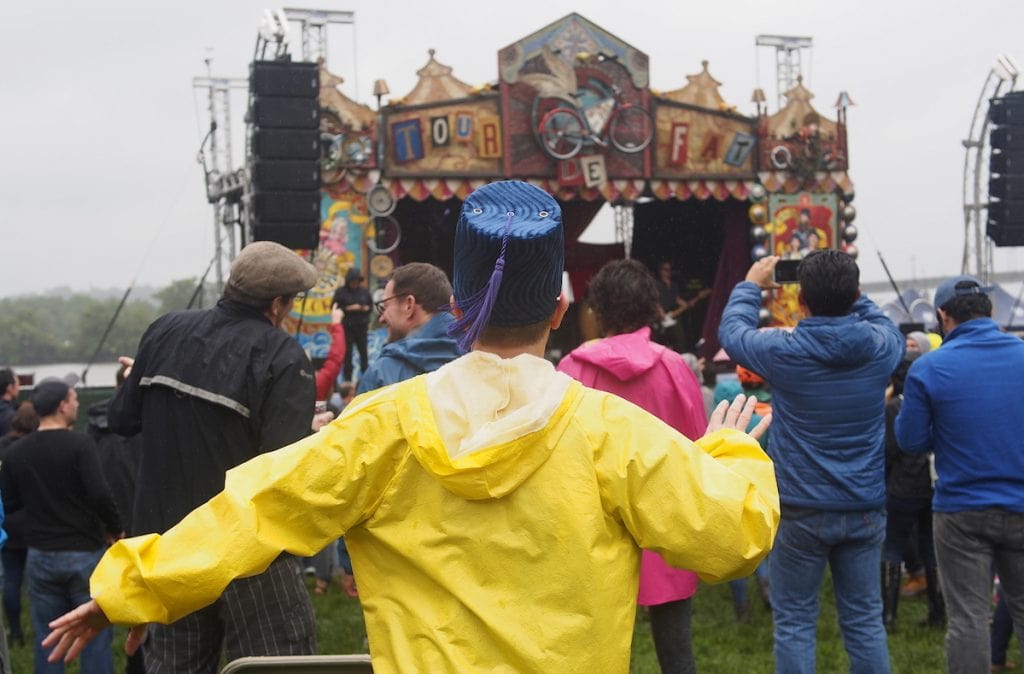 If you already received our letter, you know we're in a tough spot. WABA is operating $60,000 behind budget because of an unusually rainy events season. This shortfall hasn't held us back…yet. We've had a monumental year for advocacy wins (make sure to check out this list below). We don't want to slow down or scale back on the important campaigns and programs that make bicycling better. As a WABA member and someone who's committed to our vision, it's important for you to know our financial status. And as a WABA member, you know that your contributions sustain our work and make us stronger.
We're asking for your help to keep the pressure on.

WABA's been your voice for biking for 44 years and
our accomplishments are your accomplishments.
Your donations drive the advocacy wins you deserve. You deserve a connected, low-stress bike lane-and-trail network. You deserve traffic laws that make sense for people on bikes, and effective law enforcement to make them work well. You deserve accurate data-collection, smart education campaigns, ample bike parking, and bike-accommodating public transit. You deserve dedicated, passionate bike advocates who have your back. WABA succeeds because people like you choose to contribute your time and your hard-earned money to better bicycling.
Please consider a mid-year tax-deductible donation to the persistent and critical action that will lead to a region that truly prioritizes bicycling.
You deserve a safe place to ride. Every dollar you send is critically needed, efficiently used and deeply appreciated
. The Washington Area Bicyclist Association is a registered 501(c)3 not-for-profit organization with the Internal Revenue Service. Donations to WABA are tax-deductible to fullest extent of the law. If you've already sent a donation by mail, thank you!

2016 Advocacy Projects
In Rock Creek Park, after too many years and thousands of petition signatures, construction equipment will start rolling in to rebuild Beach Drive and the trail any week now.
In Montgomery County, WABA members secured $9 million in new funding for world class bicycle and pedestrian infrastructure.
Dooring in Virginia is now a ticketable offense, thanks to our partners at the Virginia Bicycling Federation and all of you who voiced your support for Senate Bill 117.
Our underdog campaign to reform Contributory Negligence in DC gathered 12,693 supportive emails, expert legal support, and a great deal of political will. The bill is anticipated to become law this fall.
Our work with the Alexandria BPAC and hundreds of local advocates led the City of Alexandria to add half a million dollars to its Complete Streets budget.
We worked with AAA (believe it or not), the Metropolitan Police Department, and dozens of other stakeholders to create and pass a bill with a wide range of legislative improvments for bicyclists in DC.
With the support of WABA and a rapidly growing coalition of regional trails advocates, the National Park Service released a groundbreaking Paved Trails Study that proposes hundreds of miles of new trails.
As SafeTrack work continues, we're working with WMATA and local governments to provide ongoing support for those who want to give bicycling a try.
One of the most exciting trail developments is the completion of the Kenilworth Aquatic Gardens section of the Anacostia Riverwalk Trail, which will connect 16 miles of trails in DC to 30 miles of trails in Maryland. The trail is expected to open in October.
Our Montgomery County Action Committee successfully advocated for the first protected bike lane in downtown Silver Spring! Construction is slated for this fall.
Thanks to your contributions and National Park Service support, we're creating the Alexandria Bike Campus this fall in Jones Point Park.
As the Met Branch Trail trudges its way through the bog of multi-jurisdictional bureaucracy, we're there every step of the way: ensuring coordination, good design, and accountability. Construction on the next segment will begin next fall.