Meet the Capital Trails Coalition!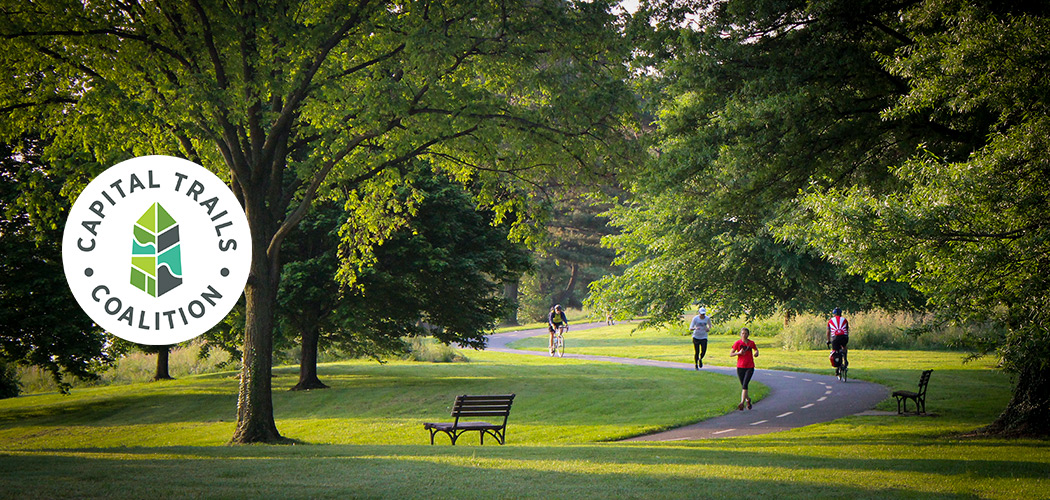 WABA is thrilled to announce an initiative we've been hard at work on for the past year. On Thursday, Oct. 13 we will stand with our partners along the Mount Vernon Trail to announce the creation of the Capital Trails Coalition, a collaboration of public and private organizations, agencies, and citizen volunteers working to advance completion of an interconnected network of multi-use trails for metropolitan Washington, DC. The Coalition convenes and coordinates among the public and private stakeholders who are critical to accomplishing the vision of an interconnected network. In addition, the Capital Trails Coalition continually works to identify trail funding, broaden the base of support, and cultivate widespread consensus that a capital trail network is a regional priority. As more and more people rely on bicycles to get where they're going, it's important to ensure that our bike network is connected, easy to use, and easy to navigate. WABA is proud to serve as a partner in the Capital Trails Coalition. We are committed to the vision of a completed regional trail network and are very, very excited to have such a powerhouse team of agencies, nonprofits and corporate partners to work with. The Coalition has been meeting regularly since the 2015 Trails Symposium last November and has made tremendous progress, including establishing a steering committee, three working groups, developing governance structures and a graphic identity. We have begun the gritty work of defining the trails system and establishing criteria for inclusion in the network. But there is a lot to be done! And we are excited to share the news of the Coalition's formation so that we can begin talking to the public about the trail network and garnering feedback and input. For more information, and to sign up for updates, visit
capitaltrailscoalition.org
.