The Sweet Ride & Shindig
Summer 2020 — The Grounds in Crystal City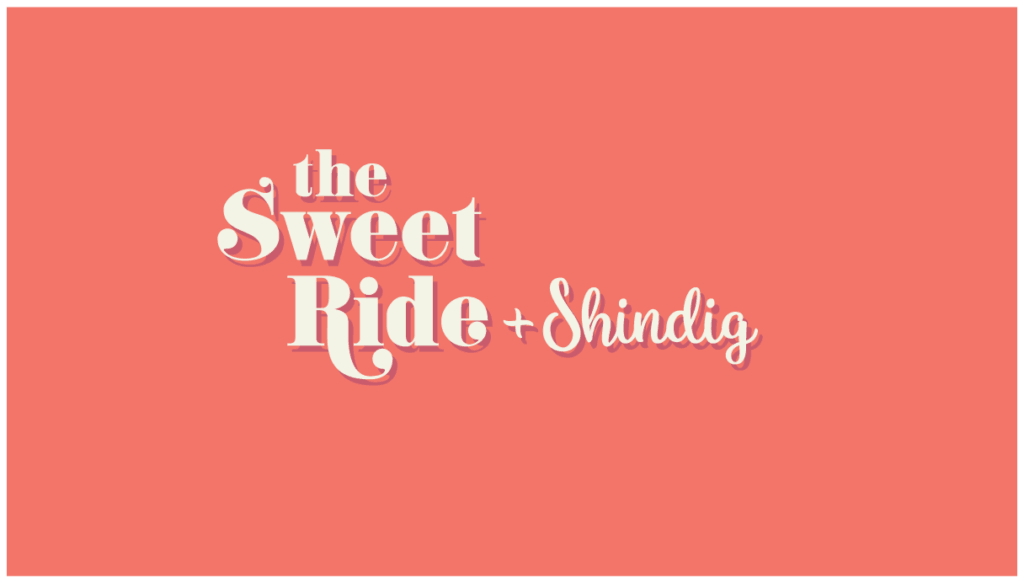 Coronavirus update
Though the coronavirus crisis means we won't be hosting a large group ride this summer, WABA has cooked up a sweet alternative to this event so you can celebrate summer with a ride through Arlington and Alexandria!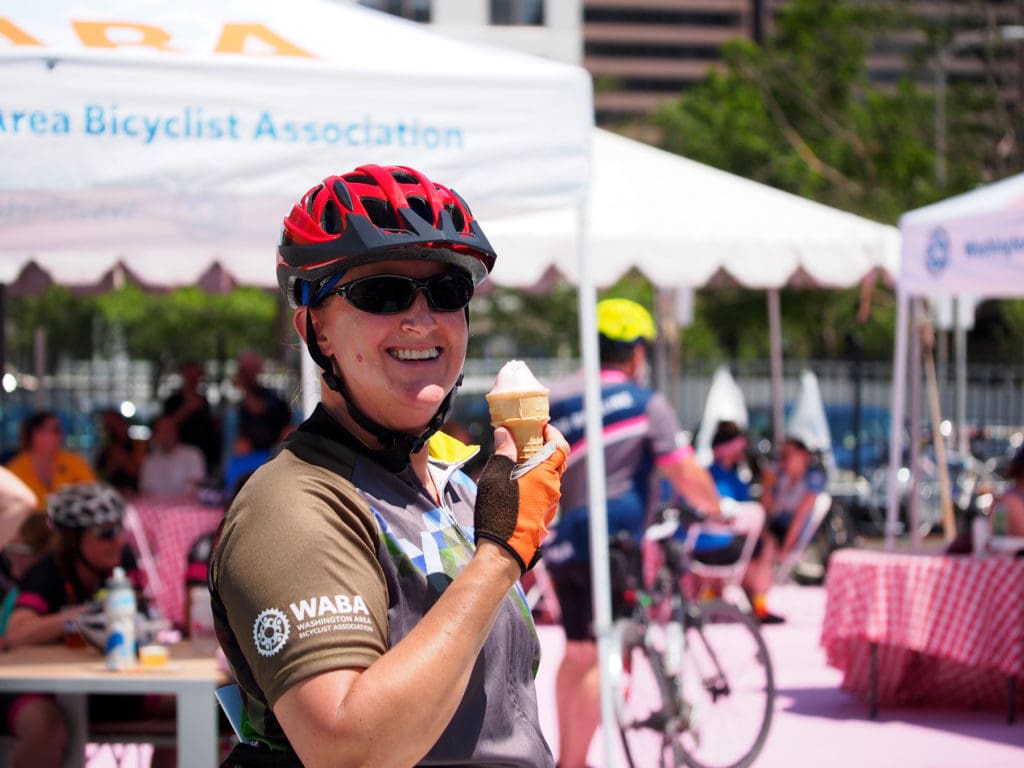 Route Maps:
Curious about how we route rides through Arlington and Alexandria? Check out last year's Sweet Ride routes!
Details
As a WABA signature ride, the Sweet Ride & Shindig helps further WABA's mission and impact. The ride embodies the spirit of community and inclusion that is core to WABA's mission of growing bicycling throughout the region. Your registration fee supports WABA's advocacy, education, and outreach work that makes bicycling more safe, fun, and accessible around the region.
Read our FAQs below for more!
Frequently Asked Questions
Am I registered for the Sweet Ride + Shindig?
All registrants receive a confirmation email after they complete registration online. If you personally registered but have not received a confirmation, please check your spam folder. Still not there? Email events@waba.org to confirm your registration.
Do I have to be a WABA member to register for the ride?
Nope! If you're not a member, you can register for the ride at our non-member rate. Plus, non-member registration comes with an annual membership—welcome to the WABA community!
What is your refund/transfer policy?
Because the Sweet Ride + Shindig is a fundraiser, there will be no refunds, exchanges or transfers for this event. All proceeds from this event benefit WABA and the work that we do to make bicycling safer and more fun in the region. Don't know much about our work? Read about our advocacy, education, and outreach work and keep up to date on our latest projects on our blog.
Does the refund/transfer policy change if it is raining on the day of the ride?
No. The Sweet Ride will take place rain or shine. There will be no refunds, exchanges or transfers for this event, even in the event of inclement weather.
Can I apply for a scholarship for this ride?
WABA provides free rides to community members who could otherwise not participate through our Free Ride Fund. This is one way that WABA is making sure that bicycling in the DC region is accessible to everyone. If you would like to participate in this ride but find that the cost of registration is a barrier, contact Anna McCormally at events@waba.org for a scholarship code.
Are children allowed on this ride?
Absolutely! Anyone aged 12 and under can ride for free as long as they are accompanied by an adult. The accompanying adult must register themselves and the child(ren), be present at check-in with their entire group, and check-in the youth riding with them. Children 13 and older must be registered independently.
Do I have to wear a helmet?
Yes. WABA's insurance requires that everyone riding a bicycle in a WABA ride wears a helmet while riding. This is standard for organized rides across the country. Learn how to properly fit your helmet here. (We can help at check-in, too.)
Is this ride supported?
No. The Sweet Ride is an unsupported ride. There is NOT a Support and Gear vehicle on the route. In the case of an emergency on the ride, call 911.
Where can I find information about the routes?
We will post the routes to this webpage as soon as they are finalized. Riders will receive access to online files of the route the week leading up to the event, and a paper cue sheet at check-in.
Is the route marked with signs or arrows?
No, but we do our best to make the route directions clear and comprehensive. If you get lost, you can check the map on your phone, or hang out for a few minutes and see if you can connect with a rider or marshal who is familiar with the area.
Do I have to stop at stop signs?
Yes. We can't control what you do on the roads, but, through participating in a WABA ride, you are setting an example for other road users. We ask you to ride safely, respectfully, and lawfully to maximize safety for all the ride participants and other trail and road users. Stop at all red lights and stop signs. Always yield to pedestrians. Use hand signals when turning. Communicate verbally with other riders. Do not ride more than two abreast, and do not take up more than one lane of travel. When riding on sidewalks, trails, or paths, be cautious when passing other users and slow down.
How do I ride in the city?
To get familiar with riding in the city, take a WABA City Cycling class (free for WABA members)! You can also find video tutorials on city cycling on the League of American Bicyclists' website.
I'm not sure my bike is ready for this.
We'll have bike mechanics at check-in who can help you get air in your tires and make any necessary adjustments. Or, you can bring your bike to a participating shop and use your WABA coupon for a tune-up! Email membership@waba.org for details.
Will you feed me?
Riders receive snacks and water at the pit stops. If you want additional snacks or meals, please plan to pack or buy them along the route. Food and drink options at local businesses along the route will be plentiful—feel free to make your own pit stops! Please note: we do not provide bottled water. You must bring your own water bottles. Restrooms are available at each pit stop.
Can I change which route I signed up for?
Yes! Just show up at the correct start time for the route you'd like to ride. You can decide to ride any of our available routes!
Will there be marshals?
There will be ride marshals. They will be wearing vests with numbers on them. Marshals are WABA volunteers that are the first line of response in incidents that involve ride participants and be an avenue of communication between ride participants and WABA staff members. The numbers on their vests allow you to identify them: if you see a great marshal, be sure to tell us in the post-ride survey!
Should I bring a lock?
Yes. You may want to stop for more food along the ride, or spend time lounging, so you should plan to lock your bike up. (You can leave your lock with us when you check in, too, if you don't want to ride with it, and have it at the post-ride celebration.) Don't know the best ways to lock up? Check out this handy guide on preventing bicycle theft.
Do you need accommodations to make this ride accessible to you? Contact Anna McCormally at events@waba.org.