Splash Ride Mosey
Saturday, June 22, 2019, 11:00 AM — Kenilworth Recreation Center, 1300 44th St NE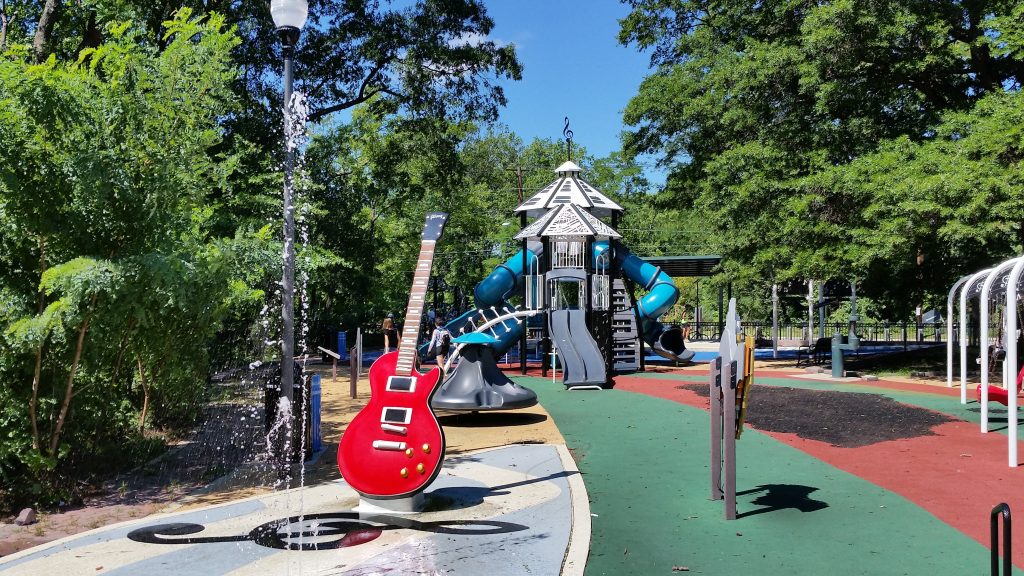 11:00 am – 1:00 pm
Start summer off with a low-key social ride to the Marvin Gaye Splash Park! Has it been a while since you got your bike out? Never ridden to the trail end because getting around the freeway is unpleasant by yourself? Just want to join folks to get outside? WABA Trail Rangers and the DC Department of Parks and Recreation are starting at the Kenilworth Recreation Center and riding the Marvin Gaye Trail. There is a splash park at the end of the trail and a full-sized pool at the end of ride at Kenilworth Recreation Center!
Additional Details:
Please bring a water bottle and be prepared to be outside for a few hours in late June weather. If you are bringing your own bike, please also bring a helmet to wear. The ride will be a no-drop social ride predominantly on trail, and we will make sure we're safe as a group going under I-295. If you are planning on going in the splash park, please plan accordingly with sandals, towels, and water-friendly clothing. If you want to go swimming at Kenilworth at the end, please bring a bike lock.
Bikes and helmets available to borrow for the ride if registered by 5pm on Friday June 21st.
Sign up for the Splash Ride Mosey below!
Having trouble registering? Try this link.
Thanks to our partners!