POSTPONED - 10/26
The 2nd Annual Grand Harvest Ride
Saturday, October 26, 2019, 10:00 AM — Bishop Walker School
UPDATE: This ride has been postponed to Saturday, October 26th.
Starting at: Bishop Walker School
The weather is cooling down and it's the perfect time to enjoy a grand bike ride on Oxon Run Trail in Ward 8.
Whether you ride daily or haven't been on a bike in years, this is your chance to join family and friends for an intergenerational ride on the DC trail that's right in your backyard.
After the short ride, we'll meet back at THEARC for refreshments, music, and giveaways!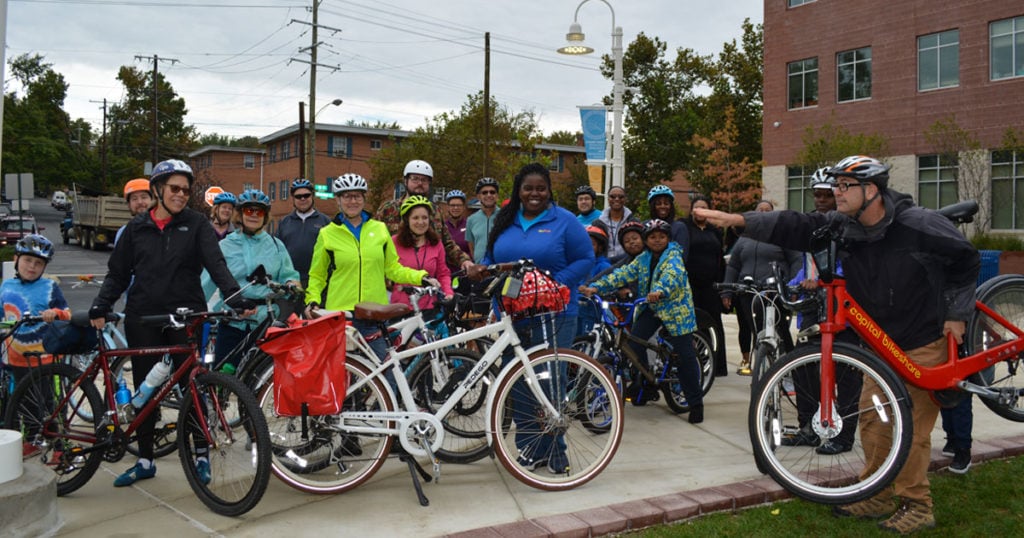 Additional Details:
There will be some adult and youth bicycles to borrow and a variety of free helmets from Bird. All youth must have an adult who can sign the waiver for them as a parent or guardian.
Please bring a water bottle (we'll have water for refills), operational bicycle and helmet (required by our insurance). We'll have plenty of snacks to share!
Thank you to our partners!