20×20 Campaign Update: August 2019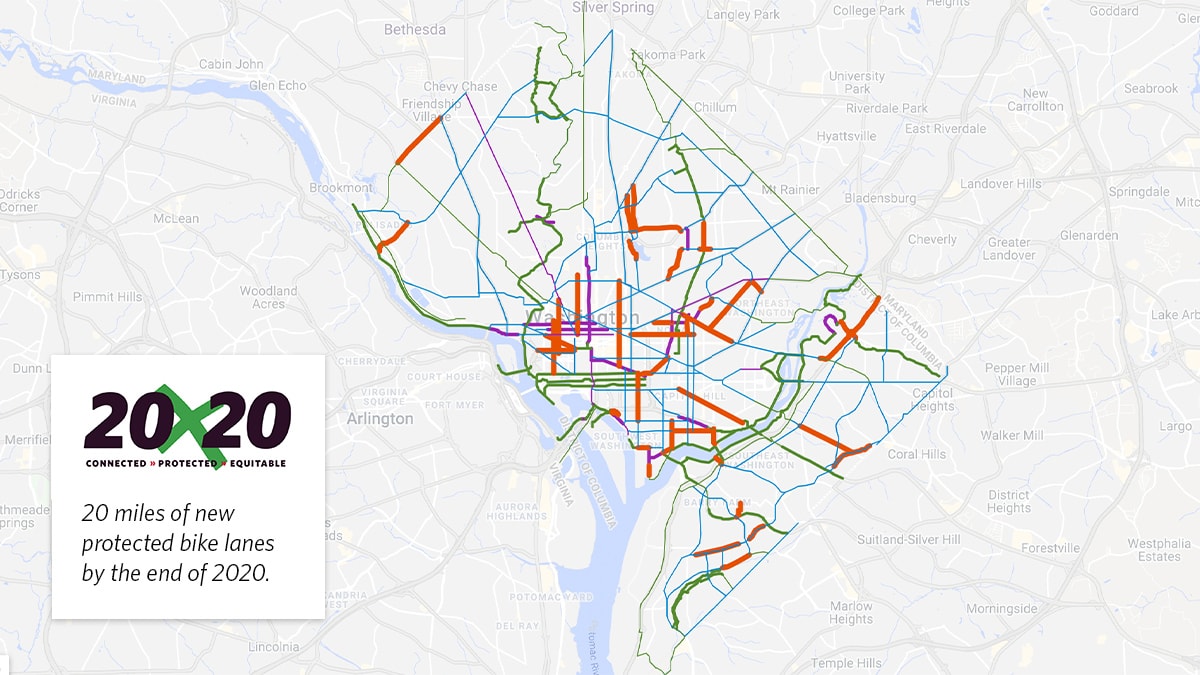 On July 22nd, WABA rolled out its 20×20 Campaign, detailing a realistic but urgent plan for the District to add 20 miles of new protected bike lanes by the end of 2020.
Since then, we've been steadily gaining momentum. A majority of the DC Council signed a letter to the District Department of Transportation expressing support for the plan. (See if your councilmember signed on and send them a note here.)
We held our first Safe Streets 101 Advocate training in Ward 2. Some of the attendees are organizing an Action Group for the Ward. If you'd like to get involved, you can sign up here.
Our next Safe Streets 101 Advocate training is tonight at the Anacostia Library in Ward 8. Join WABA's advocacy staff for an informative and engaging evening training to explore the many ways that you can help make bicycling better in your neighborhood and in the city. No experience is necessary. Sign up here.
Progress on the street:
DDOT has heard you loud and clear: We need more protected bike lanes. Not in five years. Now.
The agency is finishing up three new protected bike lane projects at the moment:
First Street SW: Earlier this month, the city added buffers and bollards on a block of 1st Street SW near the baseball park, showing that quick changes are possible: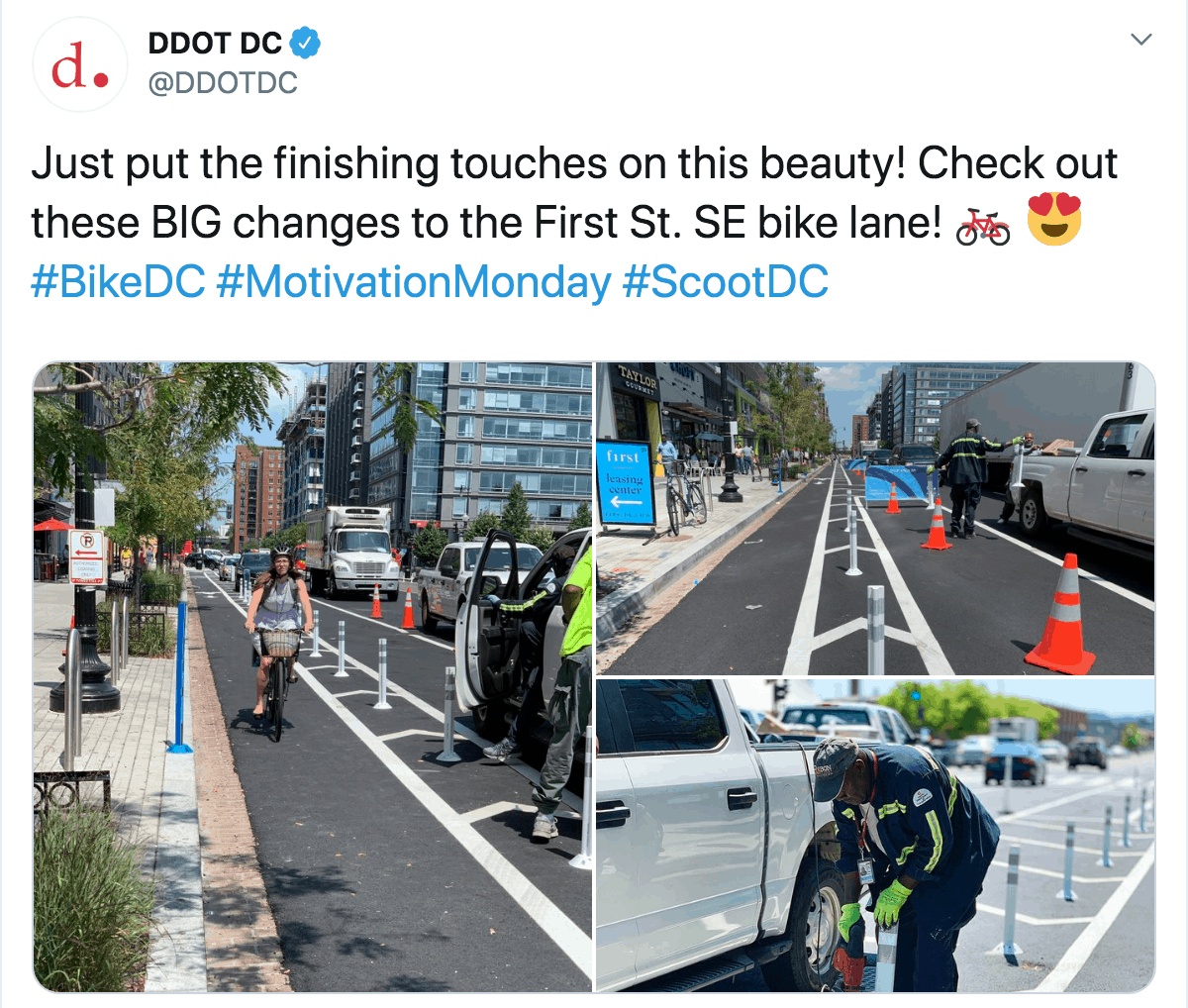 Florida Ave NE:
In a radical (and much needed) departure from its usual timeline for project completion, DDOT is nearly finished installing a mile-long protected bike lane on Florida Avenue NE, from the Red Line tracks to 14th Street NE. As work continues for the complete reconstruction of the corridor, these changes are already making Florida Ave more safe and accessible.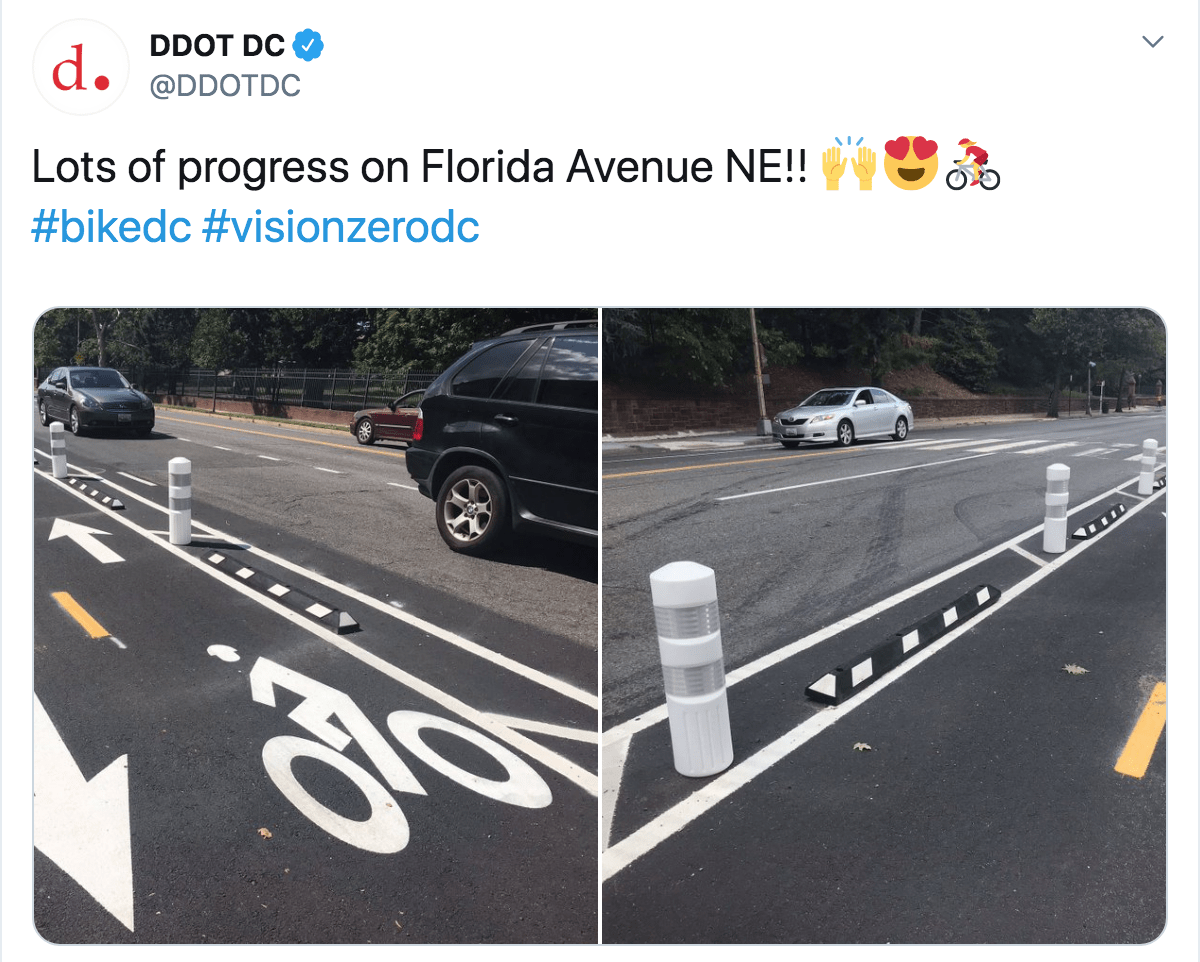 Edgewood Street NE:
A connected network is important! This new block of flexposts connects the Metropolitan Branch Trail to Franklin St NE, another section of future protected bike lane included in our 20×20 plan.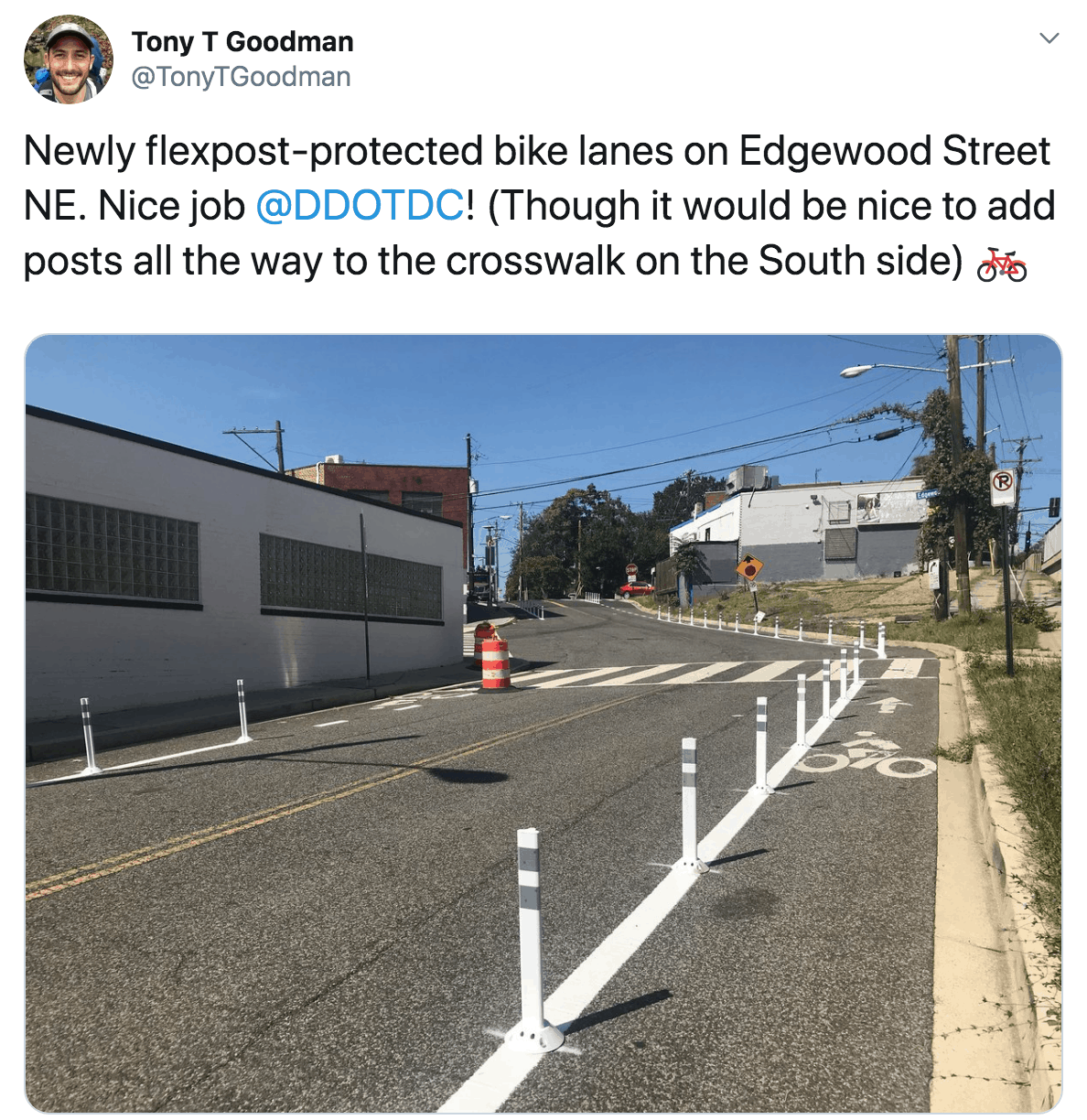 Ways to get involved:
But there's still a lot of work to be done! Whether you have a few minutes or a few hours, here are some ways you can help move this campaign forward:
Email your councilmembers:
Seven DC Councilmembers announced their support for WABA's 20×20 Plan, a bold vision for 20 miles of safe, connected, and equitable protected bike lanes in DC added to our network by the end of 2020.
This leadership is exactly what we need. Thank your Councilmembers who signed on! Ask the Councilmembers who did not sign on to formally show their support for more safe places to ride.
Join a Ward Action Group We get results when conversations about safe streets are happening at every level and in every neighborhood, so we are standing up an action group in every ward. Sign up!
Attend a Safe Streets 101 training:
Ward 8: Tonight (August 22)
Ward 5: September 24
Ward 7, 6 and 4 coming soon, and Wards 1 and 3 a little further down the road.