Running Errands by Bike Community Ride with Alexandria BPAC!
Saturday, November 16, 2019, 10:00 AM — Alexandria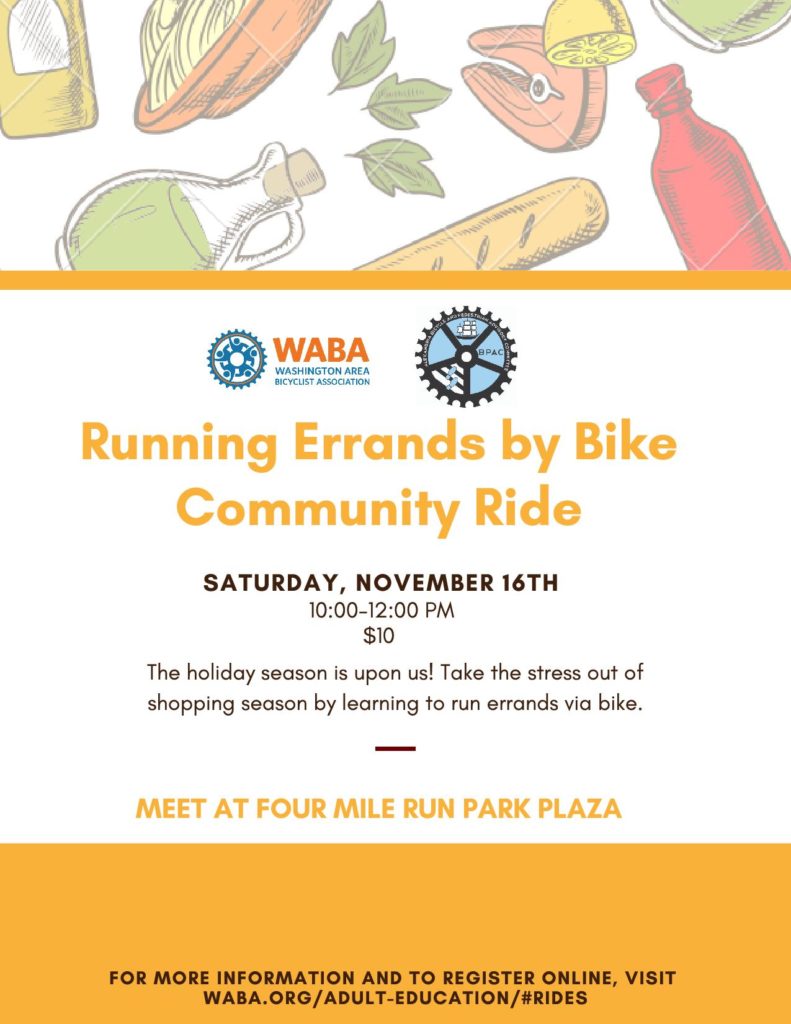 The holiday season is quickly approaching and festivities are upon us! Take the stress out of shopping season by learning how to run errands via bike. Join WABA and the Alexandria Bicycle and Pedestrian Advisory Committee on this low stress, fun and informative community ride. Whether you're picking up pumpkins, turkey or gifts for friends and family, there's a way to carry it on a bike.
Our community education ride series is a fun, social and inclusive space for riders of varying experience and confidence. You will always have a great time on our rides, but they're also a safe space to ask questions and practice to make this fall's riding a breeze.
Ride start and end – Four Mile Run Park Plaza
Start time – 10:00 am
End time – 12:00 pm
Distance – About 6 miles
Great, what else should I know?
Please bring your own bike and helmet. Helmets are a requirement on all WABA rides. If you have questions, please read our ride policies here. Everyone ages 14 and up is welcome. All riders must sign a waiver. Riders under 18 must have a waiver signed by a parent or guardian.
What does it cost?
Ten bucks! This ride is offered thanks to the generous support of the City of Alexandria and our friends at Alexandria BPAC.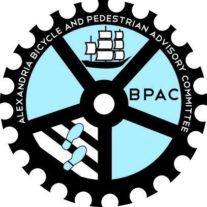 Are you a WABA or Capital Bikeshare Member? Then the class is free! We can also reimburse you for your usage fees if you use Bikeshare during the class. Email or call 202-518-0524 x221 to receive your coupon code.
Not a WABA member? For just $25 you get a ride registration ($10 value) and a one-year WABA Membership ($35 value). Learn more about the benefits of joining WABA here.
Walk-ups are free! But space is limited, so we recommend you register below ahead of time to hold your spot!
Event Location
4121 Mt Vernon Ave, Alexandria, VA 22305
Register