New date
Washington Region Vision Zero Summit
Thursday, September 24, 2020, 10:00 AM — Zoom Conference
This event brings together elected officials, decision-makers, advocates, and the private sector to share best practices, insights and innovations to eliminate deaths and serious injuries on our region's streets and highways.
---
Register now!
Register for the 2020 Vision Zero Summit below!
Groups 5+ automatically receive a 20% discount.
If cost is a burden for you, please get in touch, we have scholarships available.
Read a recap of the 2019 event here.
---
Event Details
Time(s):
Summit: 10:00 am – 5:00 pm

ASL interpretation is available upon request. Please contact Hannah Neagle at Hannah.Neagle@waba.org.
2020 Agenda
---
Welcome & Opening Plenary 10:00 – 11:00 AM
Keynote Speaker: Charles Brown, MPA, Senior Researcher, Alan M. Voorhees Transportation Center (VTC), Adjunct Professor at the Edward J. Bloustein School of Planning and Public Policy, Rutgers University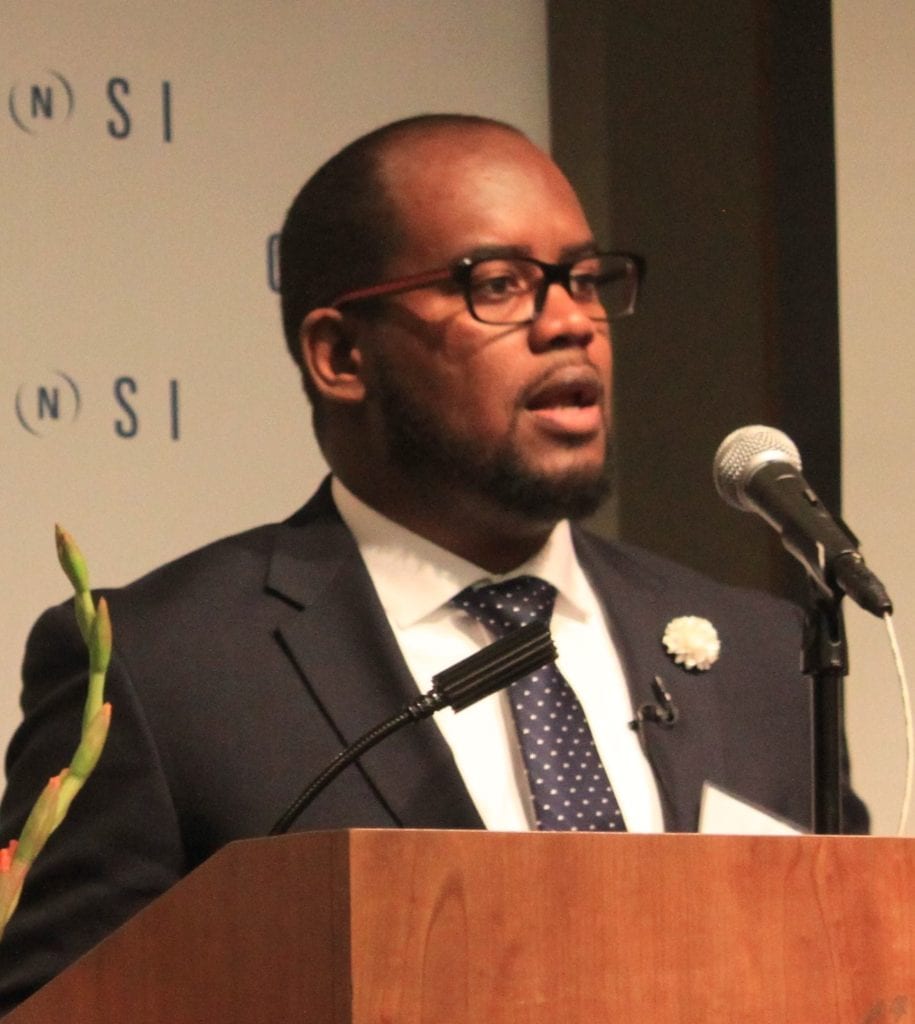 Charles T. Brown, MPA, is a nationally known urban planning, policy, research, and multimedia firm working at the intersection of transportation, health, and equity. He also serves as a senior researcher with the Alan M. Voorhees Transportation Center (VTC) and adjunct professor at the Edward J. Bloustein School of Planning and Public Policy, both at Rutgers University. (read more)
He has more than a decade of years of public and private sector experience in urban and regional planning, public policy, and research. He also has extensive experience in community outreach and engagement having worked with municipal, county, and state government agencies, for-profits, and nonprofits across the U.S. and abroad.
He has served as an instructor of courses on introductory and advanced environmental justice (EJ) for the National Transit Institute (NTI), Federal Transit Administration (FTA), and Federal Highway Administration. He is also part of course faculty at the Walkability Action Institute, funded by the CDC, and serves as a consultant to Smart Growth America. He served as an instructor for thirty (30) deliveries of the New Jersey Department of Transportation Complete Streets Course and trained chronic disease coordinators throughout NJ on behalf of the New Jersey Department of Health.
He serves as a Trustee with the Urban League of Essex County (NJ) and as a member of the Board of Directors with America Walks. He is also a member of the Transportation Research Board (TRB) Pedestrian Safety Committee, TRB Bicycle Transportation Committee, and the Region II Healthy Equity Council.
His work has been published in several international journals as well as featured by or quoted in the New York Times, Streetsblog, CityLab and various other national and local media outlets.
He is the recipient of several notable honors in transportation and receives invitations to speak locally, nationally, and internationally. He is a military veteran and a recipient of the Mississippi Commendation Medal and Global War on Terrorism Service Medal.
He is currently producing a documentary which explores the impact (i.e., social, political, economic, and health) of over-policing black mobility in the U.S. He also just assisted the Virginia Department of Health in the establishment of its first-ever Walkability Action Institute.
---
Breakout Sessions 11:15 AM – 12:15 PM
Voices on the Ground: What does Vision Zero for Everyone Look Like?
Equity has always been a main issue within our transportation system. Come hear from community leaders who are working on the ground, in neighborhoods, to prevent traffic traffic fatalities and serious injuries and make their city's Vision Zero policy equitable. (read more)
Jeremiah Lowery, Advocacy Director, WABA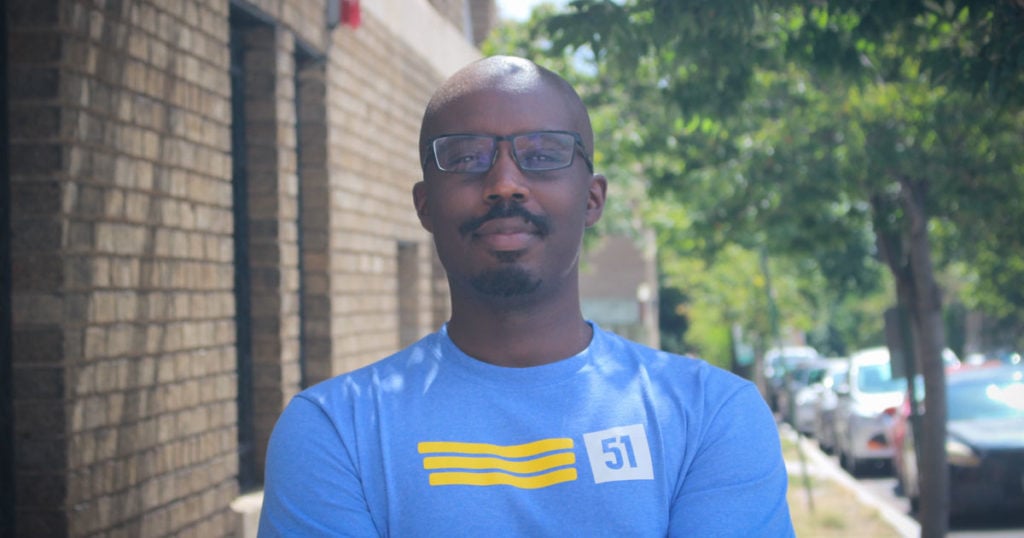 Jeremiah is a Washington, D.C. area native and activist who has worked on issues ranging from workers' rights to environmental justice to early childhood education. He is deeply passionate about grassroots organizing and believes that DC can have the most sustainable transportation system in the U.S. Jeremiah is also the Advocacy Director at the Washington Area Bicyclist Association and currently lives in the Petworth community of Washington, DC.
Ameen Beale, Ward 8 Resident, Vision Zero Advocate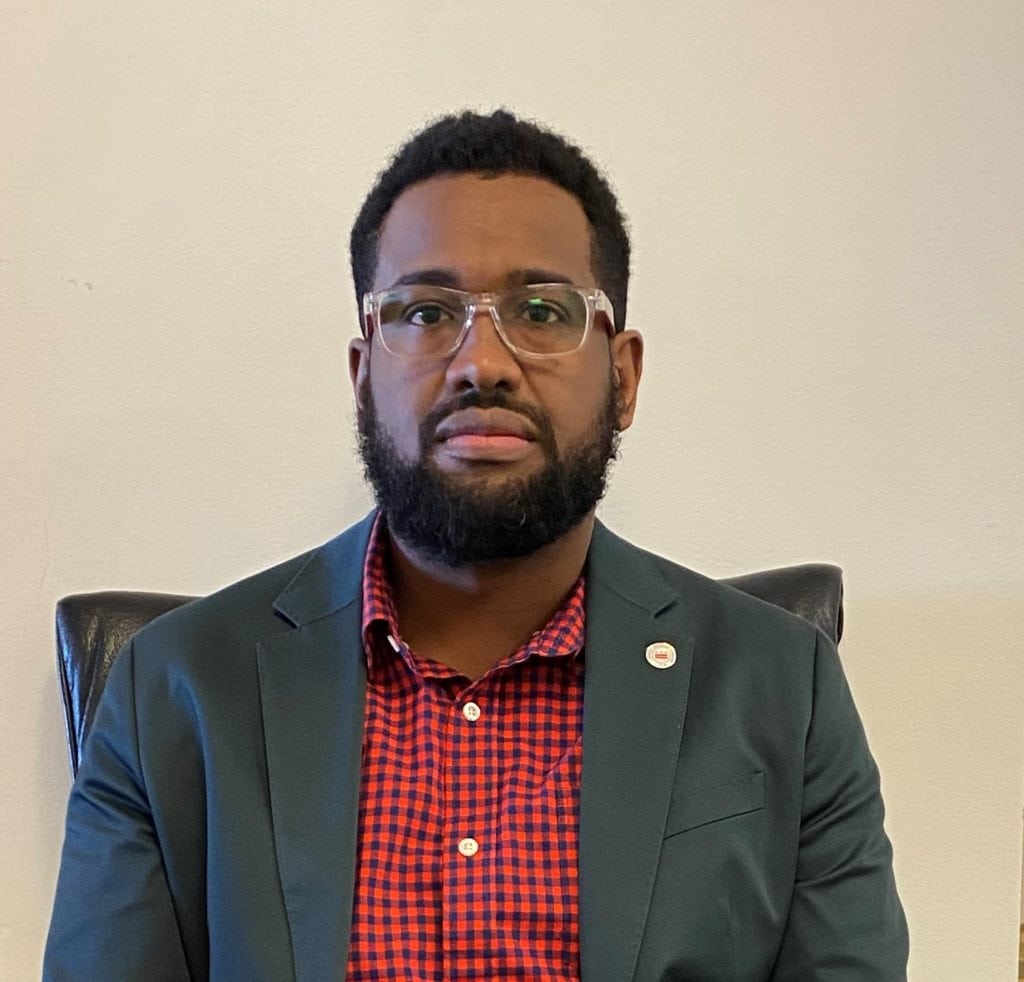 Ameen is a native Washingtonian who attended Woodrow Wilson High School, and American University. Professionally, Ameen works at the Office of the Attorney General for the District of Columbia (OAG), where he has spent the past three years facilitating conferences between charged individuals and the harmed parties in their cases. Additionally, Ameen jointly launched the agency's violence interruption program, Cure the Streets DC – which now has sites in six neighborhoods with historically high levels of shootings and homicides. In addition to being a Navy veteran, Ameen is active in his Ward 8 community where he started the Turner Elementary School Parent-Teacher Organization and is appointed as the ward 8 member of the District's Pedestrian Advisory council, and sits on the city's Major Crash Review Task Force. He spends his spare time biking, enjoying nature, and spending quality time with his wife and two sons.
Gregg Adams, Ward 8 Resident, Ride Leader, Advocate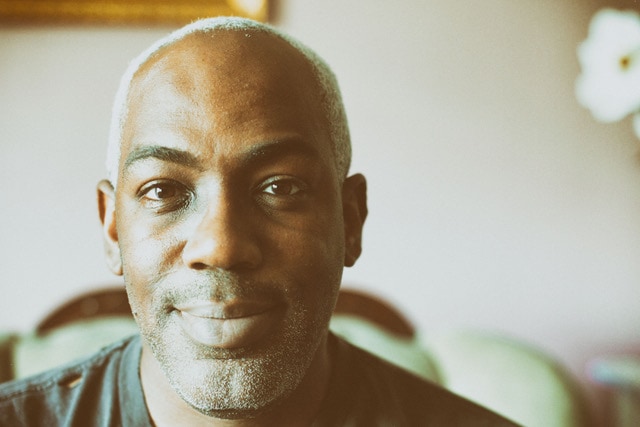 Gregg Adams is a lifetime Washingtonian and enthusiastic cyclist. In 2005, he founded the veloDCity cycling group. For nearly a decade, he has organized and led many social cycling events in and around the District of Columbia, Maryland and Virginia region to many enthusiasts. In 2019, he was appointed the at-large BAC representative to Councilmember Anita Bonds.
ThienVinh Nguyen, Community Planner and Ward 7 Advocate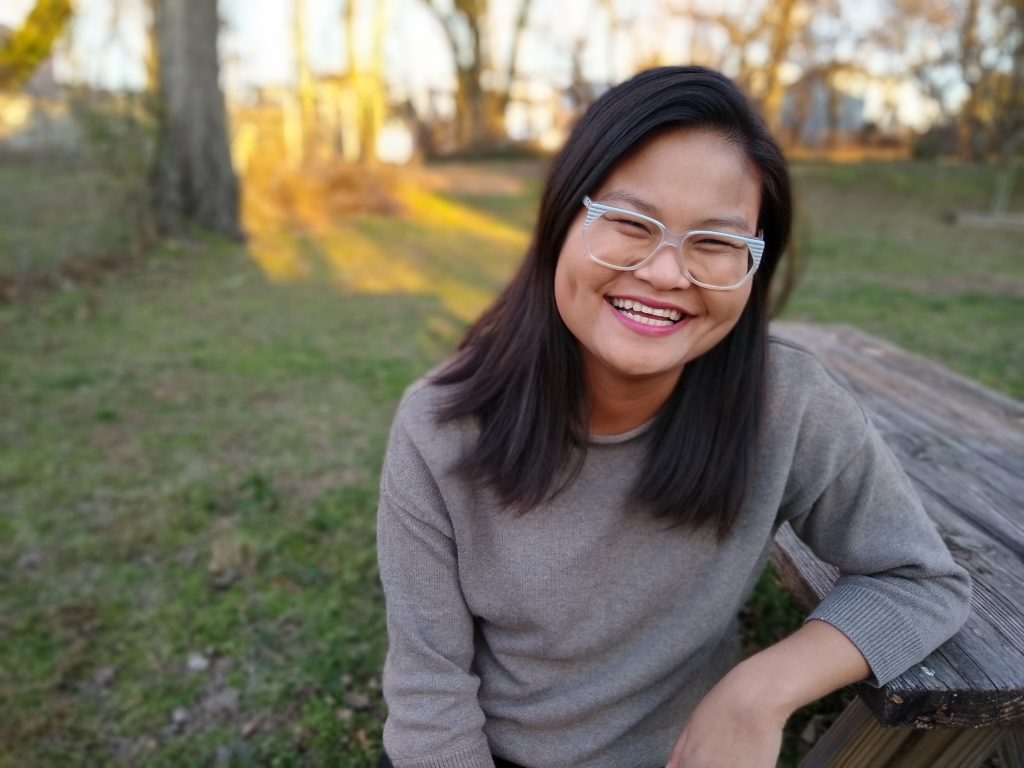 ThienVinh Nguyen likes to make cities better. A Vietnamese refugee, ThienVinh grew up in Sacramento, California, and now resides in the Deanwood neighborhood of Washington D.C. On most days, she rides her e-bike from Deanwood—via the Anacostia River Trail, Benning Road, Florida Avenue, and the Metropolitan Branch Trail—to get to work at Casey Trees in Brookland. ThienVinh holds a Ph.D. in Political and Urban Geography and writes about urban politics, equitable urban development, urban mobility, and sustainable cities. She also sits on the Editorial Board of Greater Greater Washington and the Board of Friends of Deanwood Library.
Access to Transportation Information: An Equity Issue for the District of Columbia
The rapidly evolving transportation environment offers exciting new mobility options. At the same time, reliance on electronic communication and platforms creates information access issues for some potential users, especially those without smartphones. Panelists will outline issues, describe some ways to close this digital divide and invite input for creative problem-solving. (read more)
Buddy Moore, Membr, Multimodal Accessibility Advisory Council (MAAC)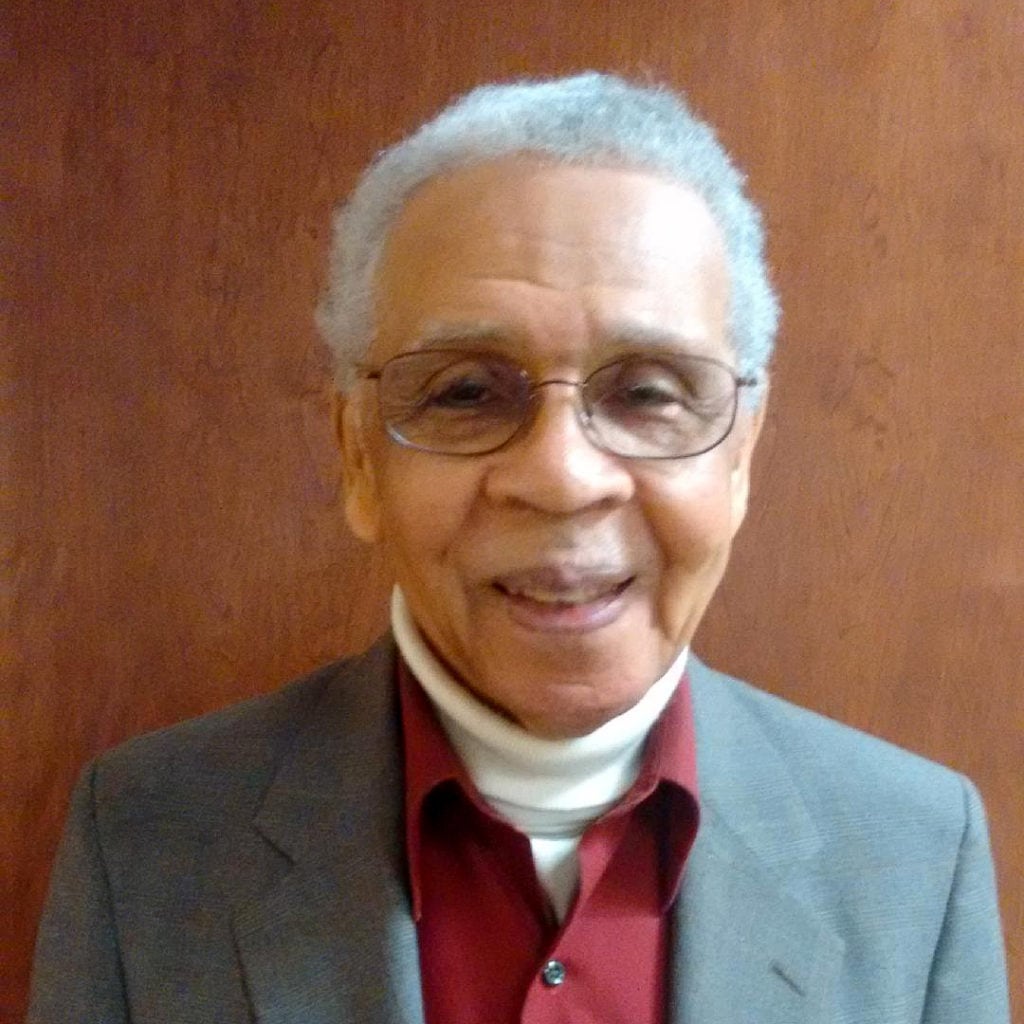 Clarence "Buddy" Moore played an instrumental role in the early years of the Ward 1 Bernice Fonteneau Senior Wellness Center, where he continues to serve as Outreach Coordinator. His vision and hearing impairments have informed his work on the DC Accessibility Advisory Council (MAAC). With fellow MAAC councilmembers, he advised DDOT on the design of an educational video about pedestrian safety in the era of multimodal sidewalk use. Previously he served on the DC Commission on Aging.

Heather Foote, Analyst, Older Adult Transportation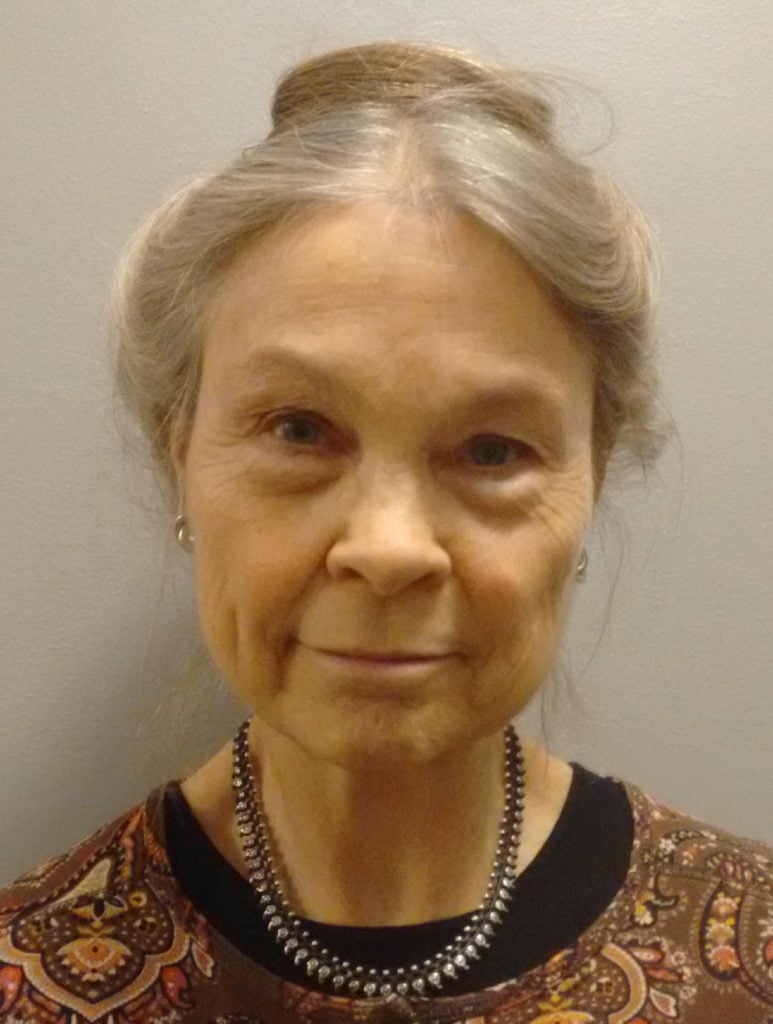 Heather Foote, an analyst of older adult transportation, conducts outreach and trainings across the District at senior wellness centers and other venues where older adults meet on a regular basis. She serves on the Age-Friendly DC Transportation Committee and DC Pedestrian Advisory Council. Previously, she managed the Metropolitan Washington Council of Government and DDOT Vision Zero transportation grants for Capitol Hill Village.
Dr. Jacquelyn Henry, Program Director, Washington Seniors Wellness Center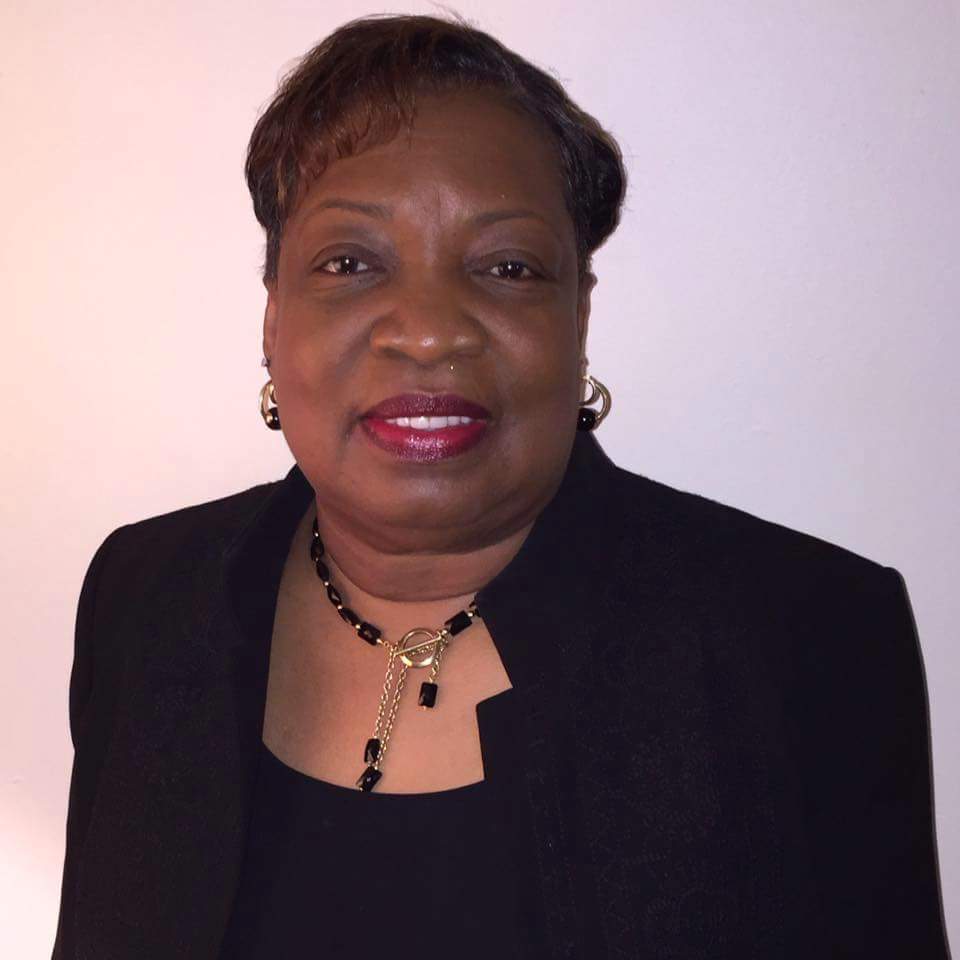 Jacquelyn Henry, EdD is the director of the Washington Seniors Wellness Center (WSWC) operating under the auspices of the East River Family Strengthening Collaborative. Dr. Henry has over 30 years of experience as a senior executive within nonprofit organizations. Currently she is responsible for developing strategic collaborative partnerships within the community and analyzing policies and programs that benefit seniors participating in the WSWC wellness programs. These programs are designed to reduce isolation and increase awareness of and adoption of healthy behaviors.
The Frontlines of Traffic Safety: Youth Engagement and Real-World Implementation at Kelly Miller School
Youth engagement in Traffic Safety can be a challenge, but what if it is already happening? This panel will explore engagement, training, data collection, and next steps in improving traffic safety in and around our schools. Join us in learning from students and stakeholders through this real-world traffic safety implementation project. (read more)
Kori Johnson, DC Community Engagement Manager, Safe Routes Partnership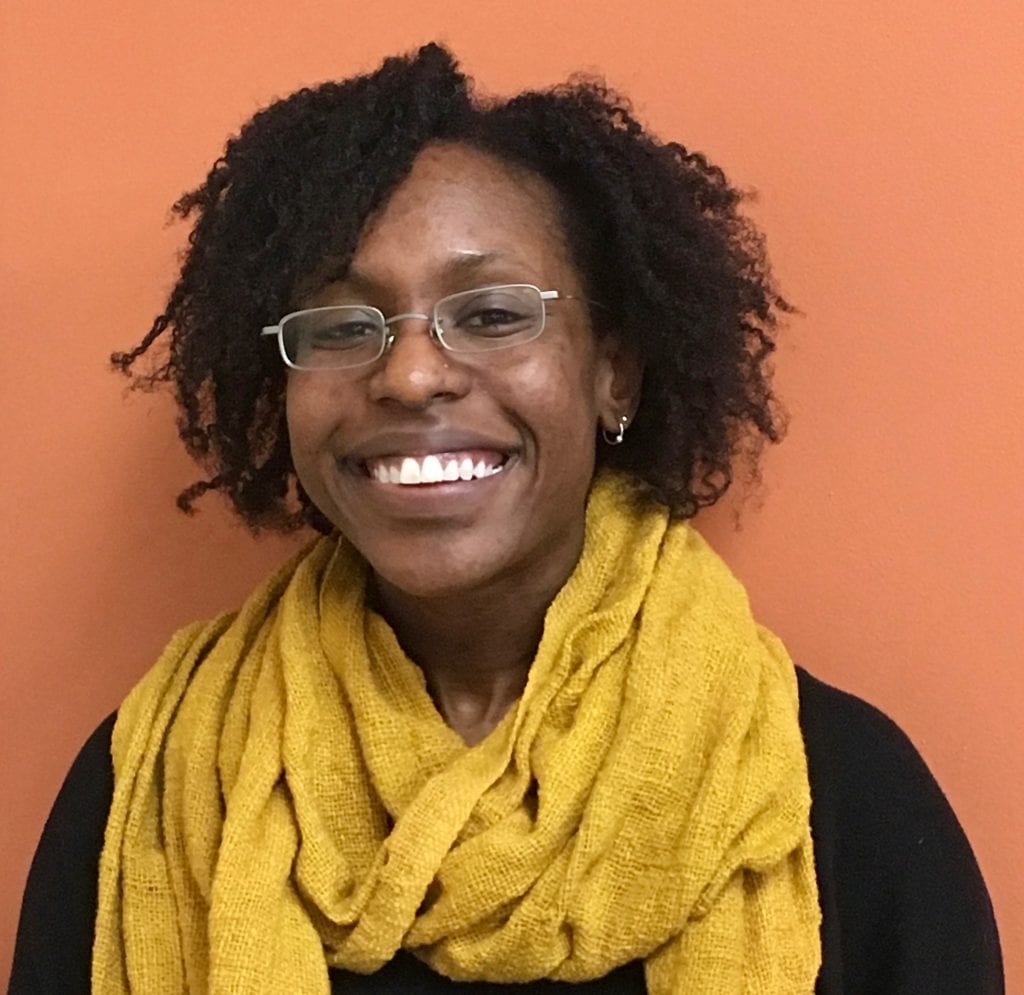 Kori Johnson serves as the D.C. Community Engagement Manager. In this role, Kori partners with communities in Washington, D.C. to implement active transportation initiatives to affect changes where residents live, learn, and play. Kori's personal and professional journey centers on building accessible, inclusive, community- driven spaces that elevate underrepresented voices. Previously, Kori worked in arts administration and community engagement in New York City, the Washington, D.C. Metro, and the Bay Area. Kori began her career as a middle school English teacher through Teach for America (NYC '07) before transitioning into arts management. At DreamYard, a nationally recognized arts education non-profit, she managed multidisciplinary arts programs in Bronx public schools. She then went on to manage partnerships with D.C. public schools through Turning the Page, a family engagement nonprofit. Kori also spearheaded community outreach initiatives and communications at Center for Community Arts and Bedford Gallery, both programs of the City of Walnut Creek's Arts + Rec Department. Kori holds a B.A. in Political Science and Spanish from Haverford College and an M.S. in Elementary Education from Pace University. She currently lives in Maryland and belongs to a vibrant community art studio in Northern Virginia.

Jerusalem Anderson, Health Education Specialist, Safe Kids DC/ Children's National Hospital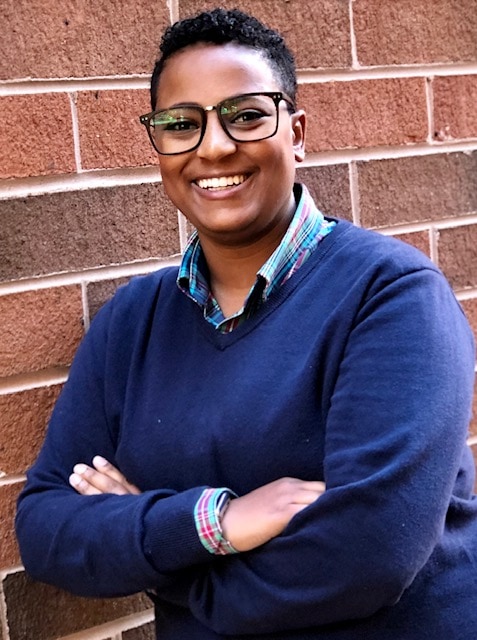 Jerusalem Anderson is the Health Education Specialist for Safe Kids DC, a preventable injury program out of Children's National Hospital. During her time at the program, she has worked with over 14 schools, head start programs, as well as many community organizations to help families keep their kids safe. Much of her work has been focused in Wards 7 and 8 due to their high rates of preventable injuries such as traffic crashes and fatalities. Her 2019 Bike to School Day observance earned the participating school the inaugural Trailblazer Award from DDOT for its innovation and engagement. She believes in a collaborative, systems-based approach to solving traffic safety inequity and is an educational and community engagement innovator in her approach. Jerusalem holds a Bachelor's Degree in Health Studies from the University of Texas at Tyler with an emphasis in International Relations. She is also a Certified Health Education Specialist and a Child Passenger Safety Technician serving hundreds of families with expertise on the safe transport of children across the DMV.

Shanette Covington, Educational Consultant, CDMA Business Model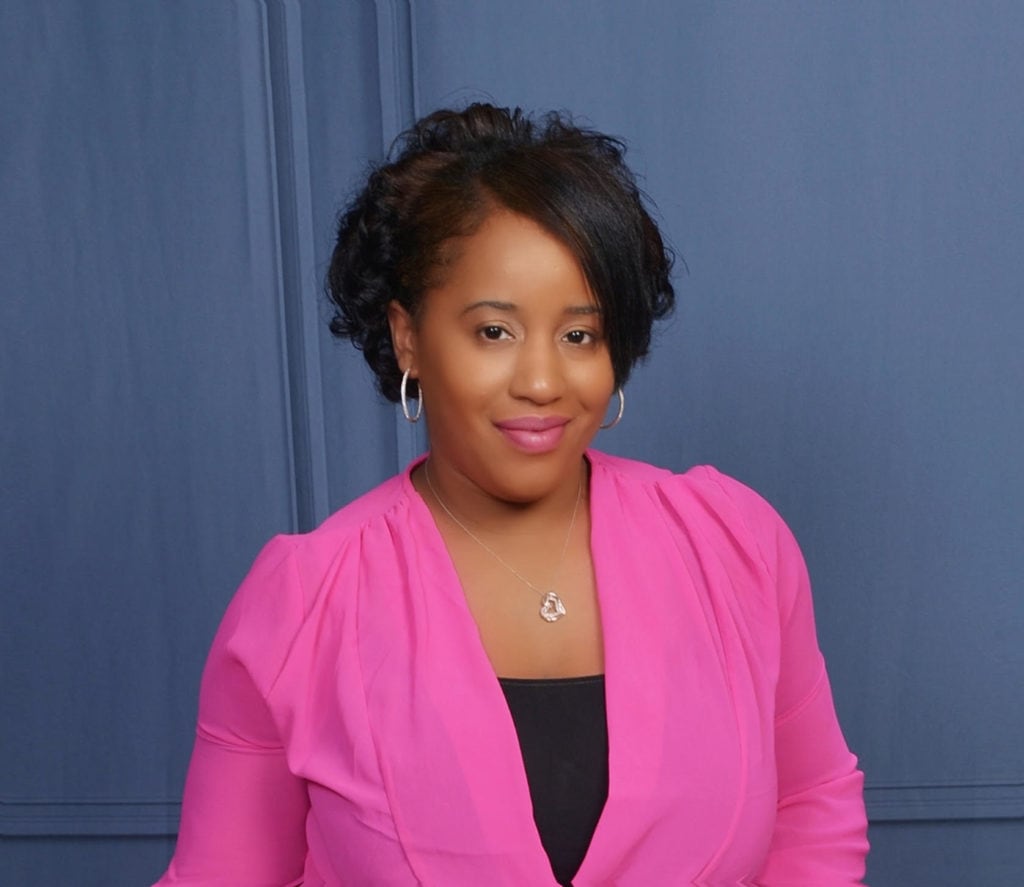 As the 21st Century Experiential Learning Expert, Shanette Covington, M.Ed. has taught PreK-12 on how to use talents in the real world through branding and entrepreneurship to empower educators from New York to District of Columbia. Critically acclaimed for her philanthropic causes, Shanette has been featured on major media outlets such as CBS News Radio, Hot 97 #1 for Hip-Hop and R&B, CW27, Radio Disney, and iPower 92.1; Shanette also worked in collaboration with Fortune 500 companies to benefit National Youth Empowerment Initiatives. As featured On Live TV Great Day Washington, Staples Corporate surprised Shanette with a grant and also extended over $100,000 to DC Public Schools for projects similar to her well renowned signature course, MsCclass, throughout the District to support her great work with Urban Schools. As the author of "Preparing Students for the Real World", Shanette has found success in the radio, academic and consulting industry and created trendsetting programs such as CDMA Business Model to make the learning experience enjoyable by integrating Digital Art Technology, Business Marketing & Advertising into curricula to support Core Subjects and Special Education.
Ensuring Sustainable Mode Split in the Age of Covid-19
Hosted by Lyft
As our country begins to re-emerge from COVID-19 shelter in place orders and daily travel returns, our cities face a historic choice: retreat to single-occupancy cars to get to and from work, or embrace a new future where people have sustainable transportation choices. Determining which route our cities go will largely depend on the availability of sustainable transportation options like micromobility, as well as infrastructure and street designs that create welcoming, safe, and inclusive environments. Join Lyft for a conversation about how our city streets can become more resilient, and what it will take to bring them to life. (read more)
Debs Schrimmer, Senior Manager, Lyft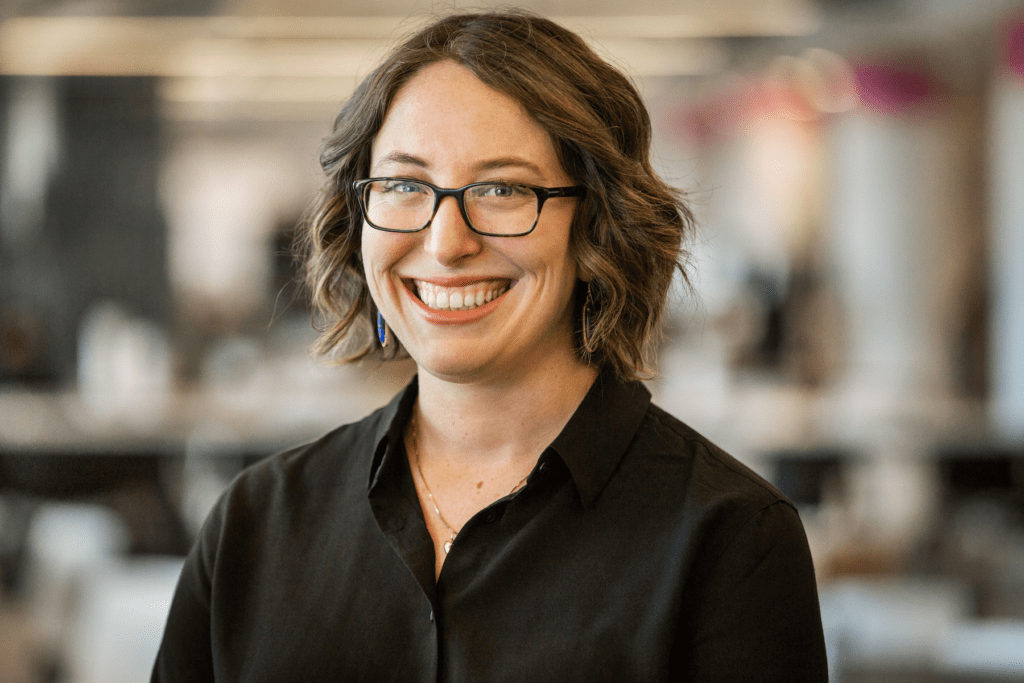 Debs Schrimmer is a Senior Manager, Future of Cities at Lyft, where she oversees Lyft's transportation policy initiatives around street design, public transportation, and the built environment. Prior to Lyft, she worked as a digital policy strategist at Code for America and as a transportation planner at the Sacramento Area Council of Governments. Debs received her B.S. from the University of California, Davis in Community and Regional Development, is an honoree of the Women's Transportation Seminar, and has served on the Board of the California Transportation Foundation.
---
Rapid Fire Session 12:25 PM – 1:05 PM
What is your one great idea for a sustainable, equitable, on-going and post-pandemic transportation system?
Each speaker will have 5 minutes to share their response the question What is your one great idea for a sustainable, equitable, on-going and post-pandemic transportation system? in this 'rapid fire' or 'popcorn' style session. (read more)
Dan Winston, Mid-Atlantic Regional General Manager, Spin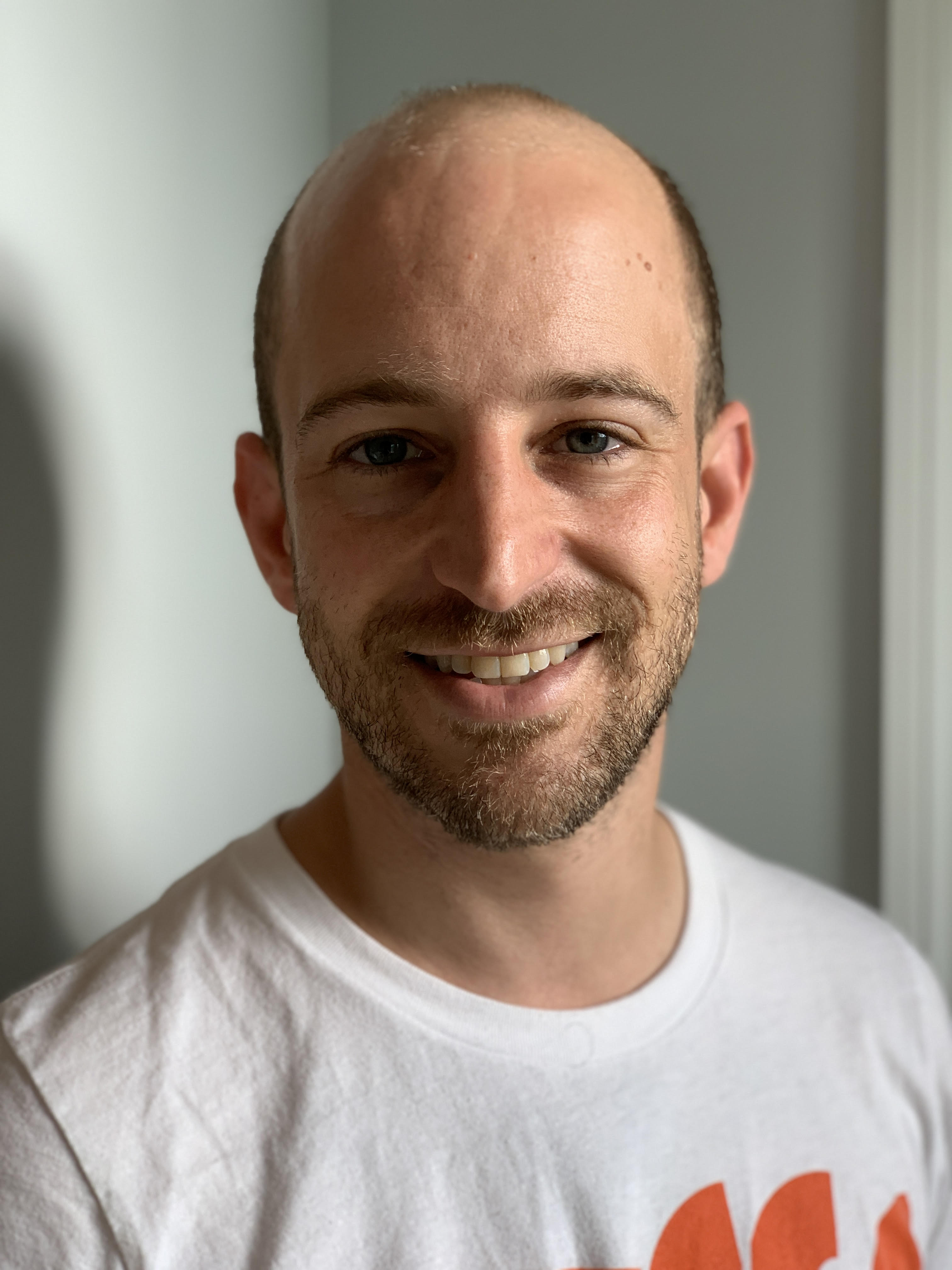 Dan Winston, Regional General Manager for the Mid-Atlantic, leads Spin's operations in more than 10 cities in DC, Maryland, Virginia, Tennessee, Ohio, Kentucky, and Rhode Island. Dan has spent his career innovating in transportation, working closely with public transit systems and cities. Before Spin, he led business development for a safety technology firm. Previously, he was co-founder of a ridesharing company in DC, and served as Director of Administration at a large paratransit operation. Outside of work, Dan serves as an elected Advisory Neighborhood Commissioner near U Street.
Marisa Rodriguez-McGill, Senior Public Policy Manager, Lyft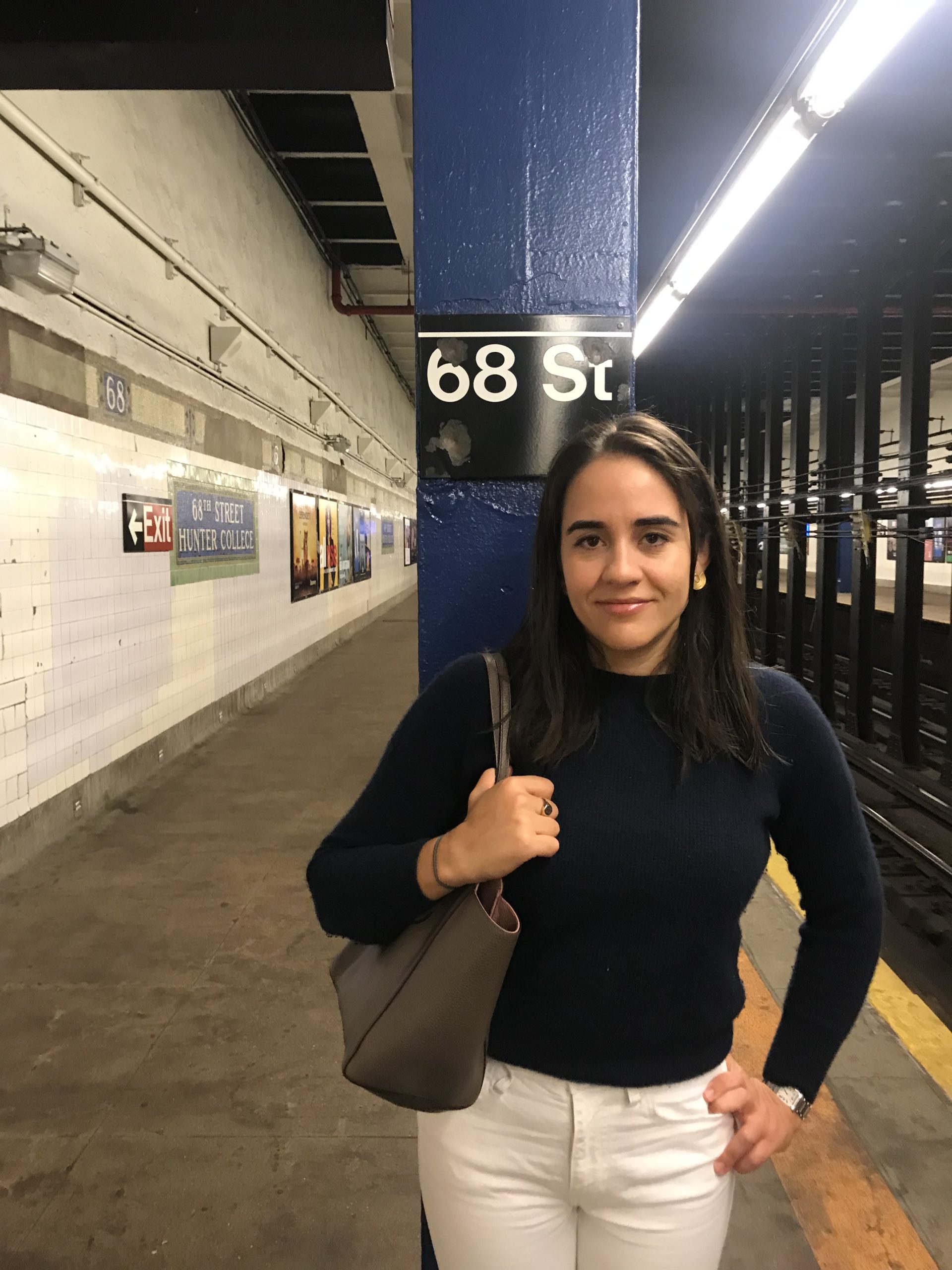 Marisa Rodriguez-McGill leads Public Policy in the Southeast (and until recently also Southern California) for the Lyft Transit, Bike, and Scooter team. She has been working in the shared micromobility space for the last three years, and in transportation planning and urban design for her entire career, working at the local level (NYC Department of Transportation, NYC Housing, Preservation, and Development), federal level (US Fish and Wildlife Service), and non-profit level (Trust for Public Lands). Marisa holds a Bachelor of Arts in Comparative Literature from the Colorado College, a Master of City and Regional Planning from Rutgers University, and a Master of Environmental Management from Yale University.
Ronald Thompson, Transportation Equity Organizer, Greater Greater Washington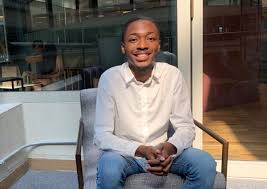 Ron Thompson is the Transportation Equity Organizer at GGWash. He's a lifelong resident of Ward 8 and lives in Anacostia. In his spare time he enjoys spending time playing grand strategy games and finishing half-read books.
Eliza Voigt, AICP, Chief of Partnerships (acting) National Park Service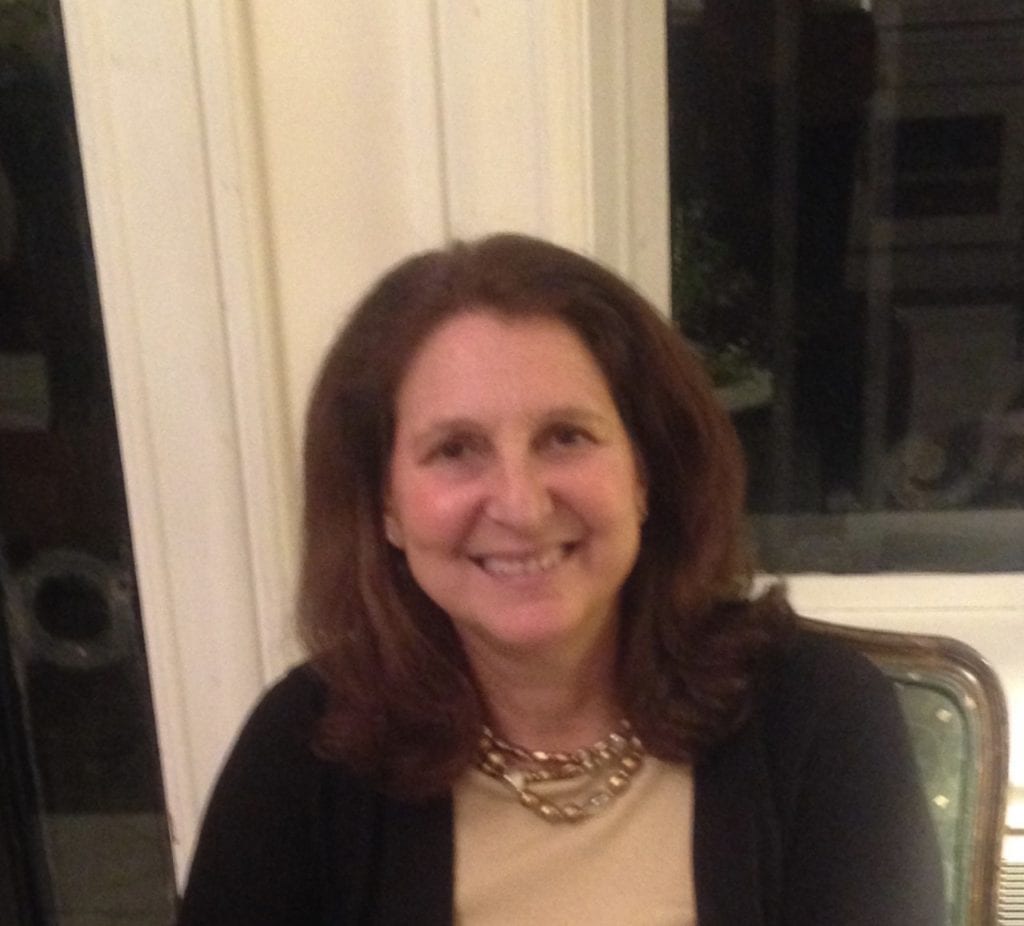 Eliza is currently the acting Chief of Partnership at the National Mall and Memorial Parks (NAMA), National Park Service. She has been the senior park planner at NAMA for 10 years. She has worked in urban planning in the local and federal government for 20+ years and has a masters in urban planning from UNC.
Megan Kanagy, AICP, Bus Priority Program Manager at District Department of Transportation (DDOT)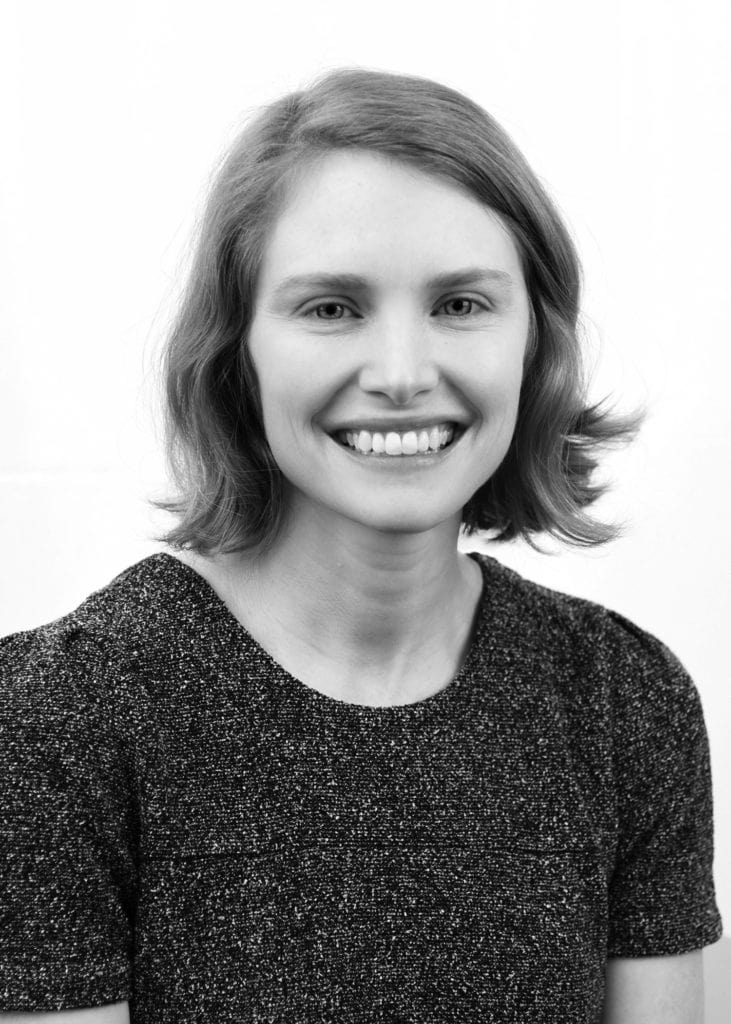 Megan Kanagy, AICP joined the District Department of Transportation as a Transportation Planner in 2015. She currently manages the agency's Bus Priority Program, having previously led large-scale multimodal planning projects. Prior to joining DDOT, she served as the Capital Projects Manager for the DowntownDC Business Improvement District, overseeing improvements to the area's parks, public realm, and bicycle infrastructure. She graduated with a dual master's degree in Transportation Engineering and City Planning from UC Berkeley and a B.S. in Civil Engineering from Rice University. She lives in Washington, DC with her husband and two daughters.
Adam Gromis, Global Lead Sustainability, Policy & Communications Team, Uber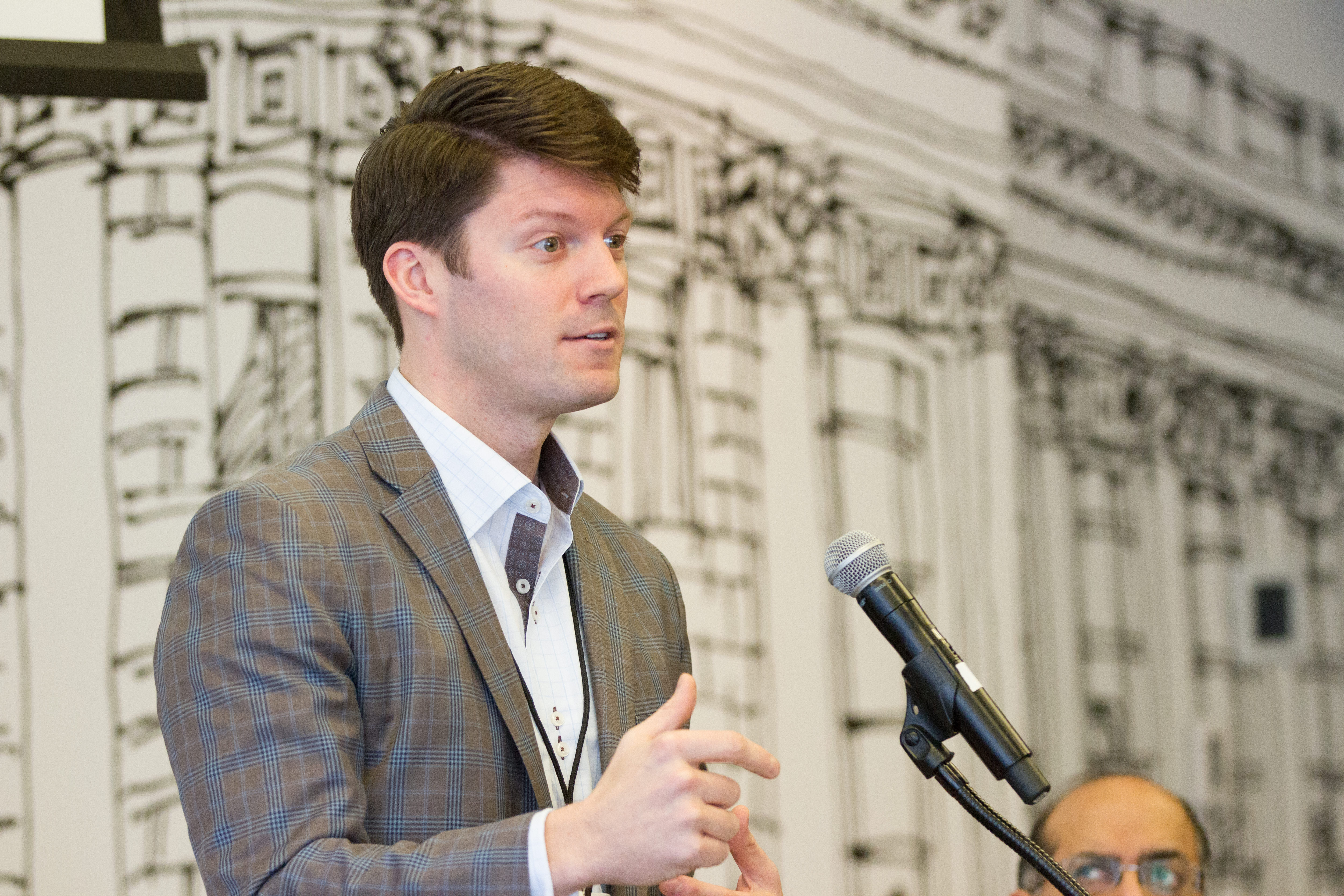 Adam is Uber's global lead on sustainability on the Policy & Communications Team. He's based in San Francisco. Sustainability and cross-disciplinary engagement are running themes throughout his work experience in the nonprofit, government, and for-profit sectors. Prior to joining Uber, he worked for five years helping investors build impact investing portfolios with positions at Goldman Sachs Wealth Management, Imprint Capital (a boutique investment advisory firm acquired by Goldman), and the Global Impact Investing Network (a research and advocacy nonprofit). Before impact investing, he spent seven years engaged in efforts to commercialize zero emission vehicle technologies with positions at the California Fuel Cell Partnership (a public-private partnership), the California Air Resources Board, and UTC Fuel Cells (a United Technologies Company). He holds an MBA from NYU Stern, an MPA from NYU Wagner, and a bachelor's degree in mechanical engineering and materials science from UC Davis. Adam is proud to sit on the board of Veloz, a nonprofit dedicated to accelerating the shift to electric cars through public-private collaboration, public engagement and policy education innovation.
---
Breakout Sessions 1:15 PM – 2:15 PM
Intersection of Transportation Safety and Climate Change
Transportation safety and climate change are two big issues of our time. Eliminating greenhouse gas emissions by 2035 and achieving zero traffic fatalities by 2030 are goals for Montgomery County; many other jurisdictions in our region have similarly ambitious goals. This panel will explore the nexus between these two issues, and how to integrate the conversation and project planning in a way that provides co-benefits for both efforts. (read more)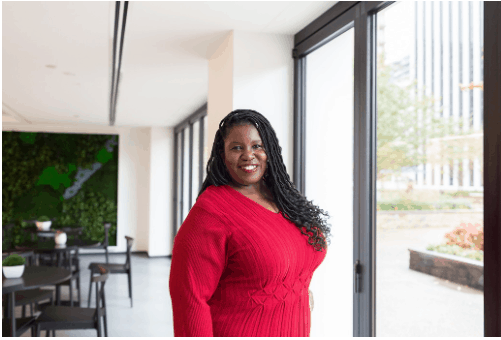 Renée Moore, Transit Specialist, City of Alexandria
Renée Moore has worked in the bike advocacy industry for over 5 years, gaining experience in outreach, Vision Zero, community organizing with the Washington Area Bicyclist Association, and program manager at BikeArlington. She is passionate about introducing underserved communities to Alexandria's resources to get them biking, walking, scooting, and using the water taxi and transit more for recreation and transportation. In addition to being the Transit Specialist at the City of Alexandria, she was recently selected by Amsterdam based organization BYCS (pronounced bikes) to be the Bike Mayor for DC region. She is also involved in working with blind bicyclists, deaf bicyclists, bicyclists over 50 and African Americans who want to bike. Outside of the office, Renée enjoys cooking, swimming, and learning American Sign Language. Say hi on Twitter @girlonbluebike
Adriana Hochberg, Assistant Chief Administrative Officer & Climate Change Coordinator, Montgomery County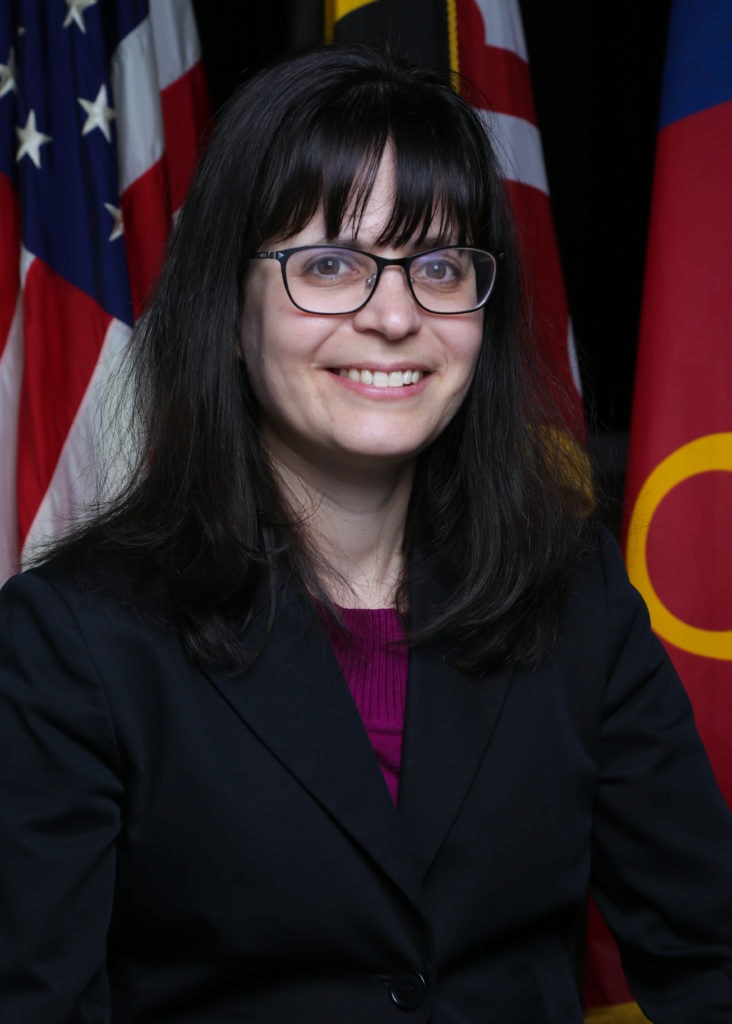 Adriana Hochberg serves as an Assistant Chief Administrative Officer for Montgomery County, Maryland. She coordinates Montgomery County's efforts to combat climate change and provides oversight for the Vision Zero initiative.Ms. Hochberg previously spent eleven years with the Government of the District of Columbia, serving in the Office of the City Administrator and as Chief of Staff in the Department of Energy and Environment. Ms. Hochberg has also served as Presidential Management Fellow at the US Environmental Protection Agency and as Coordinator for International Relations at the Konan Town Hall in Japan. Ms. Hochberg is passionate about creating sustainable, equitable, and walkable communities. She is a graduate of the Walking College Fellowship from America Walks and developed and implemented an action plan to make her community safer for pedestrians. Ms. Hochberg earned a master's in Public Policy from Harvard University and a bachelor's from Williams College.

Lauren Pepe, Montgomery County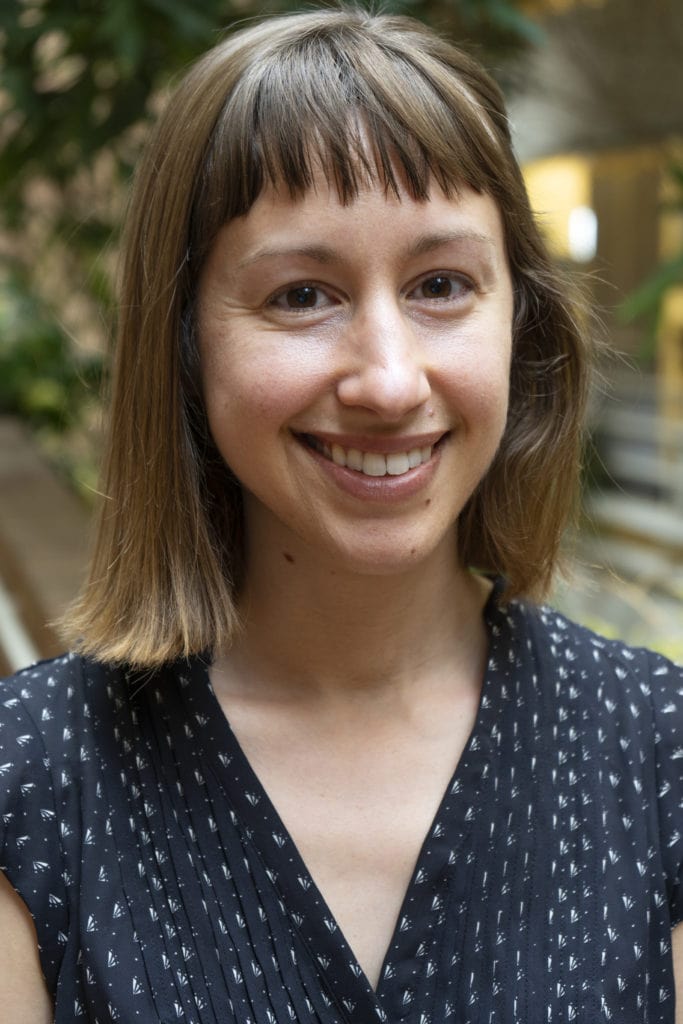 An advocate for sustainable and equitable places, Lauren helps plan and develop policy for communities where residents can live easily without automobiles, breathe cleaner air, and experience a thriving natural environment. Lauren is currently a planner for Montgomery County Planning's Function Planning and Policy Division, working primarily on pedestrian and bicycle projects. In 2019, she served as a member of the Transportation Technical Work Group for Montgomery County's ongoing Climate Action Plan. She holds a Masters in Community Planning from the University of Maryland.
Julie Pike, PE, Civil Engineer, Infrastructure Project Management Division,District Department of Transportation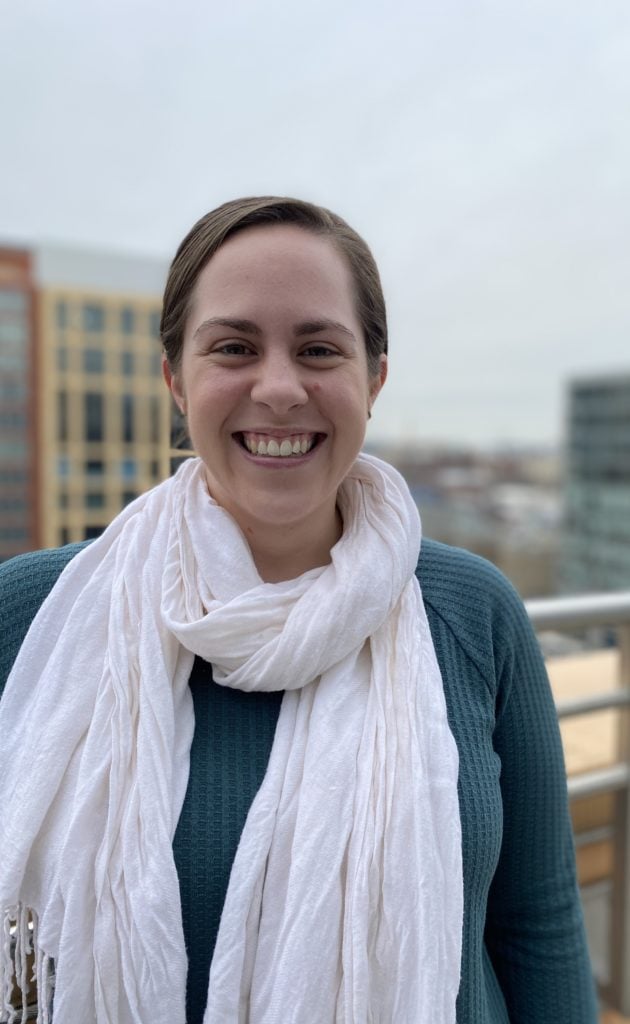 Julie is a licensed professional engineer in Virginia and the District of Columbia. She graduated from Brigham Young University with bachelor's and master's degrees in Civil Engineering with an emphasis in Water Resources. She currently leads the DDOT Green Infrastructure team and has been with DDOT for four years working to install and manage green infrastructure in the public right of way. She's a water engineer who has worked exclusively in transportation so her favorite projects involve bridges over rivers. She loves to travel and has visited 49 out of 50 states, most of them by car with her last solo trip hitting 16 states in 3 days.
Sandra L. Brecher, Chief, Commuter Services Section, Office of Transportation Policy, Department of Transportation, Montgomery County, Maryland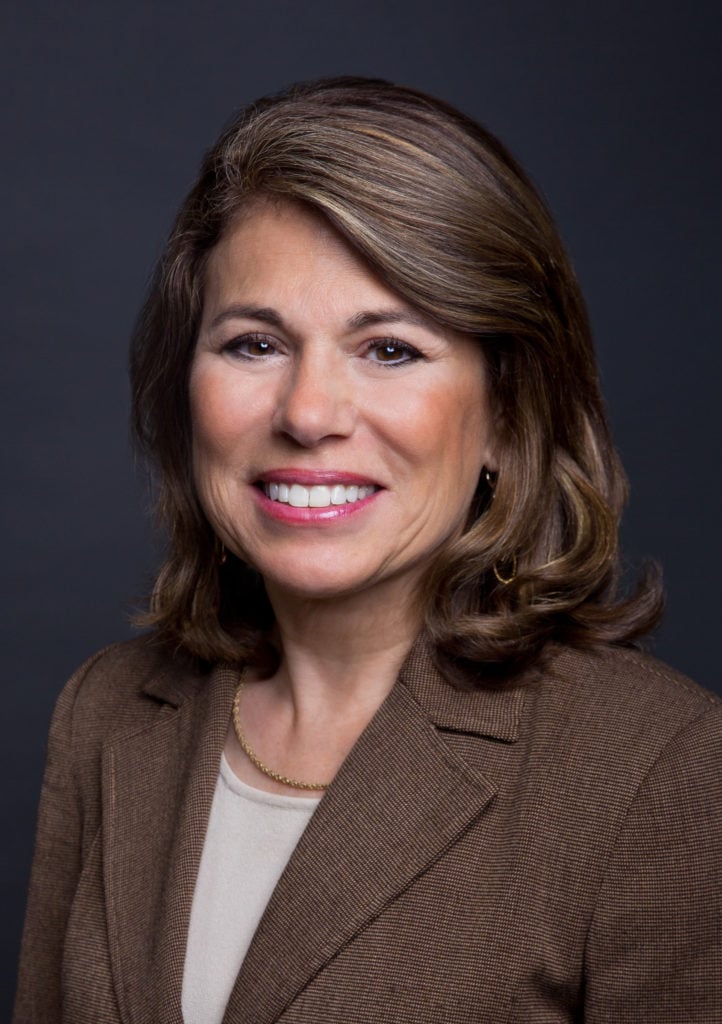 Sandra Brecher is Chief of the Commuter Services Section in the Montgomery County, Maryland, Department of Transportation. In that role she leads efforts to plan and promote use of alternatives to single occupant vehicle travel, to reduce traffic congestion, improve the environment, promote sustainable urban development and help address climate change. The office works with County employers, developers, property managers and the broader community to incorporate Transportation Demand Management strategies into policies and projects; operates five Transportation Management Districts located in urban activity centers of the County; and operates two commuter stores, one bricks & mortar, one mobile. Ms. Brecher received her undergraduate degree from Ohio University and graduate education in urban planning at Cornell University. Prior to joining Montgomery County, Ms. Brecher worked as an urban planning consultant, completing a variety of local and national assignments in transportation and land use policy, development planning, and community facilitation for public and private sector clients.
Eva Hunnius Ohlin, Senior Advisor for Energy and Environment, Department for Trade and Economic Affairs, Embassy of Sweden, Washington, D.C.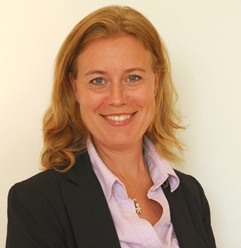 Eva Hunnius Ohlin has worked in the Trade and Economic Affairs section at the Embassy of Sweden in Washington DC since 2011. In her role as advisor for energy and environment, she reports on US energy, climate and environment policy as well as transportation policy and promotes Swedish environmental technologies. Prior to this position, she worked as an analyst at the Swedish Agency for Growth Policy Analysis, where she focused on entrepreneurship and innovation systems. Prior to joining the agency, she managed the local Swedish-American Chamber of Commerce in Washington, DC. Ms. Hunnius Ohlin has a Master of Science in Business Administration from the School of Business, Economics and Law in Gothenburg, Sweden. Prior to these studies she worked as a physical therapist in Sweden after graduating from Uppsala University in 1997. She has lived in the U.S since 2002. Ms. Hunnius Ohlin is married with two children.
The lessons from the 3rd Global Ministerial Conference on Road Safety: from global to local
The purpose of this panel is to highlight key points from the Third Global Ministerial Conference on Road Safety hosted by the Government of Sweden in Stockholm in February. Objectives include (a) learn about the lessons from the implementation of the Decade of Action in the Americas; (b) review key points from the Ministerial on the global road safety agenda 2030 and the role of the Vision Zero; (c) introduce the Vision Zero Challenge in Latin America; and (d) discuss the implications of the Ministerial outcomes for Vision Zero DC.(read more)
Dr. Nino Paichadze, Assistant Research Professor, Milken Institute School of Public Health, the George Washington University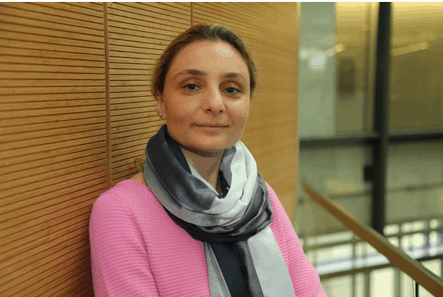 Nino Paichadze, MD MPH Dr. Paichadze is Assistant Research Professor in the Department of Global Health at the Milken Institute School of Public Health, the George Washington University. Her research focuses on injury prevention, monitoring and evaluation of road safety interventions and research capacity development in low- and middle-income countries. She is interested in defining the burden of injuries and non-communicable diseases and improving data systems using digital health approaches. Dr. Paichadze holds a Master of Public Health degree from the Johns Hopkins Bloomberg School of Public Health, where she also completed her postdoctoral fellowship and a medical degree from Tbilisi State University, Georgia.
Dr. Eugenia Rodriguez, Regional Adviser for Road Safety, Pan American Health Organization, Washington, DC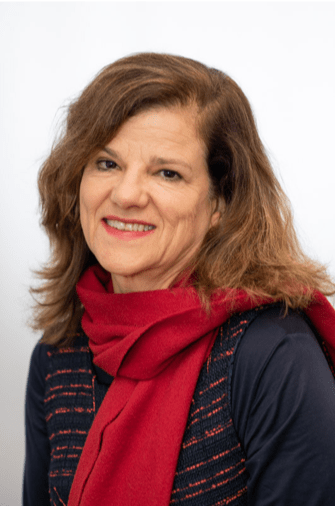 Eugenia Rodrigues, MD, MPH, PhD. Dr. Rodrigues is Regional Advisor for Road Safety, Risk Assessment Unit, Sustainable Development and Environmental Health Area at the Pan American Health Organization (PAHO), in Washington, DC. As a medical doctor with a Doctoral and a Master's degrees in Preventive Medicine from the São Paulo University, Brazil, she worked as an Epidemiologist in the surveillance of infectious diseases at a local level for many years. She was the National Coordinator of Injury Surveillance at Brazil's Ministry of Health. Currently, as Regional Advisor at PAHO she leads technical cooperation with Member States in the design, implementation and evaluation of public policies for the promotion of road safety and prevention and control of injuries due to traffic crashes; support to Member States to develop and implement studies related to the identification and determination of the causes and risk factors for road traffic crashes; and compiling, analyzing, evaluating and disseminating information on the magnitude of the injuries caused by traffic crashes.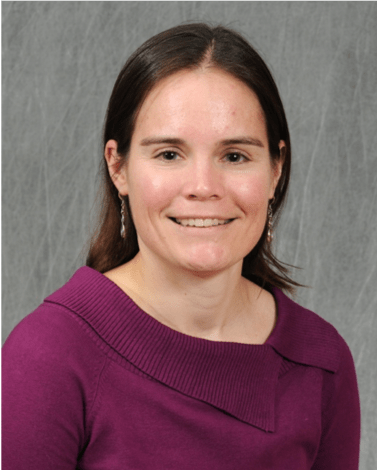 Katherine Douglass, MD MPH Dr. Douglass, is an Associate Professor of Emergency Medicine and Global Health at the George Washington University. She completed her International Emergency Medicine fellowship and M.P.H. degree at GW in 2007, and has been on faculty since that time. Dr. Douglass completed residency training at Drexel University College of Medicine in Emergency Medicine after medical school at Georgetown University. She currently works as the International Emergency Medicine Fellowship Director at GW. Dr. Douglass is specifically interested in international emergency medical systems development with a focus on sustainability, education, and cost effectiveness. She also focuses on the global impact of trauma and injuries, and implications for emergency medical systems development. She has worked extensively with international medical programs and policy initiatives, including projects in India, Peru, Ethiopia, El Salvador, and Turkey.
Claudia Adriazola-Steil, Deputy Director, Urban Mobility And Director, Health & Road Safety, WRI Ross Center For Sustainable Cities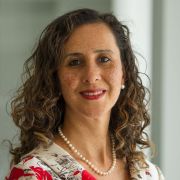 Claudia is the Urban Mobility Deputy Director and the Health & Road Safety Program Director at the World Resources Institute. She works on the global strategy for addressing the public health impact that comes from urban transportation and urban development. She focuses in particular on ways to improve traffic safety, air quality, physical activity, and quality of life through sustainable mobility and urban design in cities. Claudia has held different managerial positions in the Peruvian public sector among them General Director of Land Transportation in the Ministry of Transport in Peru. She has served in the Steering Committee in charge of organizing the Third Global Ministerial Meeting in Road Safety in Sweden 2020. Claudia has been recognized as a Remarkable Women in Transport 2019 by GIZ. Claudia is a lawyer, trained in Germany in Transport Management and in 2008 graduated with an Executive Master of Public Administration and a Master of Arts in International Relations from the Maxwell School of Public Administration at Syracuse University, New York, in the United States.
Breaking Down Disciplinary Silos
Vision Zero is about integrating transportation safety into the ethos of an organization. This requires engaging departments in transportation-related planning and policy that may have never traditionally been involved with transportation issues. Thus, creating a solid foundation for Vision Zero requires change that stems deep into organizational structure and coordination. This session will dive into how the region's jurisdictions have facilitated interdepartmental engagement under their respective Vision Zero programs to effectively break-down silos. (read more)
Christine Sherman Baker, AICP Principal Planner and Vision Zero Program Manager, Arlington County Department of Environmental Services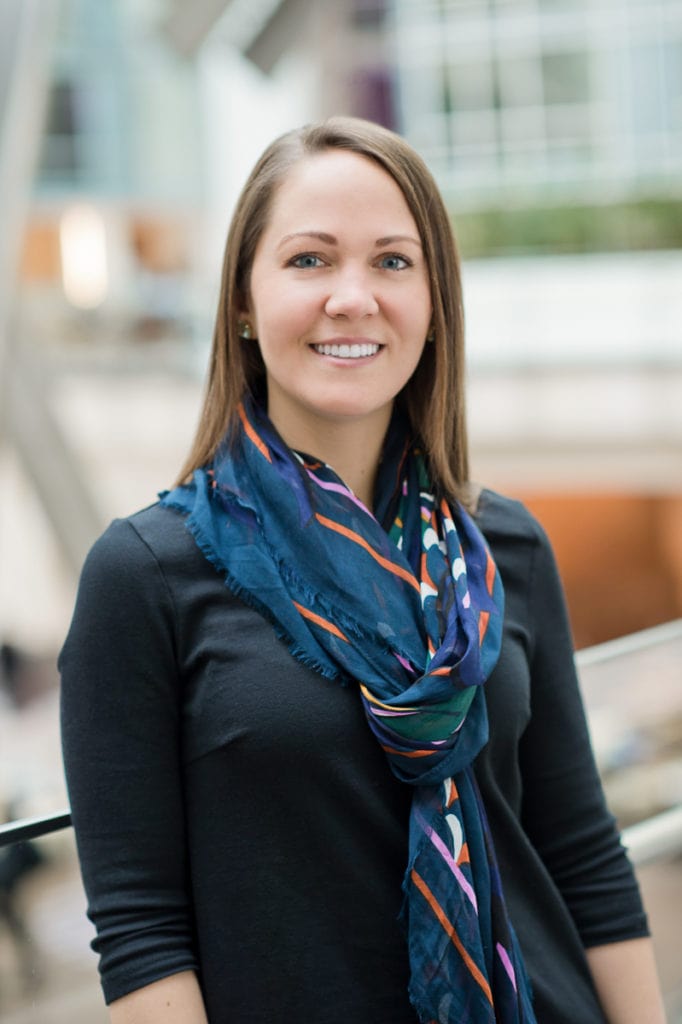 Christine Sherman Baker, AICP, is a Principal Planner at Arlington County and manager of the County's recently-initiated Vision Zero program. Christine's work at Arlington focuses on leading transportation analysis, safety, and design projects, as well as spearheading development of the County's travel demand forecast model. Christine regards her work bridging gaps between disciplines, departments, and stakeholders as one of her key roles at the County. She has over 13 years of experience in transportation planning and project management having worked as a consultant for Gannett Fleming and then RSG prior to joining Arlington. Christine has a bachelor's degree in Urban and Environmental Planning from the University of Virginia and a master's degree in Transportation Policy Operations and Logistics from George Mason's Schar School of Public Policy.
David Do, Director, Department of For-Hire Vehicles, District of Columbia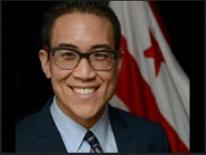 David Do is a seasoned community advocate and a champion for neighborhood engagement. David most recently served as the Director of the DC Mayor's Office on Asian and Pacific Islander Affairs (MOAPIA), a role he held for more than 3 years. Before that, David served in the Executive Office of the Mayor (EOM) of Washington, DC during the administrations of Mayor Adrian M. Fenty and Mayor Vincent C. Gray. He also worked with various community-based organizations to promote capital improvement grants during his previous tenure at the Office of the Deputy Mayor for Planning and Economic Development (DMPED). During his time within EOM and DMPED, David developed a unique understanding of the District of Columbia and its most pressing issues. As Interim Director, David is committed to a thriving for-hire market that supports the Mayor's Vision Zero plan. David earned a Bachelor of Arts in Economics from the University of California, Merced and went on to receive a Master of Community Planning from the University of Maryland, College Park (UMCP). He also became a Certified Public Manager through George Washington University's Regional Executive Development Program.
Brittney Drakeford, Planner, Maryland-National Capital Park and Planning Commission (M-NCPPC), Prince George's County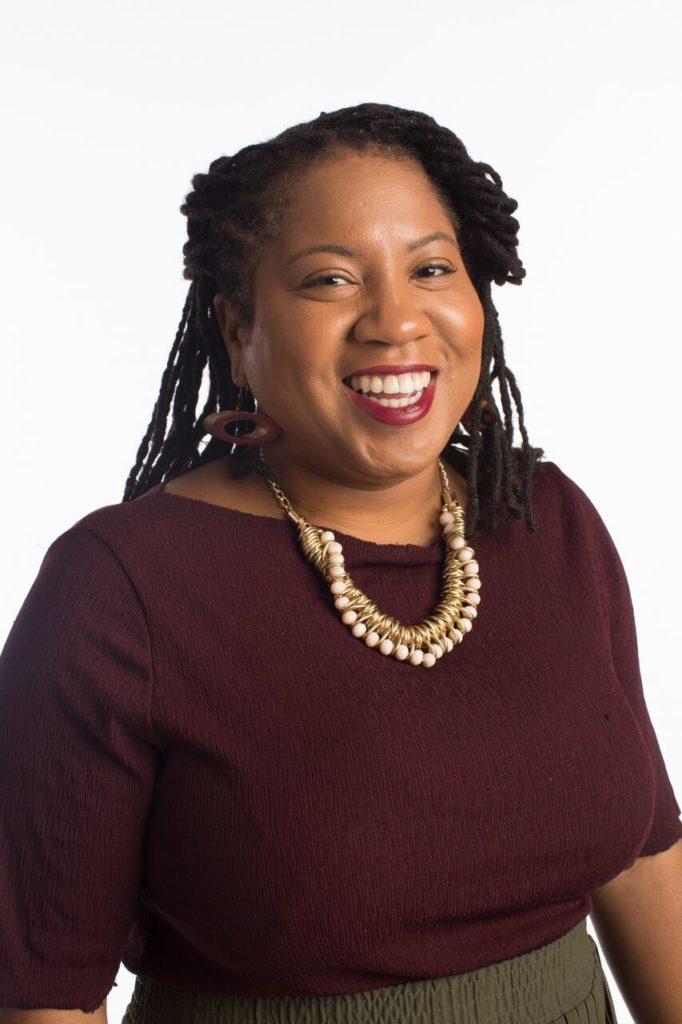 Brittney Drakeford is a believer in FATE – the practice of combining faith, arts, and technology to energize communities to create equitable places for generations today and tomorrow. She is a current PhD student in the Urban and Regional Planning and Design Program at the University of Maryland College Park; an alumna of Wake Forest University (M.S. in Management 2011) and North Carolina Agricultural and Technical State University (B.A. in African American Studies and B.S. in Journalism and Mass Communications 2009).
Her research and practice centers on the legacies of post-reconstruction African American communities; the ways in which the built environment and public infrastructure hold the memories of discrimination; and how the intangible cultural heritage of the marginalized can be leveraged to establish shared leadership and collective action. Drakeford is currently working on an archival content-analysis of flooding occurrences in North Brentwood, Maryland, the first African American incorporated community in Prince George's. Drakeford is a sixth-generation native of Prince George's County, where she currently works for the County's Planning Department as a Senior Planner, working on the Department's effort to comprehensively update the County's land-use regulations to support sustainable development and inclusive resident participation. Drakeford is a 2017 Robert Wood Johnson Foundation Culture of Health Leader; a 2019 cohort member of the William Averette Anderson Fund Fellowship; a Senior Fellow for the Environmental Leadership Program, and a Master Watershed Steward.
Kristin Haldeman, Director of Multimodal Transportation Planning, Arlington Public Schools, Arlington, Virginia
Kristin Haldeman is the Director of Multimodal Transportation Planning with Arlington Public Schools (APS), where she is responsible for strategic transportation planning. Embedded in her office's mission is to grow access and opportunity for students and staff to choose and use more sustainable transportation options. The Safe Routes to School program lives within her department, as does the staff transportation demand management program. Ms. Haldeman has been with APS since November 2017 but has been engaged with APS as a parent advocate on transportation issues since 2012. She lives in Arlington with her family.
Shawn Brennan, MSW, Program Manager, Mobility and Transportation, Aging and Disability Services, Montgomery County, Maryland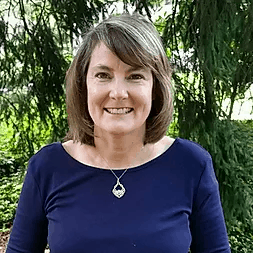 Shawn Brennan, MSW, focuses on mobility and transportation for Montgomery County Department of Health and Human Services, Aging and Disability Services. She works closely with the Montgomery County Commissions on Aging and People with Disabilities to promote, improve, and expand mobility options for older adults and people with disabilities. In addition, she supports public policy and infrastructure approaches that ensure safety for all.
Families for Safe Streets Grounding Exercise & Information Session (read more)
Christy Kwan, Co-Chair and Member, DC Families for Safe Streets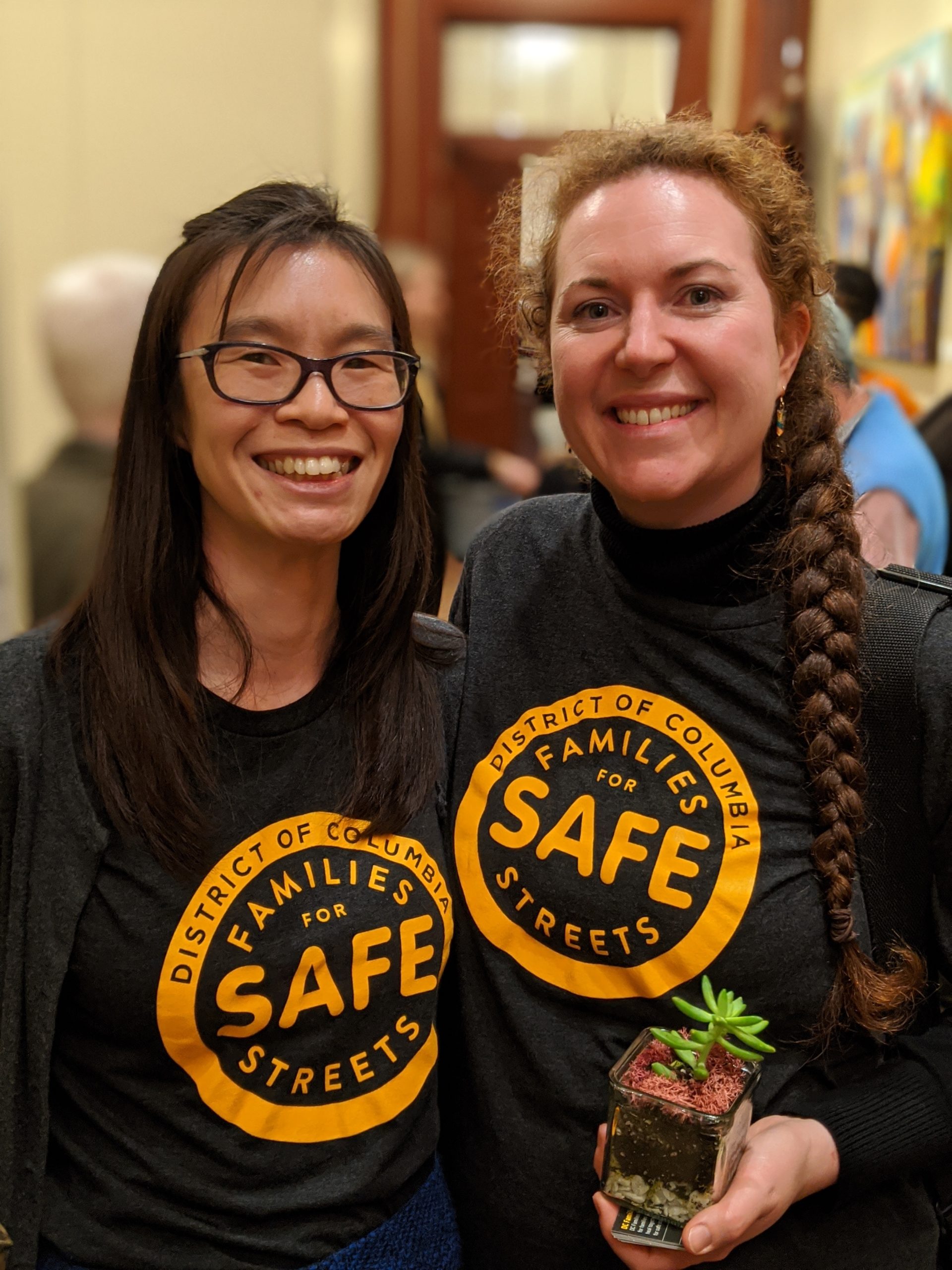 Christy is the co-chair and member of recently formed DC chapter of Families for Safe Streets, which confronts traffic violence in DC through advocacy and peer support. Nearly 20 years ago, Christy lost her cousin Jamie due to a car crash, and today, volunteers to organize families and survivors so that no other families suffer the loss or life altering injuries that have physically, emotionally, and spiritually impacted our communities. She lives in the Near Northeast neighborhood with her family and volunteers on her ANC's transportation committee and, on occasion, plants trees with Casey Trees because it affords her an opportunity to use a shovel and a pickaxe to release her tensions and anger about traffic violence.
Mike Doyle, Founding Member Alexandria for Families Safe Street (AFSS) and Northern Virginia Families Safe Street (NoVA FSS)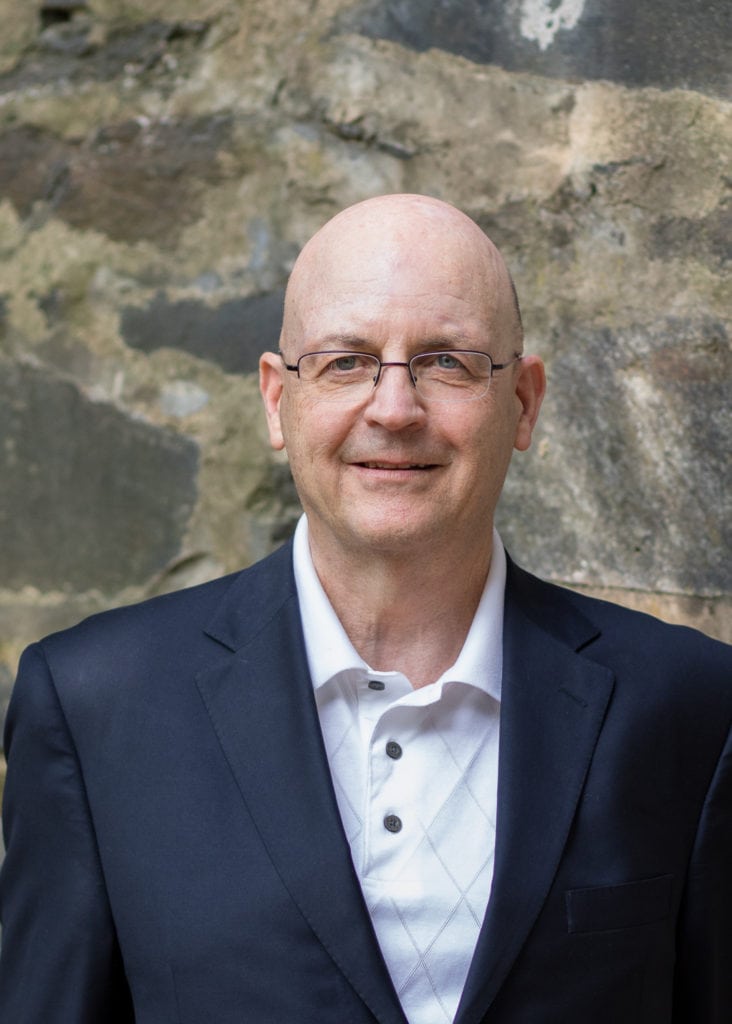 Mike is the Founding member of Alexandria Families For Safe Streets (AFSS) and most recently the Northern Virginia Families for Safe Streets (NoVA FSS), which includes FSS chapters in Arlington and soon to be Fairfax. AFSS is a 501.c3 not-for-profit that he, along with four other volunteers, started in August of 2017. AFSS / NoVA FSS is a grassroots organization dedicated to building an awareness of, and support for, safe streets in Alexandria and Northern Virginia, where all people can walk, cycle, and drive safely. Today, AFSS has a core membership of about 300 citizens and a mailing list of over 900 residents in the Alexandria area. We seek to eliminate traffic-related fatalities and injuries on our streets and will be a voice for and tell the stories of those people whose lives have been harmed and impacted by a traffic crash. With those stories and the data behind them, we will empower our leaders to invest in our safety.
Michelle Brydges, Board Member, Arlington Families for Safe Streets (Arl FSS)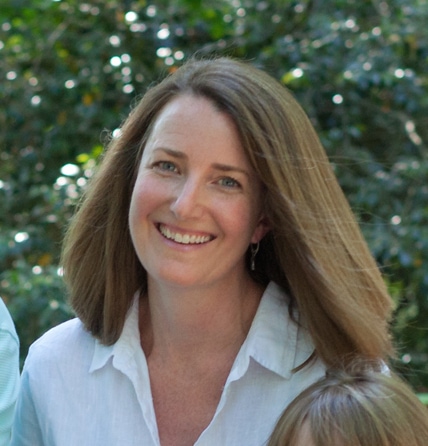 Michelle is a board member of the recently formed Arlington chapter of Northern Virginia Families for Safe Streets (NoVa FSS), dedicated to safe streets where all can walk, cycle, and drive safely. The Arlington chapter was established in the fall of 2019, and is now working to build awareness and support Arlington residents through outreach and education. Michelle has lived in Arlington since 1995, greatly values the walkability of the community, and is frequently found strolling the Clarendon area with her family. She is part of the Sustainable Urban Planning master's program at George Washington University, is passionate about urban greening, parks and public spaces, and joined Arl FSS to work together toward streets that safely serve Arlington residents and visitors of all ages.
Digital Engagement Strategies in the Age of COVID-19
Hosted by Spin
Join a conversation led by Shannon Dulaney, Spin's Community Partnerships Manager, about how we can use digital platforms to deliver safety education and training in new and innovative ways. We'll kick off the session with a look at Spin's new safety education campaign, which launched in July 2020. Then we'll open it up to discuss how cities, companies, and non-profit organizations can work together to ensure safety messages are reaching their target audiences. (read more)
Shannon Dulaney, Community Partnerships Manager, Spin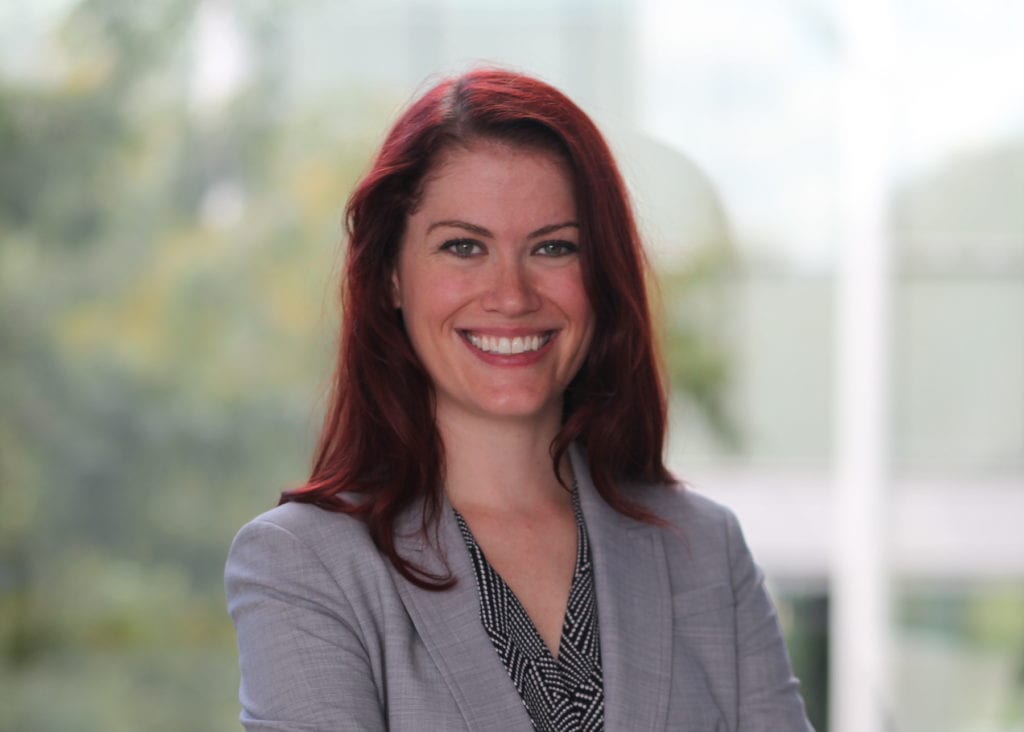 Originally from Los Angeles, Shannon has lived and worked on the East Coast since 2010, spending five years as a lobbyist for Honda in Washington, D.C. before moving to New Haven to earn her MBA and Master of Environmental Management at Yale. Now based in Brooklyn as Spin's Community Partnerships Manager, she works with a diverse range of stakeholders to make our cities more livable, sustainable, and accessible. Most recently, she has led implementation of the company's Everyday Heroes program and launched the Spin Safe Digital campaign.
---
Breakout Sessions 2:30 – 3:30 PM
Vision Zero Regional Coordinators Group
This session would feature Vision Zero Coordinators from DC, Montgomery County, Prince George's County, Alexandria, Arlington, and potentially State representatives to discuss current efforts for regional collaboration on Vision Zero efforts and allow for an open dialog with the audience about what needs to be prioritized for the region to really move Vision Zero forward. (read more)
Alex Baca, Greater Greater Washington, Housing Program Organizer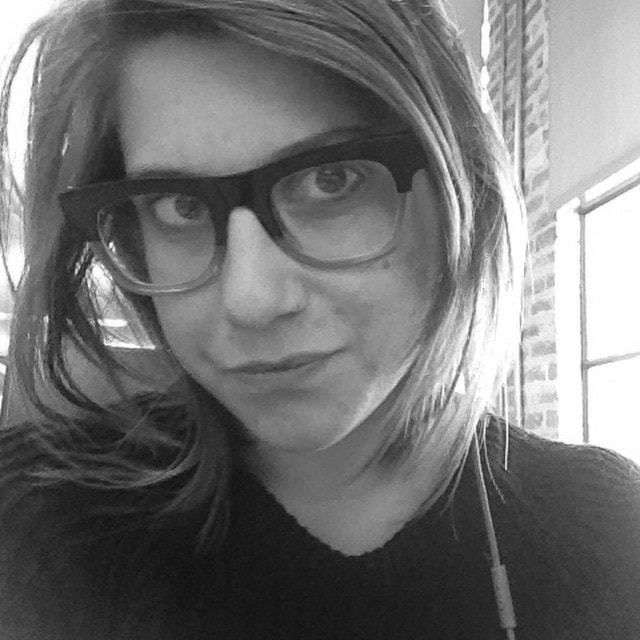 Alex Baca is the Housing Program Organizer at GGWash. Previously the engagement director of the Coalition for Smarter Growth and the general manager of Cuyahoga County's bikesharing system, she has also worked in journalism, bike advocacy, architecture, construction, and transportation in DC, San Francisco, and Cleveland. She has written about all of the above for CityLab, Slate, Vox, Washington City Paper, and other publications.
Wade Holland, Vision Zero Coordinator, Montgomery County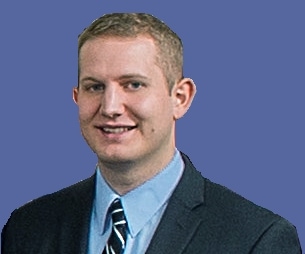 Wade Holland is the Vision Zero Coordinator for Montgomery County. He works with stakeholders across County Government and the public to make Vision Zero a reality in the county. Prior to becoming the Coordinator in January 2020, Wade was a Performance and Data Analyst with the Montgomery County Office of the County Executive for 6 years. Wade holds a Masters of Public Policy degree from American University in Washington, DC and a Bachelors of Arts degree from Luther College in Decorah, Iowa.
Emily Dalphy, Transportation Engineer,Vision Zero Division, Office of the Director, District Department of Transportation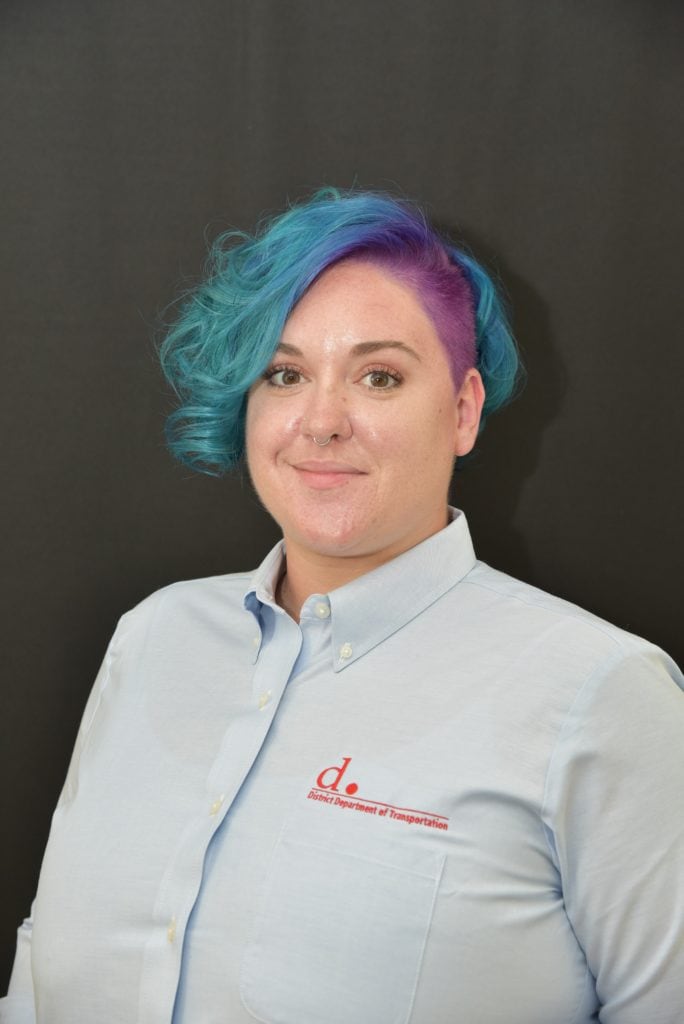 Emily Dalphy is a Transportation Engineer at the District Department of Transportation, working on the City's Vision Zero Initiative within the Office of the Director. In this role, Emily works across various agencies and departments to improve safety for all roadway users in the District of Columbia. Her main roles include implementing and tracking various safety improvements across the District, coordinating with project teams and program leads within DDOT to ensure that safety is the top priority, and community outreach and external communication related to Vision Zero. Previous to DDOT, Emily worked at a private consulting firm in DC, and she received her Bachelor of Science in Civil Engineering from Purdue University.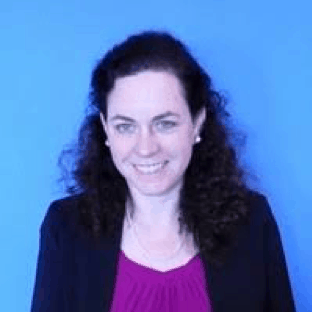 Andrea Lasker is the program coordinator for Vision Zero Prince George's County and Special Assistant for Policy and Program Development in the Office of the Director for the Prince Georges County Department of Public Works & Transportation. Prior to joining DPW&T, Andrea worked at the New York City Department of Health & Mental Hygiene promoting environmental health messages and regulatory-enforcement programs. Andrea's background is in assessing how neighborhood conditions interact to impact a community. She holds a Bachelor's degree in English and a Master's in Environmental Policy from the University of Wisconsin-Madison.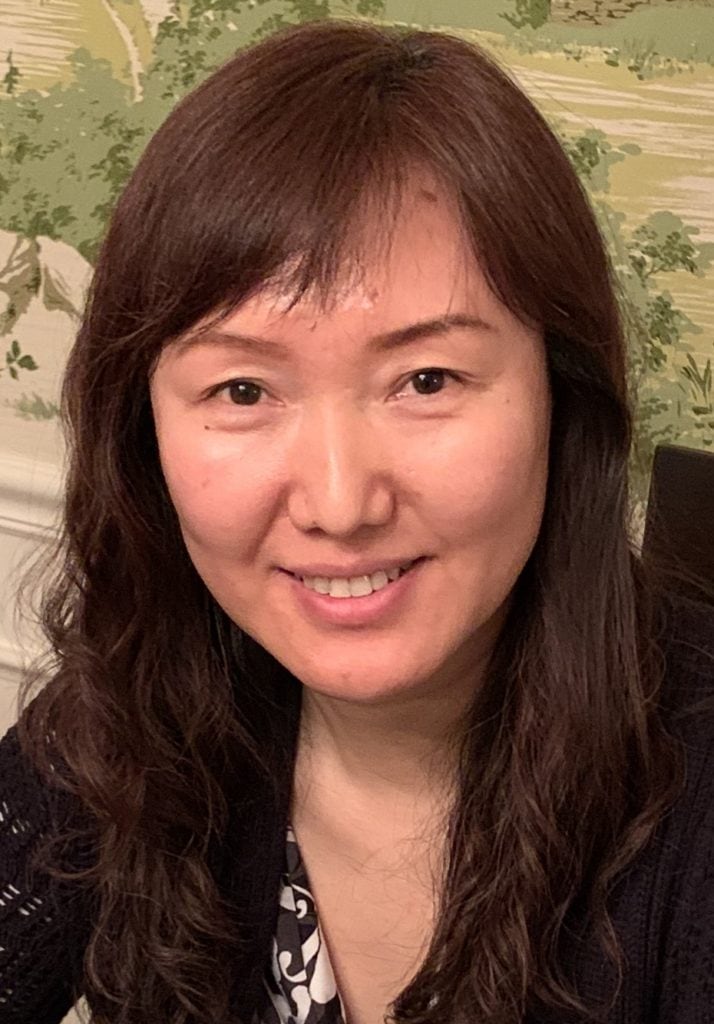 Dr. Hui Wang, P.E. is Arlington County's Transportation Engineering & Operations Bureau Chief. She has been a proud member of the transportation profession for 28 years., and her career has taken her across continents and focus areas. She has worked on projects spanning highway engineering, traffic engineering, safety research & development, and program management. Dr. Wang has witnessed the evolution of this industry from being focused on moving cars to emphasizing the movement of people; from getting there quickly to getting there safely. Today, she is leading Arlington County's Vision Zero program, implementing a vision for a safe travel environment for all transportation modes.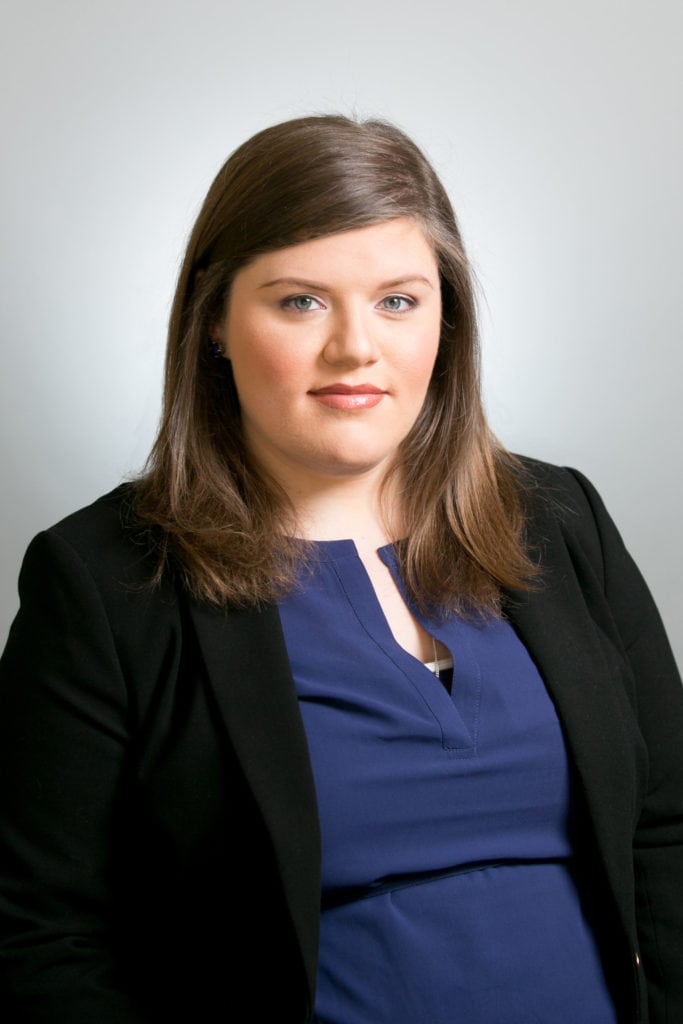 Christine E. Mayeur, AICP, is a Principal Planner and Complete Streets Program Manager with the City of Alexandria. In her role, she manages and coordinates efforts to improve traffic safety as well as multimodal accessibility and mobility through the Complete Streets program, Vision Zero, Pedestrian and Bicycle Master Plan, and capital projects, as well as infrastructure efforts for Safe Routes to Schools and Trails Planning. Before joining Alexandria, she worked in the private sector as an urban planning consultant developing plans, designs, and designing and conducting outreach on a variety of transportation, land use, and environmental topics. She has also previously worked with non-profit, neighborhood groups in upstate New York on land use, neighborhood connectivity, and food systems issues. Fun fact: When Ms. Mayeur isn't caring for her two young children and pets, she is passionate about sharing art, gardening tips, food, and other creativity with everyone.
Design Workshop: Pair Tools with Common Safety Challenges
This interactive session will allow participants to put on their engineering hat and craft design solutions to common safety challenges. Working in groups, teams will develop solutions to common challenges, with support of Facilitators from the Active Transportation community. Teams will report out their problem statement and recommendations, answer questions and take "public" comments.(read more)
Cipriana Eckford, P.E., PTOE, Project Manager, RK&K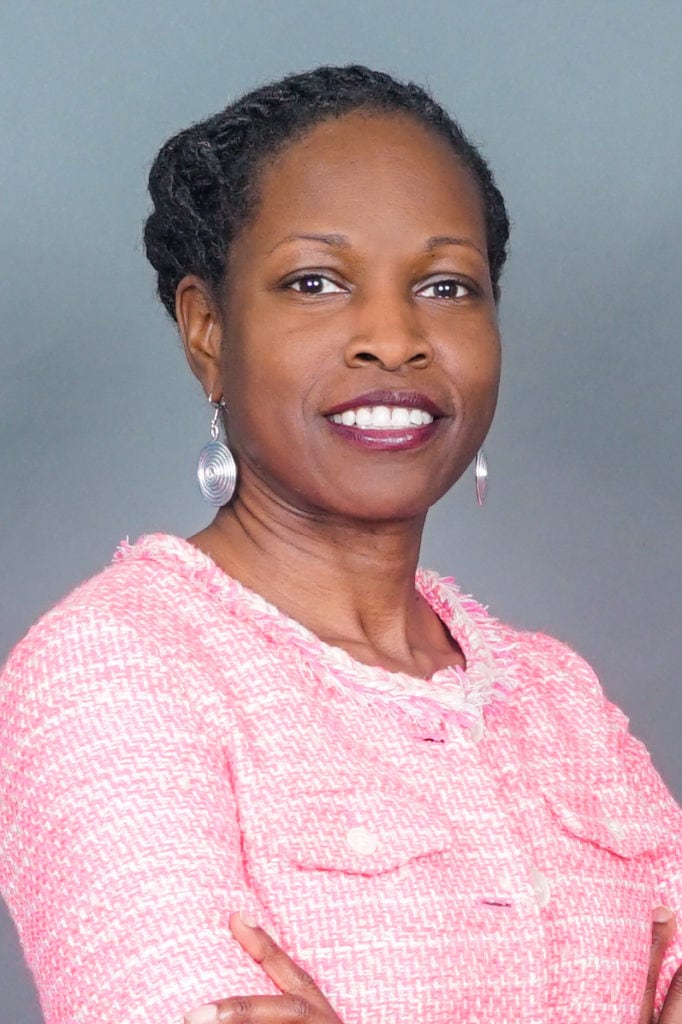 Cipriana has more than 17 years of experience in the various facets of traffic engineering and safety through her time in public sector service and consultancy. With 11 years of that service taking place with Prince George's County, she has a strong knowledge of jurisdiction and municipality cultures, operations and processes and maintains a deep desire to see communities receive quality and equitable treatment, projects and funding. Cipriana spent seven years managing all traffic engineering reviews for developer/agency permit submittals in Prince George's County. Her experience includes signing and pavement marking, traffic control, traffic signals, street lighting, traffic impact studies, pedestrian and bicycle facilities, traffic analysis and studies, utilities, land development processes and technical plan review. Cipriana also has experience working on Vision Zero implementation and Safe Routes to School efforts as a part of RK&K's ongoing work with Montgomery County DOT.
Nathan George, AICP, Bicycle and Pedestrian Practice Lead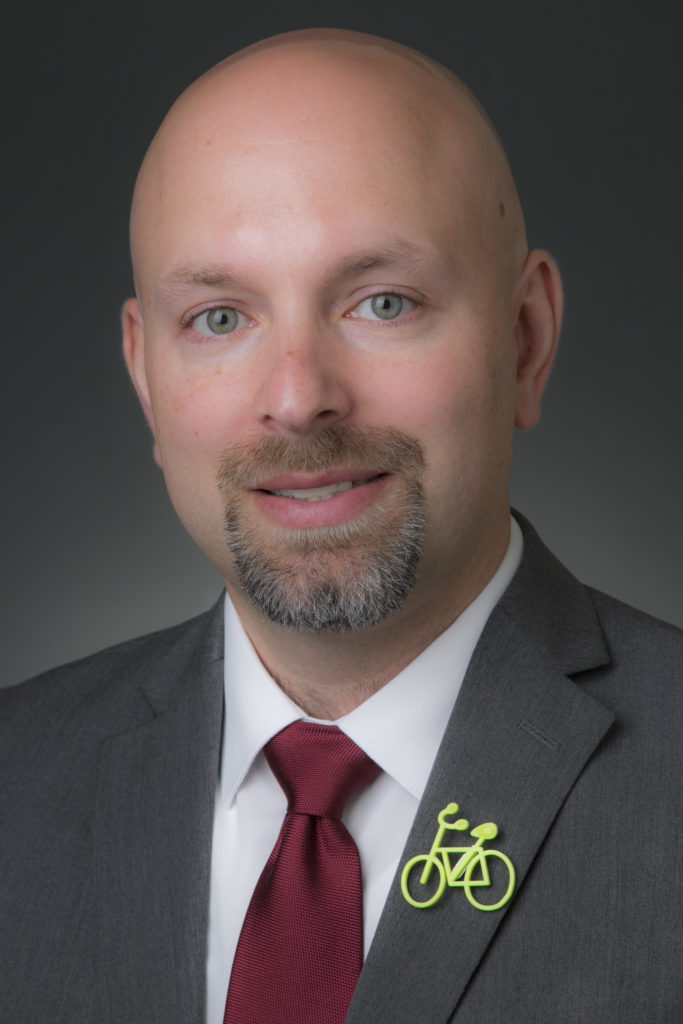 Nathan is an enthusiastic planner focused on delivering safe and enjoyable transportation opportunities. His work includes planning and design of low-stress bicycle facilities and ADA compliant pedestrian routes in urban, suburban and rural environments. A specialist in intersection design, Nathan emphasizes multi-modal safety in design where the greatest challenges for vulnerable road users occur, leveraging both emerging approaches to safety and proven design techniques. His dedication to transportation safety extends beyond professional practice, as a member of the TRB Committee on Transportation Safety Management Systems (ANB 10) and representative of the Association of Pedestrian and Bicycle Professionals (APBP) to the Road to Zero Coalition, a national safety program overseen by USDOT, NHTSA, FHWA, the Federal Motor Carrier Safety Administration, and the National Safety Council to eliminate domestic roadway fatalities by 2050.
Nicole Waldheim, Transportation Safety Planning Team Lead, Burgess & Niple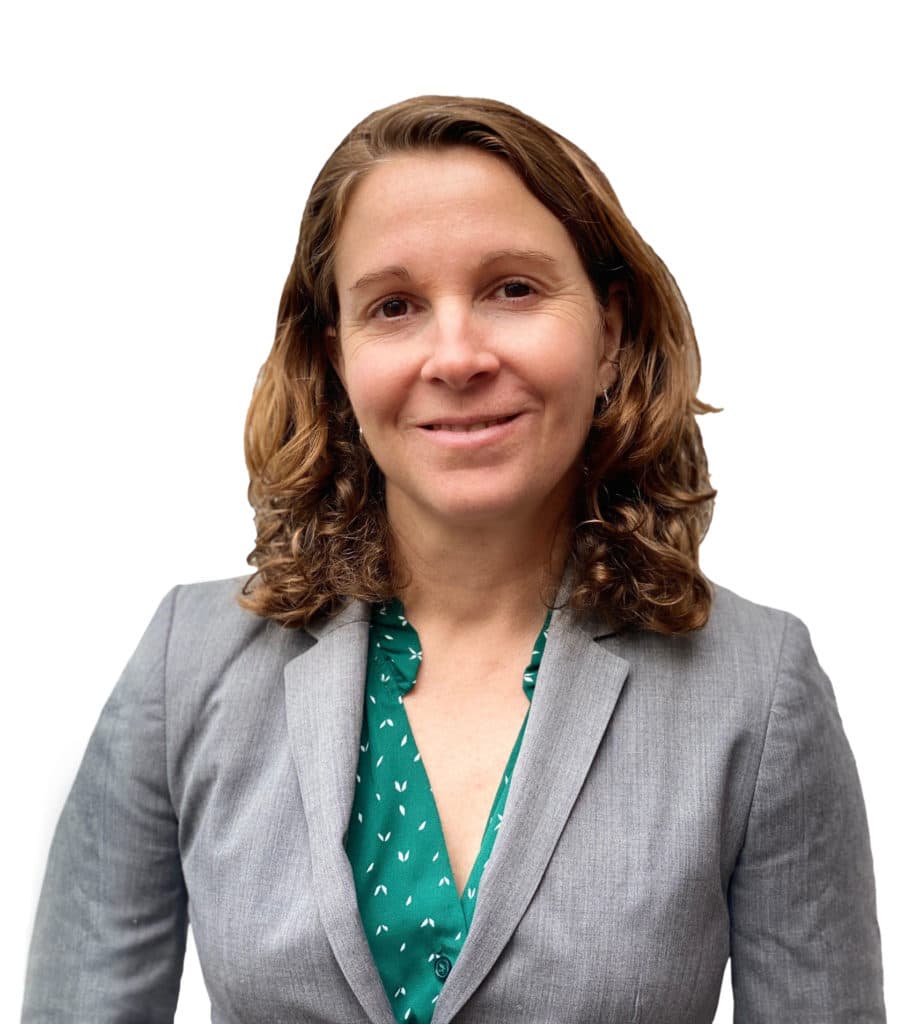 Nicole Waldheim, Transportation Safety Planning Team Lead, Burgess & Niple Nicole has 18 years of experience in transportation planning, with the past eight focused on safety. Nicole recently joined B&N as the transportation safety planning team lead. Prior to this role, she was with Cambridge Systematics for 10 years. While there, she worked on over 20 regional and local safety plans and was the Project Manager for five recent efforts, including the Metropolitan Washington Council of Governments Safety Study. She also spent seven years at the Association of Metropolitan Organizations (AMPO), collaborating with MPOs on national transportation planning and safety policy. She also served as the Acting Administrator for the Jacksonville Urban Area MPO (JUMPO) and led the agency through a corridor plan focused on safety, long-range transportation plan update, and led the Technical and Policy Committees. In addition to working with clients to develop safety plans, Nicole has tremendous national safety planning expertise. She developed and teaches a full day workshop for FHWA to assist DOTs and MPOs identify the tools, techniques, strategies, and policies to help prioritize safety projects in their planning documents and project development. Nicole is also a member of TRB Committee on Transportation Safety Management Systems (ANB 10).
Eric Tang, PE, RSP1, Senior Highway Safety Engineer, VHB Metro DC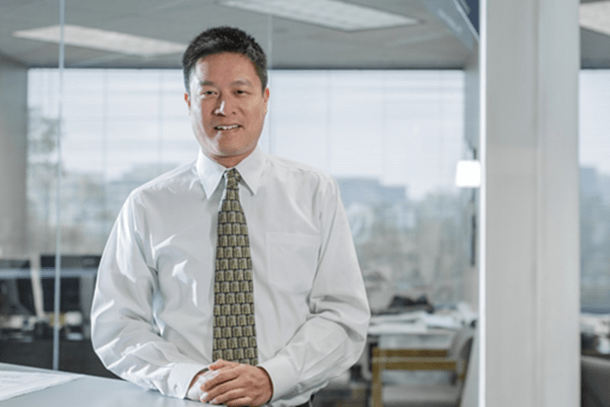 Eric is a transportation policy, planning, safety, and engineering specialist with more than 16 years of experience working with federal, State, regional, and local transportation agencies across the United States. He is experienced with the development of transportation safety plans such as Vision Zero. He has worked with numerous stakeholder groups to develop safety plans that incorporate interdisciplinary perspectives and address equity issues for both motorized and non-motorized users of the roadway network. As a board member of the Association of Transportation Safety Information Professionals, he also promotes the use of data-driven approaches to inform safety decision making. He is also involved with the Institute of Transportation Engineers (ITE) through its Washington, D.C. Section and its Vision Zero Standing Committee.
Dangerous by Design: State and federal barriers to Vision Zero
Traffic deaths among people walking, biking, and rolling continue to rise nationwide, even as traffic fatalities overall stagnate or decline. In the Dangerous by Design 2020 interim report, Smart Growth America explored one factor contributing to this crisis: insufficient action at the state and federal level. Through the Highway Safety Improvement Program (HSIP), states – as well as the District of Columbia – set "safety" performance targets in exchange for federal funding; however, eighteen states set targets that actually increase the number of people killed or seriously injured while walking, biking, and rolling. Among states that established targets to improve safety, the vast majority failed to meet these goals, including Washington DC, Maryland, and Virginia.
This session takes a closer look at recent trends in fatalities and serious injuries among people walking, biking, and rolling nationwide and here in Washington DC, Maryland, and Virginia, with a focus on disparities by mode, age, race, and ethnicity. It also examines major barriers to Vision Zero at the state, district, and federal level. (read more)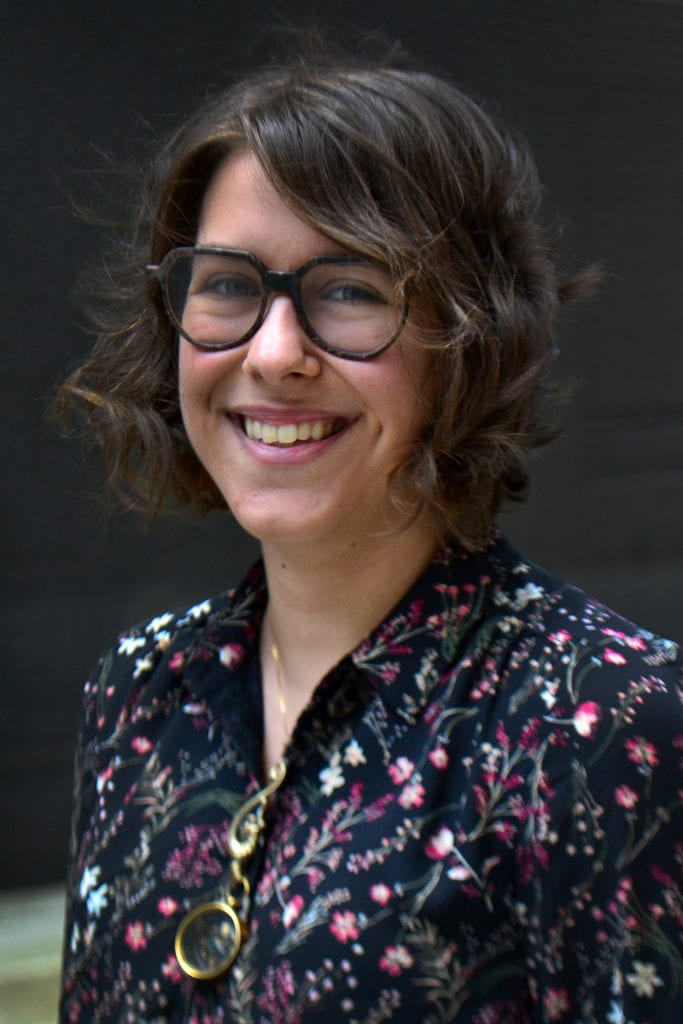 Cole Zaccaro is the Program Manager for the National Complete Streets Coalition. They are the lead author and researcher of recent editions of Dangerous by Design. They also coordinate many of the Coalition's technical assistance programs, including the Safe Streets Academy. Prior to joining Smart Growth America, they conducted research on health-related behaviors in New York City and Brazil. They hold a Master of Science in City Design & Social Science from the London School of Economics & Political Science and a Bachelor of Science in International Health from Georgetown University.
Confronting Power and Privilege for Inclusive and Equitable Trails
Not all trails and parks are created equally. Low-income and racialized minority populations are often excluded (intentionally or not) from fully and fairly participating as stakeholders in key decisions regarding local and regional trails and parks. This creates a multitude of preventable barriers to equitable and inclusive park and trail use among BIPOC communities. The session will first focus on the national picture and will then focus in on how this is being navigated locally. (read more)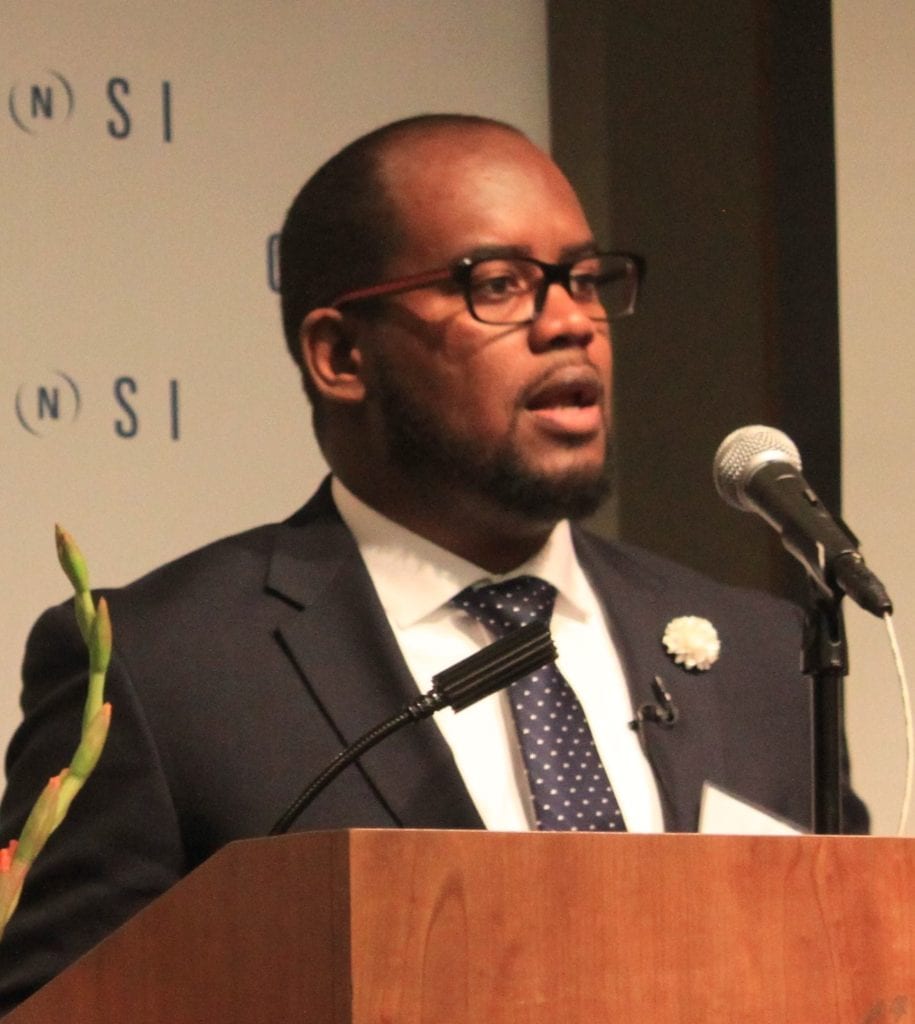 Charles T. Brown, MPA, Senior Researcher, Alan M. Voorhees Transportation Center (VTC), Adjunct Professor at the Edward J. Bloustein School of Planning and Public Policy, Rutgers University
In this presentation, Charles will give an overview on the concept of equity, highlight the importance of recognizing other social identities (e.g., age, ability, gender), and share an equity and justice framework to help mitigate and eradicate barriers to parks and trails for all residents, but particularly marginalized communities and populations. Charles T. Brown, MPA is a nationally known urban planning, policy, research, and multimedia firm working at the intersection of transportation, health, and equity.
Jordan Exantus, AICP, LEED AP Planner Coordinator at The Maryland-National Capital Park and Planning Commission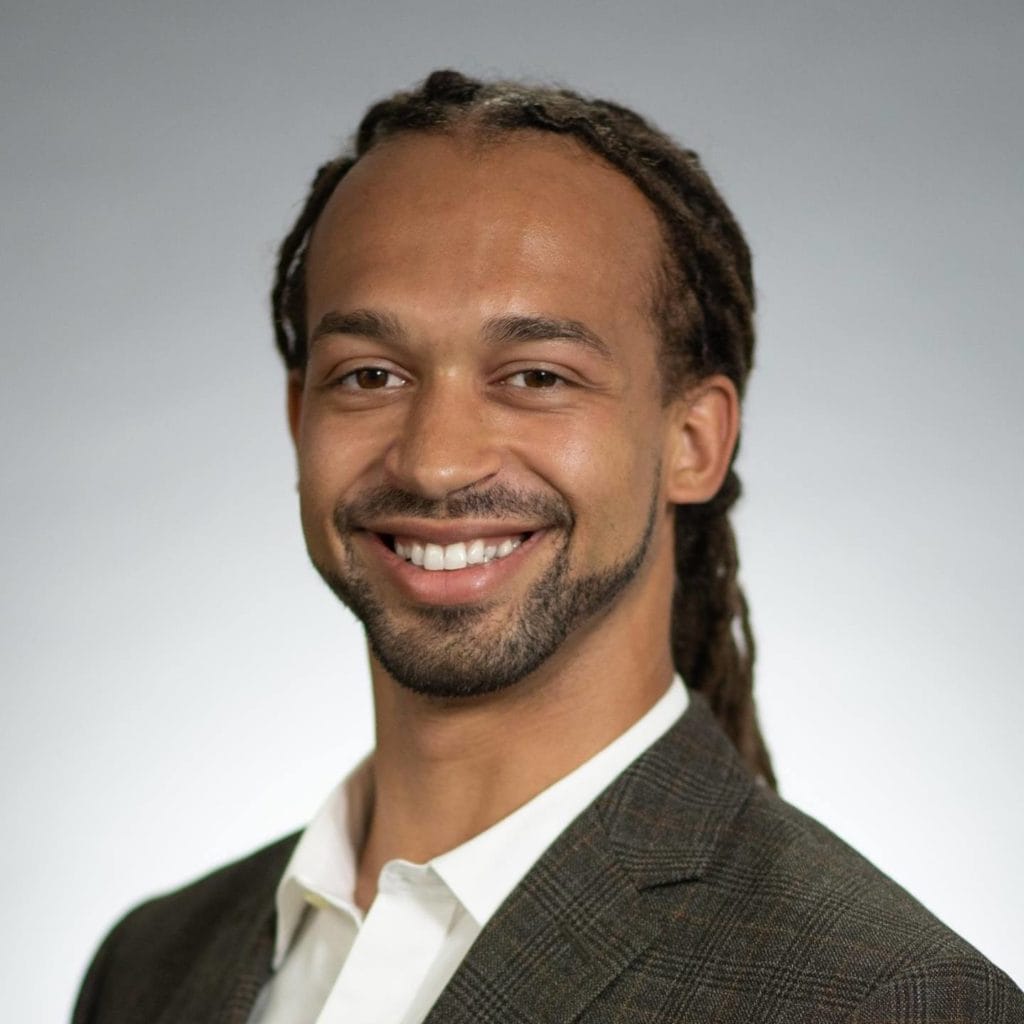 When planning for new and existing parks and trails, community engagement is an integral step to ensuring project success. How does facility design impact user safety and public health? How do you mitigate community concerns about project impacts, build consensus and encourage participation?
Hear from Jordan Exantus, Lead Park Planner with the Prince George's County Department of Parks and Recreation, about how community engagement was conducted during the planning process for the Central Avenue Connector Trail project in Prince George's County.
---
A Word From UBER
Kristin Smith, Head of Global Road Safety Policy, Uber (read more)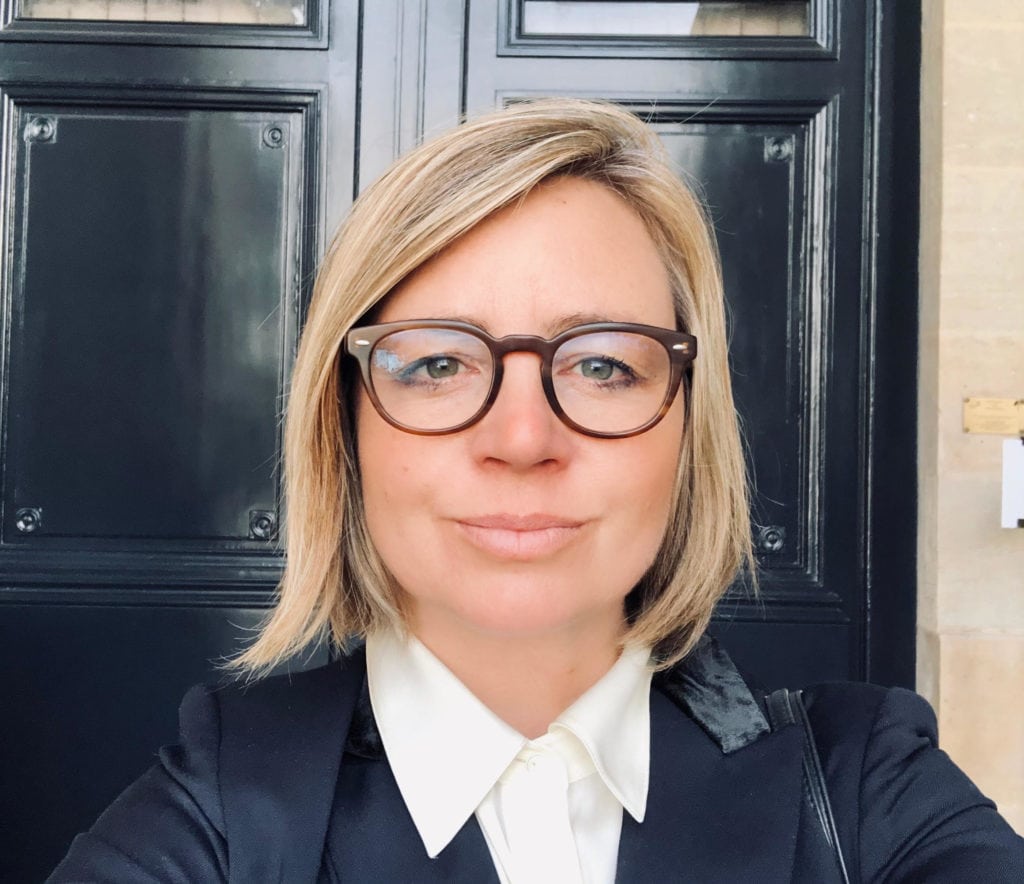 Kristin Smith leads Uber's global road safety policy. A longtime safe streets advocate, Kristin helped launch the SF Bicycle Coalition's Connecting the City vision of 100 miles of protected bikeways, and expanded San Francisco's Vision Zero program at the SF Municipal Transportation Agency. In her time at Uber, she has launched multimodal road safety products to address the most critical issues, and partnered with global and local advocates to launch education campaigns reaching millions of riders, drivers, and delivery people on the Uber platform.
---
Closing Plenary 3:45 – 5:00 PM
Closing Plenary: Vision Zero in the Washington Region
Closing Plenary with Prince George's County Council Member Monique Anderson-Walker, At-Large, District of Columbia Councilmember Elissa Silverman, Alexandria Mayor Justin Wilson, Washington Area Bicyclist Association Executive Director by Greg Billing, and moderated by Washington Area Bicyclist Association Executive Advocacy Director Jeremiah Lowery. (read more)
Jeremiah Lowery, Advocacy Director, Washington Area Bicyclist Association
Jeremiah is a Washington, D.C. area native and activist who has worked on issues ranging from workers' rights to environmental justice to early childhood education. He is deeply passionate about grassroots organizing and believes that DC can have the most sustainable transportation system in the U.S. Jeremiah is also the Advocacy Director at the Washington Area Bicyclist Association and currently lives in the Petworth community of Washington, DC.
Greg Billing, Executive Director, Washington Area Bicyclist Association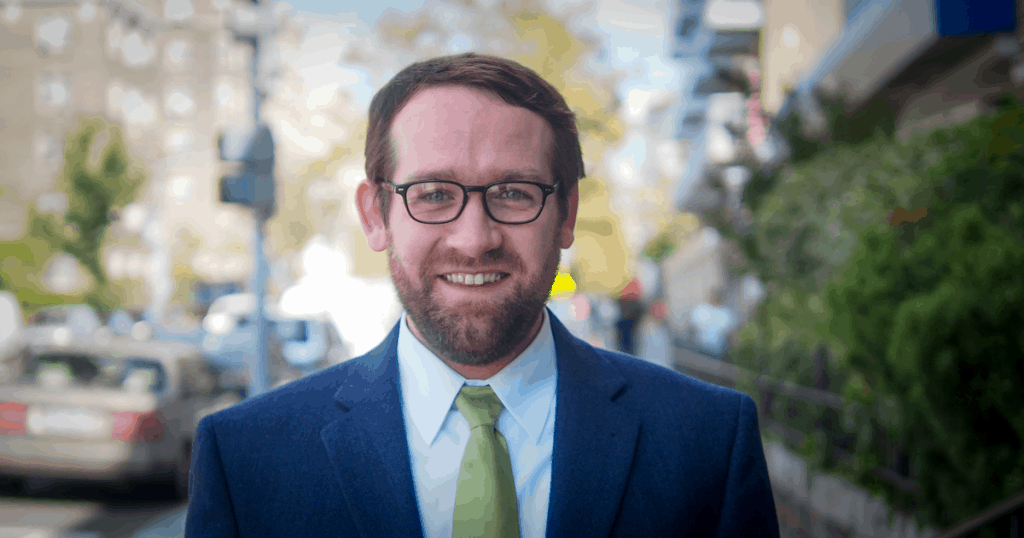 Greg Billing is WABA's Executive Director, leading the organization's 20+ staff, liaising with regional decision makers, guiding the organization's growth and development, and managing the $2.2m budget. With a background in outdoor education, Greg rose through the ranks at WABA and held roles across the organization from outreach to advocacy, before rising as Executive Director in 2015. Under his leadership, WABA doubled in size, in terms of staff and revenue. Greg holds a bachelor's degree in Communication from Cornell University.
Council Member Monique Anderson-Walker, District 8 Prince George's County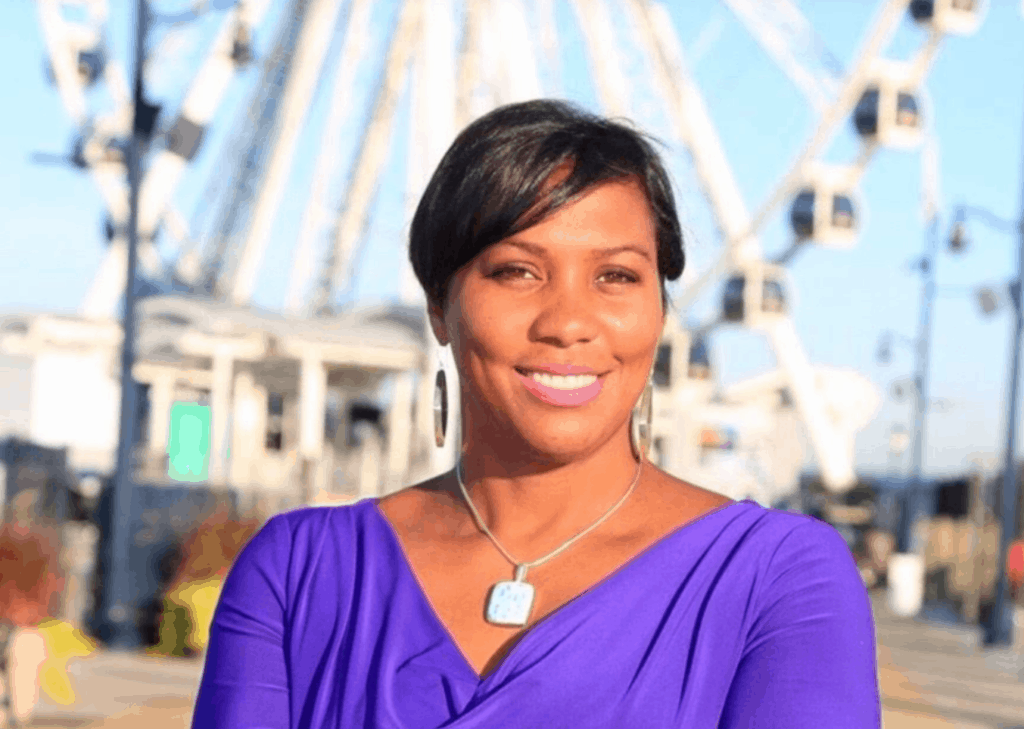 Monique Anderson-Walker is the first African-American woman to be elected to Prince George's County Council, District 8. She's committed to promoting, preserving and protecting her community. Councilwoman Anderson-Walker's priorities include initiatives that will directly impact seniors and veterans; public safety; education; workforce; transportation and economic development.
During her first year in office, she has been making bold and transformative strides and lends her time and talents to improving the quality of life for women, students, seniors and veterans. Through her leadership in the second month of service, Councilwoman Anderson-Walker founded #DrivingItHome, an initiative with a mission to change the driving culture in the County. #DrivingItHome became a regional (DMV) initiative within the first year. Other focused priorities Councilwoman Anderson-Walker has introduced are WOW Factor: Women of Wellness, a platform that takes a holistic look at women's physical and mental health and overall wellness, and the "Get Active, Stay Healthy" event designed to provide our district seniors with resources and an outlet to socialize, keep moving as they age and living their best lives. Her focus has also been on domestic violence by promoting awareness and eradicating abusive behavior which was introduced at a Domestic Violence "Bystander" Symposium. She has also shined light on the under-represented community of caregivers and grandparents who are caring for the elderly and raising our future generations. This priority kicked off future initiatives with an annual Caregivers and Grandparents Appreciation Brunch event to acknowledge the selfless and loving support of caregivers in her district.
Council Member Anderson-Walker holds a M.S. degree in Real Estate Development from Johns Hopkins University; a M.A. degree in Political Science from Howard University; and a B.A. degree in International Studies from Emory University. The Council Member is a life-long Prince George's County resident who raised three children here – Jasmine, Jeannine and Jewel. She also established her commercial real estate brokerage firm, Fleur de Lis, LLC., headquartered in the National Harbor. She is active in the community and is a member of The Prince George's County Chapter of The Links, Inc.; the Community Foundation in Prince George's County; and St. Ann's Center for Youth, Families and Children.
Mayor Justin Wilson, City of Alexandria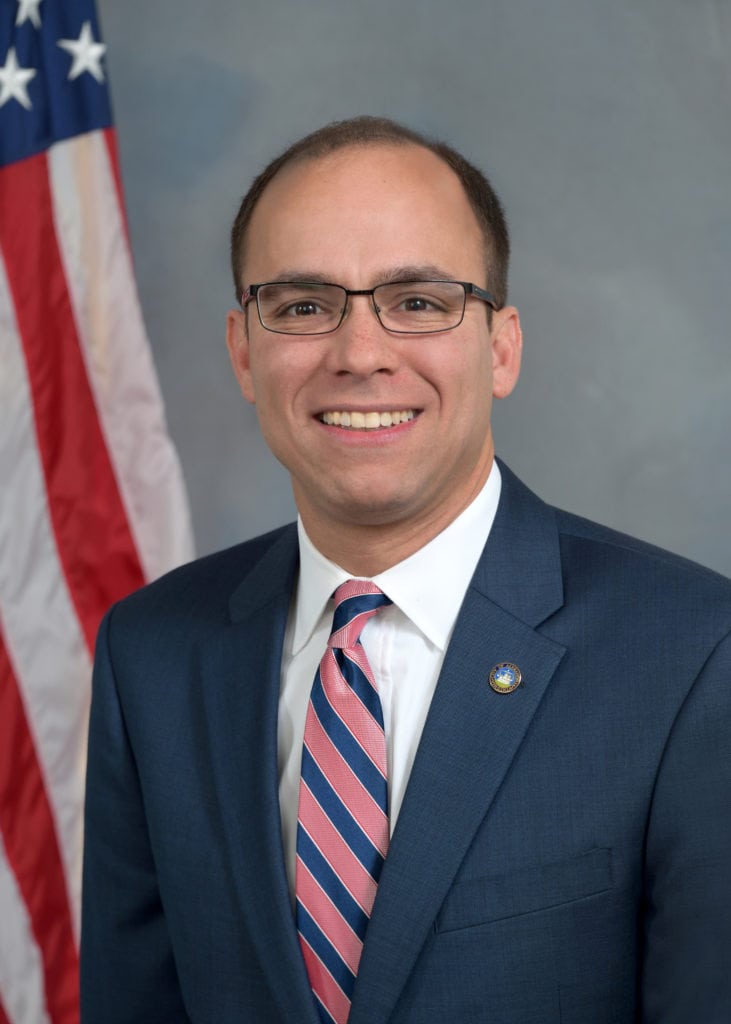 With a commitment to ensuring every child's opportunity at success, protecting Alexandria's long-term fiscal health and investing in the infrastructure that improves our quality of life, Justin Wilson was elected Mayor of the City of Alexandria in November of 2018.
As Mayor, Justin represents the City regionally on the Northern Virginia Transportation Authority and the Metropolitan Washington Council of Governments Board of Directors. Within the City, Justin leads the City-Schools Subcommittee, the ARHA Redevelopment Committee, the Quality of Life Committee, Legislative Subcommittee, the Audit Committee, the Employee Pension/Compensation Committee, the Potomac Yard Metro Implementation Advisory Group and the Combined Sewer Outfall Project Review Team Workgroup.
An experienced community leader, Justin previously served 8 years on the City Council prior to his election as Mayor, including service from 2016 – 2019 as Alexandria's Vice Mayor. Justin's leadership has led to new investments in schools, transportation and environmental infrastructure. He has worked to expand early childhood education, address growing student enrollment, accelerate economic growth, advance climate policy as well as protecting and expanding housing affordability.
Prior to his election to the City Council, Justin served as the Chair of the Alexandria Transit Company Board of Directors, which operates the City's DASH bus service, and served on the Budget & Fiscal Affairs Advisory Committee. His neighbors recognized his leadership and twice elected him president of the Del Ray Citizens Association.
Justin chaired the City's effort to promote participation in the 2010 decennial Census, and he represented Alexandria on the Board of Directors of the Northern Virginia Regional Park Authority—preserving and managing 11,000 acres of open space and 24 regional parks.
He was an appointee of Governor Mark Warner to the state's Advisory Committee on Juvenile Justice and later to the Board of Juvenile Justice—a position he was re-appointed to by Governor Tim Kaine. He holds a bachelor's of science degree in Information Systems from Virginia Commonwealth University, and is a Fellow of the Sorensen Institute for Political Leadership at the University of Virginia. Justin is employed by the National Railroad Passenger Corporation (Amtrak) as a Senior Director. An avid runner, Justin has completed eight marathons, and he lives in the Del Ray neighborhood of Alexandria with his wife, Alex, a life-long Alexandrian, and their son, Eli and daughter Lena, both Alexandria City Public School students.
Councilmember Elissa Silverman, At-Large, District of Columbia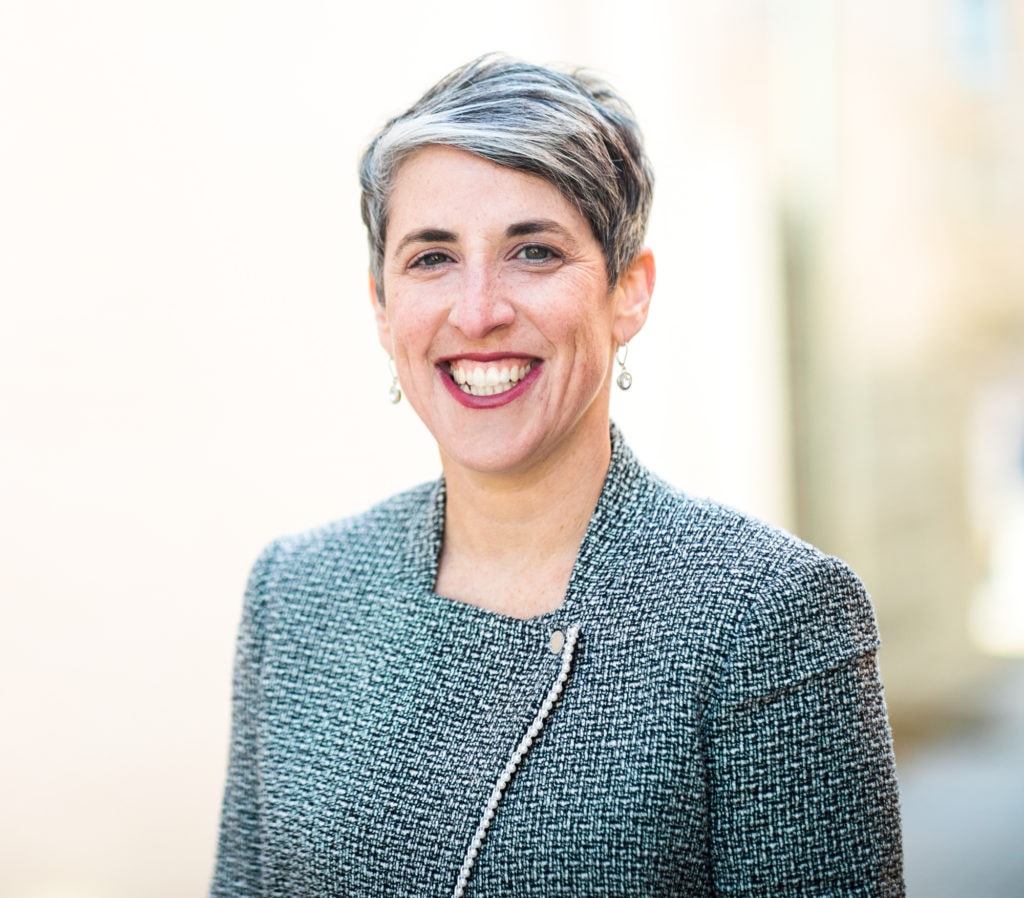 Elissa Silverman has dedicated her career to making the District of Columbia and its government more accountable, responsive, and accessible to residents. She first learned the city as a reporter, spending a decade writing stories about the District for publications including Washington City Paper and the Washington Post. She later switched careers to focus on public policy and budget advocacy as an analyst with the D.C. Fiscal Policy Institute. The next big career change came in November 2014, when she was elected to serve as an independent at-large member of the D.C. Council.
As a Council member, Elissa has focused on making District government work for working families. She has championed implementation of a paid family and medical leave program in the District, funded career programs for adult learners, increased investments in early childhood and before-and-afterschool programs, and remained a firm believer in public schools as the great equalizer. Elissa has also fought to make D.C. affordable for all by prioritizing money for affordable housing and initiatives to end homelessness.
As chair of the Committee on Labor and Workforce Development, she has pushed to expand employment opportunities in the city's high-demand industries and strengthen job preparation and work opportunities for District youth. She has also worked to more strategically enforce the city's labor laws, successfully passing legislation protecting vulnerable workers against wage theft.
Elissa remains committed to a government that is transparent. Her election campaigns only take contributions from individuals, and she has been a stalwart supporter of campaign finance reform initiatives, including public financing. She won re-election in November 2018 and is thrilled to represent District residents for another four years.
A Baltimore native, Elissa attended public schools and graduated from Brown University with a concentration in economics and history. She resides in Capitol Hill, enjoys cycling and tennis, and roots for the Washington Nationals and Washington Capitals.
---
Thank you to our sponsors: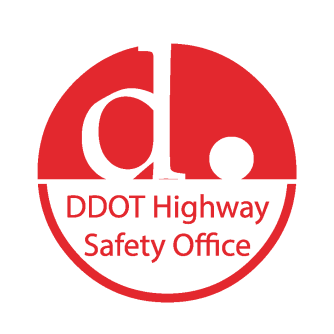 Platinum Sponsors:


Gold Sponsors:


Silver Sponsors: