Washington Region Vision Zero Summit
Thursday, March 19, 2020, 8:00 AM — The Milken Institute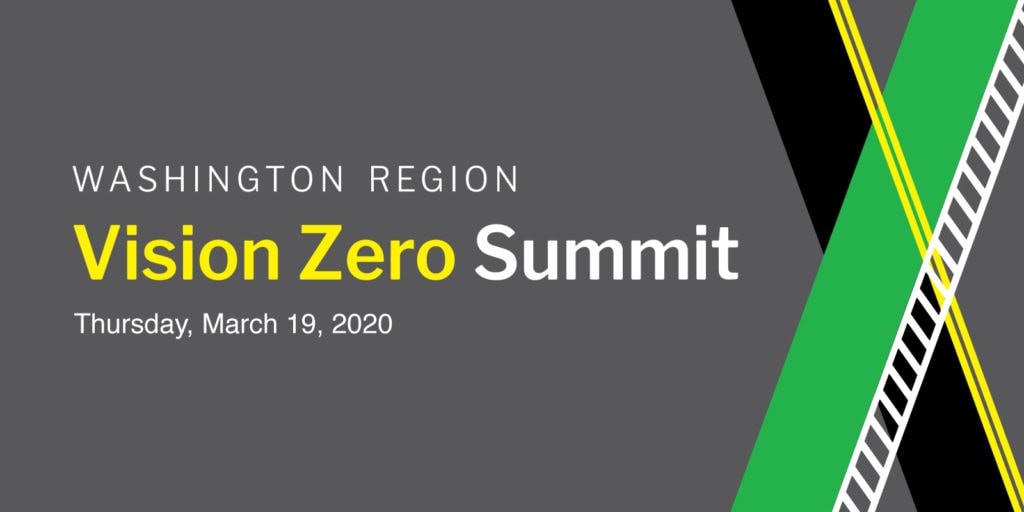 Call for Speakers and Panels
Welcome! Please submit an abstract for consideration!
All proposals must be submitted by January 15. By submitting a proposal for consideration, you agree that if selected, you will be available to present during WABA's 2020 Washington Region Vision Zero Summit on March 19th, 2020 between 10:00 AM and 5:00 PM at the George Washington University Milken Institute School of Public Health.
The Call for Speakers is open until January 15th.
Speaker selection will take place in January.
Speaker benefits include: waived registration, headshot and bio included in event materials, etc.
How speakers are chosen:
Proposals will be reviewed by WABA staff with input from Washington Region Vision Zero Summit Steering Committee members. The proposals are evaluated in whole or in part on the following criteria:
Timeliness of the topic
Speaker diversity: gender, race, ethnicity, age, disability, regional representation
Balance of opinions (include opposing opinions as needed)
Subject matter is cutting-edge or presents new ideas, presented in a creative and engaging way
Topic is timely for the industry today and will attract attendees
Abstract and title of the session demonstrate the intent concisely
Learning objectives and learning level are well-defined and support each other
Attendees will able to relate to the content and apply what they've learned in their role
Technical accuracy
Context of the issues including real-world case studies, examples, and stories
Potential for audience interactive participation
Speaker is knowledgeable, engaging and experienced on the topic submitted
Overall quality of the written proposal
Code of Conduct
Keep proposals free of marketing, sales, and vendor pitches
We expect the speaker to honor his or her commitment to present the proposed subject session at the event
Read a recap of the 2019 event here.
---
Register now!
Register for the 2020 Vision Zero Summit below!
Having trouble registering? Try this link.
Thank you to our sponsors: