Connections made, myths busted, questions answered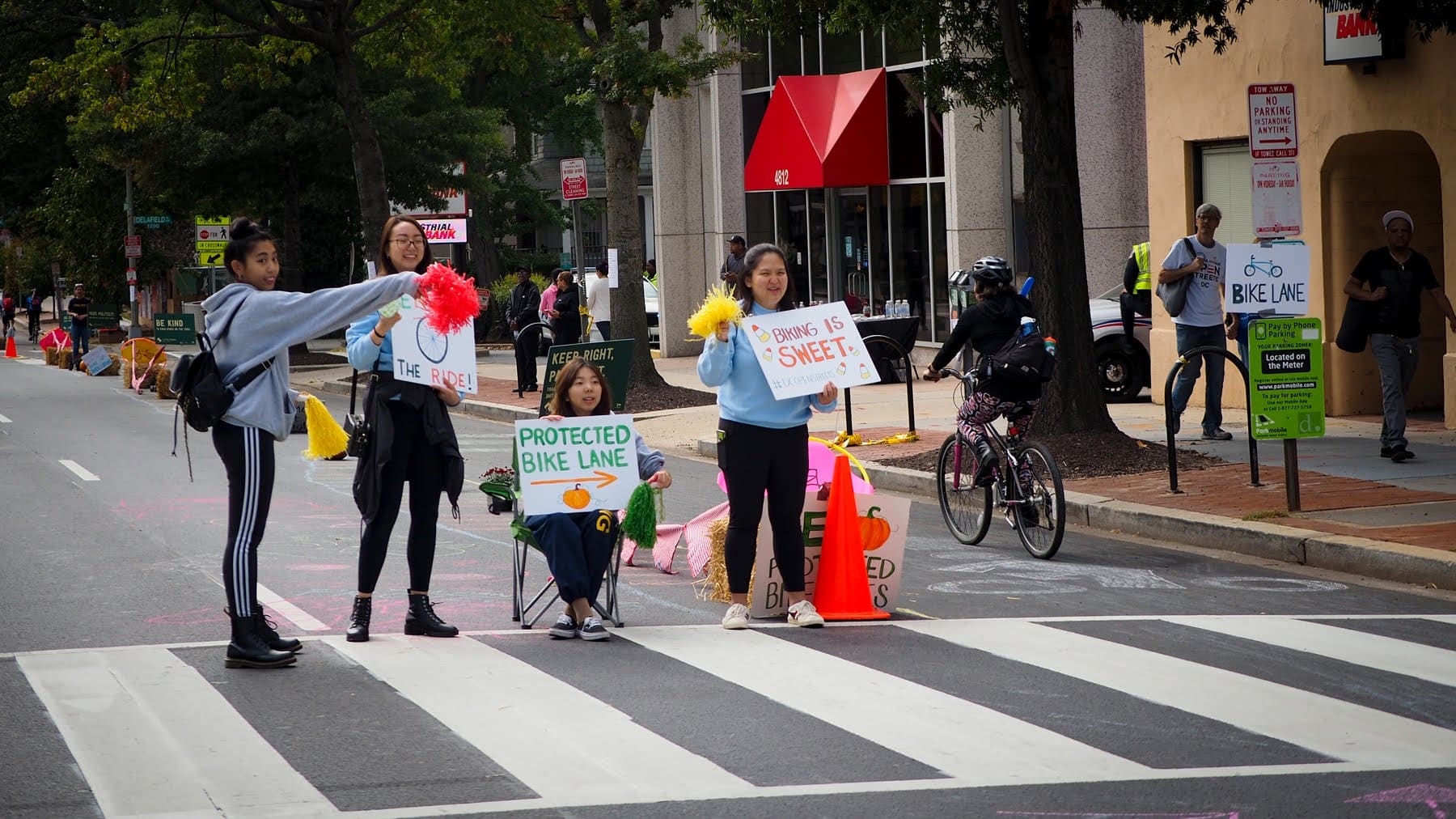 As it got darker this year, you might have noticed a small group of people gathered around a red tablecloth, wielding bright pinpricks of light. They're Bike Ambassadors, and they were "lighting the night" — that is, handing out free bike lights to anyone who needed them. 
This summer, you might have seen friendly green-shirted Trail Rangers, clearing trails of debris, filling potholes, distributing maps and information, making DC's trails a more delightful place to walk and ride.
You might see someone's bike with a vintage WABA sticker on it at the grocery store bike rack, or someone wearing one of our new t-shirts at a red light.
And year-round, you might have been at a community meeting with a WABA staff person, making connections between neighbors and asking hard questions of our region's decision makers.
Your support keeps us out on the trails, in the bike lanes, at the community meetings. Will you make a donation today to put more bikey goodness in the world?
Your donation doesn't just mean more bike lanes and trails, it means more nice folks out in the world answering your questions about biking.
Because we send email to a lot of people, but we still can't communicate with everyone who bikes and walks and drives in the region.
So with your support, we show up, in person, with bells on (literally, in the case of our Trail Rangers). We're eager to talk to everyone about whatever is on your mind: How to tackle your first commute by bike; where, exactly, one accesses that tricky trail entrance; helmet hair strategies; and so much more.
Your gift today means more connections with people who are curious about biking, more myths busted, more questions answered. It means more people trying something new.