Let's ride into 2021 together.
2021 is in sight — and we've got a good tailwind thanks to a generous WABA donor who is matching your gifts, up to $50,000, between now and midnight. Can you make a gift right now to help WABA ride strong into the new year, and see its impact double?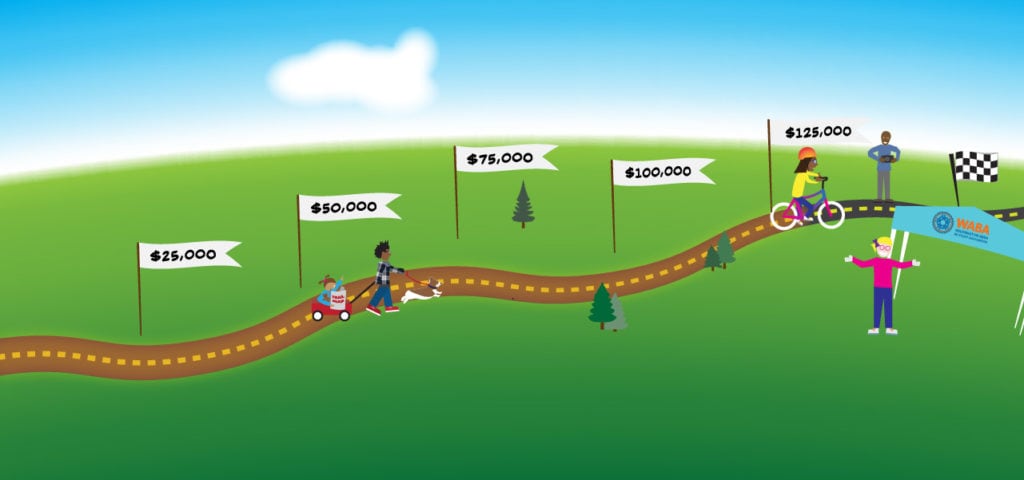 We have $30,000 to go to meet our goal! So before you do your thing tonight to bid adieu to this strange and hard year (at home, with your household), celebrate by investing in a better 2021:
More bike lanes, so it's easier to use your bike to run errands, get to and from work, and safely visit your loved ones.
More trails, so we can more easily go for a ride or hike on a weekend afternoon.
Better policies that prioritize people over cars, so more people are empowered to safely bike, walk, scoot where they need to go.
This matching gift, up to $50,000, is a phenomenal show of faith in the WABA community to make it happen — we're counting on you. Your support means a just and sustainable transportation system where biking, walking, and transit are the best ways to get around.
Can you make a gift today to invest in that vision, and make 2021 better for you, your neighborhood, and the whole region?