Sold Out!
Adult Learn to Ride
Thursday, July 22, 2021, 5:30 PM — Quincy Street Parking Deck, Arlington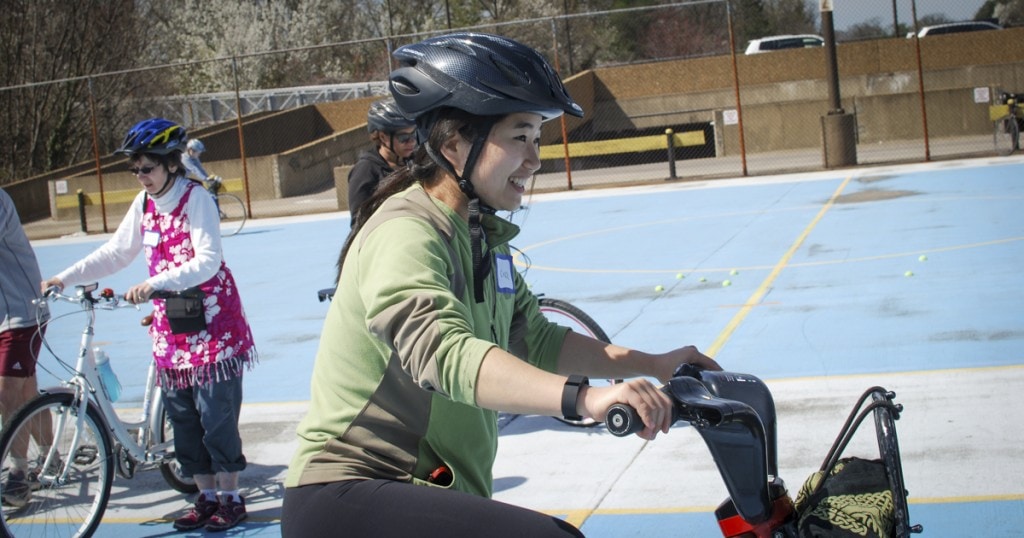 Overview
Our Adult Learn to Ride class is for participants 18 and older who have never ridden a bike before or have not been on a bike in some time. Our experienced Instructors break the skills down step by step to get you on a bike and rolling in no time. Participants learn to start and stop, balance, glide, pedal and steer a bike and progress at their own pace.
Have any questions? Email us at education@waba.org.
Click here to view WABA's Code of Conduct for event participants.
Health and Safety Protocols
Due to the ongoing effects of COVID-19, all participants are expected to adhere to WABA's health and safety guidelines for in-person events. You can review WABA's full guidelines for classes here.
Participants should not attend in-person events if they feel sick or show symptoms of illness. WABA will refund registration fees to individuals who cannot attend because they are sick on the day of an event. If you are sick and unable to attend an in-person event, contact WABA for a refund.
Classes will be limited to 10 participants and 3 instructors.
All instructors and participants are required to wear face masks for the duration of the class.
WABA requires participants to wear face masks in accordance with CDC and jurisdictional mask guidelines at all in-person events:

Masks must cover both the mouth and nose. 
Masks must be secured below the chin. 
Participants should sanitize their hands before and after touching their mask or face area. 
For more details, read the full CDC mask guidelines. 

Participants will provide their contact information at event registration. Participants consent to WABA contacting them and/or releasing their contact information to necessary authorities if there is a need for contact tracing following an event to contain an outbreak of COVID-19.
All instructors and participants are required to maintain social distancing (6 ft apart) for the duration of the class
In the event of a minor injury (cuts or scrapes) participants will be provided with first aid supplies to treat themselves. If an individual is unable to treat themselves, or if a more serious injury occurs, WABA will call for an ambulance for additional medical care.
Class Details
Class Duration
3 hours
Equipment
Bicycle and helmet rental provided
Cost
FREE – WABA members and Capital Bikeshare for All (email us for a coupon)
$10.00 – Resident Registration**
$85.00 – Non-Resident Registration
*WABA partners with local jurisdictions to bring subsidized bicycle education to residents of that jurisdiction. Example – if you are a Fairfax County resident taking a class in Fairfax County your registration is just $10.00!
Registration Policy: Advance registration is required for Adult Learn to Ride classes. Registration closes at 1:00 pm the Thursday before class.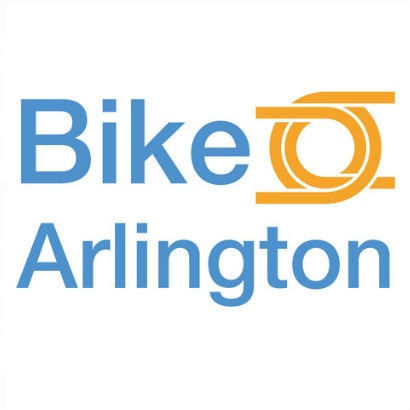 This class is brought to you thanks to the generous support of BikeArlington
Location
Quincy Street Parking Deck
4099 15th St N
Arlington, VA 22207
The class will take place on the top floor of the parking deck near the tennis courts. WABA Instructors will be wearing teal polo shirts.
Driving/Parking
Parking is available at this location. Please enter the parking deck using the eastern entrance, closest to the corner of 15th St. N and Quincy St. Please park along the wall of the parking deck, not in the middle.

Metro
The nearest Metro stop is the Ballston stop on the Orange line. From the stop, walk north on Stafford St. until you reach 15th St. N, then turn right. The parking deck will be on your right, please walk to the entrance closest to Quincy St.

Biking
From the Custis Trail: Follow the trail until you reach the access point on Quincy St. Cross Quincy at the intersection with 15th St. The parking deck entrance will be immediately on your left.

The nearest Capital Bikeshare station is five blocks south on Quincy St. at the Arlington Central Library.
Register
Hover over the box and scroll to click the registration button.