Women & Bicycles Reliable, Affordable Transportation Ride and Chat
Monday, August 2, 2021, 11:00 AM
West Hyattville Metro
Ride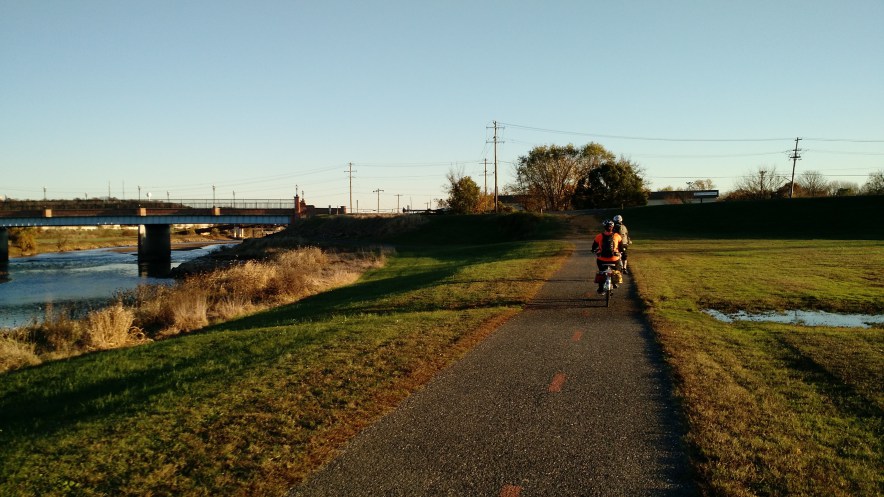 About this ride:
Expect a low key, conversational pace on mostly flat, car free trails. We'll stop at a few places to talk about this article about how hospitality workers struggle to find reliable, affordable transportation. We'll be out for about 2 hours.
Note: This ride series is a part of WABA's Women & Bicycles program and is only open to those who identify as woman/trans/femme/non-binary. If that's not you, we have plenty of other events you should check out at waba.org/fun. Know someone who should come? Please share this event with them!
Where We're Riding:
The Anacostia Tributary Trails are quaint stream valley trails that stretch throughout Prince George's and Montgomery Counties in Maryland and the District. We'll do a short, flat 7 mile ride on Piscataway land starting from West Hyattsville Metro Station (2700 Hamilton St, Hyattsville, MD 20782). The ride is round trip. We'll depart from West Hyattsville Metro Station and head to Bladensburg Waterfront Park via the Northwest Branch Trail.
While riding, walking, or taking a break along the ride routes, participants must maintain 6 ft of distance between themselves and others not in their households. During the check-in, the chat, and while otherwise gathered as a group, participants must wear a mask that covers their mouth and nose. Helmets are required for this ride. If you don't have one, email us and we'll get you a loaner. We'll be riding on a paved trail for the duration of the ride and welcome you to bring your own bike. Don't have a personal bike? No worries. We'll reimburse your usage fee of a Capital Bikeshare bike – just shoot us an email. It will likely be warm so please dress accordingly in comfortable attire and bring water to stay hydrated.
What We're Reading:
We'll be reading Hospitality Workers Struggle to Find Reliable, Affordable Ways Home from Washington City Paper that discusses the intersection of service industry workers and transportation (in)justice. An issue that has only been exacerbated by the pandemic but has been around for a very long time.
Register
Trouble viewing this form? Click here.