Speak up for Active Transportation Infrastructure in Arlington County!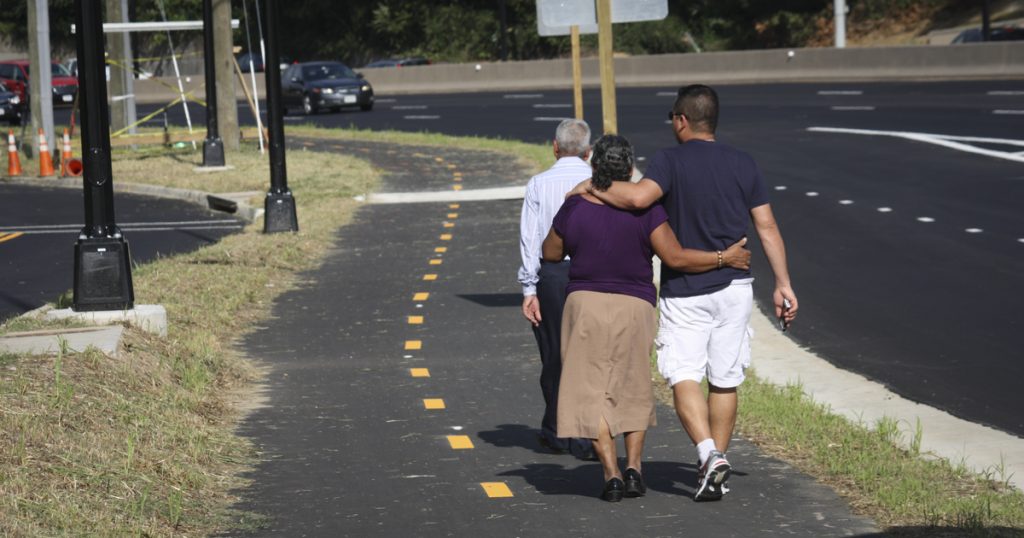 Have you ever wished that Arlington County had better bike and pedestrian infrastructure? Do you ever wish that the trails were better connected? We do too! The good news is that you can speak up for bike/ped projects at the upcoming Fiscal Year (FY) 2022 Capital Improvement Plan (CIP) Budget Hearing on Tuesday, June 29th at 7:00pm. Register to testify here.
The CIP budget covers larger and longer-term projects typically dealing with investments in facilities and infrastructure or capital projects. Some examples include projects such as the construction of trails, public schools, or park improvements. These investments often take years to build and their costs may be distributed over a longer period of time than the shorter-term operating budget.
So, what are a few things that we will be fighting for?
Additional funding for the Arlington Boulevard Trail

Arlington Boulevard Trail upgraded to current trail standards from Jackson St to Glebe Road
An improved trail crossing at Glebe Road
A new section of off-road trail from Glebe Road to Thomas St.
Upgrades to the existing north-side sidewalk to trail width from Thomas St to George Mason Drive
Upgrades to the existing trail between Rhodes Street Bridge to Ft. Meyer Drive.

$150,000 a year for a Vision Zero Tactical Fund to dedicate money for quick-build safety interventions.
$5 million per year for a Vision Zero Capital Fund to fix priority safety problems on Arlington's High Injury Network.
A 2-way protected bike lane on Fairfax Drive connecting the Custis & Bluemont Junction Trails to Clarendon.
Protected bike lanes on Highland Street to bridge the "Clarendon Wall" which inhibits north-south bike connectivity in Clarendon.
$1 million to expand the scope of repaving, redevelopment, stormwater projects, and other major construction projects to include the development of quick build protected bike lane projects.
$300,000 for paint and signage on routes & bike boulevards in the Master Transportation Plan (MTP) Bike Element plan.
Our partners at Sustainable Mobility for Arlington also put together a comprehensive outline of more projects that will help Arlington Build Back Better. Explore their summary here: https://susmo.org/building-back-better-in-arlington/slides/
What are we excited to see already included in the CIP?
$155,000 is included over three years for the Trail light maintenance program
$691,000 for the Army Navy Country Club Trail
$7.4 million for Trail Modernization
$6.5 million for the Boundary Channel Drive Interchange improvement
$12.3 million for the Army Navy Drive Complete Street project which will add Arlington's first curb-protected bike lanes to Army Navy Drive.
$12.7 Million for BIKEArlington which includes:

Construction of the Potomac Yard / Four Mile Run Trail Connection
Bluemont Junction Trail Safety Improvements
Arlington Boulevard Trail (Court House to Rosslyn)
Concept Development of the Arlington National Cemetery Wall Trail
Trail Safety Improvements (various locations)
Concept development of the Custis Trail Renovation and Expansion
Funding for 3 new Capital Bikeshare Stations per year as well as an expansion of the e-bikes program
Do not forget to highlight the projects you are excited about in your testimony too! If you are unable to testify live, you can submit comments online. Online comments may be submitted to countyboard@arlingtonva.us.