DC's FY22 Budget: What We Won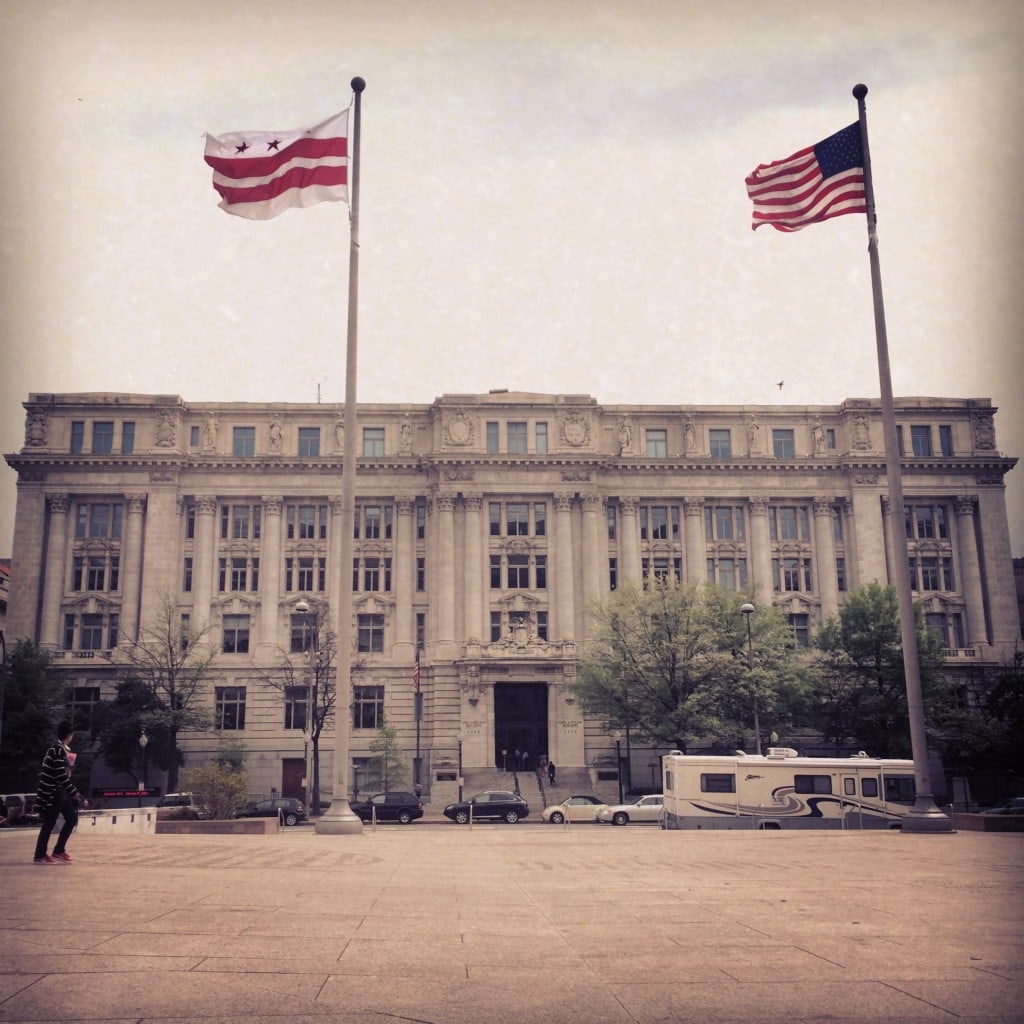 We won major victories this budget season.
Thanks to the advocacy of our supporters, this upcoming FY22 DC budget will fund major transportation initiatives in Washington, D.C.
So what's in the DC FY22 budget that's so major? Here are some key budget items that will have a transformative impact in D.C.:
Fully Funds the Vision Zero Enhancement Omnibus Amendment Act (Vision Zero Bill). Going forward the District will dedicate 100% of new Automated Traffic Enforcement (ATE) revenue towards funding and implementing the Vision Zero Bill. The funds will be placed in a "Vision Zero Fund" and money from that fund will be used to implement the Vision Zero Bill. The Vision Zero bill includes initiatives that will lead to the expansion of sidewalks, bike lanes, and bus lanes in DC.
Permanent Funding Source for Bike and Pedestrian Infrastructure. Once the Vision Zero Bill is fully implemented, funds from the "Vision Zero Fund" will be permanently used to continue infrastructure and safety improvements, road design, sidewalk repair, and more for years to come.
Funding for the Connecticut Ave NW and Eastern Downtown Protected Bike Lanes. $2.2 million to support the full design costs of the Connecticut Avenue Reversible Lane study. The budget also includes funding for the 9th street protected bike lane project, set to be completed in 2022.
$1.7 million for pedestrian and bicyclist safety improvements on Georgia Avenue NW. $1.7 million has been earmarked for improvements to the Georgia Avenue corridor including likely changes at an intersection where a 4-year-old child was struck and killed in April.
Expanding Capital Bikeshare. The budget includes $19 million in the next six years to expand Capital Bikeshare, including $6.8 million in the coming year. The District will also add 80 new stations and 3,500 electric bikes, more than doubling the city's e-bike fleet. Under D.C.'s bikeshare expansion plan, every city resident will live within a quarter-mile of a bike station. The plan also calls for a pilot program of adaptive bikes for people with disabilities.
$580,000 in the next budget and $2.3 million over four years to expand the WABA's trail rangers program. The expansion of the trail rangers program will ensure patrolling and maintenance of D.C.'s trails year-round.
Expansion of our Trails Network. The Budget also includes funding for 70 miles of trails by 2025.
We also want to thank the elected officials and partner organizations who played a role in pushing for these budget items alongside our supporters, ensuring that next year's budget will have a monumental impact on transportation safety and infrastructure in the District.