October Beach Drive Update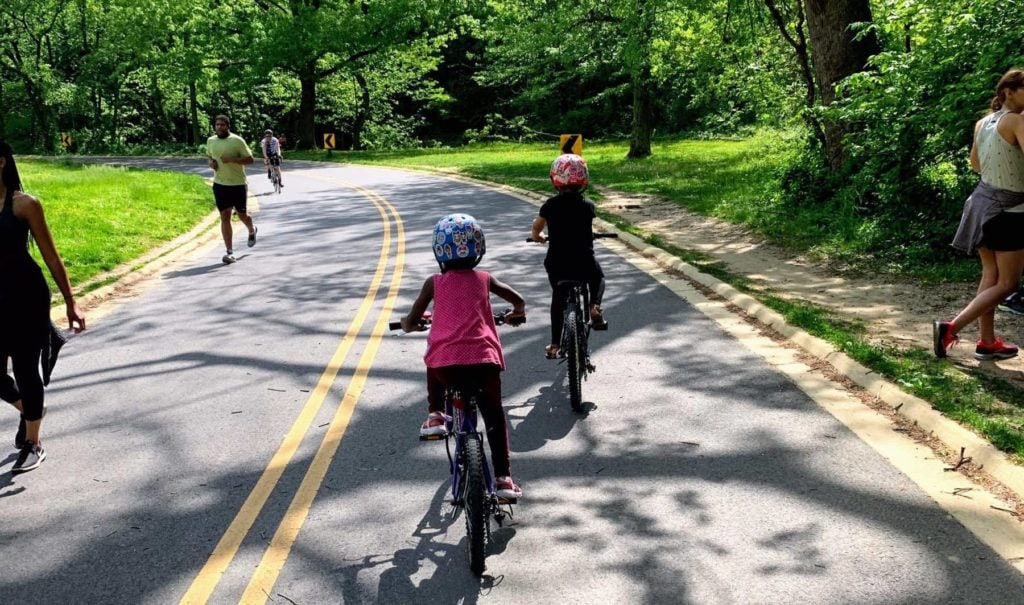 by Peter Harnik of the People's Alliance for Rock Creek Park
More than 6,500 park lovers who have signed our petition asking the National Park Service to continue keeping upper Beach Drive car-free after the end of the pandemic. Thank you – you have made a huge impact!
More than 2,400 people who filed an official comment with the Park Service over the summer about the best way to manage the roadway for recreation, conservation and health. If so, thank you!
I want to bring you up to date on the status of the campaign for "Rock Creek Park Seven Days a Week."
The comment period regarding "Concept 1" (restoring weekday commuter car traffic) or "Concept 2" (continuing the current no-through-traffic protocol) has ended. The Park Service is now evaluating the huge number of comments. We know that there was a huge outpouring of interest, but we don't know the "score" between the options. The Park Service could also choose to come up with a compromise based on time-of-day, day-of-week, season or something else.
NPS stated that it will release its recommended action "this fall," and we've heard that might mean late October. After the announcement, the People's Alliance for Rock Creek (PARC) – along with everyone else – will have 30 days to comment on the proposal. Then NPS will finalize its decision.
The Park Service says it will maintain the current traffic program (no commuting cars) on upper Beach Drive until any decision is made.
PARC is awaiting the outcome of the formal process, but in the meantime, we do not want this issue to disappear from public awareness. To that end, we are maintaining a three-pronged program:
Getting more petition signatures to show the Park Service how much we care. Our goal is "7,000 Petitions for Seven Days a Week." Please help! Direct friends and family to our website: waba.org/PARC.
Getting more photographs of happy non-motorized users along upper Beach Drive – in every season, every time of day, using every form of mobility, accompanied by every kind of pet, and enjoying themselves in every possible way. We'll use some pictures for our website and for our pressure on the Park Service. Send your photographs and your selfies to peterharnik1@gmail.com
Getting the word out about Beach Drive on weekdays – before and after work, during lunchtime and other breaks, and on days off. Schedule some personal events and invite your friends to come along – it'll be double the fun!
Once NPS publishes its recommended action, all of us will need to be ready to spring into action with either praise or an outpouring of criticism. Once again, you will be an important part of this effort, so please stay vigilant. If we don't succeed this time, it's unlikely that we'll ever get another chance for a 7-day-a-week park.