Help WABA celebrate our partners!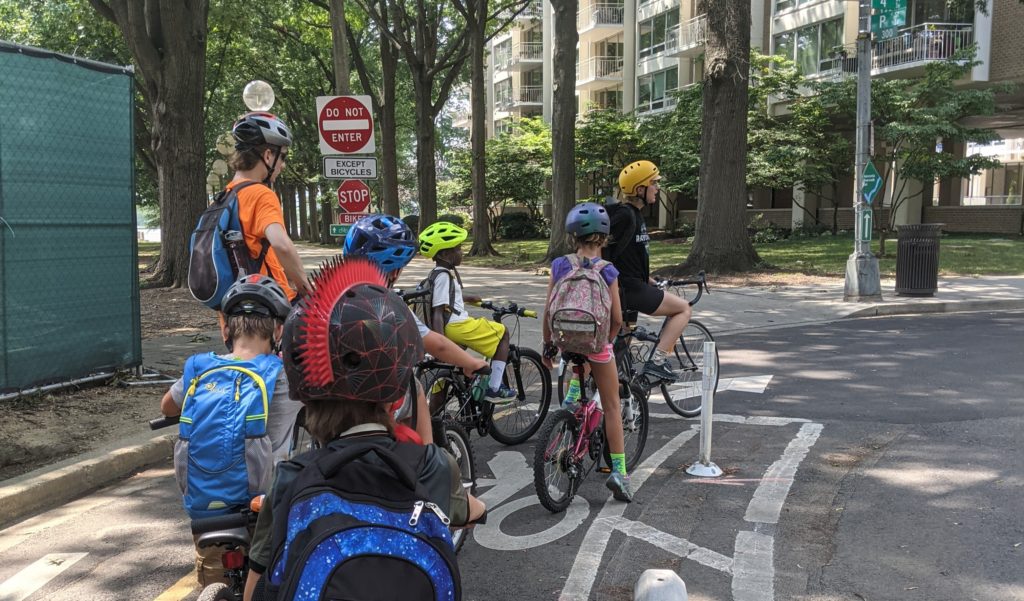 At WABA, we love bikes— and, we know our work isn't just about bicycling. Transportation touches so many other issues: from housing, to food access, to environmental conservation. WABA is able to empower people to ride bikes and transform our streets by working in coalition with our fellow nonprofit organizations across the region.
This Giving Tuesday, we're proud to share some organizations who are our partners in the work for a more equitable and sustainable region. All of the organizations below showed up for WABA in some way in 2021, by signing onto a letter or campaign, partnering on a class or event, helping craft a forthcoming transportation equity platform, or amplifying a project.
CASA de Maryland is Latino and immigration advocacy-and-assistance organization based in Maryland. CASA is currently actively involved in transportation justice coalitions with WABA, in an effort to expand multimodal transportation options to marginalized communities in MD.
Friends of Oxon Run are hard at work building community and activity around the Oxon Run Trail through outdoor learning, conservation, tree planting and exercise programs.
House of Ruth and SOME are fellow members of the DC Transportation Equity Network Steering committee, working to ensure DC's most vulnerable communities have dependable, affordable, and safe ways to get to work, school, the grocery store, and health care.
Latin American Youth Center cohosted our summer Bike Camp, where kids pedal all over the city and build confidence, experience, and friendship by bike.
Maryland Milestones champions our trails work in Prince George's County, and is a member of the Capital Trails Coalition.
Miriam's Kitchen is committed to ending chronic homelessness in Washington DC. They are currently partnering with WABA on projects to connect transportation and housing advocacy in DC.
Seasoned Settlers partners with WABA to host youth bike rides in Ward 8, where DC Bike Ambassadors demonstrate how to safely ride in groups, on trails and how to perform basic bike maintenance.
Sierra Club DC – Sierra Club DC has partnered with WABA on campaigns to reduce traffic fatalities, expand the number of protected bike lanes, and encourage green, sustainable commuting.
Sustainable Mobility for Arlington County is a local voice for better transit, biking and walking in Arlington. They partner with WABA on the People Before Cars campaign in National Landing and keep Arlington officials accountable to climate goals.