Meet WABA's new Executive Director!
by Joanne Neukirchen, President, WABA Board of Directors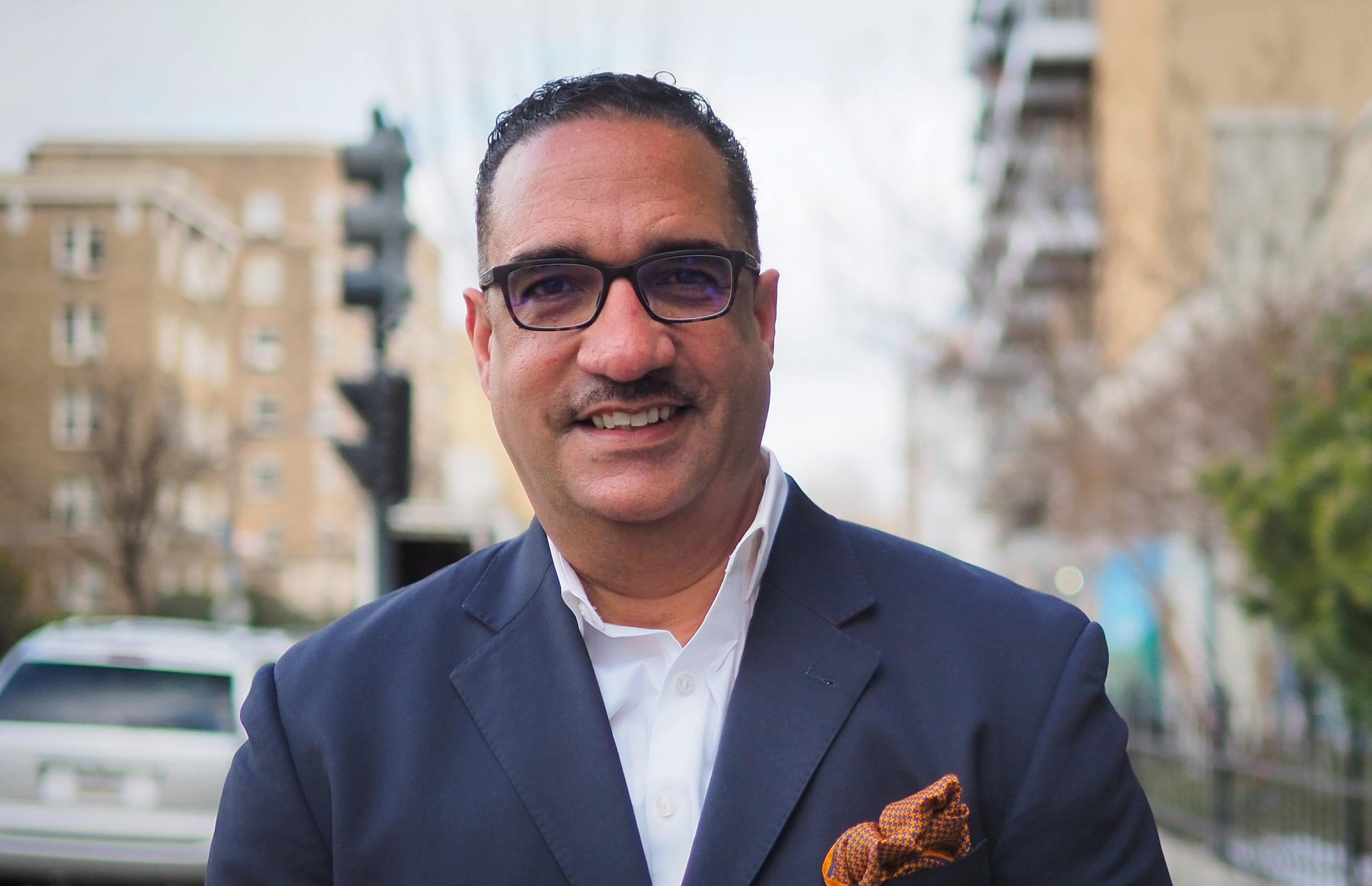 WABA's Board of Directors is pleased to announce that Ludwig Gaines starts today as WABA's new Executive Director.  
Ludwig brings a wealth of experience to WABA—he has guided nonprofits through periods of growth and change, built deep relationships with historically marginalized communities to grow movements, and grappled with the complex reality of changing policy to improve people's lives here in the region. He is a 21-year resident of the City of Alexandria, where he lives with his wife Crystal, son Bryce and daughter Laila. Ludwig is a Howard University School of Law graduate and studied at the Harvard Kennedy School of Government. He has received numerous public service awards. I, and the Board, can't wait to see what he accomplishes at WABA.
Getting here hasn't been a short road. We worked closely with staff and a team of consultants at Nonprofit HR to build a shared understanding of what WABA needed in a new leader, and launched a nationwide search in July of last year. We spoke to many, many experienced and thoughtful candidates, and I couldn't be happier that our rigorous hiring process brought us to Ludwig.
Ludwig's professional career includes over a decade of service in local government as an elected and appointed official as a member of the Alexandria City Council, Planning Commission, Human Rights Commission, and Metro Washington Council of Government's Transportation Planning Board. He established the African American Leadership & Engagement program at Planned Parenthood, led a regional nonprofit for many years, and has worked as a consultant in a variety of capacities supporting nonprofits and businesses regionally and nationally.
I want to express my gratitude to WABA's staff, and in particular to Kristin Frontiera, who stepped in as Acting Executive Director, for keeping WABA healthy and moving forward through this transition, and setting our new Executive Director up with a strong foundation for success. I'm sure you've gotten emails recently about the steady stream of advocacy wins and the growth of our Trail Rangers outreach program. I know many of you read them, because we just wrapped up our strongest year-end fundraising campaign ever. I am so excited to introduce Ludwig to this generous, passionate community.
I'm sure you'll hear more from Ludwig and our staff in the coming weeks. It's going to be a busy few months and we're working on some opportunities for you to get to know Ludwig better, so stay tuned.