Chronicling the Black bicycling experience in the DC region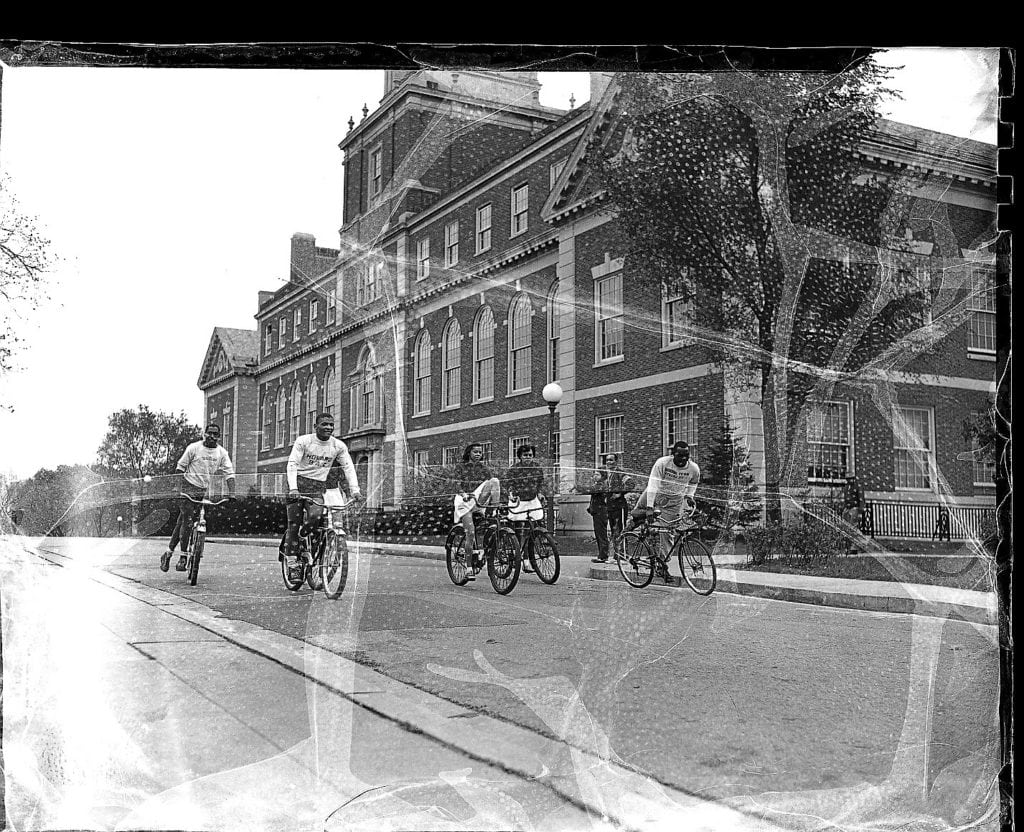 Happy Black History Month, folks!
February is the time we in the US and Canada remember the struggle and victories of the Black diaspora. The practice goes back to historian Carter G. Woodson, who began it as Negro History Week in 1926. It wouldn't become a month-long celebration until February 1970, when Black educators and students at Kent State University held their own celebration that inspired others. It took off across the country.
Black History encompasses so much more than enslavement, Jim Crow, and the Civil Rights struggles of the 1960s. I like to use the month to celebrate the spirit and ingenuity of my ancestors: those in my family tree and all those to whom I look for guidance and inspiration.
That is why I'm excited to share a new project with you, a story series about Black folks and biking in our region. My colleague, Jonathan Stafford and I will be conducting and publishing interviews with people who have deep ties to this area.
Some are advocates at our Black partner organizations, who've long had a finger on the pulse of communities in the region. Others are bike mechanics and former messengers who can offer a first-person account of the biking industry. Still others are historians who can offer some context for the community-oriented stories I'm excited to share with you. Finally, we'll offer some ways of looking to the future of our region and racial justice, in light of these stories.
Storytelling is valuable in its own right— our goal is to share some stories that might otherwise go untold. But, this project also aims to give us all a better understanding of the history informing how we think about our work.
My title here at WABA is Communications Coordinator but a storyteller is who I am. However, I don't think any words have been used by nonprofits more (or understood less, for that matter) than "storytelling" and "narrative." While these buzzwords are often used interchangeably, they do refer to different things. The distinction is pedantic, but also important.
Stories have a protagonist that is usually a person. Often, there is an antagonist who stands in the way, presenting a challenge to overcome. But it isn't a thematic overview of your brand or organizational identity. Narratives are big things, a set of beliefs, dispositions, or ideas composed of individual stories.
Narratives are broad: societal, organizational, cultural. Stories are about people. That's my goal for this project: To elevate stories that challenge, supplement, or contextualize our shared narratives about transportation, bicycling, and justice.
While Black History Month is the place we initiate telling these stories, we have no intention of stopping there. This will kick off something we plan to keep at, all year. Hopefully longer.
I hope this project will explore all of the intersectional spaces whose stories are too often excluded from our narratives. My hope is also to bring in others better equipped to represent these experiences–from Women's History and Hispanic Heritage, to Disability Rights, Seniors in Cycling, and beyond.
Are you someone with long historical ties to biking and transportation in the DC region? Do you know someone who is? Places to look for information? I would love it if you'd reach out to me at jonathan.kincade@waba.org.
Everyone deserves the chance to tell their own story. Because no one can represent it in the way someone who has lived it.