Advocacy Roundup Summer 2022
This summer, we hope you had the opportunity to ride and enjoy recently completed protected bike lane and trail projects throughout the region!
We organize, fight and build power so everyone will have the opportunity to bike ride, roll or walk with low-stress and safety from cars this summer and every summer!
And this summer has been really busy! These last few months, our team at WABA has been busy building power and momentum to deliver on our goal of implementing even more miles of trails and protected bike lanes until we have the whole network complete.
We hope you will stop for a moment and read about those victories as well upcoming events and actions throughout the region!
Washington, D.C.
Low Stress Bike Network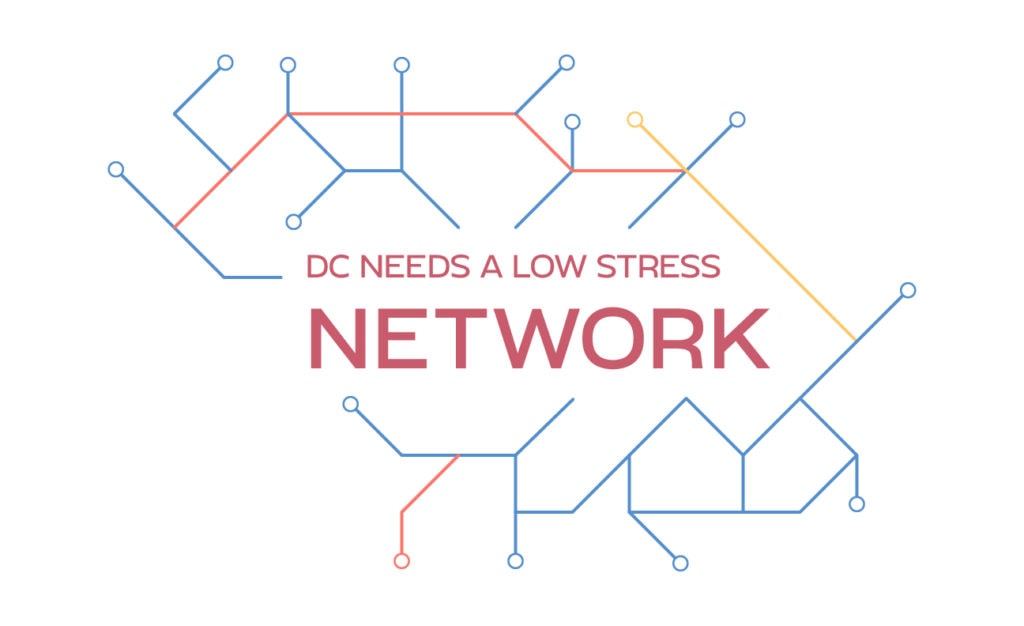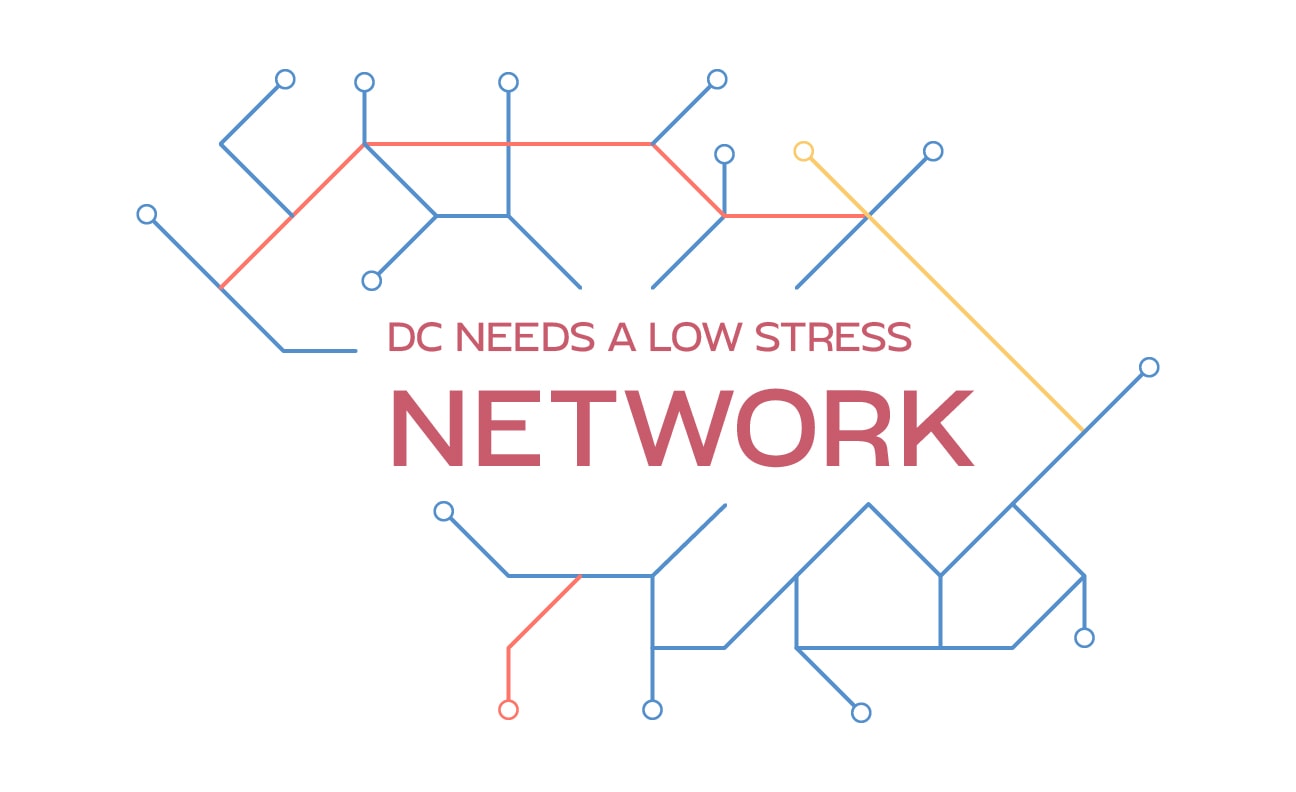 The eastern downtown protected bike lane is starting the installation process and is set to be complete by next Spring. This project and many other projects are set to be installed because advocates organized and thousands of people took action.
If you want us to continue the progress we have made then join us!
Our campaign to complete a low-stress bike network in Washington, DC has been ongoing, and our volunteers have been busy working on major projects! If you're interested in joining an advocate-driven campaign to build an entire network, head to waba.org/network, click on Join the Campaign and fill out the form!
While DDOT has been busy implementing projects our volunteers campaigned for, our collective work continues until we have the whole network.
Testifying Before Congress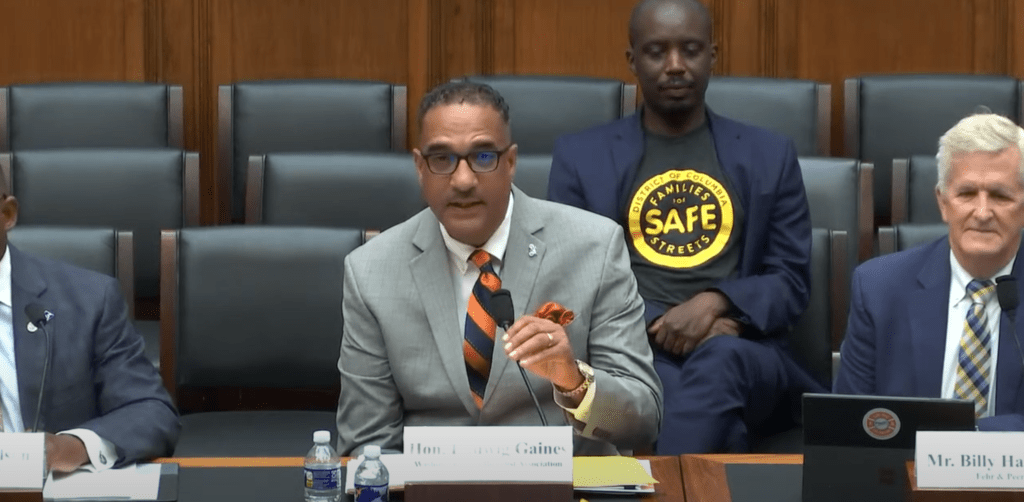 On June 8, WABA, and Executive Director Ludwig Gaines, headed to Capitol Hill to testify before the U.S House Highways and Transit subcommittee! This was a historic moment for WABA!
The hearing primarily focused on Federal Highway Administration's safety programs and how new funding and policy changes made by the Infrastructure Investment and Jobs Act could help to stem the startling rise in traffic deaths over the last few years.
The committee was particularly concerned by the disparate equity impacts of dangerous road design on vulnerable road users.
Click here to view a recording of WABA's testimony and click here to read our testimony!
Maryland
Prince George's County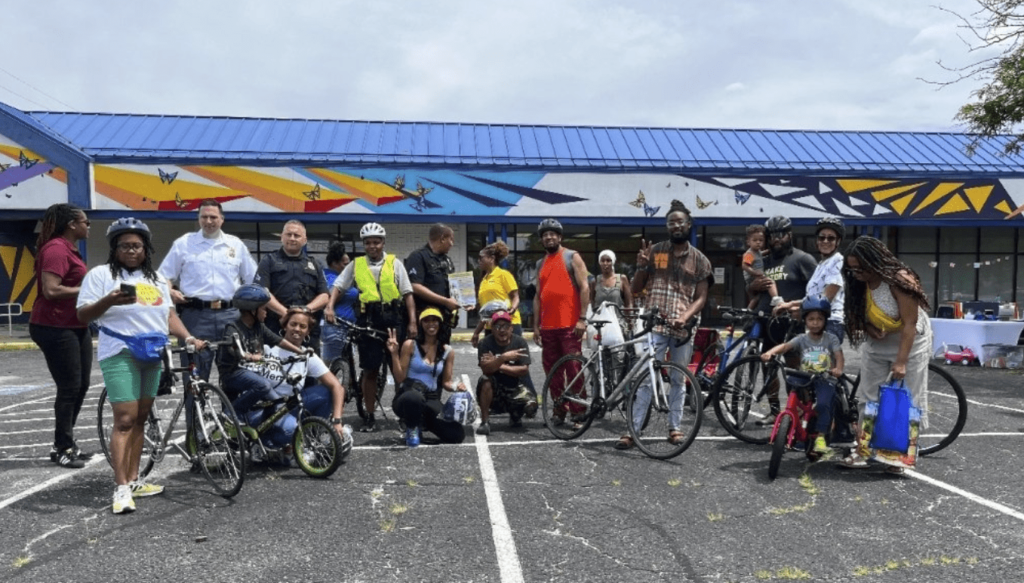 Bike and Roll Safety Day
On July 10th, The Creative Arts Center at Capital Market in Suitland, MD partnered with WABA, the Department of Public Works and Transportation, District Youth Cycling, Streets Calling Bike Club DC to host a community Bike and Roll Safety day.
The purpose of the day was to provide residents with more information about the County's vision zero campaign and provide resources to help county residents champion safe streets for all, while also feeling safe navigating the community.
The event featured a pop-up bike trail, free helmet giveaways, bike tune-ups, safety information and the farmers market!
It was a great event and we look forward to hosting more advocacy events with RISE Prince George's, The Capital Market, and the Creative Suitland in the near future.
Looking to get involved in Prince George's County advocacy now? On September 12th, Prince George's County's Active Transportation Advisory Group is hosting its quarterly meeting to discuss general issues impacting bicycle, pedestrian and shared use paths in Prince George's County.
Montgomery County
WABA's Equitable Investment Proposal
In January 2022, as the Montgomery County Council began its deliberations on the Capital Budget for the next six years, WABA submitted its Equitable Investment in Montgomery's Bike Network Proposal. The proposal aimed to shift spending on active transportation towards areas of the County that were more in need, from an equity perspective, of such investments. In particular, the proposal calls for constructing Tier One Bike Master Plan segments in four Equity Focus Areas of the County.
On May 26, the Montgomery County Council voted 9-0 to add $10.7 million to the Capital Budget to fund construction of:
A 1.3 mile protected bike lane on Cherry Hill Road
Two new Neighborhood Greenways in Wheaton;
One new Neighborhood Greenway in Silver Spring;
Three new Neighborhood Greenways in Langley Park; &
An additional $2m in planning for other tier one Bicycle Master Plan projects
All of these projects are new to the Capital Budget of the County and would not have been funded without our collective advocacy!
Please send emails to County Councilmembers and the Executive to thank them for adding money for active transportation and for making more equitable investments in biking and walking in the County!
And stay tuned for the next phase in our campaign to complete the protected bike network in Montgomery County.
Virginia
Arlington
Crystal City Bike Network
Arlington County released its final plans detailing the Crystal City Bike Network alignment, and their implementation timeline for delivering these improvements have been published on the project website.
The People Before Cars Coalition (PBC), of which WABA is a steering committee member, gave significant input and was actively involved in the development of this plan!
Here is a letter from the project team providing the PBC with additional information on the final plans and the next steps for this important effort in Crystal City! To view the full plan click here!
Alexandria
Let's get the Long Bridge right
The Virginia Passenger Rail Authority (VPRA) shared plans for the Long Bridge Project during a public meeting on June 22nd. Those plans included a design flaw that will impact people who wish to walk or roll across the bridge.
New bridges are rare; this is a once-in-a-lifetime opportunity to significantly improve transportation across the Potomac River, doubling rail capacity and creating new connections for people walking and biking from Long Bridge Park in Arlington, VA to East Potomac Park in DC.
WABA has been invested in the effort to build a better Long Bridge for over a decade, standing alongside the more than 1,400 community members who submitted comments on the project (read more here).
To view more information about this project or contact the project managers visit the project page here.
Fairfax
ActiveFairfax Plan
Fairfax County is updating and combining the Bicycle Master Plan and the Countywide Trails Plan into the ActiveFairfax Transportation Plan. Active transportation means self-propelled, mostly human-powered travel including walking, biking, rolling (scooter, wheelchair, stroller), hiking, running, and riding for transportation and recreational purposes.
The plan will establish a vision and a roadmap for implementation of safe, convenient, and enjoyable streets and trails in Fairfax County.
On May 10, 2022, the Fairfax County Board of Supervisors unanimously endorsed the Safe Streets for All Program, a comprehensive initiative to address systemic transportation safety issues for people walking, biking and using other forms of active transportation.
Currently, WABA is a member of the ActiveFairfax Engagement Technical Advisory Group and is engaged in efforts to move the plan along. Click here to visit the plan's website and/or to contact the project team.
Capital Trails Coalition Updates
Planning Session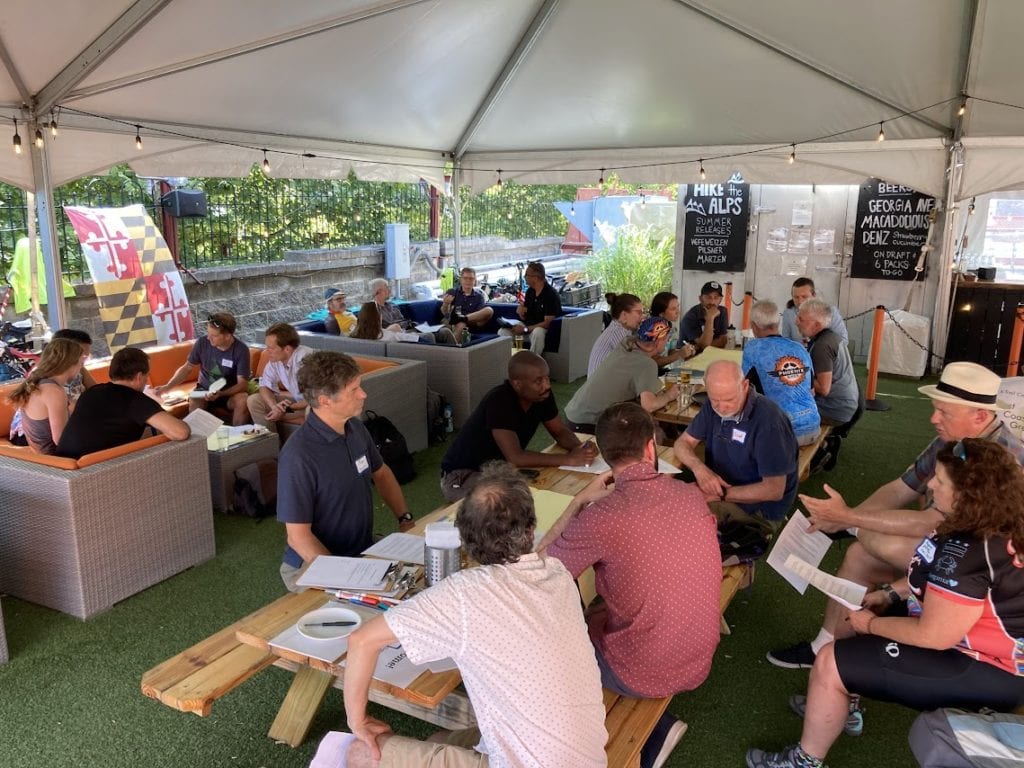 On June 29th, the Capital Trails Coalition (CTC) held an engaging and productive in-person membership meeting.
In addition to having a chance to reconnect with trail colleagues and friends, participants dug into the goals and strategies that will form the backbone of our new strategic roadmap.
CTC staff are in the process of analyzing feedback and ideas for how we actualize the strategic goals. They will then begin working with the CTC Steering Committee and others on an implementation plan, with opportunities for all members to lead and participate. Their key goal: a comprehensive and complete roadmap and action plan to present to the full membership at their next membership meeting in September!
Want to receive newsletter updates on their progress or is your organization interested in joining the CTC? Sign up here!
Families for Safe Streets Coalition Updates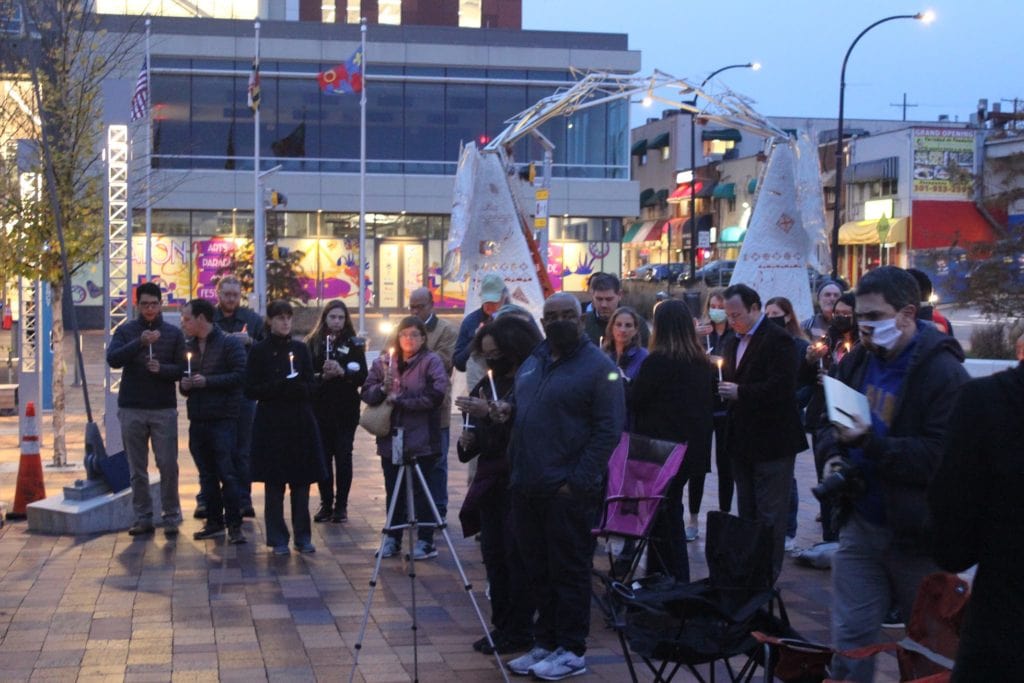 D.C. Families for Safe Streets
DC Families for Safe Streets (DC-FSS) has been busy advocating for life-saving changes and providing support to those affected by deadly crashes in our communities.
This summer has been filled with events such as the Families for Safe Streets Therapeutic Writing Workshop for individuals who have lost a loved one or been injured (or care for someone who was) in a traffic crash to D.C Council public hearings on safe streets legislation.
To get involved in D.C Families for Safe Streets, visit their website here!
Montgomery County Families For Safe Streets
Montgomery County Families for Safe Streets (MCFFSS) is currently deep into many advocacy campaigns to make streets safer in Montgomery County.
Since the recent death of Enzo Alvarenga, who was killed by a driver while biking on Old Georgetown Road, MCFFSS has been actively meeting with elected officials and advocating for infrastructure changes on the road.
In addition, MCFFS is also preparing for World Day of Remembrance 2022. To get involved in MCFFS please email advocacy@waba.org!
Northern Virginia chapters of Families for Safe Streets
In June, Alexandria Families for Safe Streets held their first in-person meeting in two years!
It was a combination social event as well as some discussion on plans for street safety advocacy activities beginning in September.
With traffic deaths up double digits in just 24 months, now is an important time to get involved in the Alexandria, Fairfax or Arlington Families for Safe Streets Chapters.
To get involved in one of the chapters visit the Northern Virginia Families for Safe Street webpage here!
Prince George's County Families for Safe Streets
Do you live in Prince George's County and you want to confront traffic violence and its epidemic of tragic injuries and deaths? We are looking to support advocates in starting a Prince George's County Families for Safe Streets chapter! If you have any interest please email us at advocacy@waba.org.
Washington Region Vision Zero Summit

Save the date for this year's Vision Zero Summit on September 13th, 2022!
This conference brings together elected officials, decision-makers, advocates, thought leaders, and the private sector to share best practices, insights and innovations to eliminate deaths and serious injuries on our region's streets and highways. 
Interested in submitting a workshop proposal idea for this year's summit? Click Here!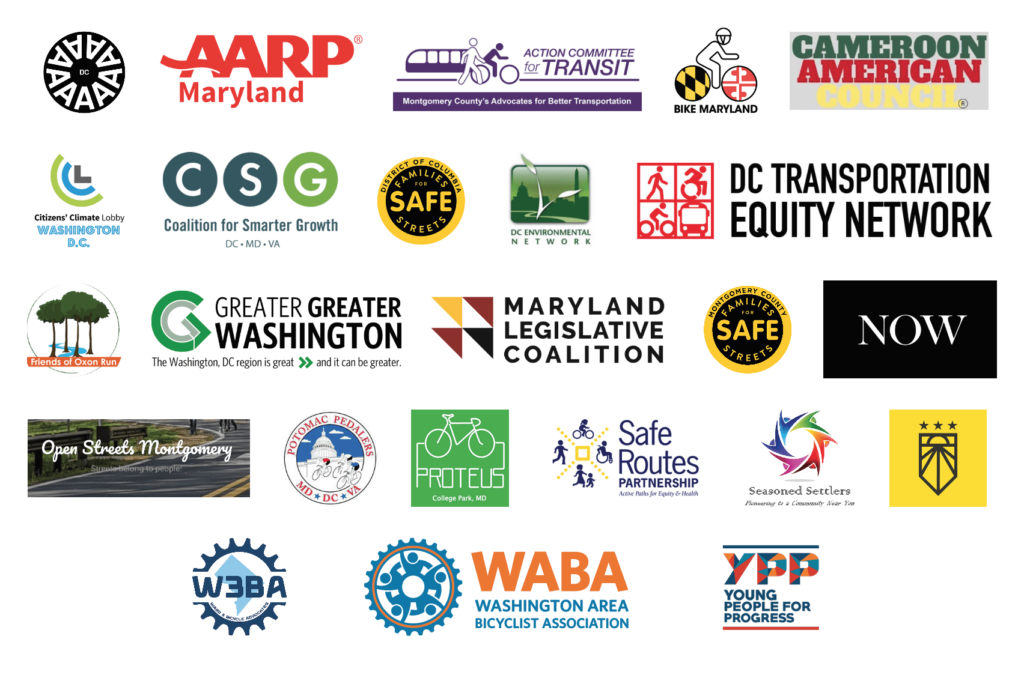 What's Next
WABA held 2022 Candidate Forums for Montgomery County Executive and Council, DC Mayor, DC Council Chair, and DC Ward 5 Council.
We also sent questionnaires to candidates for executive and council races throughout the region for all candidates.
In addition, we also gave candidates the option of signing our transportation equity pledge, a pledge asking them to commit to prioritizing budgetary and legislative measures that will help in the development of an equitable transportation system.
We closed the 2022 primary season out by hosting a get-out-the-vote (GOTV) bike ride in Washington, DC and Montgomery County! At our GOTV bike ride, we gave candidates running for Council the opportunity to speak to our bike riders about their transportation priorities! We look forward to hosting the ride on a yearly basis going forward! Check out photos from the ride here!
So what's next?
This general election, we will be encouraging our supporters to run for ANC (Advisory Neighborhood Commissioners) in Washington, D.C., as well as directing them to the community resources and information on how-to-run for ANC positions, stay tuned for more details!
In Arlington, after the general election, we will be hosting a roundtable discussion with the incoming County Board member elected in November. More information to come!
WABA is a 501(c3) and therefore we don't endorse candidates for any elected position, but we will work hard to educate our membership to help them make informed decisions!
Official Testimonies and Comments Submitted by WABA
WABA Advocacy in the News
New Montgomery County Data for Progress Poll shows that our ideas are popular!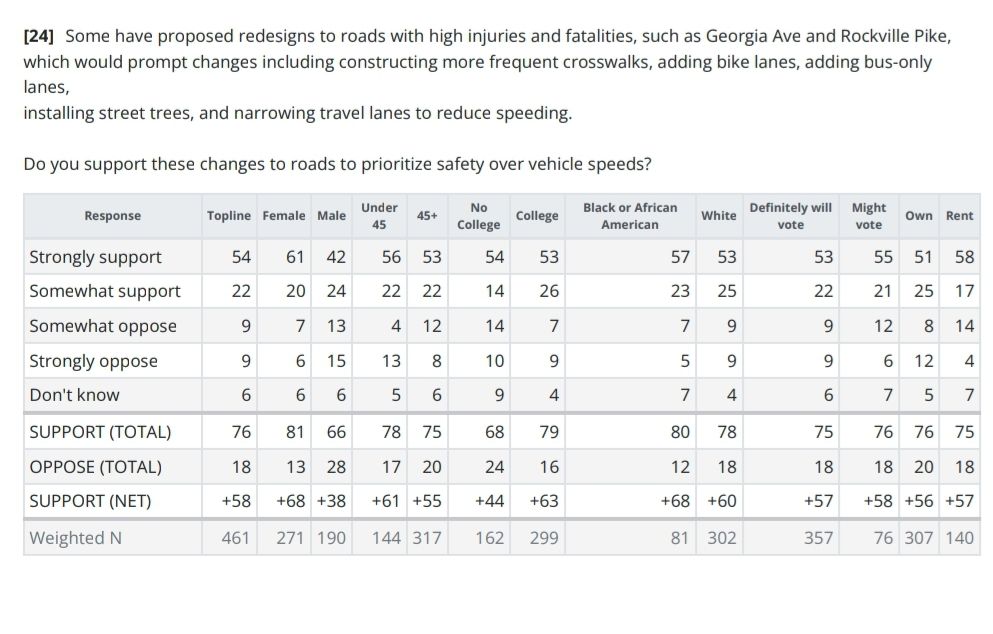 Upcoming Events and Actions
Save the Date: 2022 Vision Zero Summit will take place on September 13th, 2022
The public is asked to comment on plans for historic Harmony Hall in Prince George's County. The current plan expands the park's trail system and creates a water access point. Attend the public meeting: The NPS will present the plan at a live, virtual public meeting on July 21 from 6:30 to 7:30 pm. Click here to join the public meeting.
Keep Beach Drive Closed to Cars Public Comment Opportunity – Public meeting on July 18, 2022 from 6:30 to 8 p.m.
Join the S. George Mason Drive Multimodal Transportation Study team for the kick-off of the 2nd round of public engagement!
Visit WABA's Action Center webpage to check out the latest actions you can take for safer streets throughout the region!
New Advocacy Team Staff!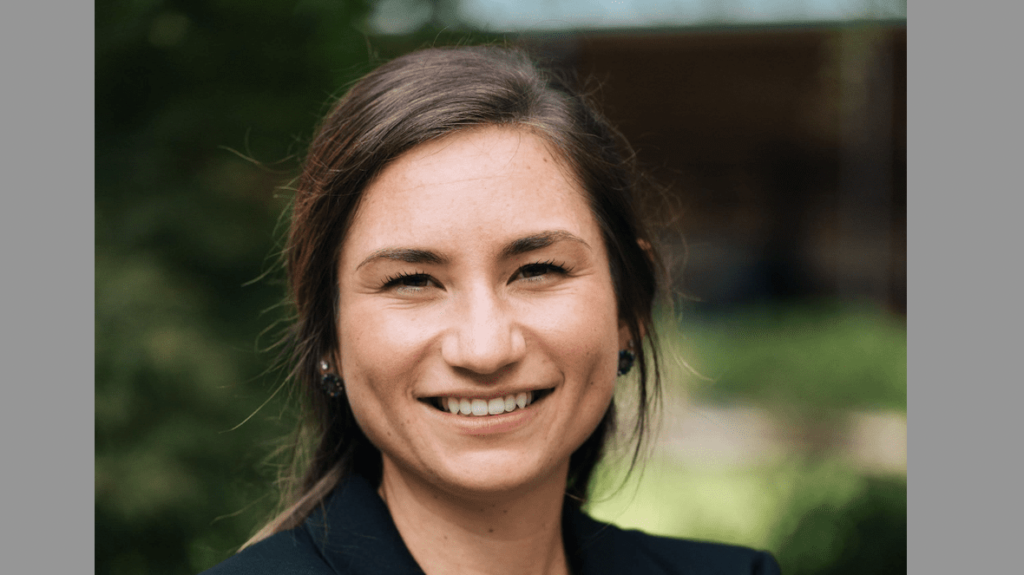 Meet Kalli, our new Capital Trails Coalition Manager!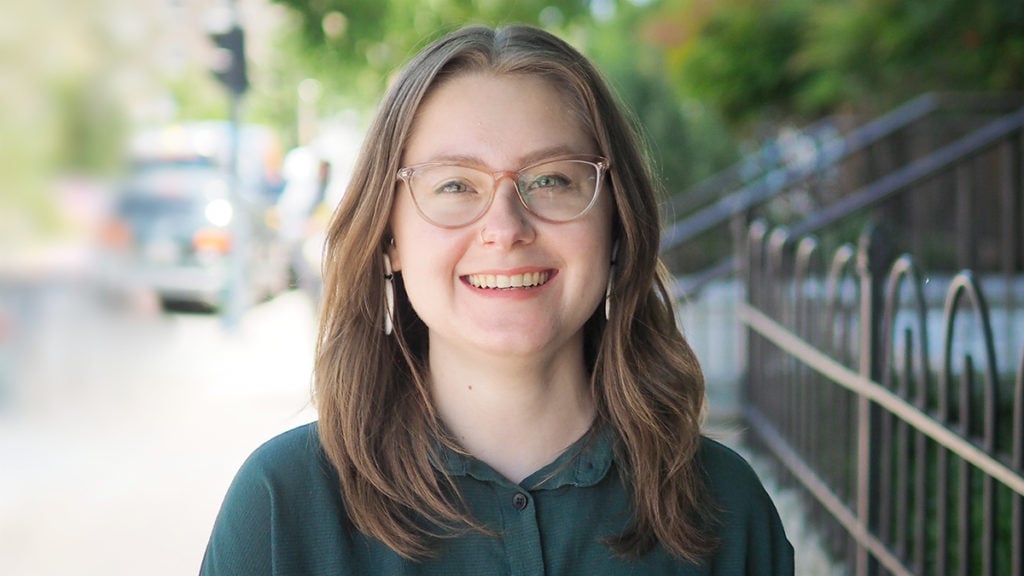 Meet Stephanie, our new Vision Zero Coalition Manager!