This class is reserved for Spanish speakers and will be facilitated in Spanish
CLASE PARA APRENDER A MONTAR EN BICICLETA PARA ADULTOS
Saturday, May 20, 2023, 10:00 AM
Wheaton Ice Arena, Wheaton
Class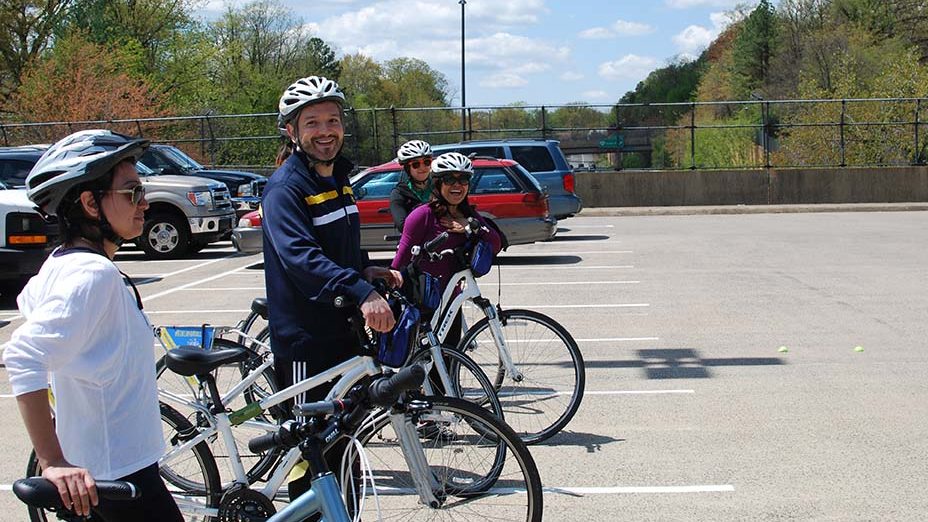 Descripción
Nuestra clase para aprender a montar en bicicleta es para participantes mayores de 18 años.
Nuestros instructores te guiarán paso a paso y te enseñarán las habilidades necesarias para subirte a una bicicleta. Los participantes aprenden a mantener el equilibrio, arrancar y detenerse, deslizarse, pedalear y conducir una bicicleta y progresar a su propio ritmo.
¿Tienes alguna pregunta? Envíanos un correo a education@waba.org.
Haz clic aquí para ver el código de conducta de WABA para participantes del evento.
Esta clase es para ti si:
Nunca has montado en una bicicleta antes
Hace muchos años que no montas en bicicleta
Anteriormente has intentado aprender a andar en bicicleta, pero no has tenido éxito.
Protocolos de Salud y Seguridad
Debido a los efectos continuos de COVID-19, se espera que todos los participantes cumplan con las pautas de salud y seguridad de WABA para eventos en persona.
Los participantes no deben asistir a eventos en persona si se sienten enfermos o muestran síntomas de enfermedad. WABA reembolsará las tarifas de inscripción a las personas que no puedan asistir porque están enfermas el día de un evento. Si estás enfermo y no puedes asistir a un evento en persona, comunícate con WABA para obtener un reembolso.
El uso de máscara facial es opcional para las actividades al aire libre. WABA no requiere que los participantes estén vacunados para asistir a clase, aunque recomendamos a todos los participantes que reciban la vacuna COVID-19. Si tu es:

Completamente vacunado (incluyendo al menos una dosis de refuerzo), puedes optar por renunciar a una máscara.
No vacunado o no completamente vacunado, debes usar una máscara facial aprobada por los CDC durante la duración de la clase.

WABA no tolerará ninguna falta de respeto hacia el personal de WABA o los participantes que elijan usar una máscara por su propia seguridad y tranquilidad.
Sobre la clase
Duración: 3 horas
Equipo: Se proporciona alquiler de bicicletas y cascos.
Costo:
GRATIS: miembros de WABA y Capital Bikeshare for All (envíenos un correo electrónico para obtener un cupón)
$10.00 – Residentes de Montgomery County
$85.00 – Registro para personas que no residen en Montgomery County
*WABA trabaja con Montgomery County para ofrecer clases subsidiadas a los residentes del condado.
Política de inscripción: Se requiere inscripción anticipada para las clases. La inscripción se cierra a la 1:00 pm el jueves antes de la clase.

Esta clase se le brinda gracias al generoso apoyo del Departamento de Transporte del Condado de Montgomery.
Ubicación
11717 Orebaugh Ave, Wheaton, MD 20902
La clase se llevará a cabo en el estacionamiento trasero izquierdo de la pista de hielo (Wheaton Ice Arena), junto al límite del bosque. Los instructores de WABA llevarán polos de color verde azulado.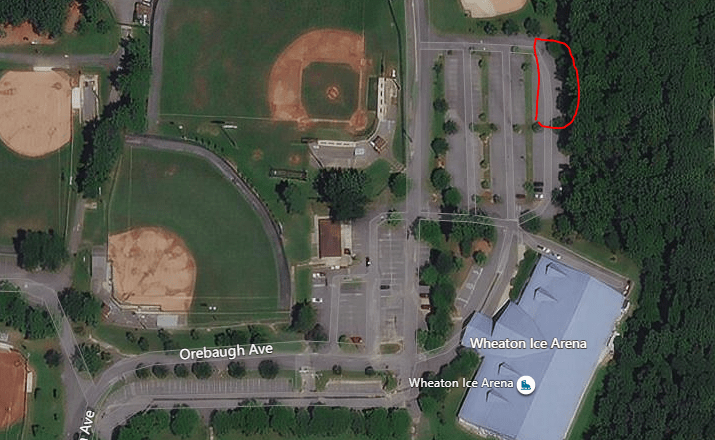 Conducción/Estacionamiento: Hay estacionamiento está disponible en esta ubicación
Metro: Esta ubicación no está cerca de un metro, pero se puede acceder a través de las rutas de autobús #9 y #31. ID de parada: 20088
Boletos
Pase el cursor sobre el cuadro y desplácese para hacer clic en el botón de registro.
Register
Hover over the box and scroll to click the registration button.