Capital Trails Coalition Newsletter: Winter 2023
2023 is off to a strong start and we've been keeping busy.
Have you been able to get outside to enjoy the warm weather these past few weeks? If not (and even if so), we hope you can get out and enjoy your favorite trails, the longer days, and the early blossoms soon! In the meantime, we encourage you to check out a snippet of what we've been up to so far this year.
We're thrilled to announce three new CTC members! Please send a warm welcome to Taylor Jones on behalf of Bikes for the World, Alanna Mensing and Charlie Grymes on behalf of the Greater Prince William Trails Coalition, and Diane Harris who is a member of a number of cycling clubs across Prince George's County!
REGIONAL UPDATES
SAVE THE DATE: Quarterly Membership Meeting on March 22 – We look forward to our next quarterly membership meeting on Wednesday, March 22nd at 4:30pm, to be held virtually. If you'd like to share a presentation or an announcement, reply to this email.

Virtual Meetings: We plan to host future quarterly membership meetings virtually to ensure they're easy to attend for all folks across the region.
Let us shine the spotlight on you! We'd love to highlight our member organizations. We're seeking organizations who'd like to invite CTC member organizations to a meet-up, site visit, or other activity (e.g., a community walk, run, or ride; a community conversation, a virtual discussion, etc.) or who would like to be featured in the CTC newsletter!
Update on RAISE Grant Applications supporting the Capital Trails Network: The CTC is excited to support three regional proposals to the U.S. Department of Transportation's competitive Rebuilding American Infrastructure with Sustainability and Equity (RAISE) program. The proposals include the Arlington Memorial Trail (formerly referred to as the Arlington Cemetery Wall Trail), the Capital Crescent Trail tunnel, and the multi-jurisdictional package of trail construction and rehabilitation projects across Prince George's County, Montgomery County, and DC. We will provide opportunities to support these projects over the coming months through events and other outreach. Stay tuned for more and let us know if you'd like to get more involved!
Submit comments to Improve Road Safety for all Users on Federal-Aid Projects – The Federal Highway Administration (FHWA) Request for Information (RFI) regarding Improving Road Safety for All Users on Federal-Aid Projects requests comments on whether changes to the FHWA Design Standards regulation or other FHWA regulations are needed to facilitate the development of Complete Streets and Complete Networks that serve all users. The RFI (Docket No. FHWA-2021-0011) public comment period closes on March 20, 2023.
Join the TrailNation Collaborative, a multi-disciplinary learning community hosted by Rails-to-Trails Conservancy that offers proven tools and methods to establish and grow trail networks across the country.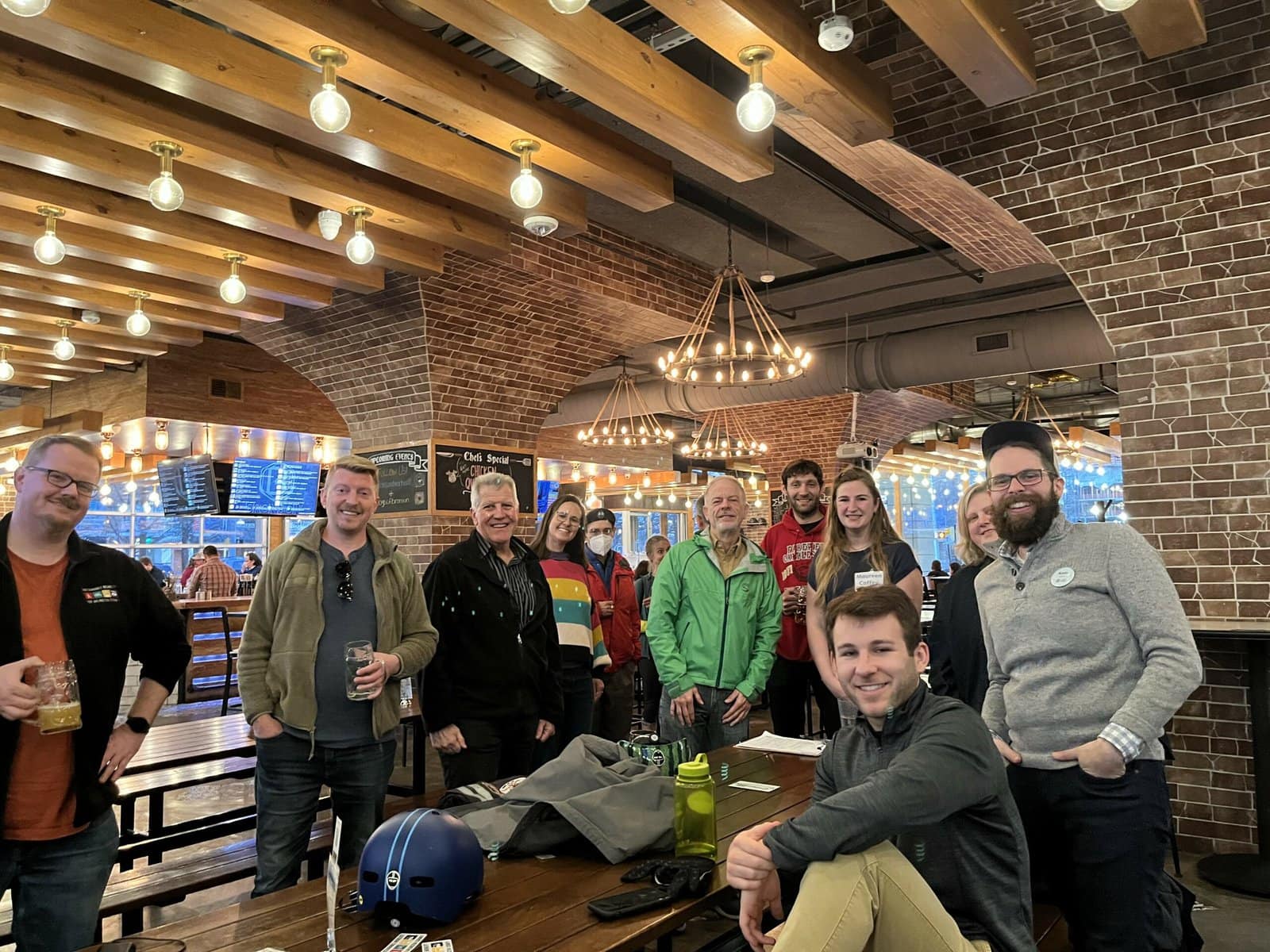 VIRGINIA UPDATES:
Virginia Passenger Rail Authority hosting Long Bridge public engagement events – On February 13th VPRA held a meeting to review the current 30% design of the bike and pedestrian span to be constructed alongside the new rail bridge. We're excited that they've considered our comments to increase the width of the span to 16 feet (up from 14 feet). We are excited to continue engaging with them to encourage additional improvements that will make the crossing easier, safer, and more comfortable for people walking, biking, and rolling. VPRA announced plans for additional public engagement opportunities through the month of March:
VRE Crystal City Station Pop-Up – Wednesday, March 8, 3:30 to 6:00 PM
VRE L'Enfant Station Pop-Up – Tuesday, March 21, 3:30 to 6:00 PM
Long Bridge Aquatics Center Pop-Up – Saturday, March 25, 1:00 to 3:00 PM
Virtual Public Meeting – Monday, March 27, 6:00 to 7:00 PM
DC Farmer's Market Pop-Up – Saturday, April 1, 12:00 to 2:00 PM
Virginia Outdoor Recreation Caucus Meeting – The CTC and ECGA joined Caucus co-chairs Senator Emmett Hanger (R-Augusta) and Delegate David Bulova (D-Fairfax) for the annual meeting of the Outdoor Recreation Caucus to hear presentations from speakers on parks, water, and trails, network with peers in the outdoor space.
CTB Approves Action on the Mount Vernon Trail – The Commonwealth Transportation Board authorized VDOT's Commissioner to enter into a Memorandum of Understanding (MOU) with the National Park Service, the Federal Highway Administration, and Arlington County to execute a major project to enhance the 18-mile Mount Vernon Trail. The estimated cost of this project is $32.9 million, of which $28.9 has already been allocated by CTB. The remaining $4 million will be funded through the Federal Lands Transportation Program. Many of the improvements will affect a five-mile segment of the trail located in Arlington County.
Expansions to the W&OD Trail in Arlington County – The Northern Virginia Regional Park Authority is looking to expand the W&OD Trail in Arlington, potentially by 2027. NOVA Parks' five-year strategic planincludes proposed upgrades to Arlington's section of the Washington & Old Dominion (W&OD) Trail, including the addition of a dual-use trail. If you're interested in supporting these efforts, please reach out to Kevin who is organizing support from residents and organizations.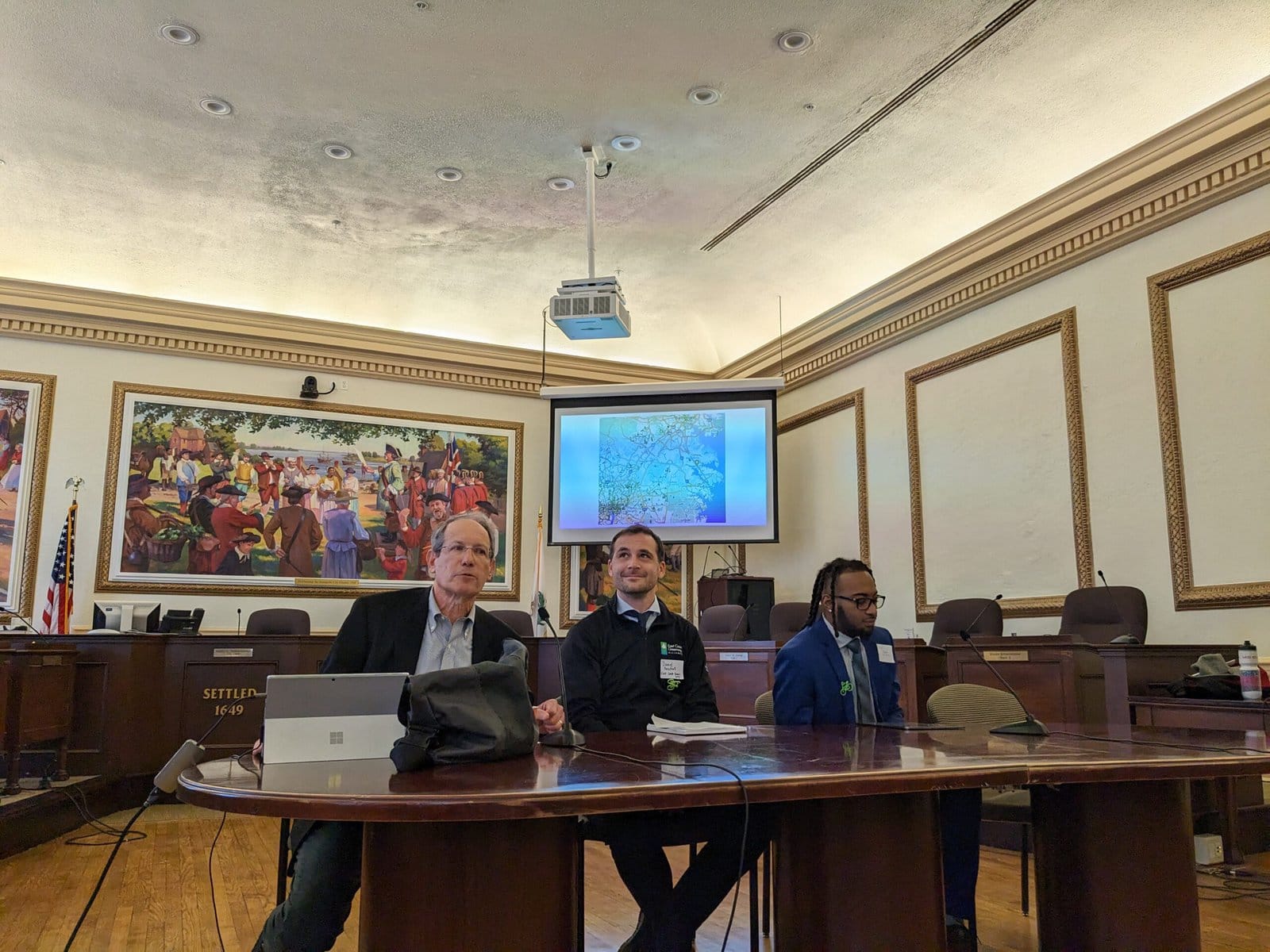 MARYLAND UPDATES:
Prince George's County Trail Rehabilitation Progress – We're excited to see and to celebrate completed rehab projects to Prince George's County trails. Kudos to M-NCPPC for progress that makes it easier and safer for folks on trail, including new planking on the Northeast Branch Trail Bridge over Paint Branch and new decking at the CSX underpass.
Bike Maryland Symposium 2023: Maryland advocates joined Bike Maryland for their annual symposium in Annapolis to speak with state leaders. Check out a photo from the trails panel including ECGA and RTC above.
Support for the Greenbelt East Trail – We're excited to support Proteus Velo Club, Inc.'s proposal to the Rivers, Trails, and Conservation Assistance Program to support a feasibility study and initial concept planning, alongside other organizations including the East Coast Greenway Alliance, Greenbelt Community Development Corp, and the Anacostia Trails Heritage Area (ATHA). Sign-up to receive regular updates!
Little Falls Parkway Public Meeting – Montgomery Parks held a meeting in mid-February to discuss the proposed creation of a linear park along Little Falls Parkway, repurposing some of the existing road space to include a trail. The presentation included traffic studies conducted along Little Falls Parkway and an extensive comments and questions session. Next steps include a March 23 Planning Board public hearing followed by a March 30 work session to confirm how to proceed with parkway configuration.
MCDOT Tuckerman Lane Road Diet Pilot Meeting: MCDOT held a meeting on the Tuckerman Lane Road Diet Pilot, a proposed one-year pilot lane reduction that would shorten the pedestrian/bicycle crossing at the Bethesda Trolley Trail. The proposed plan for the road diet does not include adding bike facilities.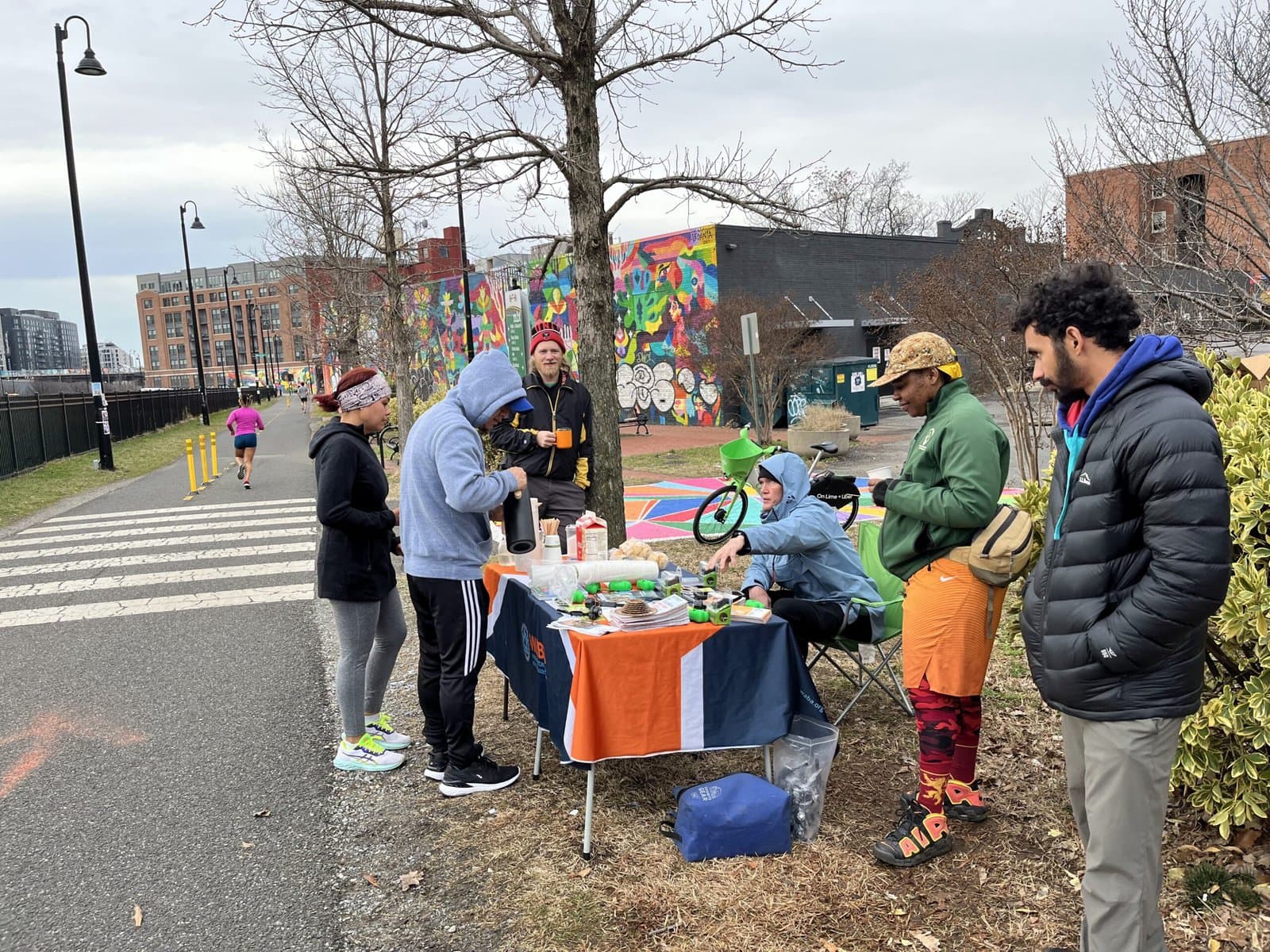 DISTRICT OF COLUMBIA UPDATES:
Share comments on the Suitland Parkway Trail – DDOT hosted a public meeting in mid-February to discuss the future of the Suitland Parkway Trail, a 1.7-mile paved trail that runs along Suitland Parkway from Pomeroy Road SE to Southern Avenue, that is currently in rough shape. The proposed improvements include rehabilitating the trail, adding new community connections, rerouting the trail to include a buffer from the parkway or to add a crash barrier, and installing trail and street lights.
Celebrating DC Trails with the DC Trail Rangers – CTC staff joined several events hosted by WABA's DC Trail Rangers including coffee hour on the Met Branch Trail on every third Thursday of the month and a Service Day Clean Up along the Marvin Gaye Trail on MLK Jr Day. We hope you can join us for future events – see below for more details!
Every Mile Together Festival – We had a festive time chatting trails and joys of walking, running, biking, and being outdoors while tabling at REI's Every Mile Together celebration on February 25th.
Shepherd Branch Trail – In collaboration with passionate advocates, organizations including the Anacostia Riverkeepers, Sierra Club, APACC, and others, and local leaders, we're supporting a decades-long campaign to call for progress to convert the the Shepherd Branch rail spur into a multi-use trail in Southeast DC. If you're interested in joining these efforts, please reach out!
Planned updates for the Metropolitan Branch Trail – DDOT completed 100% design drawings in FY 2022. After a successful construction bid process, construction ground-breaking is expected in Spring of 2023, followed by 18 months of construction. Project completion is expected in 2024.
Employment & internship opportunities