Maps and Documents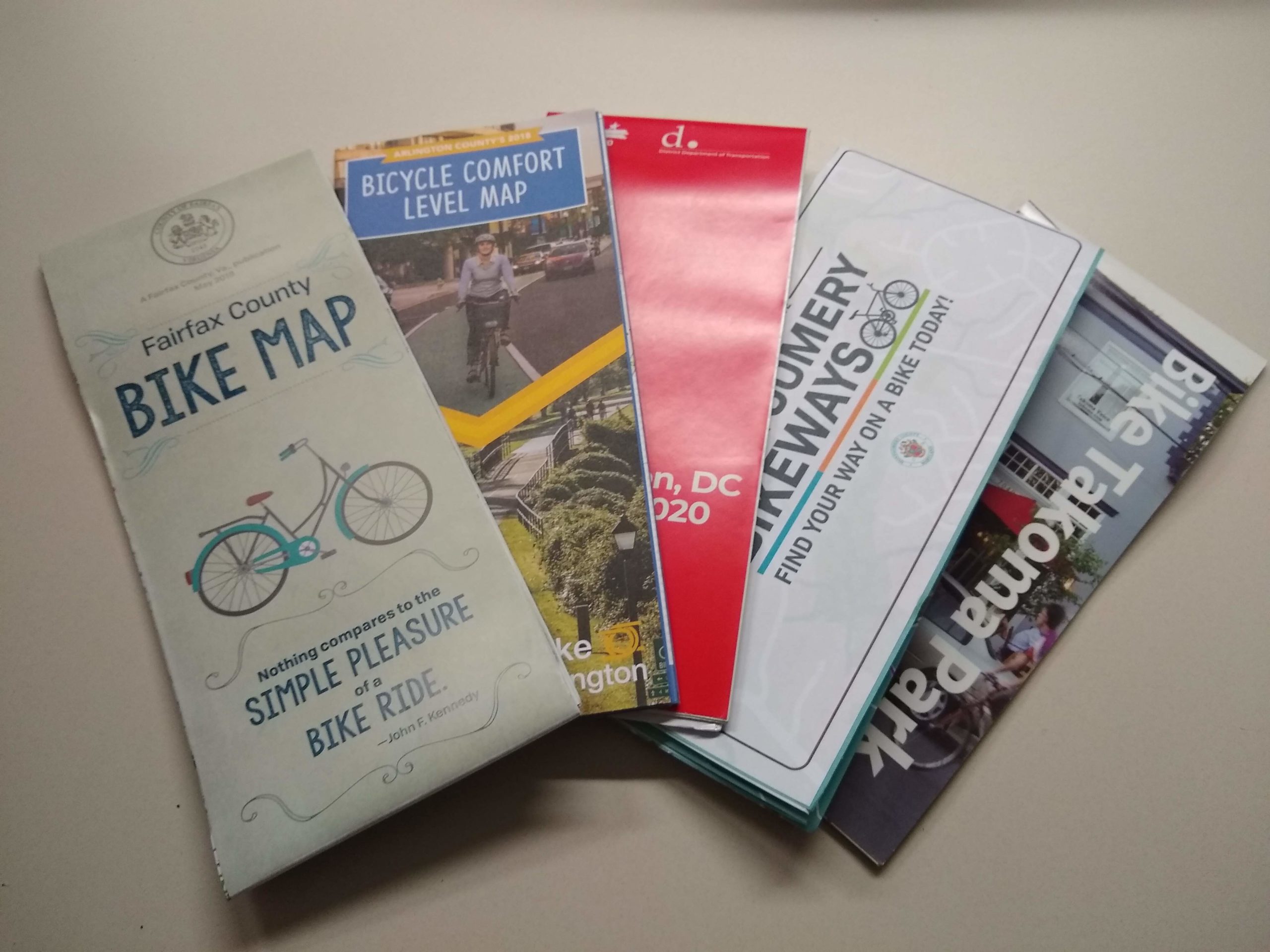 Maps & Wayfinding
Finding a good route is important when you are trying to get around the region by bike. Fortunately, there are maps, apps, websites, and tools to help you find your way. Listed below are some of our favorite online wayfinding tools and maps. We also have paper copies of many local maps at the WABA office, and we welcome you to stop by during business hours to see what materials are available and take what you need.
Google Maps is one of the best online tools for determining bicycle routes. It combines the standard Google Maps mapping and routing functionality with extensive trail data from Rails to Trails Conservancy, and it has improved greatly over time due to the consistent feedback of bicyclists.
All Capital Bikeshare stations can be found here.
Jurisdictional Maps are available from many governments in the region, including:
State & District Bicycle Maps
City & County Bicycle Maps
Additional Trail Maps
WABA Resources for Advocacy & Outreach
Regional Bicycle Plans and Planning Documents