Support Tom McCann and WABA!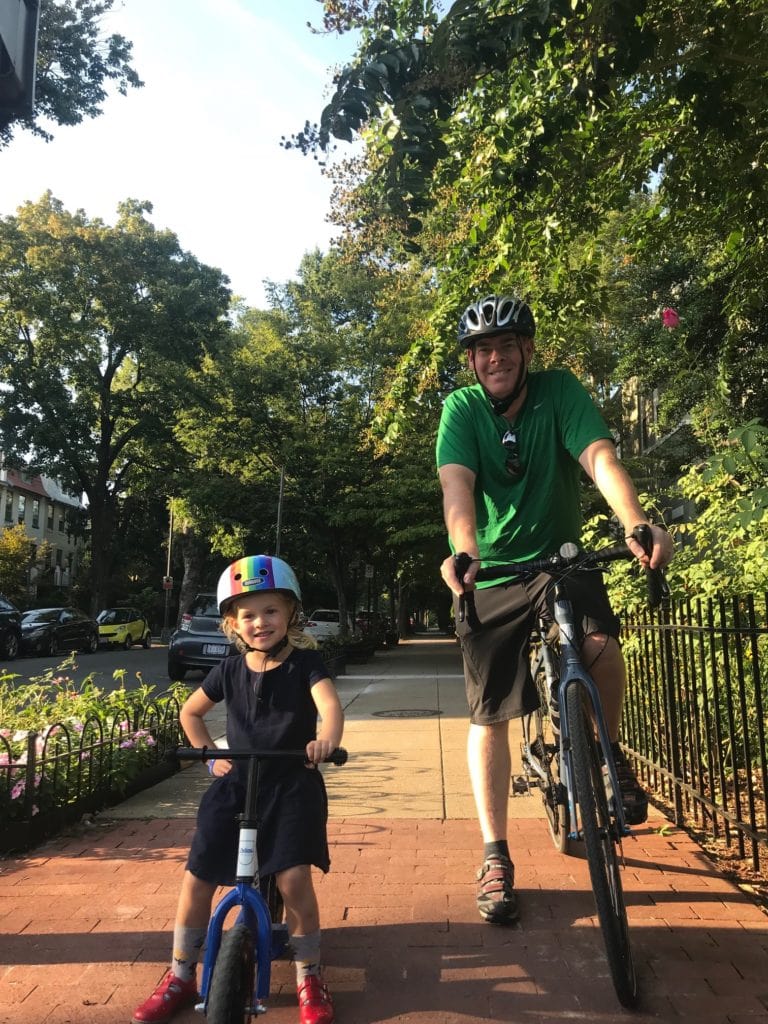 Please help me reach my goal of $1,000 by October 11!
I am lucky enough to commute to work by bike every day – except for a few of those days when it's pouring! At the end of my block is a bike lane that connects to a network of lanes that take me across town and within two blocks of my office. In recent years riding in DC has improved significantly thanks in part to the Washington Area Bicycling Association (WABA). Today, riding in Washington is safer, more accessible, and more fun for me and Madeleine who is learning to ride her own bike.
That's why I'm raising money for WABA, a local nonprofit organization dedicated to creating a healthy, more livable region by promoting bicycling for fun, fitness, and affordable transportation. One of WABA's major projects is the Capital Trails Coalition: bringing together local organizations to increase connectivity among the greenways in the DC area. One of those trails is the C&O Canal towpath, stretching 184.5 miles from Georgetown to Cumberland. October 11-14 I will be biking the entire length of the C&O Canal to raise money and awareness for WABA's work. It will definitely be a challenge, but I have wanted to ride the full C&O Canal path since I moved to DC and this fundraiser is the perfect opportunity!
Thanks for your support, and for supporting WABA! Please help me reach my goal of raising $1,000 by October 11!