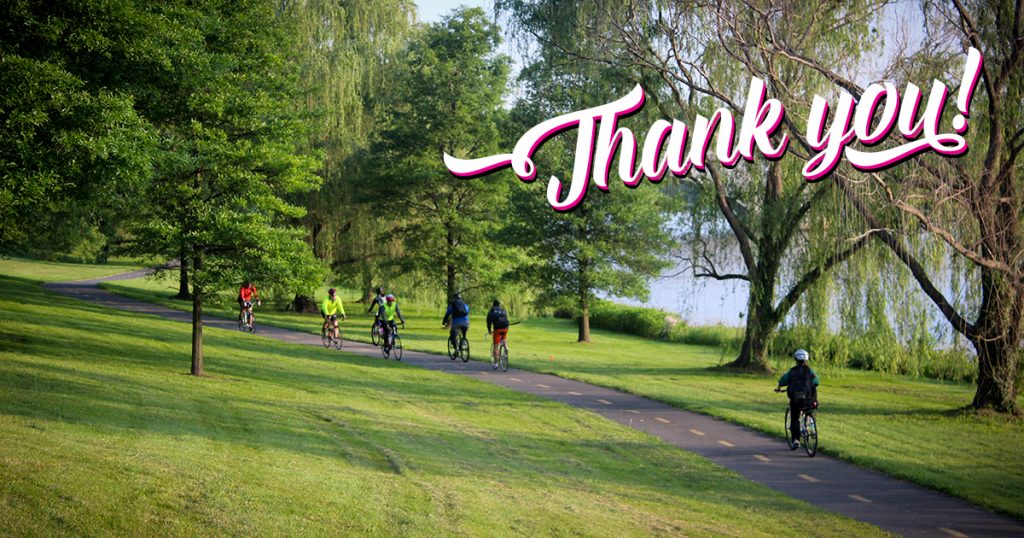 Our region's largest celebration of people on bikes happened once again this year on Friday, May 20th. More than 17,500 people registered for Bike to Work Day this year, exceeding the number of registrants from last year. Bike to Work Day 2016 had pit stops at 83 locations around Maryland, DC and Virginia to celebrate people choosing to commute by bicycle. WABA wants to thank you for riding your bike, thank you for participating in Bike to Work Day (because whether that was your first time or your 400th time biking to work, your registering for the event and helping us show the growth in biking is important), and thank you for supporting better bicycling. We hope you're still biking to work or if you haven't tried it again since, then there's an excellent opportunity coming up to do your commute on two wheels once again. Join us on June 9th, 2016 for a happy hour in DC, Maryland or Virginia to celebrate "Bike to Work Again Day."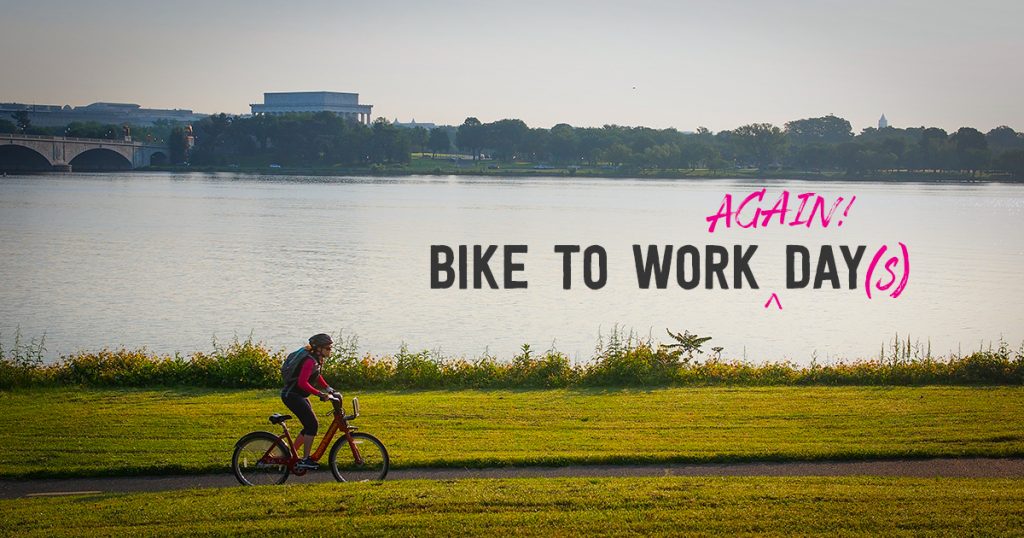 To celebrate biking and encourage you to bike again, WABA will be throwing three parties at once!
All three of the Bike to Work Again Day Happy Hours are Thursday, June 9th from 6-10pm:
WABA will provide information about biking at the happy hours, have free resources like bike maps and law guides, and have up to date information about SafeTrack.  RSVP for the Bike to Work Again Day happy hour near you on Facebook using the links above.