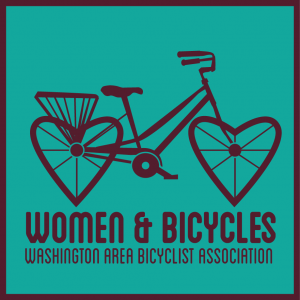 Women & Bicycles began because 26% of cyclists identifying as female is too low a number. We formed to empower, educate, and encourage women/trans/femme identifying bicycle-riding persons in the DC, Virginia, and Maryland metro areas.
The Women & Bicycles program is centered on a peer-to-peer experience that inspires women to bike, participate, teach, advocate, and lead in the bike movement.
Since the program launched in 2013, hundreds of supporters throughout the region and the program Roll Models have helped us host 200+ events, engage with 6,000+ participants, and inspire hundreds of women make biking a new and rewarding part of their lives.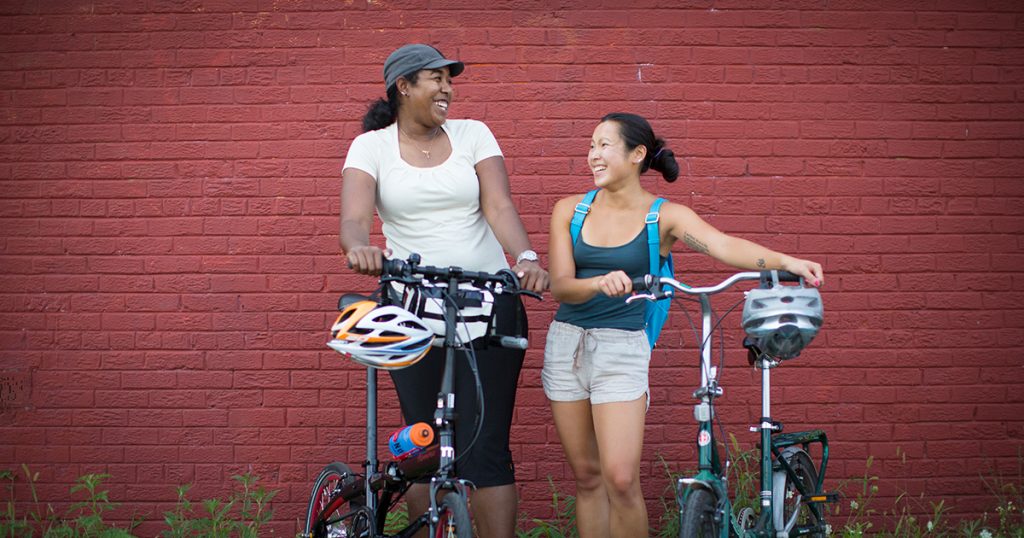 Attend our Women & Bicycles Events
Workshops: Bike-related skillsharing throughout the DC metro area
Rides: Accommodating all experience levels
Social Events: Coffee Clubs, Bagel Club, and more!
Mentorship: The Roll Models pair experienced biking women with biking novices.
*Our events are open to those who identify as women at this stage in life. The Women & Bicycles program is committed to being a welcoming and supportive space for all who identify as women, including trans, gender queer, and gender fluid persons.
Up Next:
All Women & Bicycles in-person events have currently been postponed for community health due to COVID-19.
Weekly
Downtown Donuts!
Most Thursdays, 7:30 am – 9:00 am
M.E. Swings, 1702 G St NW, Washington DC
Weekly community-organized downtown coffee get-together for Women & Bicycles! Please see the Women & Bicycles Facebook group "Events" section for Donuts! event and confirmation that a specific Thursday is a go.
Pleasant Pops Coffee Hour
Most Fridays, 7:30 am – 9:00 am
Pleasant Pops, 1781 Florida Ave NW, Washington DC
Join us for weekly community-organized coffee club where we share biking joys, avocado toast, caffeinated beverages and yes, even breakfast popsicles! It's a "rolling" timeframe – so, come for any or all of it as it works for your schedule! Please see the Women & Bicycles Facebook group in the "Events" section for individual events.

Get Connected and Informed
Women & Bicycles Facebook Forum: Sharing tips, tricks, stories, events, and cheer
Join our email list:
Make a donation to support Women & Bicycles: