Supporting Attorney Program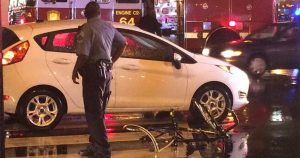 WABA fights for safer streets and better laws to protect you when you ride. Despite our best efforts, crashes happen.
WABA's Supporting Attorneys are a network of regional attorneys who support WABA's mission and have a personal connection to bicycling. WABA's Supporting Attorneys have expertise and experience supporting and representing crash victims and WABA members through:
WABA's Supporting Attorneys are also engaged with our legal advocacy. They helped WABA pass the Motor Vehicle Collision Recovery Act of 2015 that ended contributory negligence in the District of Columbia (learn more here). We're grateful for their investment in WABA and their hard work that makes our streets safer for people biking.
Meet WABA's Supporting Attorneys
Each attorney in our network brings a different skill set and expertise to help fight for their clients. WABA cannot give legal advice, but these attorneys offer a free consultation to WABA members and crash victims.
Cory Bilton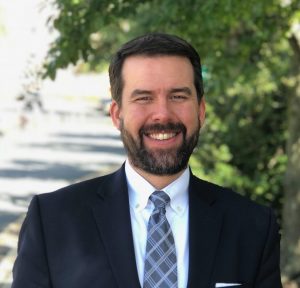 Cory Bilton helps injured cyclists in DC, Virginia, and Maryland. He started working with injured bicyclists while going to law school at night.He focuses extra effort on assisting injured bicyclists, even when it's not a case where an attorney needs to be involved. Cory has also helped bicyclists in some unique circumstances where other lawyers refuse to help, such as bike-on-bike accidents or phantom vehicle cases.
Cory commutes by bike from Fairfax to DC as often as possible, so he has first-hand experience of many of the challenges bicyclists face in the area. He is also one of the very few injury lawyers that advocated for a change in the contributory negligence law in DC. Cory can be reached at (202) 347-0303 or cory@biltonlaw.com.
Contact Cory Bilton:
Bruce Deming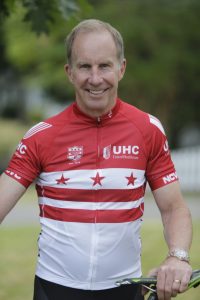 Bruce Deming, "The Bike Lawyer," is an avid cyclist and cycling advocate whose legal practice is devoted exclusively to representing injured cyclists and pedestrians. As a competitive cyclist who trains throughout the year, Bruce rides every day, and knows first-hand the dangers and challenges that cyclists face out on the roads and city streets. With over 30 years of active trial experience, Bruce understands the nuances of bike law and bike accidents, and takes pride in ensuring that every one of his clients receives the compensation they deserve. As his clients will attest, he takes pride in his work, keeps them informed every step of the way, and will not rest until they achieve an excellent result.
Aside from his law practice devoted to cyclists and pedestrians, Bruce remains active as a cycling advocate in the Washington, DC area, and regularly testifies before the DC City Council on bike-related issues. As a long time WABA member and supporter, he is passionate about the need for better cycling infrastructure to foster the growth of cycling as an important part of urban transportation culture.
Bruce is also an author of several books, including "Surviving The Crash: Your Legal Rights in a Bicycle Accident."
Contact Bruce Deming:
Allan M. Siegel of Chaikin, Sherman, Cammarata & Siegel, P.C.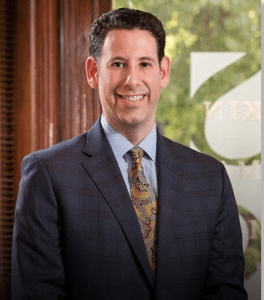 As personal injury lawyers active in the local cycling community and with bicyclist advocacy organizations like the Washington Area Bicyclist Association (WABA), Chaikin, Sherman, Cammarata & Siegel, P.C. know that bicycle crash cases are high stakes matters, and that injured riders often suffer catastrophic harm such as traumatic brain injuries, or serious spinal injuries. In many cases, bicycle crashes are a result of the negligence of motorists, including those who fail to yield to bicyclists,  drive distracted, or drive under the influence.  They also sometimes involve government entities that failed to meet their duty of care when performing their duties, or fail to take steps to reduce risks on public roads.
Over the years, Chaikin, Sherman, Cammarata & Siegel, P.C.  has secured millions of dollars in compensation for victims injured in bicycle and pedestrian accidents across the region, and as a result of the negligence of government entities, including the District of Columbia, the Alexandria Transit Company, Ride-On, and WMATA. If you or someone you love has suffered an injury due a preventable crash, Allan M. Siegel is available to help you through these difficult times, and fight for the compensation you deserve.  Please click on this link to get more information about the law firm, or call Mr. Siegel directly at (202) 659-8600.
Contact Allan M. Siegel:
WABA does not endorse companies, products or services. Advertising revenue supports our nonprofit mission.
If you are interested in joining WABA's Supporting Attorney Program, please email Akyra Davis.