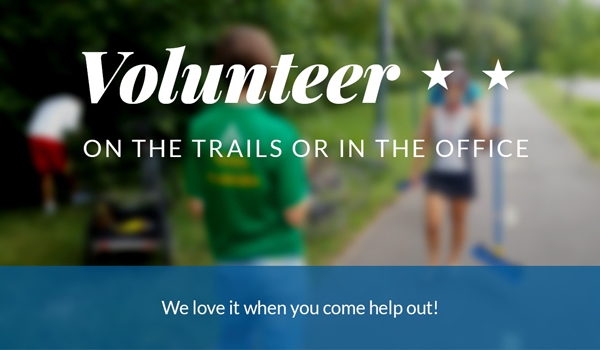 Volunteers are integral to WABA's events, office management, advocacy, education, and outreach initiatives.
Volunteer opportunities will be posted on this page as they emerge. The best way to stay up-to-date with our volunteer needs are to sign up for our Volunteer and Event Hub email blasts (sign up here or to the right) and follow us on Twitter and Facebook.
Did you know you can volunteer your way to a free WABA membership?! Volunteer three times to earn a one-year membership. Keep track of the times you've volunteered with us and apply for your free WABA membership here.
Ongoing Opportunities:
Ongoing opportunities
WABA is building a coalition of DC residents who are interested in bringing an open streets program to the District for the first time. An open streets program temporarily closes roads to vehicle traffic and opens them to people – so communities can come out in their street and enjoy the city in the most fun, active, and creative ways.
If you're interested in learning more about open streets or joining our volunteer Open Streets Working Group, sign up here.
---
Ongoing opportunities
WABA's outreach team is recruiting a community of volunteers to inspire more bicycling in the District. Bike billboards, pizza nights, and block parties — all on your commute home. Click here to sign up and join us at our next event!
---
Join the Trail Ranger Team
Ongoing opportunities
Join the team for a day and expand our capacity while learning more about the trails! Trail Ranger volunteer orientation required. Learn more and signup below:
---
Ongoing opportunities
WABA relies on the support of hundreds of volunteer ride marshals each year to make our signature rides a success. We recruit marshals for all of our signature ride events. And new in 2017: we will be launching a new volunteer ride marshal training – so if you haven't marshaled before and are interested in joining the ranks, sign up to be a Ride Marshal now for more info! The coolest thing about being a WABA Ride Marshal? You get to the do WABA ride events for free. Click here to join our Ride Marshal email list.
For questions about volunteer opportunities, email volunteer@waba.org.