Marvin Gaye Park Bike Ride and Repair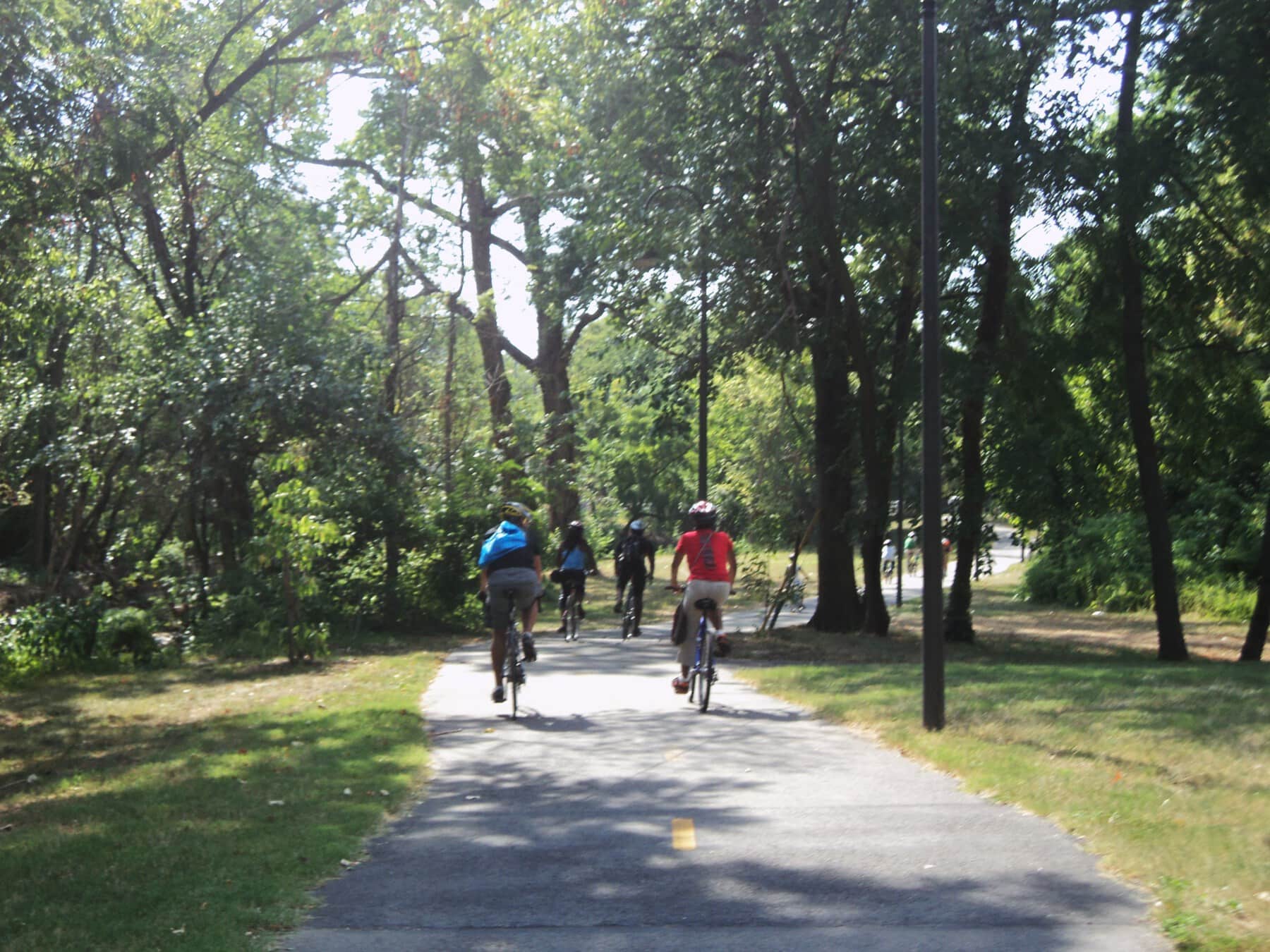 Last Saturday, WABA staff and volunteers joined The Riverside Center in hosting a community bike party in the neighborhoods of Lincoln Heights and Deanwood in Northeast DC.
This area is home to one of DC's hidden gems, the Marvin Gaye Park Trail. Nestled in the newly restored Watts Branch corridor, this 1.6-mile linear park offers countless social amenities, including a stage, two community gardens, a peanut park, two playgrounds, basketballs courts and baseballs diamonds, a restored stream and thriving community organizations like The Riverside Center.
Cyclists of all ages spent the afternoon  learning how to work on their bikes with volunteers from The Bike House, before setting off as a group on a leisurely ride along the trail.  We returned to the park hub where the Riverside Center staff awaited us with music, karaoke, fresh fruit and vegetables, and homemade smoothies from their Farmers Market. The story of  Marvin Gaye Park is one of vibrant growth and we are thankful to partner with The Riverside Center, a community hub that has transformed the region through its work in the park.
It's clear that our East of the River Initiative is drawing support from individuals and groups who share our goals and support our mission. We were also joined by two members of DC's Bicycle Advisory Council, Ellen Jones and Jameel Alsalam, as well as Slyvia Brown, the area's ANC chairperson. As the East of the River Initiative continues to gain traction, we hope that you, our members will continue your support by joining us at an upcoming event or donating to help us out.
Join us next Friday, August 12th for a social ride to Yards Park!