Make Bike Shifting Your Friend with Steve Offutt
Sunday, August 16, 2020, 10:00 AM
Wherever you are!
Class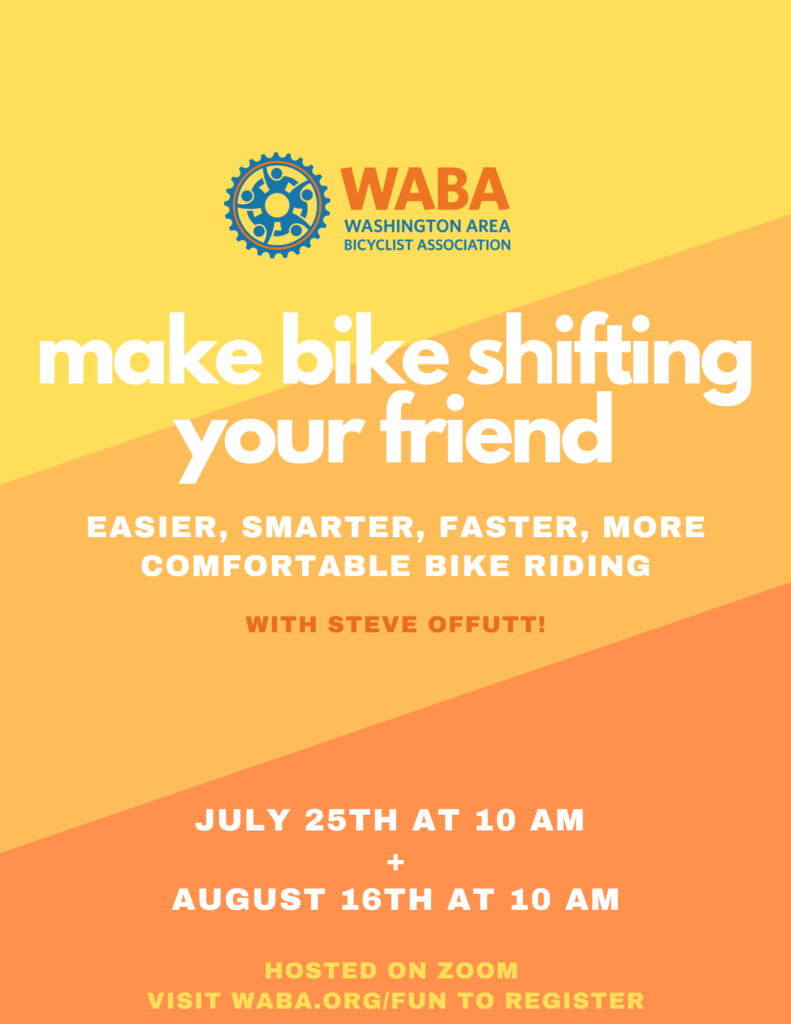 Understanding how shifting works on your bike will make you a better, more confident and more comfortable bike rider. Join WABA Instructor, Steve Offutt, as he breaks down the process of shifting, identifies parts of the drive train and answers all of your questions to improve your next ride.
This webinar is FREE to join. Invite friends and family members and be sure to bring plenty of questions!
Tune in on Zoom
Add to your calendar by clicking here.
Click here to join the Zoom meeting!
Meeting ID: 935 7872 4265 PIN: bike