Fenton St. Protected Bike Lane Virtual Meeting
Wednesday, November 18, 2020, 7:00 PM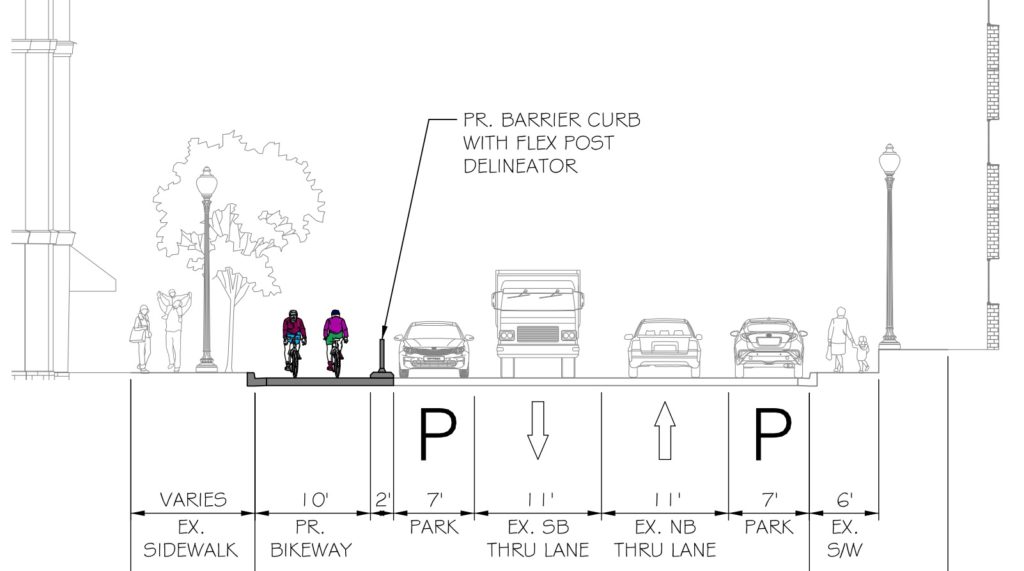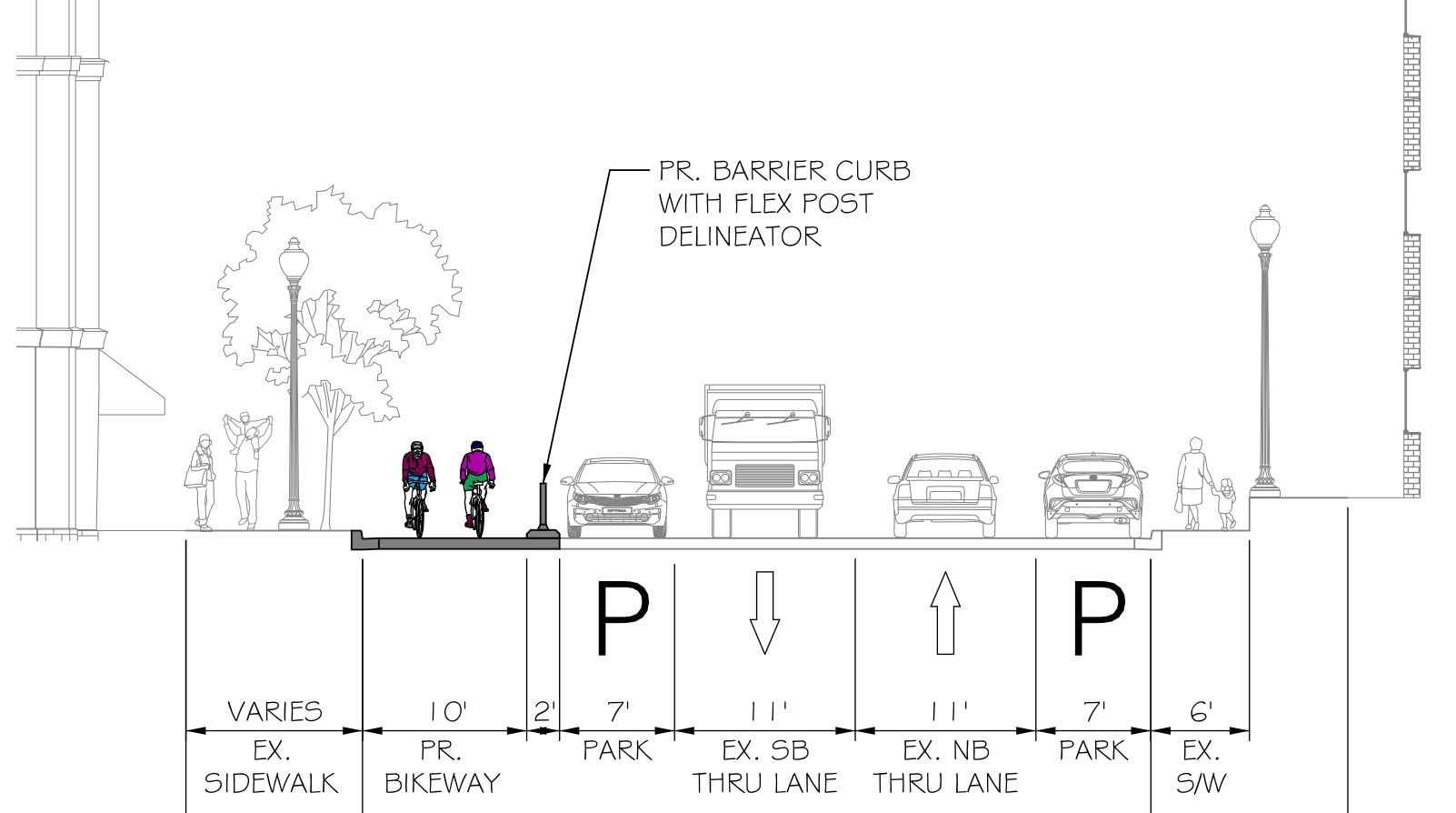 Since January 2020, Montgomery County Department of Transportation staff have been busy planning the final major piece of downtown Silver Spring's protected bicycle network: a protected bike lane on Fenton Street. On November 18, MCDOT is hosting a virtual public meeting to present findings from their study and to share design alternatives for what protected bike lanes on Fenton St could look like.
Please join us to learn about the project and help us send a clear message that Silver Spring needs a bikeable and walkable Fenton Street.
We want to keep you in the loop and stay in touch before and after the meeting. Use the form below to let us know you'll be there and opt into updates on the project.
To attend this virtual meeting, MCDOT is asking that you register in advance. Once you hit submit on the form below, you will be redirected to MCDOT's registration page. Click here to register on MCDOT's website
MCDOT has posted the full study report and extensive plan sets on the project website for review before the meeting.