The 2020 WABA Awards (with cookies)
Every spring, in the before times, we'd host an awards event to to celebrate a few folks that have done amazing work to make our region a better place to bike. Couldn't do that this year.
Instead, last week, we rode around and gave people cookies. Please join us in this post of appreciation and celebration.
Super Volunteer Award: Laurie Williams- Black Women Bike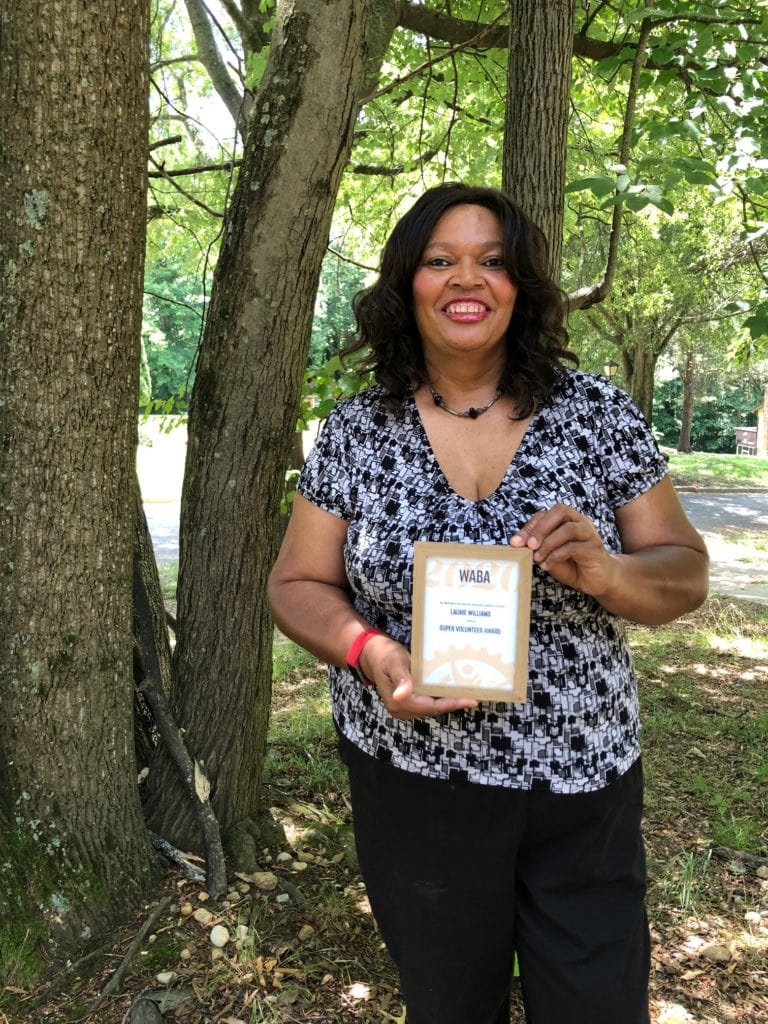 We're so happy to present the 2020 Super Volunteer Award to Laurie Williams. In her work with Black Women Bike, Laurie has introduced a host of new folks from across the county to the nuts and bolts of bike advocacy, in addition to being a vocal and energetic supporter of the Henson Creek Trail. We are honored to celebrate all that Laurie does for our community!
Public Leadership Award: Fairfax County Board of Supervisor Lusk and Supervisor Alcorn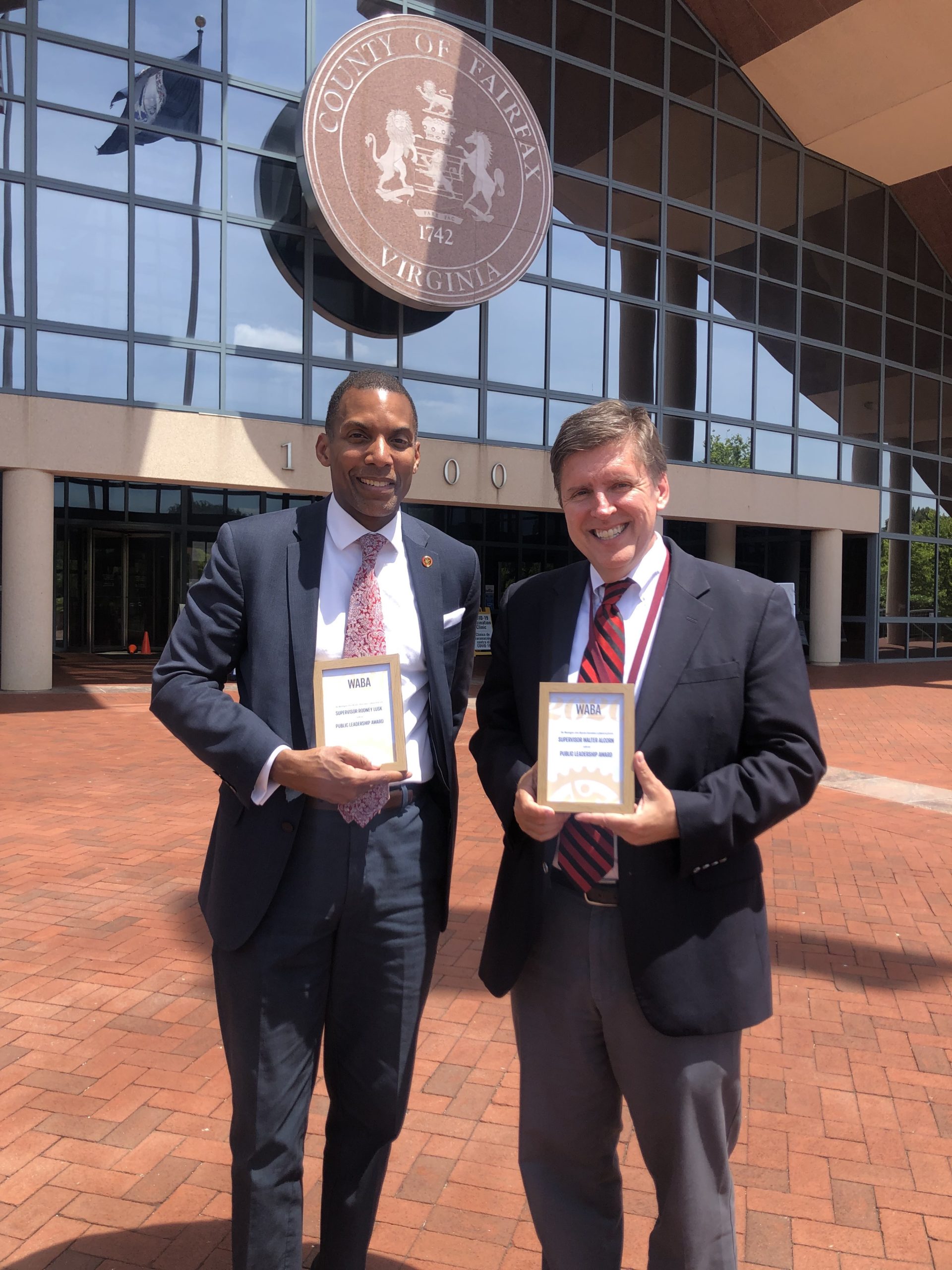 We're excited to present Fairfax County Supervisors Rodney Lusk and Walter Alcorn with our 2020 Public Leadership Award for their work to make Fairfax County a safer place to walk and bike, and roll. At their urging, the Board of Supervisors required the County Department of Transportation to establish a timeline for implementing its ActiveFairfax Transportation Plan, evaluate its current approach for funding pedestrian improvements, and establish measurable safety goals.
Community Advocate Award: Gregg Adams, DCBAC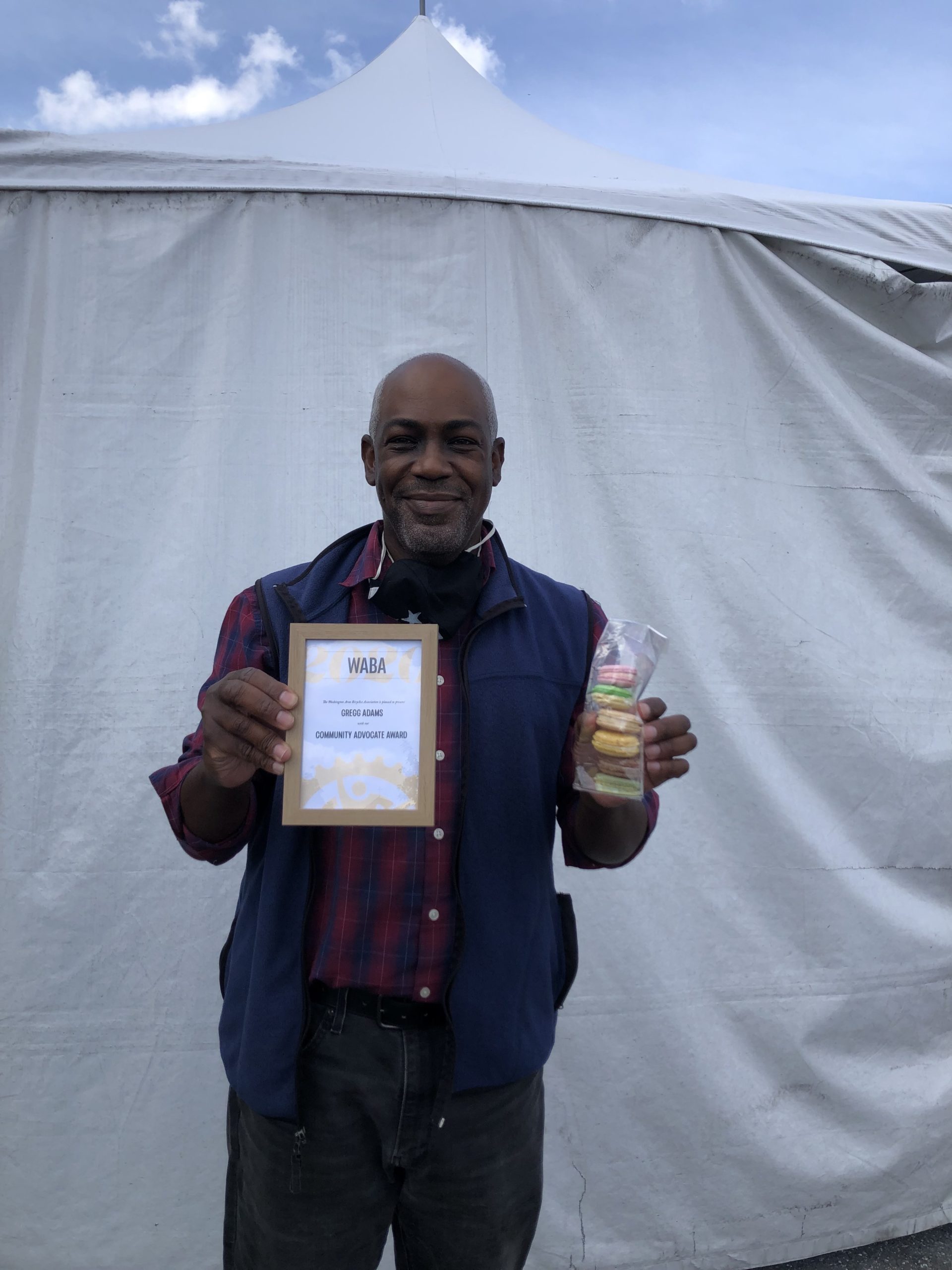 We're pleased to present our 2020 Community Advocate Award to Gregg Adams. Gregg is the At-large Bicycle Advisory Council representative for At-Large Councilmember Anita Bonds. Gregg has been a fierce and vocal advocate for a safer Suitland Parkway, for the Eastern Downtown protected bike lane project, and for safety improvements across Ward 8. You may have seen him at public meetings, or leading rides to highlight infrastructure gaps in Ward 8.
Trail Champion Award: Liz Thorstensen, Rails-to-Trails Conservancy
We're very happy to present our 2020 Trail Champion Award to Liz Thorstensen. Liz is the Chair of the Capital Trails Coalition, where she has been an invaluable partner in developing the Capital Trails Coalion's Impact Report, which provides a detailed, data-driven explanation of all of the ways that completing the regional trail network will be amazing (check it out at capitaltrailscoalition.org/report).

Biking for All Award: Sweeetz Labamba, Seasoned Settlers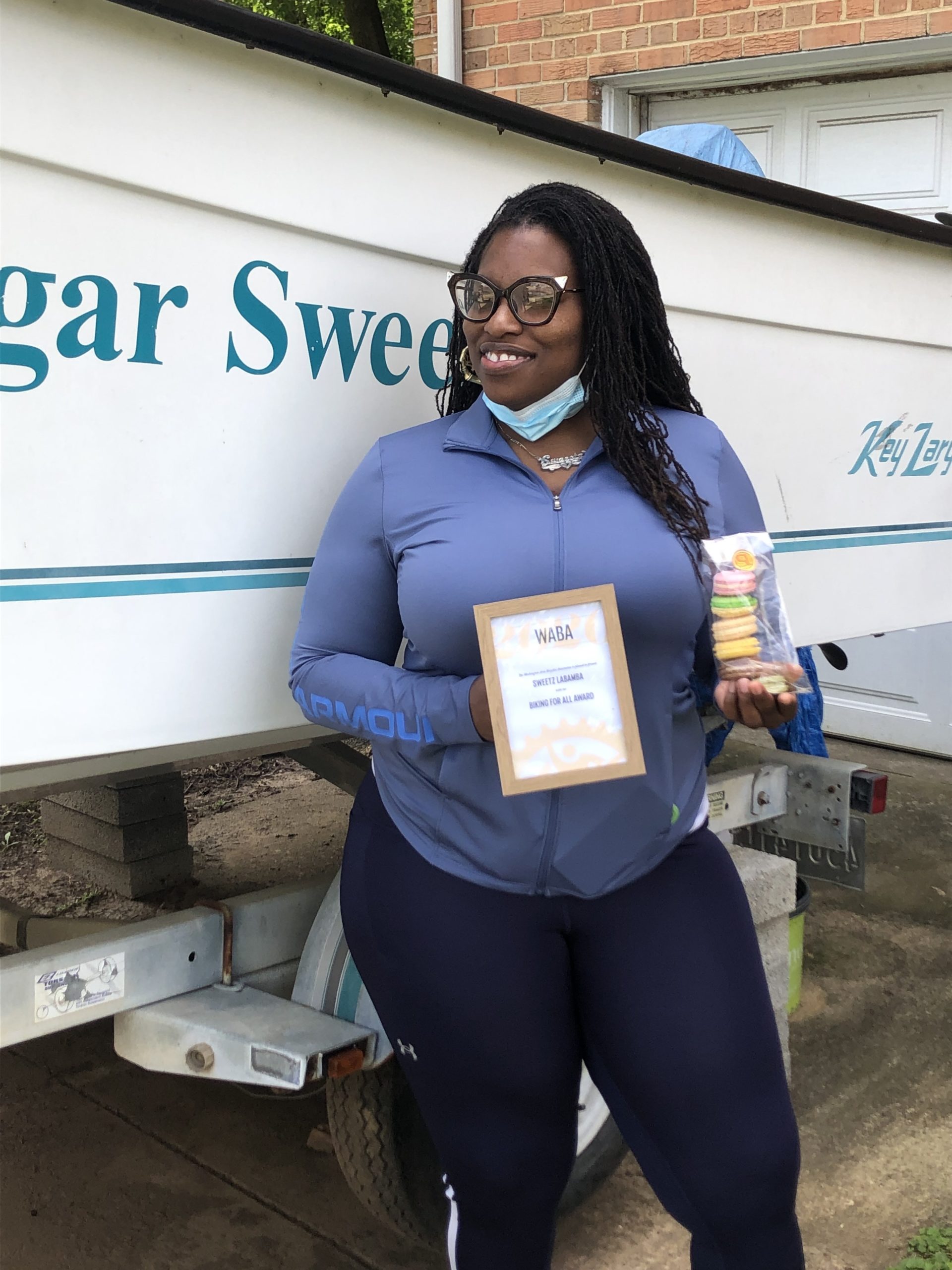 We're pleased to present the 2020 Biking For All award to Sweeetz Labamba and her educational entertainment program Seasoned Settlers. Seasoned Settlers organizes bike rides in Ward 8 neighborhoods, creating inclusive opportunities to learn life skills, explore the outdoors, and learn about trails and bike safety.
Heart and Soul Award: Kristy Daphnis and Alison Gillespie – Open Streets Montgomery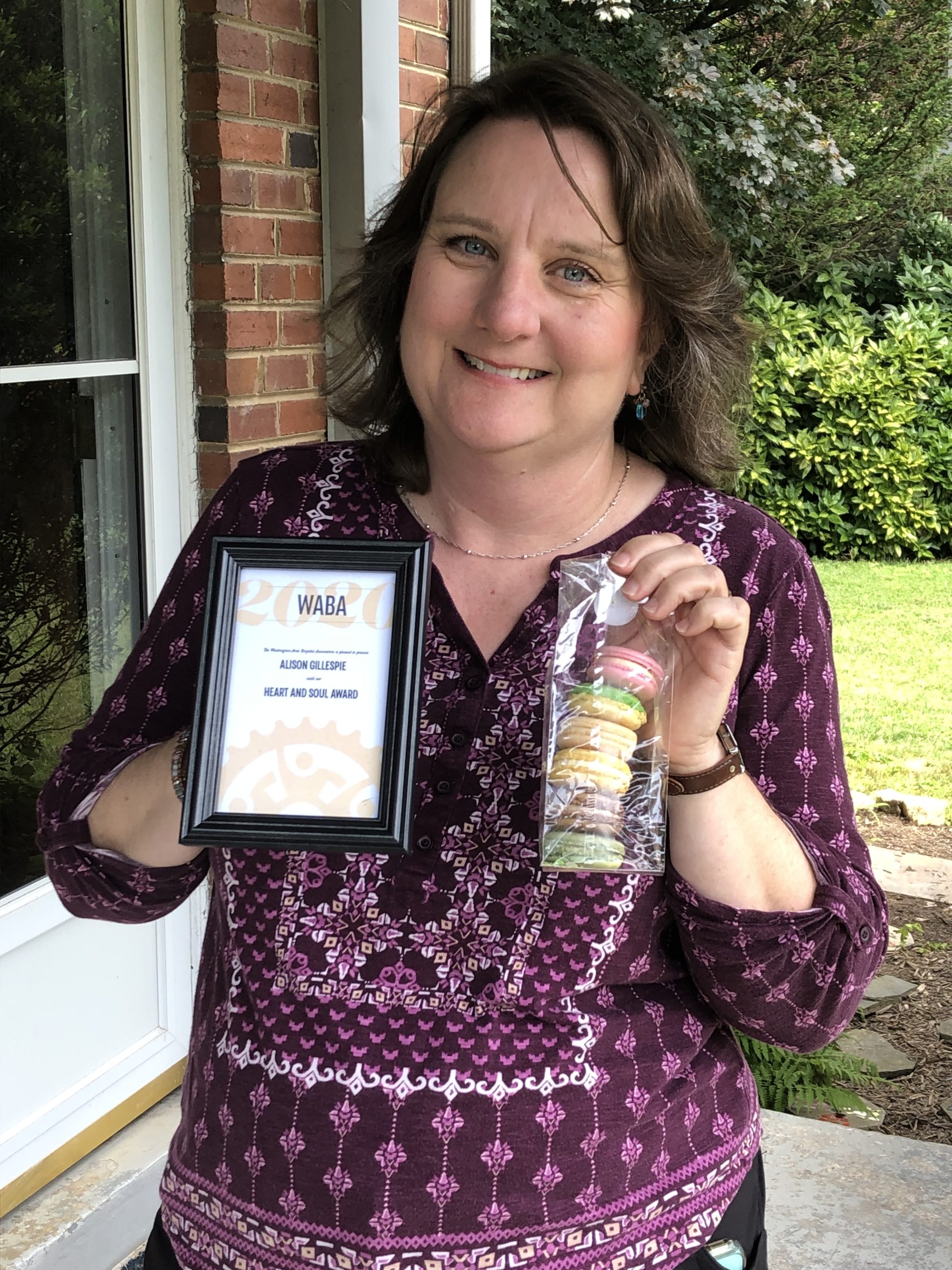 We are pleased to present the 2020 Heart And Soul Award to Kristy Daphnis and Alison Gillespie, for their work forming Open Streets Montgomery. These two veteran advocates were instrumental in opening space on County streets and park roads for people walking, biking and rolling during the pandemic. If you enjoyed riding or walking on car free street in MoCo in 2020, Open Streets Montgomery probably had a hand in making it happen.
Vision Zero Award: Councilmember Monique Anderson-Walker, Prince George's County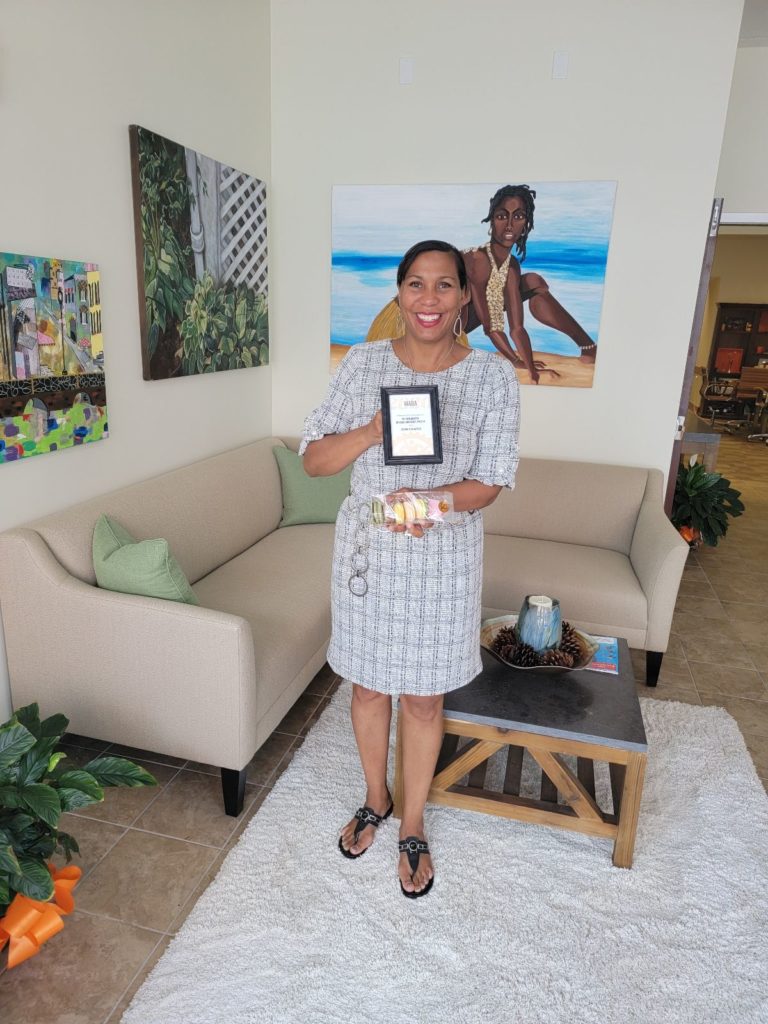 We're pleased to present our 2020 Vision Zero Award to Prince George's County Councilmember Monique Anderson-Walker, for her work to prevent crashes on Indian Head highway and change the driving culture in the County and regionally with her #DrivingItHome initiative. Councilmember Walker has been a consistent voice for safety-focused policy changes in Prince George's.
Educator of the Year Award: Robyn Short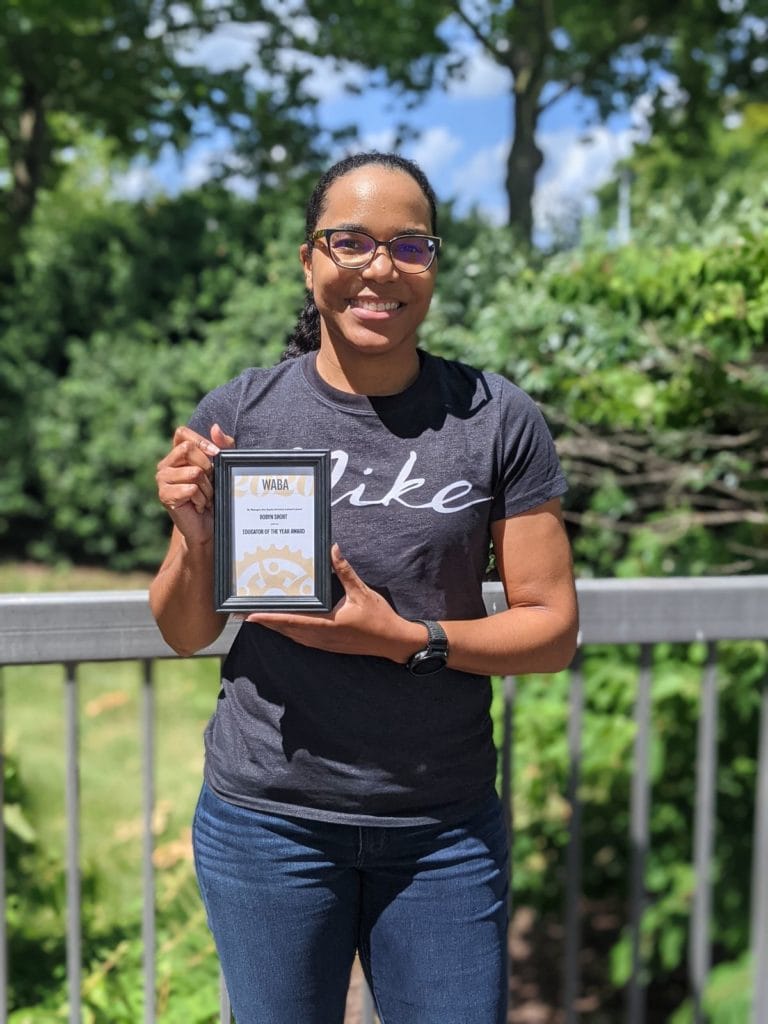 We are excited to present our 2020 Educator of the Year Award to Robyn Short.
Robyn is a WABA instructor and is a part of the Black Women Bike leadership team. In the midst of the COVID-19 pandemic, Robyn continued to find opportunities to share her love of biking and teaching with others. She developed multiple webinars for Black Women Bike and WABA, was interviewed by CNN and WAMU on the 2020 bike boom, and has been an excellent spokesperson for bicycle education and COVID safe riding in our region. She brings so much enthusiasm, confidence and warmth to her role as an instructor and a leader.
Youth Leadership Award: Alex Clark, Prime Ability Bikes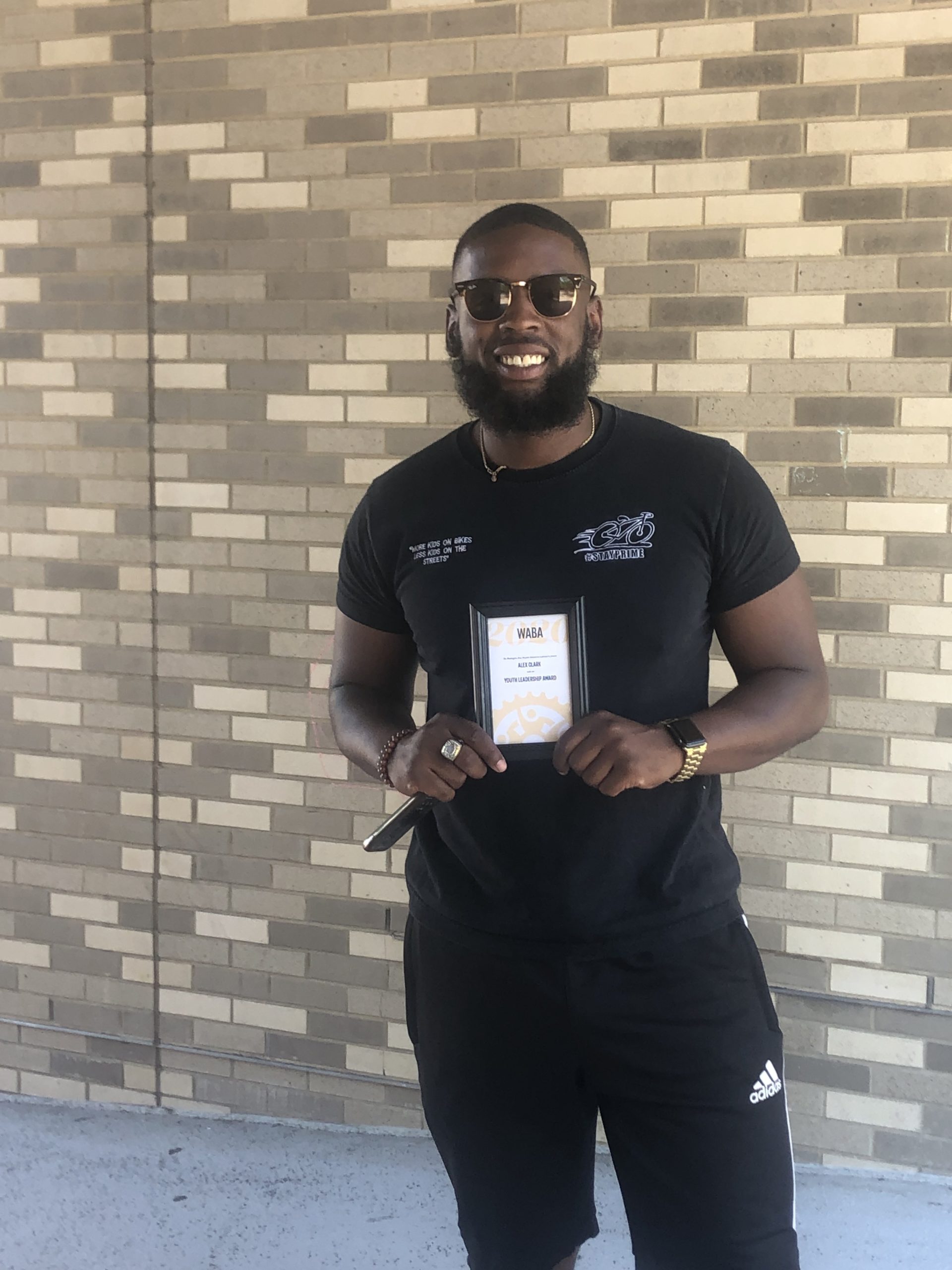 We're pleased to present our 2020 Youth Leadership Award to Alex Clark, of Prime Ability Bikes.
Alex is a high school Health and Physical Education teacher and team sports coach at Dunbar High School in Washington, DC. He is also the creator of Prime Ability, with the mission of building communities and inspiring the lives of young people through fitness. Program participants "train at an elite level for their prospective sport, as well as enhance the way they think, make decisions and plan for their lives." Alex launched the Prime Ability biking program during the pandemic to provide students with a space to grow physically, mentally, emotionally and professionally. He is passionate about using bicycling as an outlet for fun, character development, and community-building.