The World Day of Remembrance Wall at Union Station brought neighbors together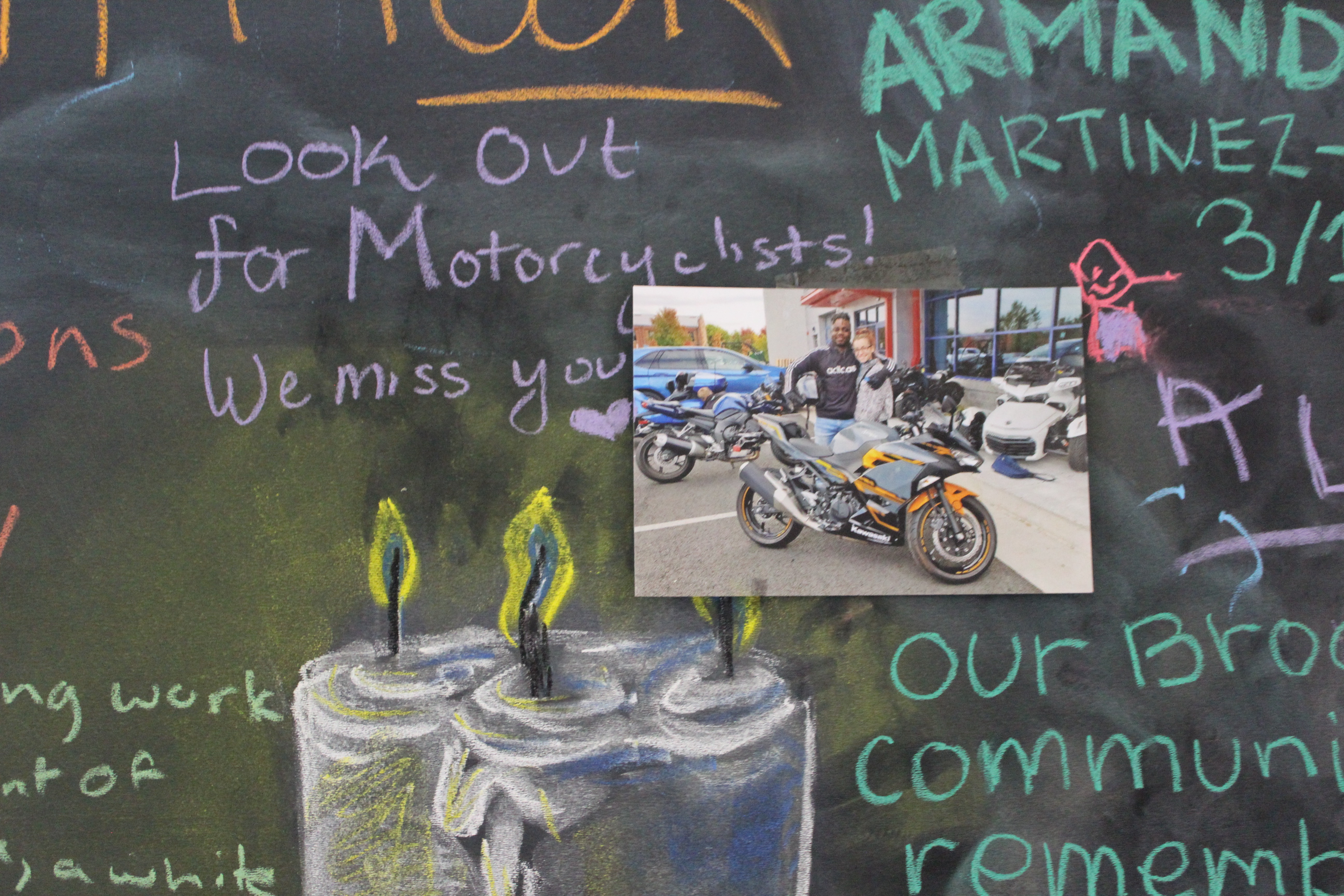 In the week leading up to World Day of Remembrance, visitors left written tributes, photos, poems, flowers, and candles on an interactive Remembrance Wall, reflecting upon traffic violence and urging the adoption of proven solutions to stop it. The Remembrance Wall—which marked the first collaboration between DC Families for Safe Streets and the Metropolitan Washington Council of Governments (MWCOG) Street Smart Program—was located at the main hall of the historic Union Station, a transportation hub located in the heart of the nation's capital.
The Remembrance Wall featured artwork by Chelsea Ritter-Soronen of Chalk Riot and invited visitors throughout the week to honor loved ones, commemorate a crash, thank a first responder who helped in the immediate aftermath of a crash, and share hopes for safe streets. All were welcome to participate regardless of when, where, or how a particular crash occurred.
What emerged by Sunday afternoon was a poignant and powerful visual depiction of the depth of love and loss reverberating through the Greater Washington community. Families contributed photographs and heartfelt notes to their mothers, brothers, children, partners, and friends. Survivors and loved ones wrote notes and poems to commemorate their own experiences grappling with post-crash trauma and recovery.
Click through this thread to see in detail the written tributes, photos, poems, flowers, and candles contributed by the community.
Several public officials shared their visits to the Remembrance Wall, including Jennifer Homendy the Chair of the National Transportation Safety Board; Christina Henderson, At-Large DC Councilmember; and Everett Lott, Acting Director of the District Department of Transportation. The event was covered by media outlets, including WUSA 9 and the Washington Post.
DC Families for Safe Streets is a sponsored project of the Washington Area Bicyclist Association. DC-FSS, its partners, and chapters across the country work to transform pain into purpose through peer support and solutions-focused advocacy to stop the preventable public health crisis wrought by traffic crashes. Each year, World Day of Remembrance offers an opportunity to galvanize energy and attention to support action at every level.
Learn more on how to get involved and share your story with DC-FSS.
This post also appears on the DC Families for Safe Streets website and has been re-posted with their permission.