Let's build more trails!
Something incredible happened this year: the unveiling of a wider, better, more welcoming section of our region's beloved Washington & Old Dominion Trail.
The new dual trail gives people room to bike, jog, push strollers, walk their dogs, and take a breath of fresh air. It raises the bar on what a safe and accessible trail should be.
Now: imagine that the W&OD connects to 836 more miles of biking and walking trails that allow you to bike the entire region without ever riding on a street with motor vehicle traffic.  Together, we can make this a reality.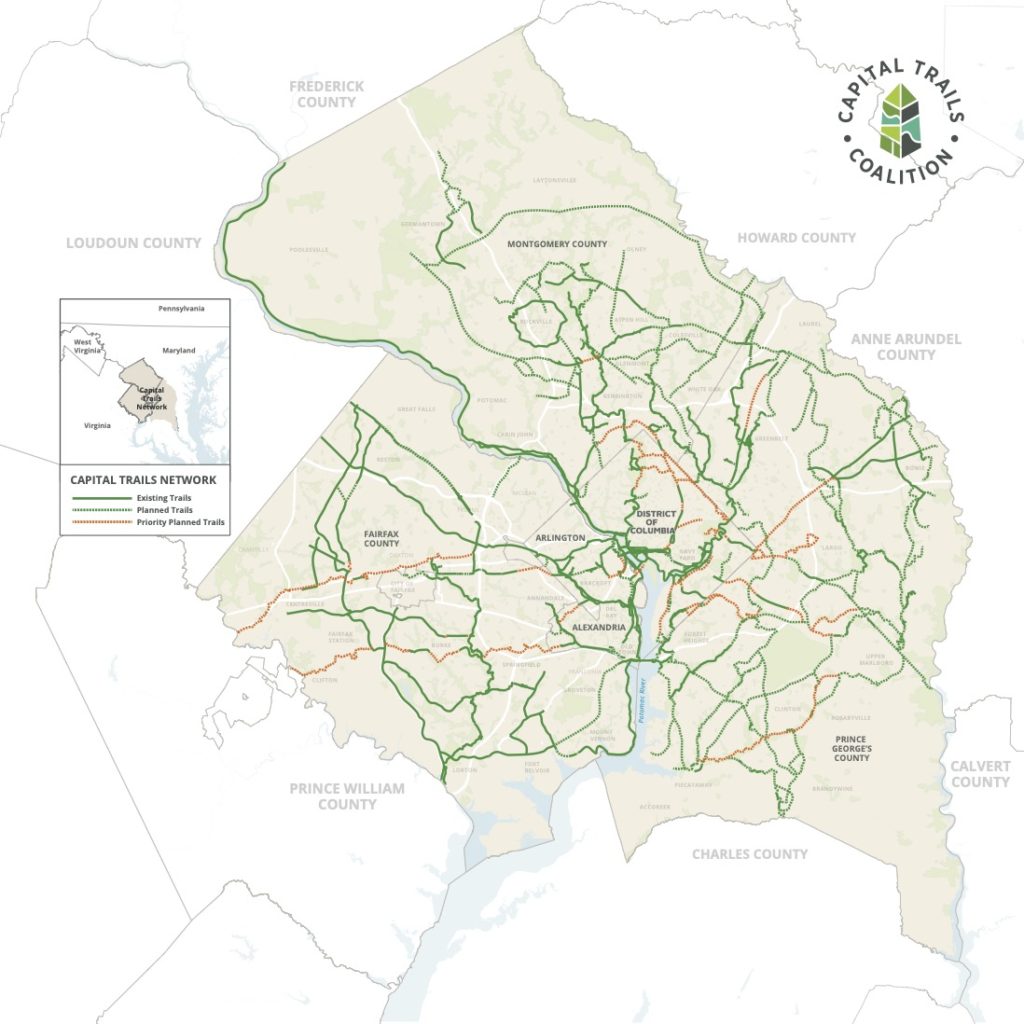 This year, WABA launched a report proving that the Capital Trails Network will pay for itself again and again: improving trail access, reducing carbon emissions and car trips, and creating green jobs. We're shouting from the rooftops that trails are the best transportation investment we can make— and our elected officials are listening! We've won support from four jurisdictions and counting to complete the 881-mile Capital Trails Network by 2030.
In 2022 we're going to keep up this momentum and build even more political will to get these trails built. Here's to a new year of gorgeous trail rides and walks!