Hyattsville Trolley Trail Breaks Ground
In late June 2022, the Maryland State Highway Administration officially broke ground to finish the Trolley Trail in Hyattsville! This new half-mile trail will perfectly connect the popular Anacostia River Trail, Northwest and Northeast Branch Trails to the Trolley Trail with a high-quality, direct, and low-stress walking and biking trail along Rhode Island Ave. More than 15 years in the making, construction should be complete in late 2023.
This new trail will bring a short, but transformative improvement to Hyattsville's Main Street and the regional trail system. The Rhode Island Ave Trolley Trail runs almost four miles up Route 1 to College Park through the commercial areas of the many towns that formed around rail stations. This project will extend the Trolley Trail from its current south end at Farragut St down the east side of Rhode Island Ave to Charles Armentrout Dr. To calm traffic and right-size the road, Rhode Island Ave will be narrowed to one northbound driving lane with a center turn lane to match the street layout to the north.
The trail will be at least 10 feet wide, protected from the road behind a new curb and comfortable 5 foot buffer and includes lighting at night. At Armentrout Dr, a new trail junction will connect seamlessly to the Anacostia River Trail (to DC's waterfront), the Northeast Branch Trail (to College Park via the river), and the Northeast Branch Trail (to the West Hyattsville Metro, Langley Park and to the Sligo Creek Trail). When work is done, locals and visitors can enjoy an unobstructed walking and biking path, new safe pedestrian crossings to Hyattsville businesses, and seamless, low stress connections to the region.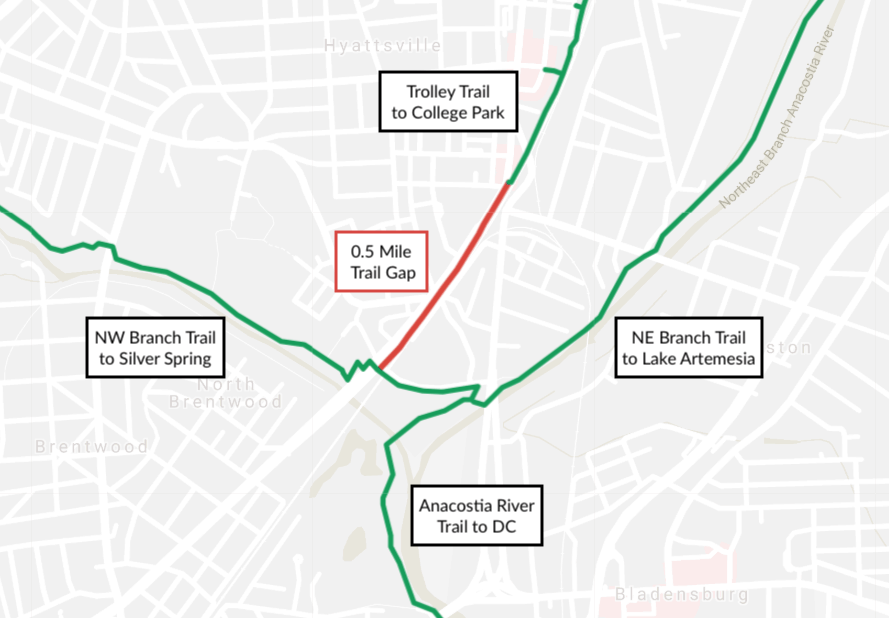 On June 29, I had the pleasure of joining the groundbreaking ceremony, and was reminded of how long a journey it has been getting to this point and how many people contributed to making this trail project a reality. Beginning in 2015, WABA worked with an amazing group of community advocates in Prince George's County, building a campaign that we launched in July 2016 to Finish the Trolley Trail in Hyattsville. It was not a new idea, with plans for a narrow, substandard trail dating back to 2008. But this last half-mile remained unfinished because it was the most complex, with too little space and many overlapping layers of responsibility requiring cooperation between the Maryland State Highway Administration (which owns most of the right of way), the CSX freight railroad, the City of Hyattsville, Prince George's Public Works and Prince George's Parks Department and more. It was an uphill battle to get the vision on the table, set high standards, and keep it moving forward.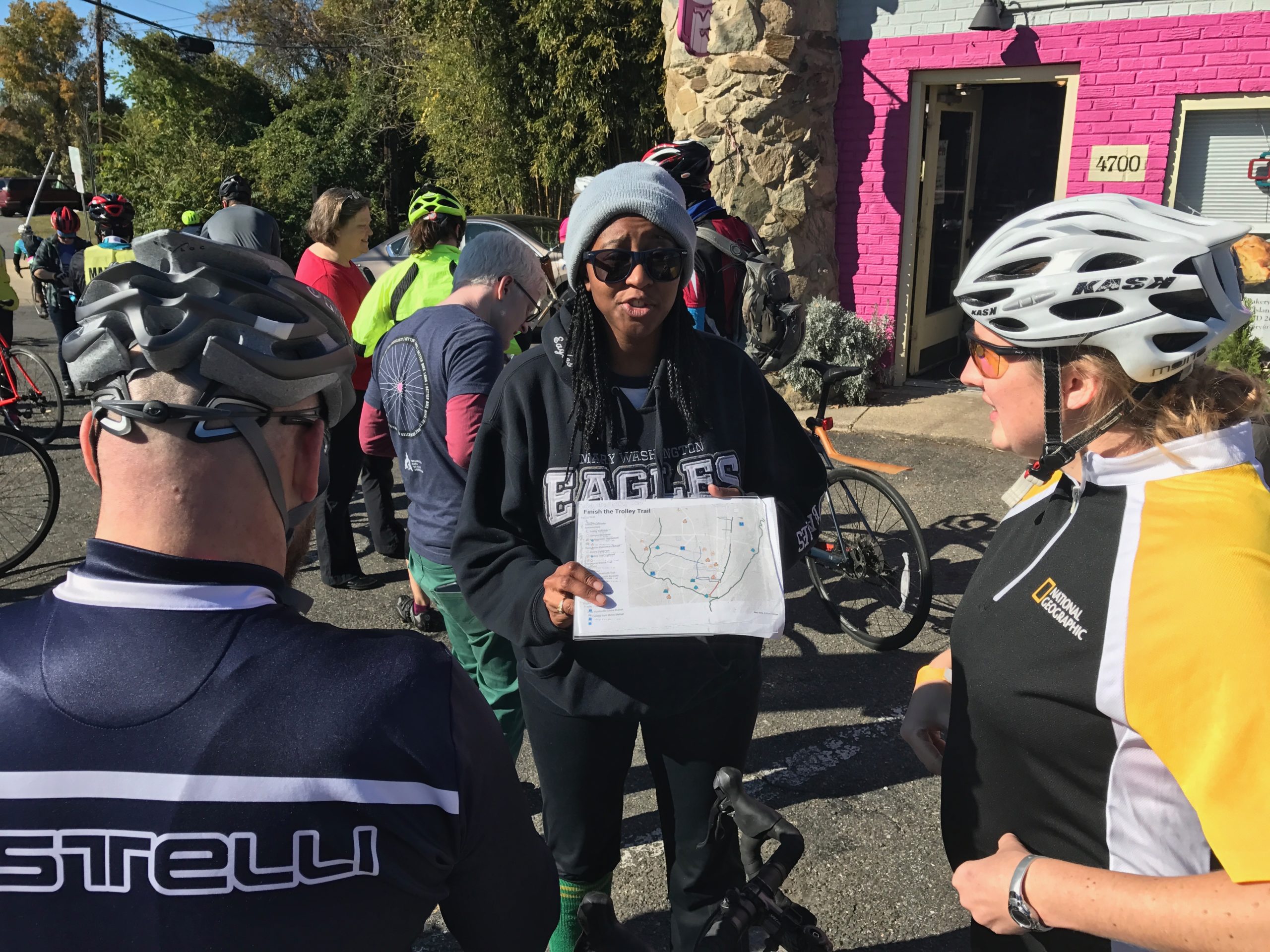 Undeterred, we hosted events to walk the corridor, share the history, and bring others to experience for themselves why this trail was needed. We collected hundreds of petition signatures from people who saw the obvious benefits of a safe, connected trail system. We earned support from Hyattsville business owners for the promise of connecting the regional trail network to their front door and making Hyattsville the local hub of the newly defined Capital Trails Network. We built bridges with the City Council and administrators, connected with state delegates and senators, and sought buy-in from county councilmembers and community leaders up and down Route 1.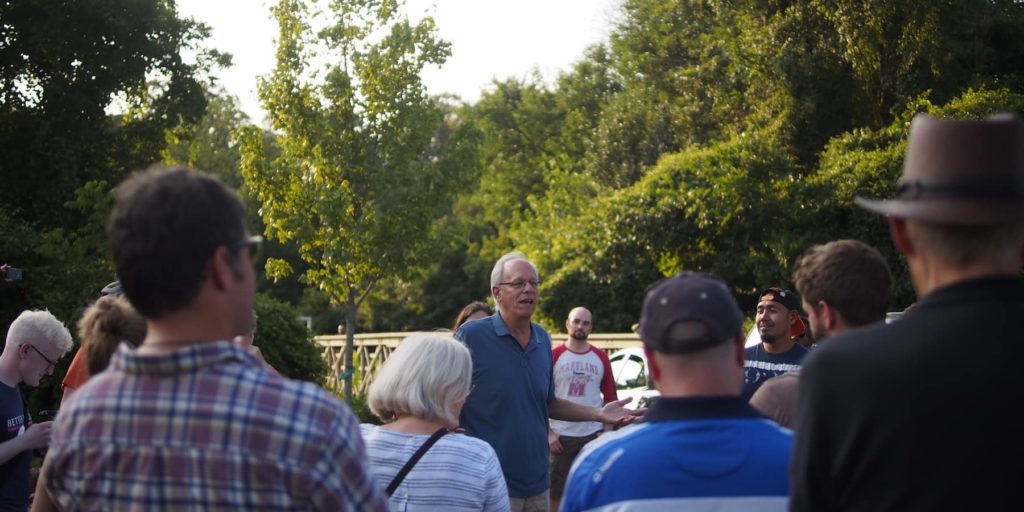 Thanks to our advocacy, the incredible partnership from the City of Hyattsville and County officials, and a refreshing interest from local State Highway Administration management in converting a travel lane into a multi-use trail, this project started moving forward in 2017 with agreements for funding and maintenance. By 2018, SHA produced a concept design and began negotiating with CSX for needed right of way. These negotiations dragged on for years, prompting changes in design. But in the end, the design is done, construction is beginning, and we are excited about the major improvements on the way!
Thanks so much to the many, many, many advocates, elected leaders , organizations, businesses, city and agency staff and leadership for the years of work and persistence to keep this project moving forward. You can follow the progress on the SHA project page. We look forward to taking a ride on the new trail in about 18 months!