WABA Members and Local Leaders Gather to Celebrate 50 Years of Better Biking
For an evening this fall, the Anacostia River reflected WABA orange and blue into the sky as the Frederick Douglass Memorial Bridge lit up in celebration of the Washington Area Bicyclist Association's 50th Anniversary.
Courtesy of the District Department of Transportation (DDOT), the lights were a tribute to the thousands of WABA members and volunteers who have worked since 1972 to make the Washington, DC region a great place to ride a bike. And the wide, welcoming multi-use paths on either side of the bridge, which opened in 2021, are a permanent celebration of what advocacy for better bicycling conditions can accomplish.
WABA Board President Joanne Neukirchen welcomed over 250 attendees to WABA's 50th Anniversary Jubilee, held at District Winery in Washington DC on October 12, 2022.
The Jubilee was put on in collaboration by the current staff and board and a group of long-time WABA supporters who have been with the organization for decades. Attendees included former board and staff from over the years, members and donors from across the region, and representatives from local agencies and community-based organizations who partner with WABA to make the region a place where walking, biking, and transit are the best ways to get around.
WABA also welcomed a slate of speakers to the event: WABA founder Cary Shaw; Ward 3 Councilmember Mary Cheh; DC Mayor Muriel Bowser and District Department of Transportation Director Everett Lott; and Deputy Secretary of the United States Department of Transportation Polly Trottenberg, who thanked WABA's members for their dedicated advocacy and affirming the Biden Administration's commitment to equity, safety, and sustainability in transportation.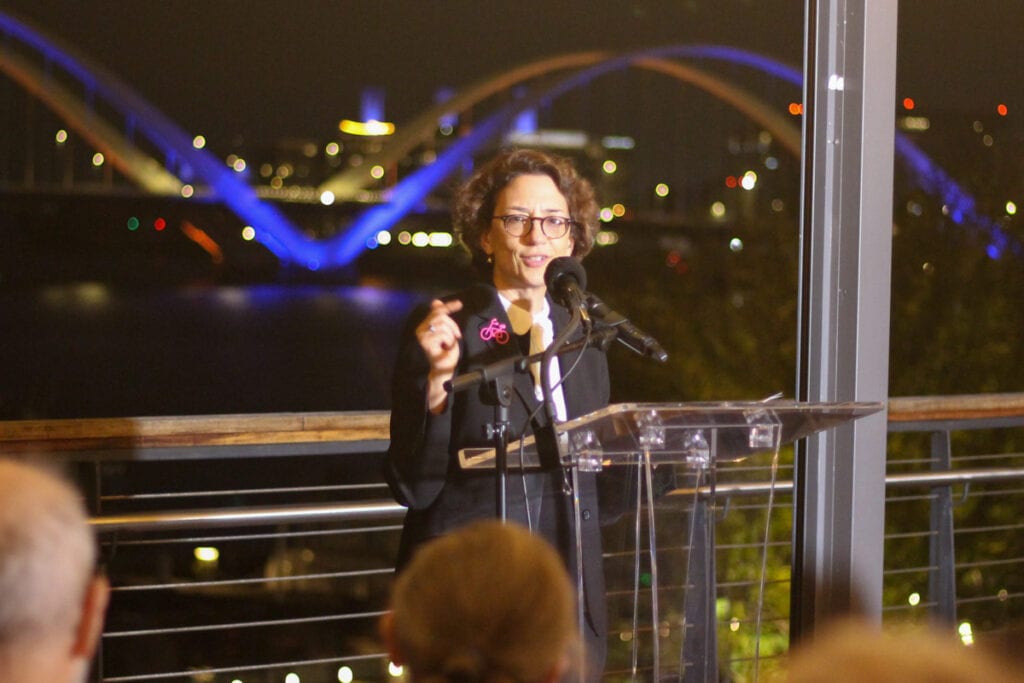 "As a regular bike commuter myself, I experience the impact your advocacy has made almost every day," Trottenberg told gathered WABA members. "Your work with stakeholders across the region resulted in tangible change that people experience every single day."
DC Mayor Muriel Bowser remarked on the partnership between WABA and the District government agencies that has had such positive impact on bicycling conditions and transportation in the city—including, as of this year, 100 miles of bike lane in Washington, DC.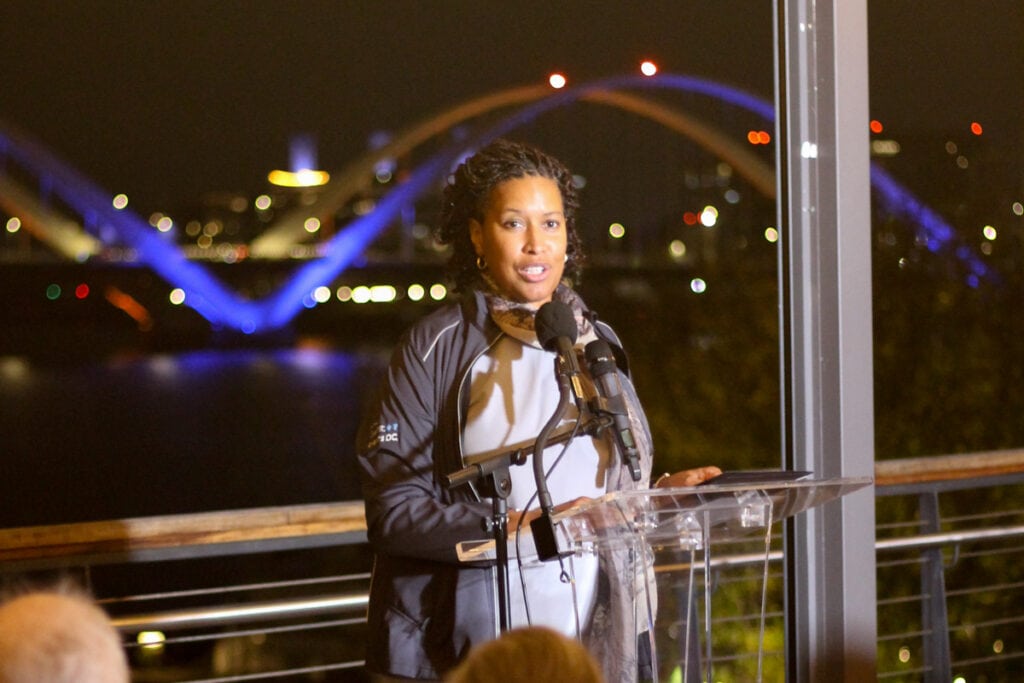 The Mayor honored WABA with a certificate and letter of commemoration in honor of its 50th anniversary, presented by District Department of Transportation Director Everett Lott.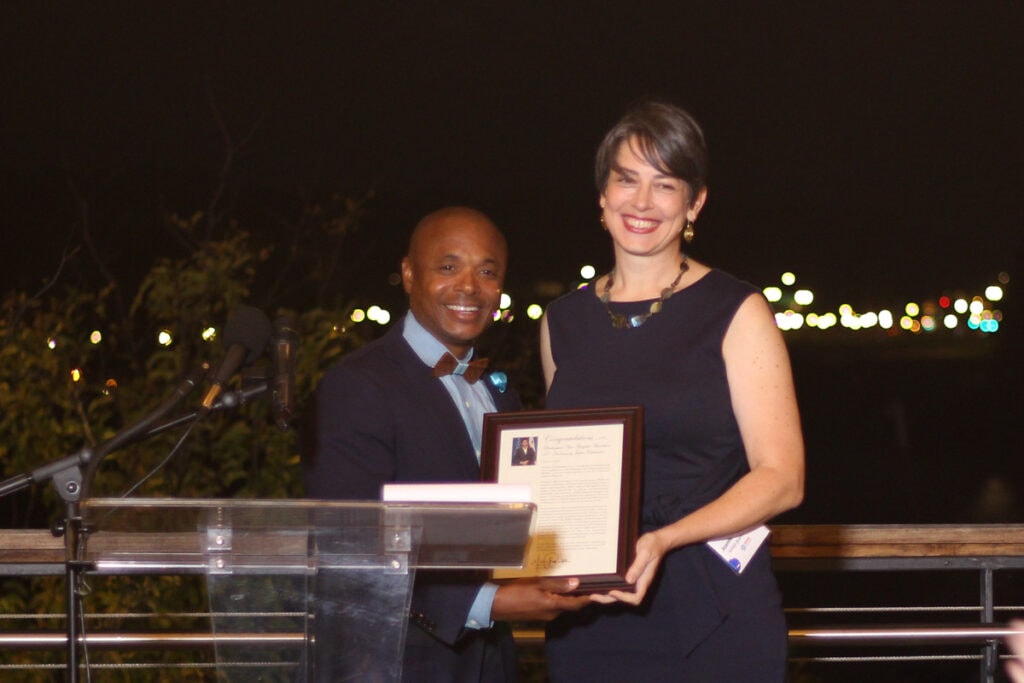 In addition to reaffirming its commitment to the fight for safer streets and better bicycling across the Washington, DC region, WABA took its 50th Anniversary as an opportunity to reflect on its history. WABA Emeritus Council members and Event Host Committee Co-Chairs Peter Harnik and Linda Keenan shared a Sizzle Reel of WABA highlights from the past 50 years, featuring faces old and new from over the years
The event concluded with birthday cake and a toast to the next 50 years—and beyond!— of WABA.
With over 7500 members across the region, WABA's supporters remain the heart of the organization. Over the last 50 years, WABA's founding members have fought, won, and inspired younger advocates to the cause.
"As bicycling and safer streets advocates can attest: progress doesn't happen overnight," said WABA Board President Joanne Neukirchen in her remarks to close out the evening. "It happens because people keep showing up, and keep fighting. I know WABA is going to continue showing up for the fight. We have a strong staff. We have a bold strategic plan guiding us through 2025. And, we have you: our dedicated, generous supporters. We simply wouldn't be where we are today without you."