Light the Night & Celebrate 311 Day with the DC Bike Ambassadors
Saturday, March 11, 2023, 12:00 PM
Pennsylvania Ave NW
Meetup
Join the Bike Ambassadors for a special edition Light the Night event on Saturday, 3/11 in celebration of 311 Day! In addition to providing free front and rear bike lights to our bike friends who have forgot or are in need of them, we will be demoing a new 311 reporting app and handing out free phone mounts.
When: Saturday, March 11th from 12-2PM
Where: Pennsylvania Avenue NW & 7th St NW, Washington, DC 20004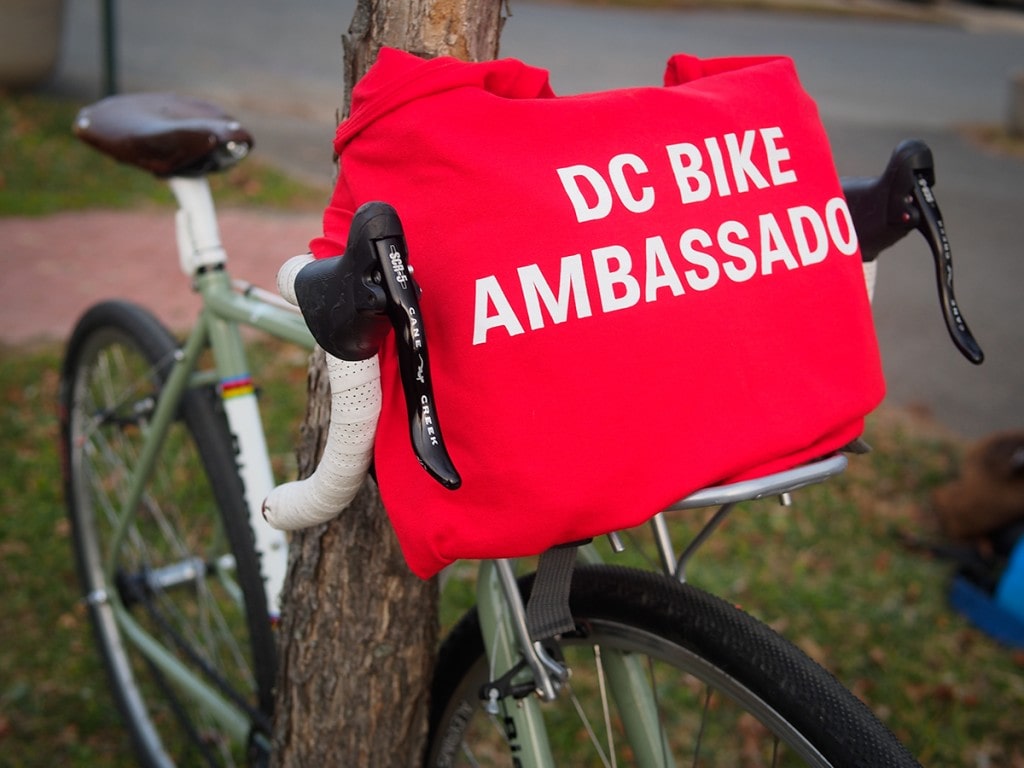 Learn more about the DC Bike Ambassadors HERE!
Want to get more involved in the DC region's biking community? Become a DC Bike Ambassador!
Volunteer Bike Ambassadors are enthusiastic about spreading the word of safe cycling throughout the city. Bike Ambassadors are at various locations to help answer questions about biking in DC and share tips on how to bike safely.
Ready to volunteer on 311 Day or any of our other awesome events? Sign up below:
Contact
Have an idea for a good event? Contact Trey Robinson at bikeambassadors@waba.org with questions and comments about the Bike Ambassador program.
WABA's outreach programming is also supported by your dollars. Join or donate to WABA today to help us continue our work, like the bike ambassador program, to get more people in the D.C. area to ride bikes.