April Virginia Advocacy Updates
As they say, April showers bring May flowers bike rides! We've got you covered with a full calendar of events to celebrate Bike Month.
First up, join us on Saturday, May 6th for the inaugural Bike How You Like Ride! We're celebrating all the ways people ride, with family-friendly routes to suit riders at all levels. The 2-mile Fun Ride and 10-mile Cruiser Ride will tour DC but the 30-mile Explorer and 50-mile Road Warrior routes will take participants on a tour of Alexandria, Arlington County, and Fairfax County. Choose your adventure today! This ride is a fundraiser. Registration fees support WABA's work in Northern Virginia and the Capital region and our mission of empowering people to ride bikes, build connections and transform places.
One weekend tour not enough? Join Fairfax Alliance for Better Bicycling's Tour de Hunter Mill on Sunday, May 7th. FABB's family-friendly event features 6-, 15-, and 29-mile routes. Or go even bigger with the 18th annual Cap2Cap ride on the Virginia Capital Trail between Richmond and Williamsburg, kicking off Friday, May 12th.
In Your Communities
Where else can you find us in May?
I-66 Trail Ribbon Cutting. On Wednesday, May 17th, we'll be joining our friends from FABB, VDOT officials, FCDOT staff, and advocates like you for the grand opening of the I-66 Trail from Dunn Loring to Centreville. The ribbon cutting will take place at Vienna Metro Station followed by a short 1.5-mile out-and-back along the trail. Let us know you're coming.
Alexandria E-Bike Showcase. Following up on a successful pilot event last fall, WABA will be back at Jones Point Park on Saturday, May 20th with local bike shops, e-mobility vendors, transit agencies, and fellow advocacy groups to chat about (and ride) the latest e-bikes. Mark your calendar today.
Bike To Work Day. While many of us might consider every day to be Bike To Work Day, it's also nice to celebrate. Stop by one of over 120(!) pit stops on Friday, May 19th for free snacks, giveaways, and to grab the latest iteration of the iconic BTWD tee shirt. Bike Month wouldn't be complete without it – register here today.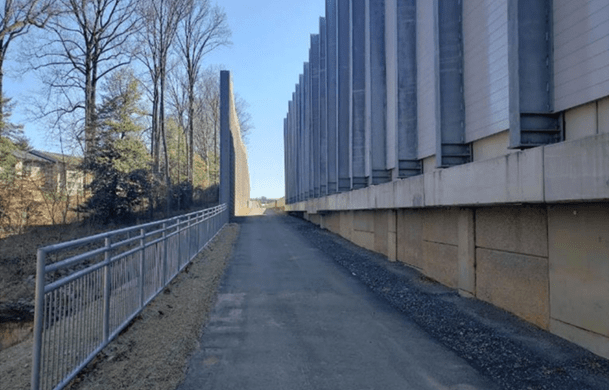 Behind-the-scenes
Check out some of the other advocacy work we've been up to this spring.
Advocated for a better the best Long Bridge. In April, we sent in written comments to the Virginia Passenger Rail Authority (VPRA) once again calling for a wider bike/pedestrian span (ideally 18-20'). We also highlighted the need to widen the sidewalk along Maine Ave SE in DC – part of the Anacostia Riverwalk Trail – to better accommodate current and future users.
Launched a shared priorities platform and candidate questionnaire in Fairfax. WABA and our partner organizations in the Fairfax Healthy Communities coalition developed a set of shared priorities, and used that to put together a comprehensive questionnaire for County Board of Supervisor candidates. We'll be publishing the results in the coming weeks, in advance of the primary election on Tuesday, June 20th. Note that WABA, as a 501(c)(3) nonprofit, does not make any candidate endorsements.
Urged Fairfax to prioritize safer streets and maintenance. On Wednesday, April 12th, I provided testimony during Fairfax County's public budget hearing on the critical need to stand up a Safe Streets for All program and to find concrete solutions to persistent maintenance issues. You can read my full testimony here, with my points echoed in Fairfax Healthy Communities' written testimony as well.
Took part in WMATA conversations on bike-friendly train designs. As WMATA prepares to finalize the design of its 8000-series train cars, we were asked to provide feedback and to take part in a field trip to New York City to check out MTA's latest R211 train. Our written testimony is here and you can check out the cutting-edge designs here. Stay tuned for ways to share feedback in the coming weeks.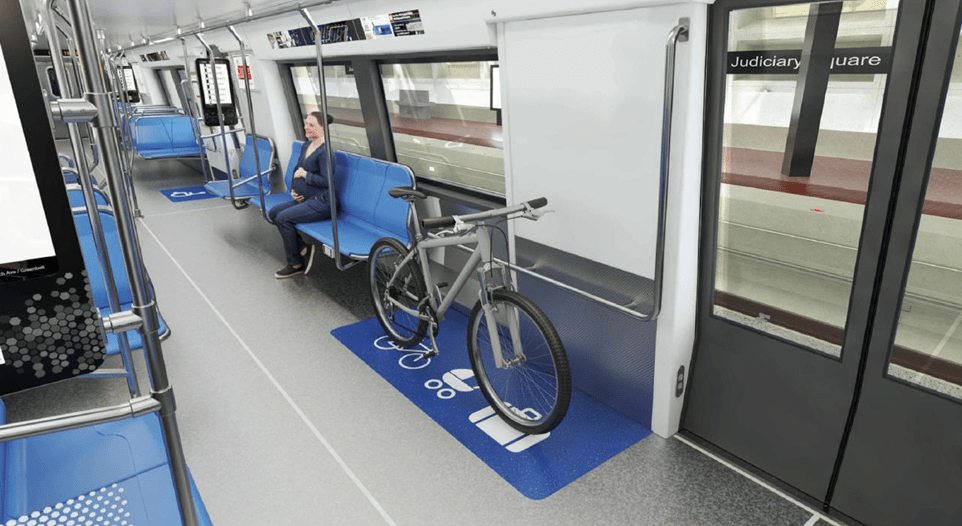 Want to learn more about what WABA is up to in Virginia, or just want to chat? As always, you can reach me by email or sign up for a slot during my weekly office hours.
Keep rolling,
Kevin O'Brien