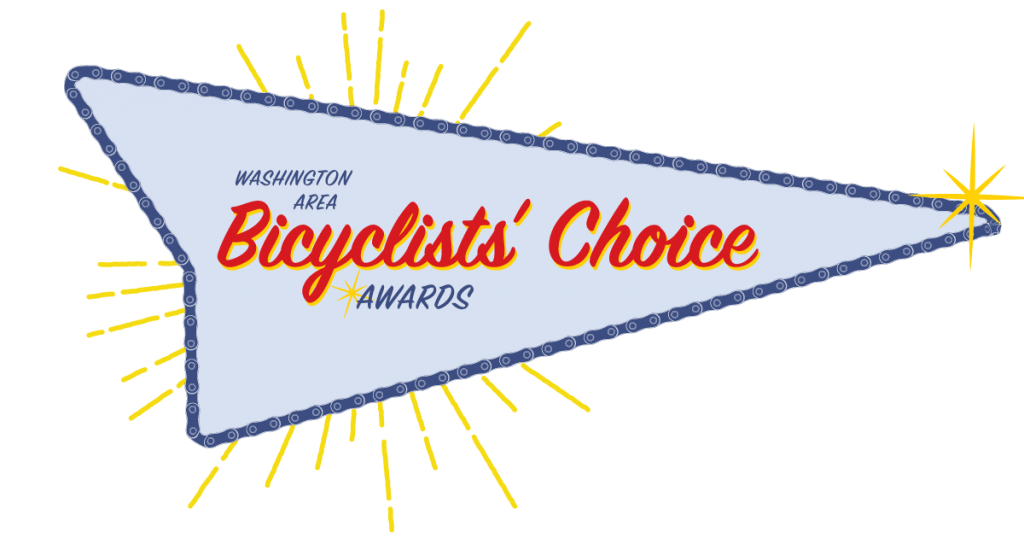 Nominations for the third Annual Washington Area Bicyclists' Choice Awards are now open and we want to hear from you:
The Bicyclists' Choice Awards is WABA's way of celebrating the people and organizations that are working to make bicycling safer, easier, and more popular. Plus, we just want another excuse to party with you.
We want YOU to tell us who you think is the "Best of the Best" when it comes to biking: the bike lanes, policies, and infrastructure that you love; your favorite shop; your favorite social ride; the bike friendliest business you know, and more.
Nominate your favorites, and RSVP for the Bicyclists' Choice Awards event, today! You can read more info about the Awards event here.
Nominations will be open through Friday, January 27th. Voting for the winners of the Bicyclists' Choice Awards will be open from Tuesday, January 31st through Friday, February 17th. Winners will be announced at the event in late February. More details about the exact date and location of the Awards event are coming soon.